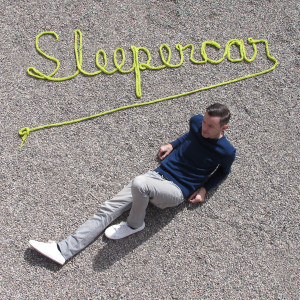 When you first meet Jim Ward, one of the first things you'll notice is how calm he makes you feel—that familiar feeling you get when you've come to visit an old friend to catch up and talk about the good 'ol days. We eased into our own blue, plush armchairs at Eloise, situated right next to an immaculately decorated antique piano.
"This is my first interview for my new album. I took 2 years off from doing any press because there was a time that I was doing so many things at once. I didn't want to be 'that dude that's always in the paper.' I played a show last year and when I finished, I said 'I'm not coming back until I do something new.' I've had to force myself to carve out the time to finish."
It's easy to see where Ward is coming from; the self-tough musician has been a member of At The Drive-In, Sparta and Sleepercar. In tandem with his rockstar status, he's also a brilliant entrepreneur, having opened the wildly successful Hope & Anchor, Bowie Feathers, Tricky Falls and Eloise. Ward is also a part of the creative sauce behind Tembloroso Creative Lab and owner of Clap of Thunder, a recording studio.
New Album
As of midnight, Tuesday November 17th, you'll be able to enjoy Sleepercar's newest album titled Breathe & Count as a digital download at Tembloroso.com.
"It's representative of everything I'm doing right now: a little bit Country, a little bit indie-rock, but I wouldn't be able to put a label on it. It should have 6 songs on it when it comes out, but if one gets cut, it happens. Some of these songs are 2 years old."
The album release will have an official kick-off with a full-band show at Tricky Falls on November 27th. "It's going to be a big party," Ward tells me. "Thanksgiving weekends is the best—everybody comes home and hangs out for a few days, has drinks, catches up and listens to good jams."
After the El Paso show, he's packing up and traveling to Austin, Dallas, Houston, San Antonio on a solo tour as Sleepercar.
The Creative Process
"I write as a release. Whether it's emotional distress, friend distress, happiness or love, all of those things are going through everyone all the time. Then once it's set on record in a vague tone, people can pick and choose from the vagueness and it becomes intimate to them."
When a great idea needs to be hatched, it can be challenging to manifest it in a way that satisfies the artist, and invites the audience to find a deeper meaning. "I take one piece of non-fiction, then write a whole slew of words around it," Ward explains, "They don't make a whole lot of sense the first go-around, but I find that people cling to things."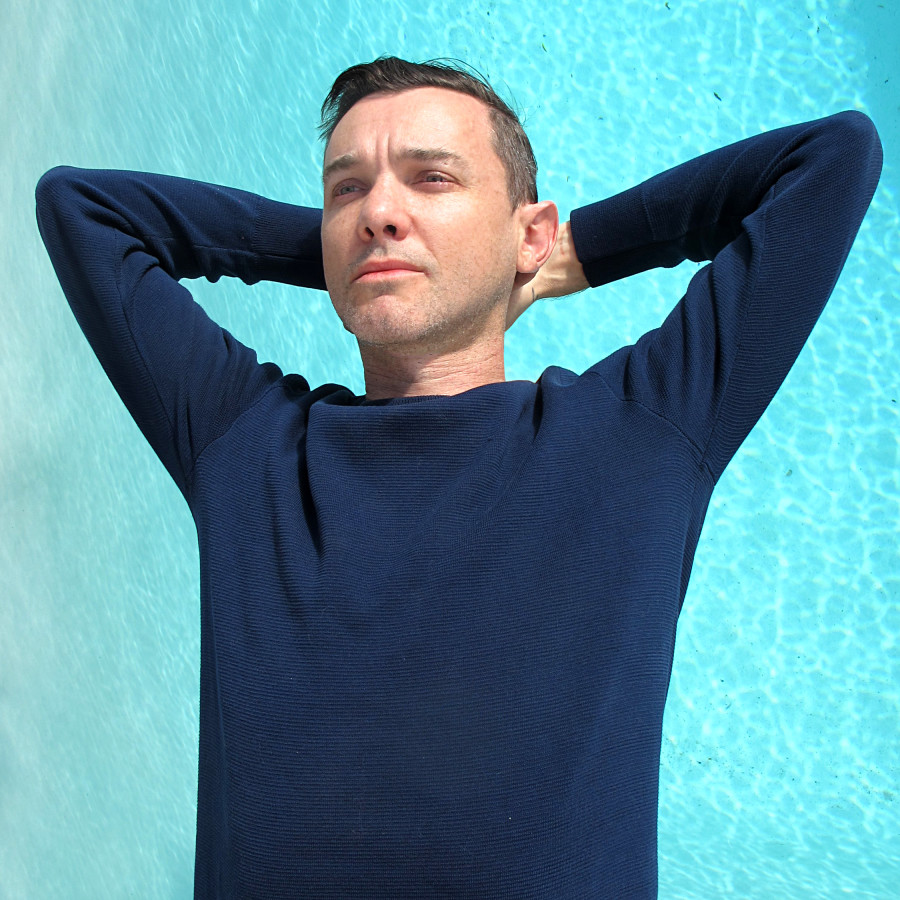 Breathe & Count is expected to have a different sound to it than other albums he's released. "I play a lot of open chords and there's a reason I do that; my wrists don't bend far enough to do bar chords."  He demonstrates what he means by holding up an imaginary guitar. He's right; his wrists barely bend.
"When I was learning and practicing playing the guitar, I would have to hold the guitar really high up to play it properly. I didn't like holding it that way because it's not comfortable to me and it just didn't feel rock & roll.  So what ended up happening is I wrote a whole slew of songs without bar chords. That sonic palette is cool because it also changes the way that you sing."
Be On The Lookout
"None of my solo or Sleepercar stuff has been on vinyl, except in a few 7-inch records. In 2016, I'd like to release my whole catalog on vinyl. We play a bunch of my solo songs in Sleepercar in different versions, but there's no recorded versions. I'd like to do some sort of a live recording, where I can take those songs and start moving it into just the world of Sleepercar. I think everything at some point will be on vinyl."
Ward takes a drink from his cup and looks out the window towards the traffic on Shadow Mountain street. He sighs.
"It's going to be a fun week to get this album out. It's a lot of pressure, but that's how diamonds are made."  
Get Connected:
Text: Crysti Couture
Photo:Sleepercar