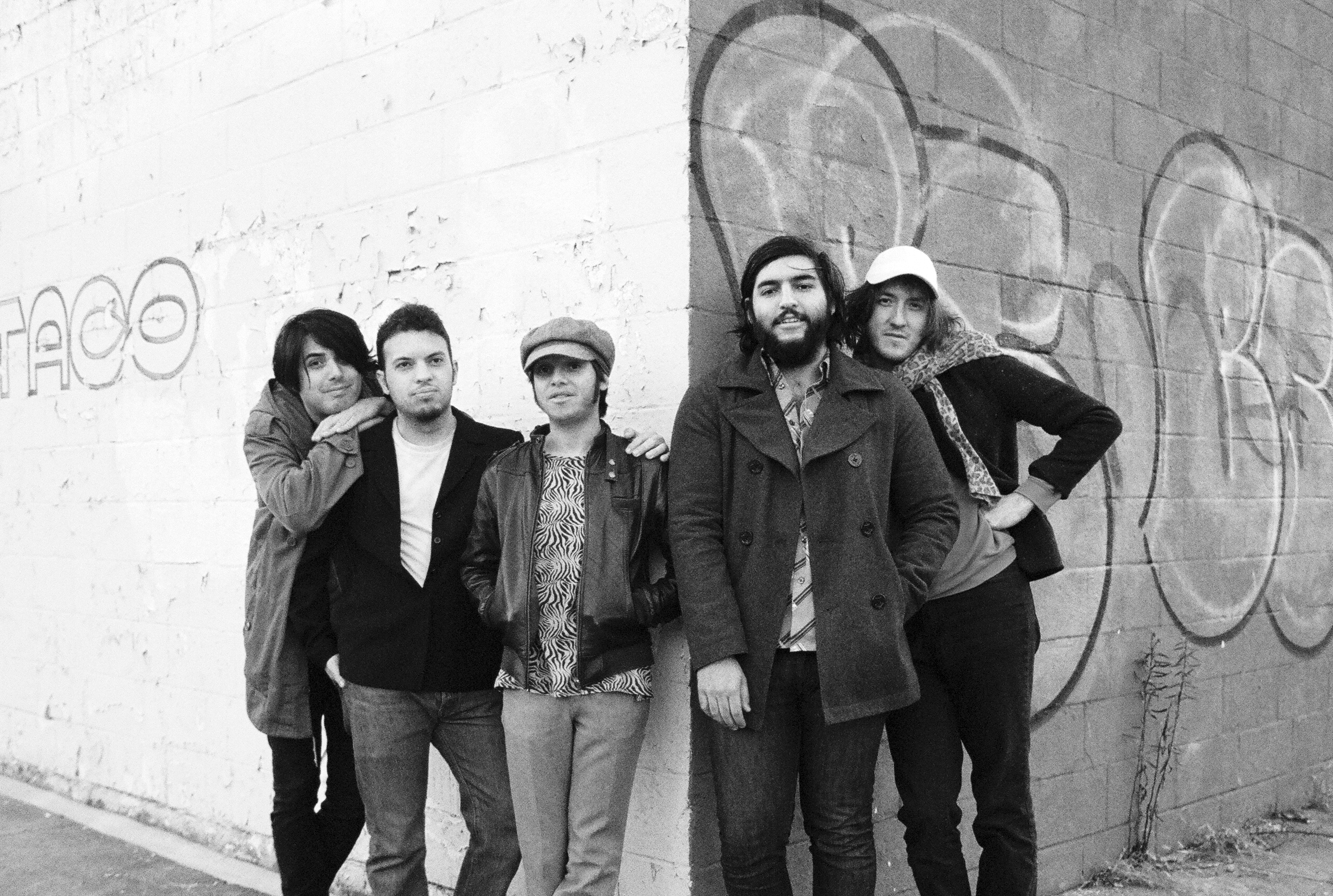 Article published in Fusion Magazine 2013
Text: Alex Durán + Daniel Salas
With 2 solid LPs on indie label Mexican Summer, a handful of excellent 45 inch singles and cassettes (yes, cassettes), San Francisco's Part Time is just getting started. Fusion caught up with Part Time singer/songwriter/producer David Speck after a show at the Hoppy Monk.
Part Time is from San Francisco but you're from El Paso?
I'm from El Paso and Florida. I was born here, my mom is from Juarez. She crossed me over illegally, had me here, I'm a U.S. citizen. I was raised in Florida until I was 12 or 13 and then came here (El Paso).
How does it feel coming back to El Paso?
It's changed a lot; if you're talking about development and even the scene of music and kids and it's a lot bigger, and it's cool.
What things do you miss when you're away and what don't you miss when you're away from El Paso?
I miss friends, I miss places, I miss the mountains, I miss my old homes and my old neighborhoods, my family which lives in Mexico and here. I don't miss the lack of other cultures. That's why I like living in bigger cities because it's a good feeling being able to be yourself and nobody cares, it's a good feeling.
What was your first band?
I was like 17. I used to play with my friend Marcos Smith; he plays in the Zechs Marquise. I used to play with him, we had a band and it was kind of indie, pop, emo, whatever, fun.
Who else is in Part Time?
Me, Wally Byers, Robert Dozal, Billy Trujillo, and Tony Leal. I also have people in San Francisco that play in my band… Benjamin Brown, Omar Hernandez and other people out there.
When you read reviews about your music do you think there is something missing?
Oh, definitely. All the people that review music are incompetent and they don't know shit about music, most of them. Everything I read is stupid, all the music they review is stupid, it's all fucking bullshit. Everyone who writes for all those fucking magazines, VICE… I don't even care if they like my music or not, they can say my music is good, but they'll say it for the wrong reasons. People who say my music is bad or other people's music… but that's my opinion and how I feel about contemporary music, and a lot of contemporary things that's happening now. I don't want to bad mouth them, but I don't agree with them at all.
Your music draws the listener to many visual settings, does the visual play a big roll in your music?
Definitely. I envision stories, cheesy montages in my head… stories, montages and visual aspects of what there will be and derived from the sound in the songs that I make. I try to paint a visual picture.
I think a strong element in Part Time is your vocals, who are some of your favorite   singers?
It varies… so many people… whatever inspires me at the moment. It used to be Bryan Ferry from Roxy Music when I was younger. I like Robin Tyner from MC5, I used to like him a lot. I don't know, Madonna… Sometimes I tinker around with different vocals. People sometimes say I sound like Morrissey, sometimes I sound like other people.
"Funny Moods" is a track that stands out in your album, what's going on with that song?
Well we all made up that song together in the studio in New York, and we recorded the music… and it's very fluid, and I like the music… so I said let's keep it. We touched it up a little bit, and I was looking through it over and over again, and I came up with the concept of what the song makes me feel and sing about funny moods, my silly moods and how I am sometimes in silly situations in a playful way.
What song on the album is your favorite?
Probably Funny Moods or PDA or I Belong to You.
Were there any different approaches from making the new album from the first album?
I didn't make the new album; all my music that's been out, the last album and this album, is old music. Those are my demo's. They just released them. I'm sitting on a fuck load of music and they're just releasing them. There is nothing new; I'm just playing them live now. Except for the exception of "Funny Moods," I made that on the spot. Other than that, all those songs on the last record, all those songs, they're all old songs.
It's pretty hard to keep up with your music, especially on youtube, how often are you writing and recording music?
Almost everyday. It used to be everyday, but now almost everyday.
Is the internet helping or hurting the music industry?
It's helping… helping and hurting… maybe… helping, sure. I like being able to see what other people share across the world. There are records that I would've never ever found if it wasn't for the internet and that's a blessing you know, that's a blessing.