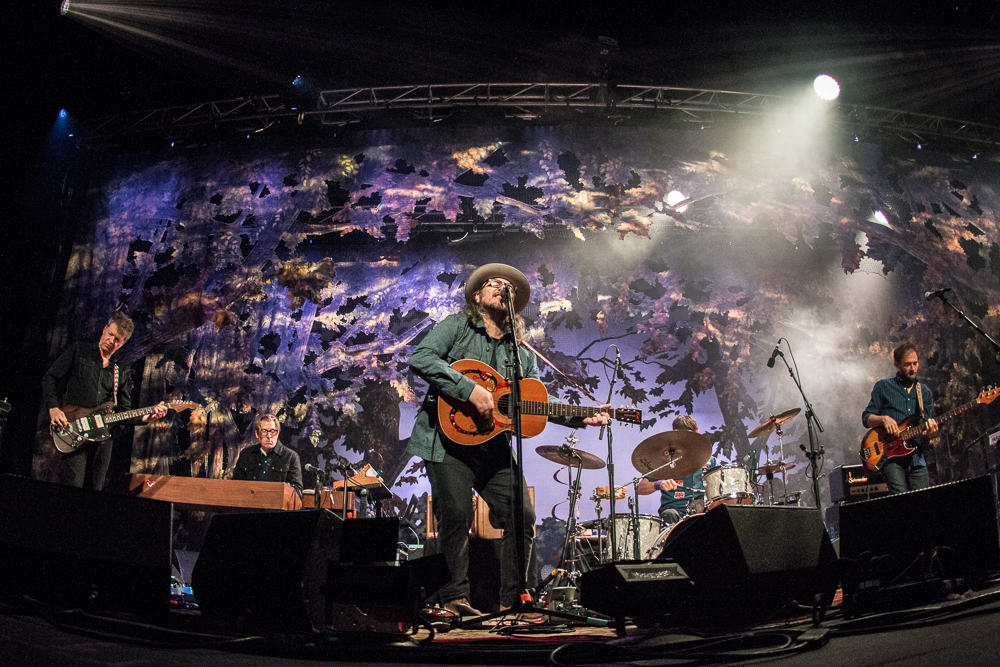 Chicago based alt-country veterans Wilco played an amazing set filled with classics and newbies to a warm receptive El Paso audience at the Abraham Chavez Theatre on September 28th. The band's stage was adorned like a live version of a 60s Buffalo Springfield album cover, like a kaleidoscope inside of a forest. The sound inside of the building was also complementary to a band with such intricate soundscapes; you can individually single out the instruments and listen to how together they create the magical sound of the band.
Kicking things off with the Wilco staple "Via Chicago" off of their 1999 album Summerteeth, the band played tracks selecting generously from across all 10 of their albums.
The set continued on with a couple of songs off of their 2016 album Schmilco—"If I Ever Was a Child" and "Cry All Day" fit right in with classics like "Impossible Germany" and "Theologians."
Singer Jeff Tweedy's onstage wittiness and talking with the crowd set a relaxing mood as you hear the chuckles across the theatre. He even challenged the crowd to name a song off of their first album A.M. (released 1995) before going into "Box Full of Letters."
While Tweedy sits center stage as the band's leader and central focus as the singer, guitarist Nels Cline's virtuous and sonic guitar work filled the theatre and took the band to another level. With harmonies on point and a good balance of the mellow songs and the psychedelia, Wilco demonstrates decades worth of strong songwriting and great energy in their performance making for an overall great experience.
The night closes off with 2 encores, the set closer was the old favorite "Outtasite (Outta Mind)."
TXT: Daniel Salas | PHOTOS: Viridiana Villa