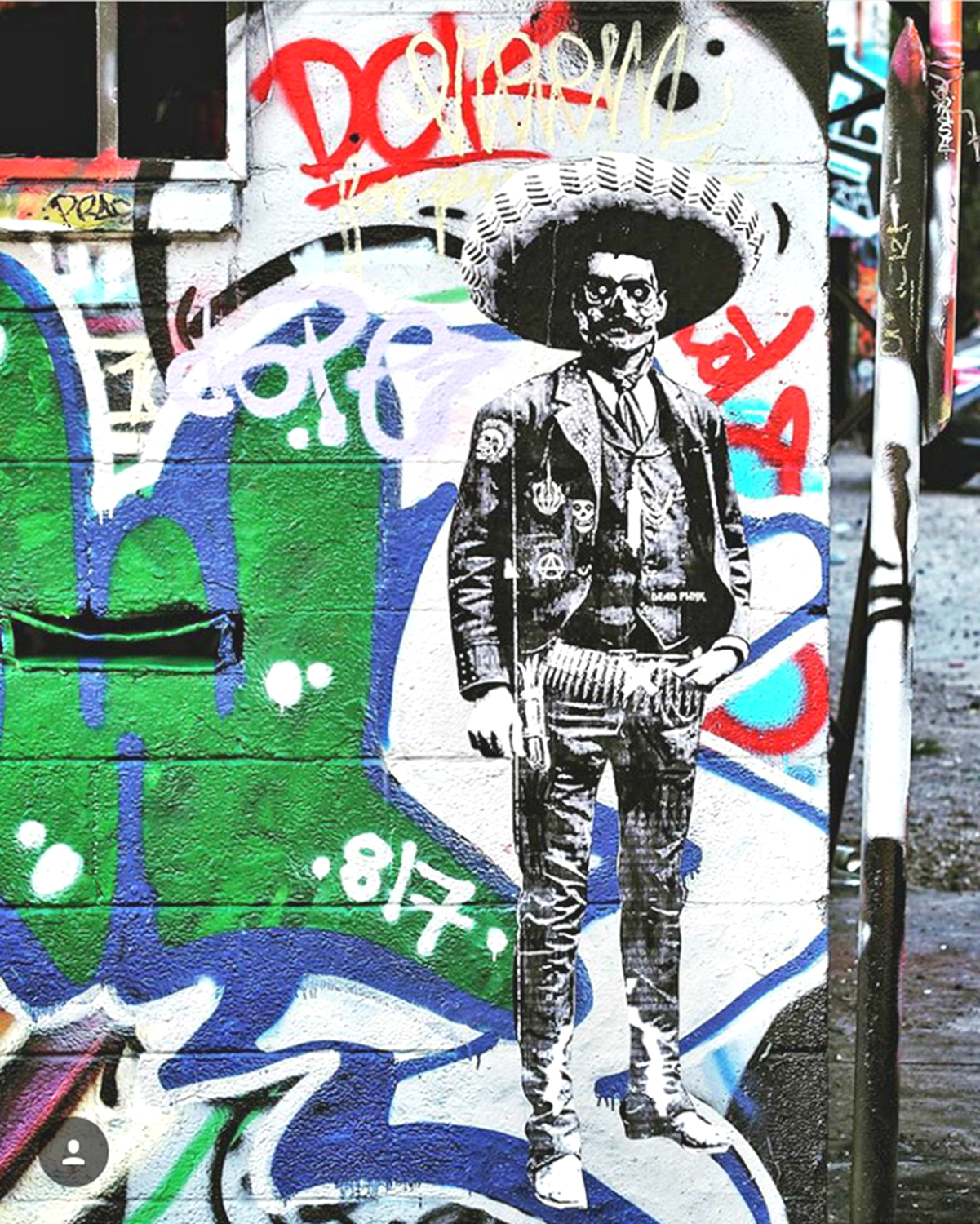 Text: Rafael A. Revilla Romero.
Photo: Deadpunk & Ryan Angermiller.
Wheatpaste is a gel or liquid adhesive made from wheat flour or starch and water. It has been used since antiquity for various arts and crafts such as book binding, collage, papier-mâché and adhering paper posters and notices to walls.
Two years ago, an image of a frog on a poster that appeared to be stuck with wheatpaste along all the phone and traffic light boxes in El Paso, TX, caught my attention. This frog, with a joint in one hand, always appeared around the same  dates and vicinity for the Neon Desert Music Festival.
This image seemed to be part, and not part of the festival's publicity, and  it was not known for sure why it didn't have anything that could distinguish it—only that it was stuck with wheatpaste. In the urban art panorama, the technique has been of great value, it is enough to see artists like Shepard Fairley to see the importance that this technique has taken as a way to express something.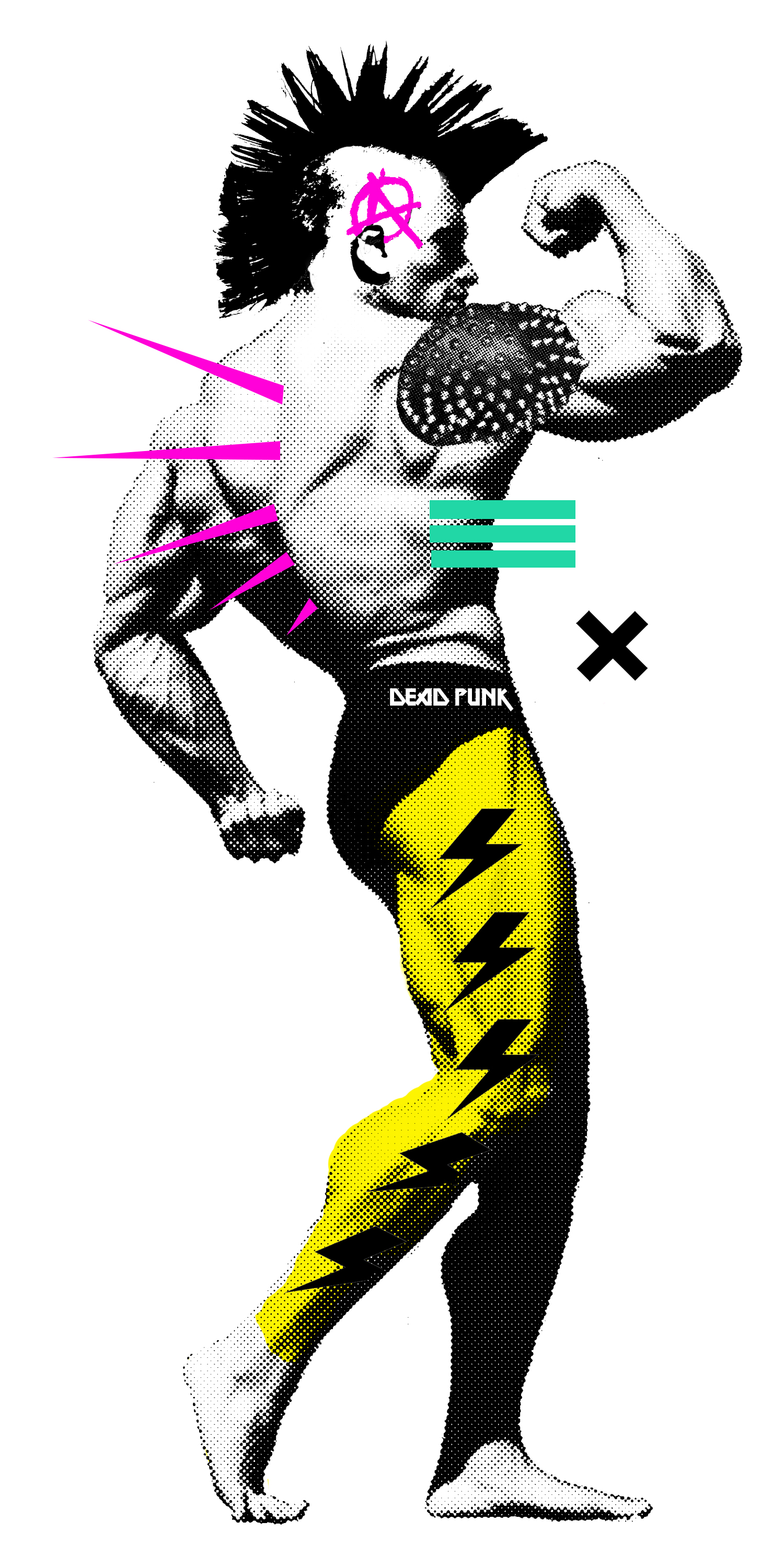 It was later revealed that the image was the work of the local artist collective, Los Visionaries. An essential part of this group is Deadpunk; his trademark figures are Emiliano Zapata with a zombie face, James Dean, Mohamed Ali and Che Guevara dressed as punks, Bruce Lee with studs and Frida Kahlo with leather jeans. The images are an insight  of how these characters could look if they had been part of this scene.
The intentional iconography in Deadpunk's art, in choosing specific the characters he portrays in his work, is based on a philosophy, he says: "Those characters are iconic for me because they always had a philosophy of thinking different from others; that's what I liked the most about them."
Deadpunk mainly does digital collages, but what is interesting here is the environment in where his images are stuck: on fences, poles, trash cans and other urban canvases in which they clearly stand out from the context—but this format is not the only one for Deadpunk. There are also mixed media works—wood painted with acrylics and neon colors stand out in his work.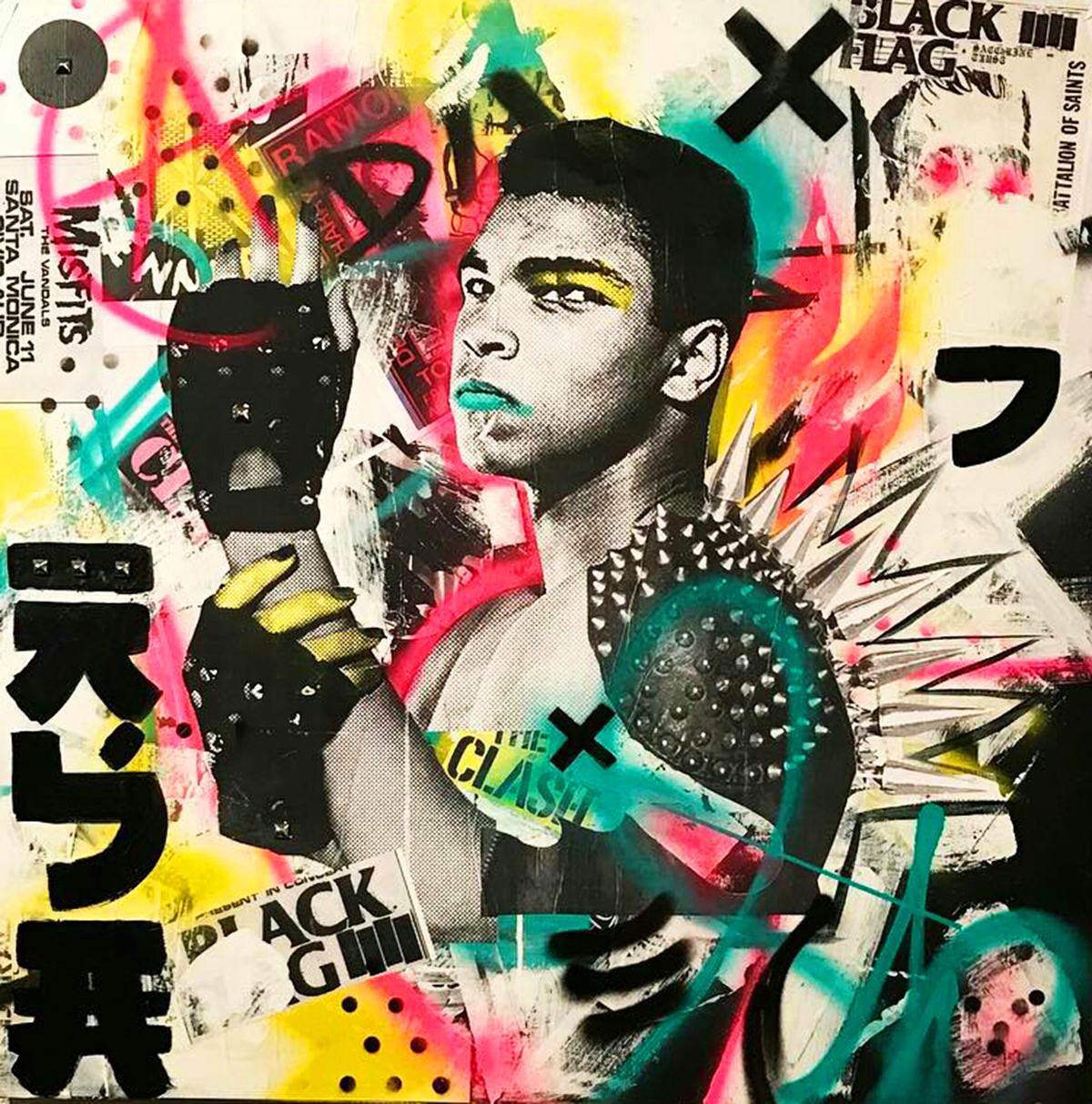 The reason why he wants his work to be seen in this context, according to Deadpunk, is that it reaches different people who normally don't visit art galleries, this way anyone can appreciate his work, which can be seen throughout several places like Dallas, San Antonio, El Paso, Los Angeles, Ciudad Juarez and throughout places in Europe.
What's next for Deadpunk is a show in November at the Barba Contemporary Art Gallery in Palm Springs, CA, Art Battle in December in Austin, TX and another one at the VIP Gallery in Chicago, IL, in March 2018.
As for  the art scene in El Paso, Deadpunk says: "The city has a lot to offer; more and more people are coming to see what is being done here. There are also many artists who are gaining notoriety and the city itself is gaining attention in the art field, and this is thanks to the union between the 2 cities (Ciudad Juarez and El Paso). Artists collaborate with each other, making the panorama proactive and vibrant more than ever."
Deadpunk makes these unions without feeling any respect for these figures or for their context, just as punk must be—rebellious. I see it as a tribute and, being honest, Frida looks better than ever.