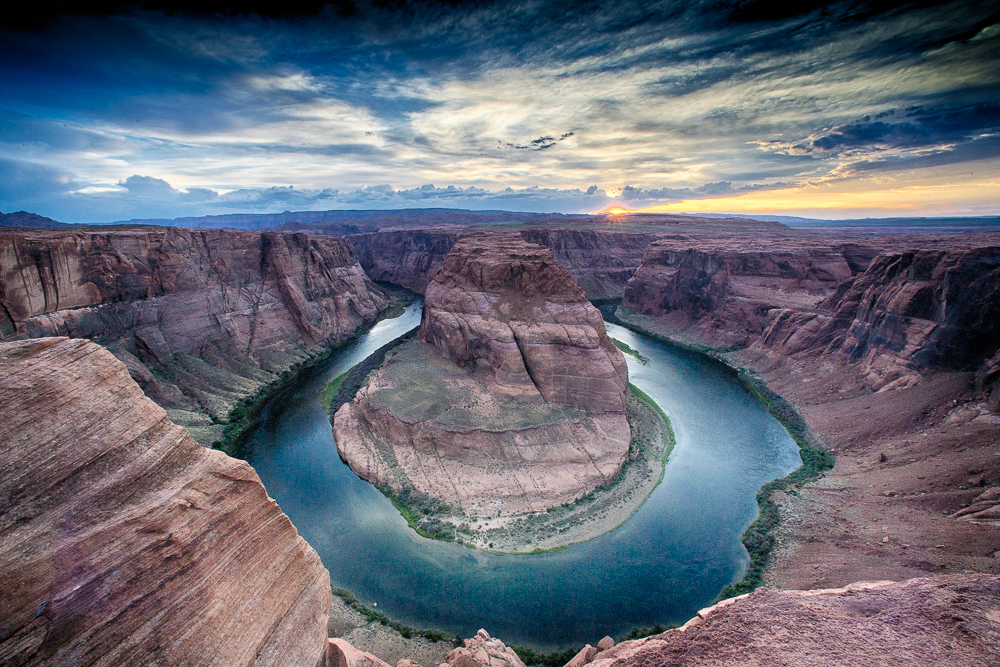 Wandering Along La Frontera: Camera in Hand
With the month of September comes the last exciting home stretch of the 2016 art and cultural calendar in El Paso and Cd. Juarez area. It also marks the celebration of the art form of photography throughout much of Latin America. Returning for its third year is the all photography presentation of Foto Frontera: Visual Stills Photography Exhibition. Hosting the show in proud celebration of Chicano Heritage Month is Centro de Salud Familiar La Fe in El Paso's historical Segundo Barrio.
Foto Frontera is the conception of Jesus "Cimi" Alvarado, artist and art/cultural director at La Fe. Returning for their third year as curators are the husband/wife photography team of Arturo M. and Vallarie Enriquez, and Federico Villalba.
The exhibition will feature the images through the eyes of mostly borderland artists. The curators have assembled twelve diverse and talented photographers, both established and up-and-coming, from Texas and New Mexico, representing El Paso, Las Cruces, and Cd. Juarez. Showing their unique visions are Jorge Arreola Barraza, Kelly Briarton, Alex Durán, Carol Eastman, Arturo M. Enriquez, Vallarie Enriquez, Farshid Farrokhnia, Michael C. Gutierrez, Lance R. Levine, Dennis McElveen, Delilah M. Montoya, and Federico Villalba. The public is encouraged to come out to the opening reception on Friday, September 23, which will be attended by many of the photographers.
Dates of Event:
Exhibition opening: Friday, September 23, 2016, 6PM – 9PM
Exhibition open for viewing from September 23, 2016 – October 21, 2016 during regular lobby hours, Monday – Friday, 8AM – 7PM
Location:
La Fe Cultural and Technical Center in the Centro de Salud Familiar La Fe complex at 721 S. Ochoa (rear building), El Paso, Texas.
Admission:
Free
Story Text by:
Federico Villalba
—
Transitio 3, Centro, Ciudad Juárez
Photographer: Jorge Arreola Barraza
I'm interested in documenting the city, behind the obvious, the everyday that is inconsequential. Vestiges taking life throwing them into the air. The city comes alive with movement and ruins. The ruins and the life. All in the same place and time.
—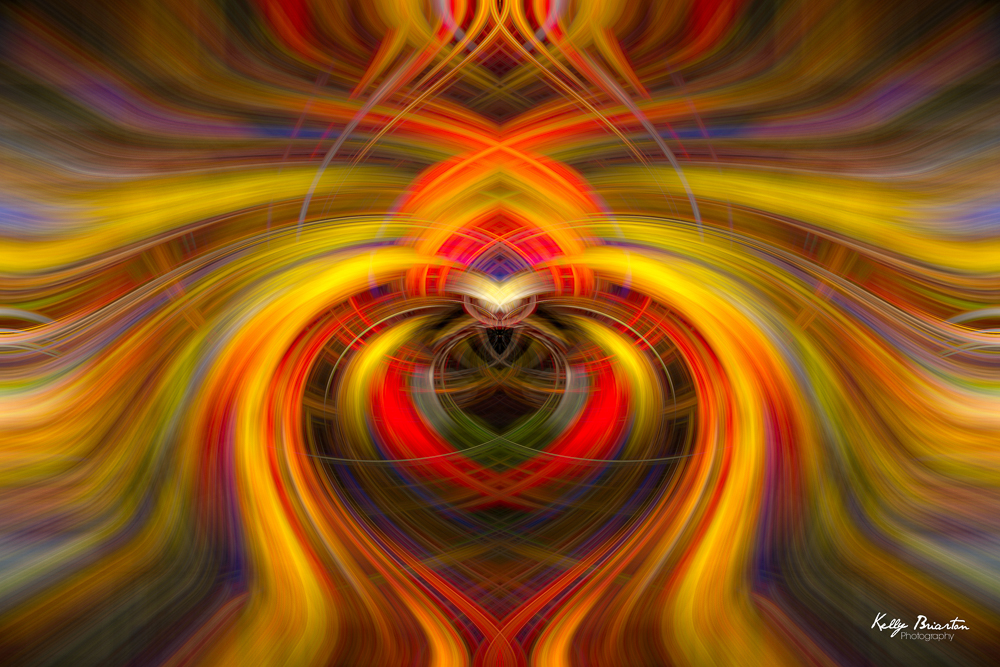 Stained Glass
Photographer: Kelly Briarton
I took this photo in a hotel in downtown Albuquerque of their large colored glass wall. I enjoyed the lights, colors and shapes I saw but I wanted a bit more. With this image, I want the viewer to think about alternative views of a typical object.
—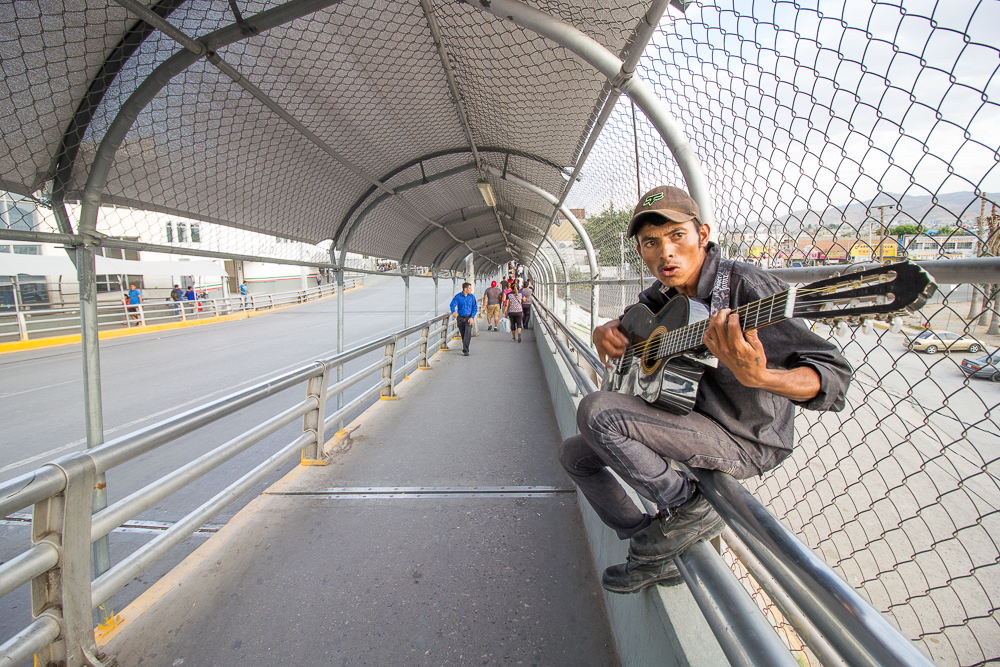 Music as a means to cope, Music as a means of creative expression, Music as a means for survival
Photographer: Alex Durán
As you walk across the Santa Fe International Bridge from downtown El Paso, TX, to Ciudad Juárez, MX, you'll find a culture of displaced low-income people that possess a talent, and they use it to make ends meet.
—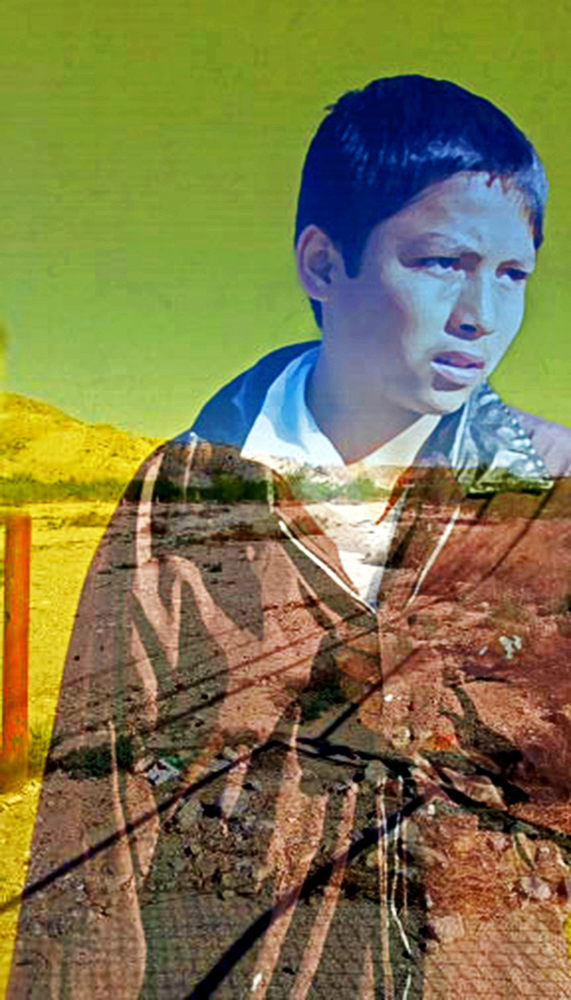 Traveler 2
Photographer: Carol Eastman
As a photographer, I am compelled to photograph people and how events affect them, but one photo wasn't enough to tell the story of this boy. While his image reflects his aloneness, I wanted more. I merged pictures of the desert he traveled, the fences he crossed, and the sun and heat to show just some of the other challenges he and many others like him face on their journey north.
—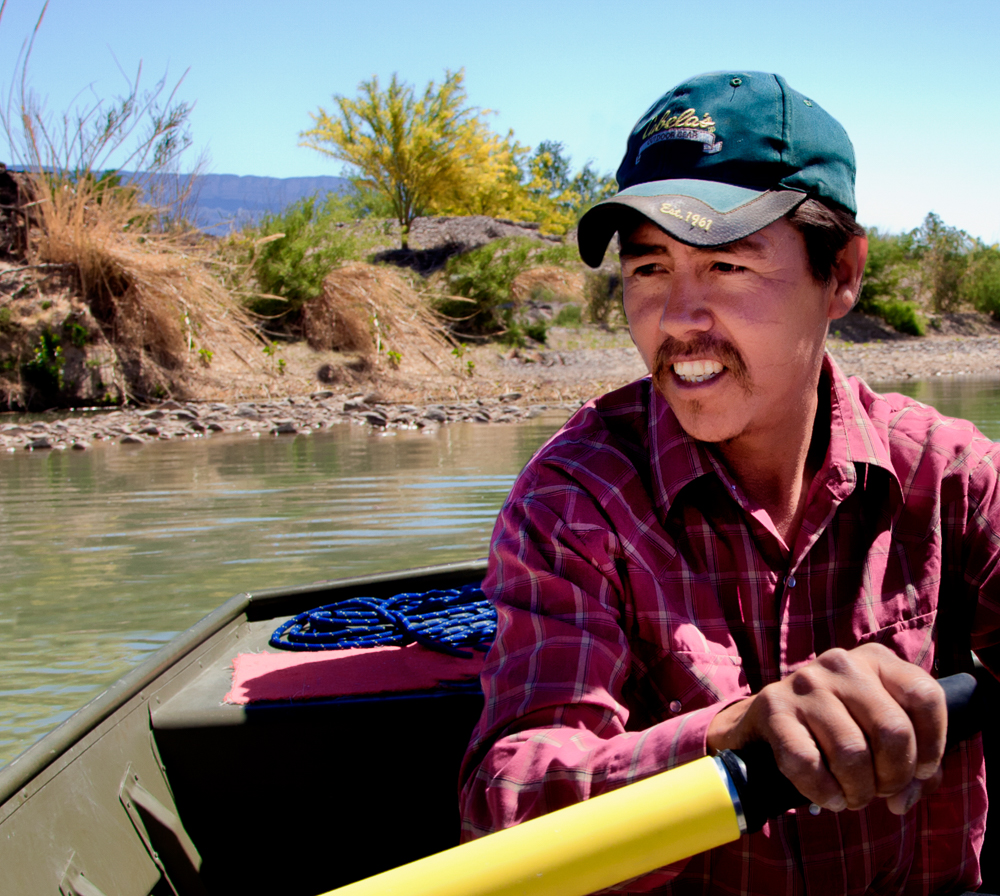 Cruzando el Rio
Photographer: Arturo M. Enriquez
Arbitrary lines become borders and boundaries meant to separate and keep apart. It is even more troubling in today's political climate of divisiveness and isolationism. "Cruzando el Rio" a thirty second voyage from a land of plenty to the land of little.
—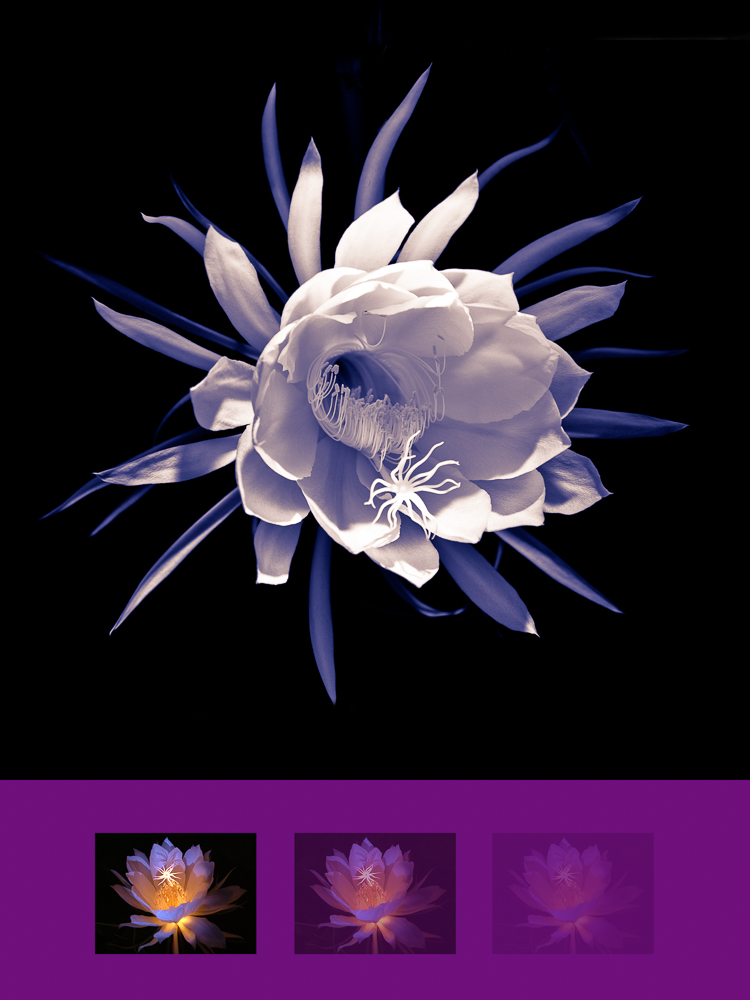 Queen of the Night 1
Photographer: Vallarie Enriquez
I am fascinated by the Night-blooming Cereus. This cactus, often described as "ugly", blooms once or twice a year for only one night. While most of us are sleeping, it awakens, displaying the most beautiful and fragrant flower you can imagine. In it's short lived glory, perhaps there is a lesson to be learned from it.
—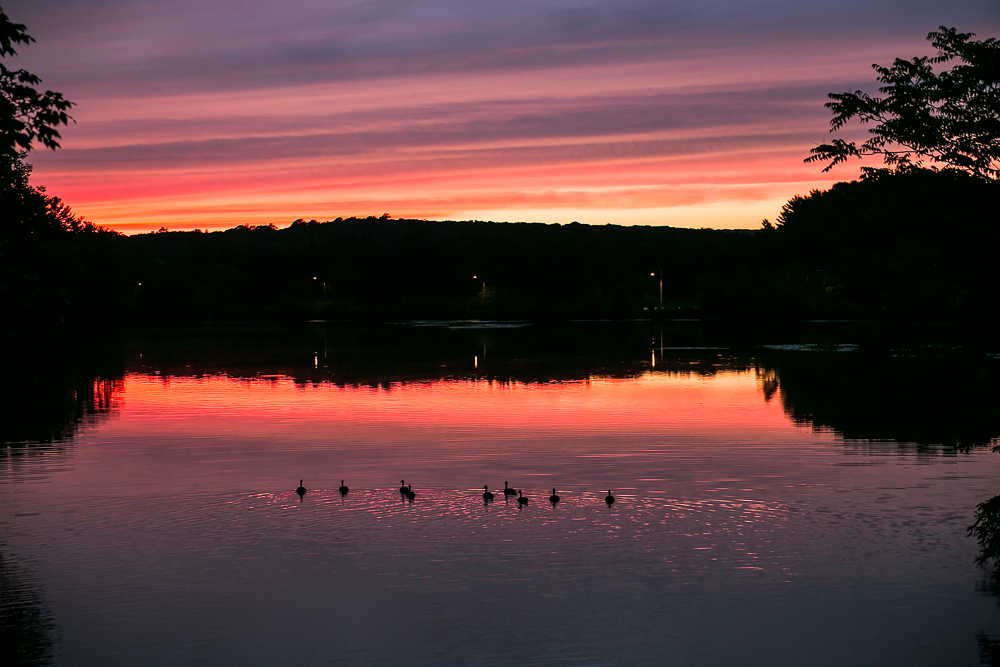 Affair and Blush
Photographer: Farshid Farrokhnia
Strangers frequently stay strangers. This image was captured within fleeting seconds of discovering this beautiful scene in Connecticut. A minute after I snapped the image, the sky had changed so drastically, and the ducks swimming by had swum out of sight. In Travel, you meet many people who you realize you may never see again in your life, and then you meet people you will never forget in your life, and you hope to see again someday.
—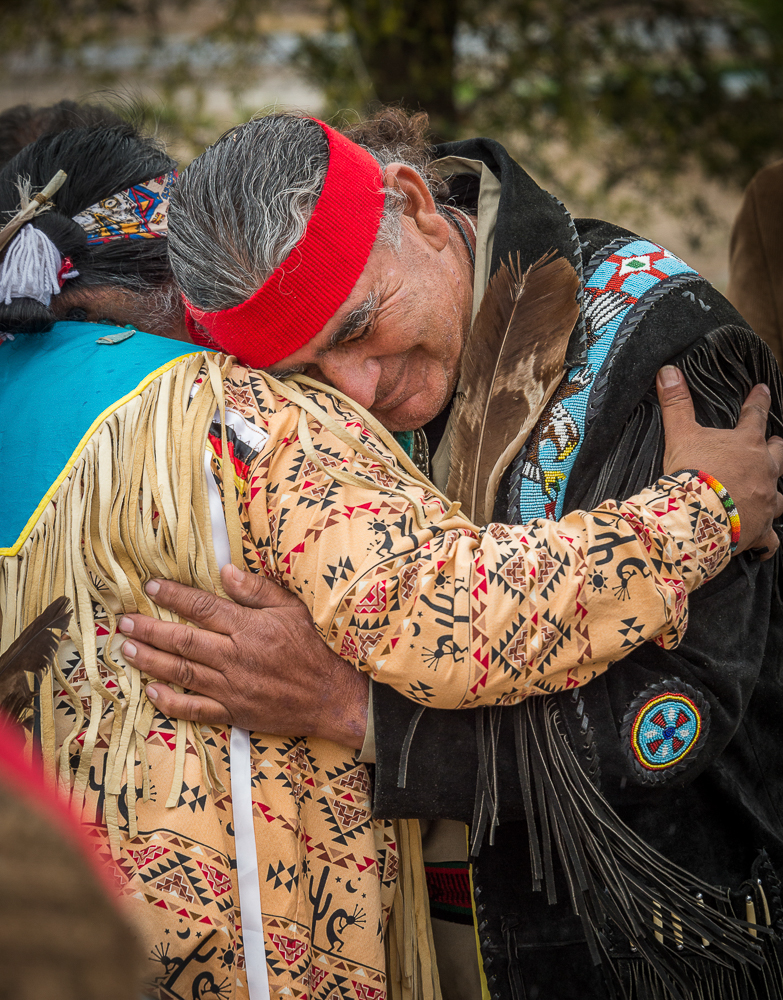 Good to See You
Photographer: Lance R. Levine
Images constantly change. An image may have been shot before but it will never be the same as the one that you just captured or will shoot again in the future. The image captures a moment in time, never to be repeated again.
—

Before the Roadrunner
Photographer: Michael C. Gutierrez
Many of my fondest childhood memories are of blades of grass tickling my face while lying in a field and looking up at the sky. Like most, I often recognize and pieced together the formations. This multi-layered series encompasses photographs that personify, celebrate, and represent visually "the land of enchantment".
—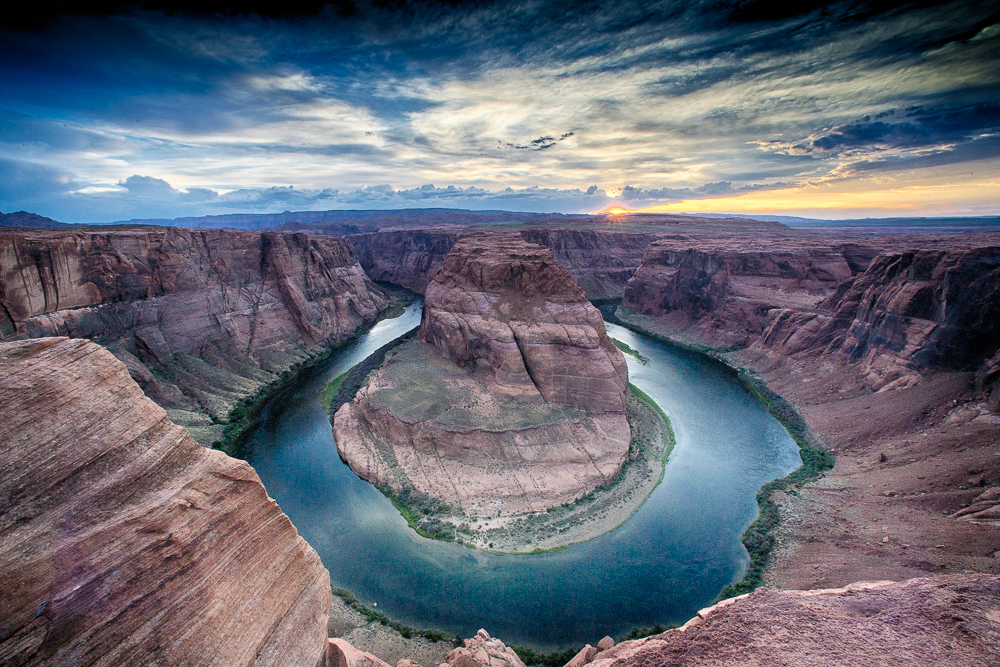 Horseshoe Bend
Photographer: Dennis McElveen
I had to run to get to the edge of the cliff overlooking the 'bend' in the Colorado river before the sun set. It is a magical place, serene, overwhelming with beauty. I set up literally right on the edge of a several hundred-foot cliff to get this shot. I was fortunate to have such a beautiful sunset.
—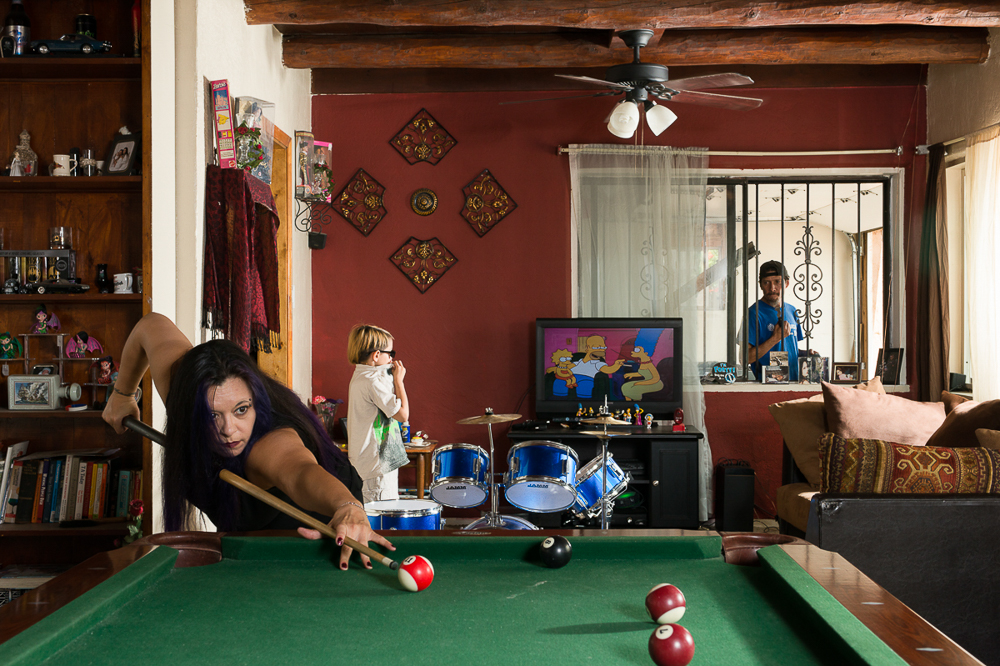 Casta #2
Photographer: Delilah Montoya:
As a contemporary re-envision of the Colonial Casta paintings tradition, this body of work represents household units. However, Contemporary Casta Portraiture: Nuestra "Calidad" does not define the members by means of colonial terminology such as Mestizo. Instead, the ethno-racial mixture is represented by a DNA study of the mother and father's global ancestral migration. All the families depicted in the series that includes Casta #2 trace their ancestry to American colonial communities with possible miscegenation in their past.
—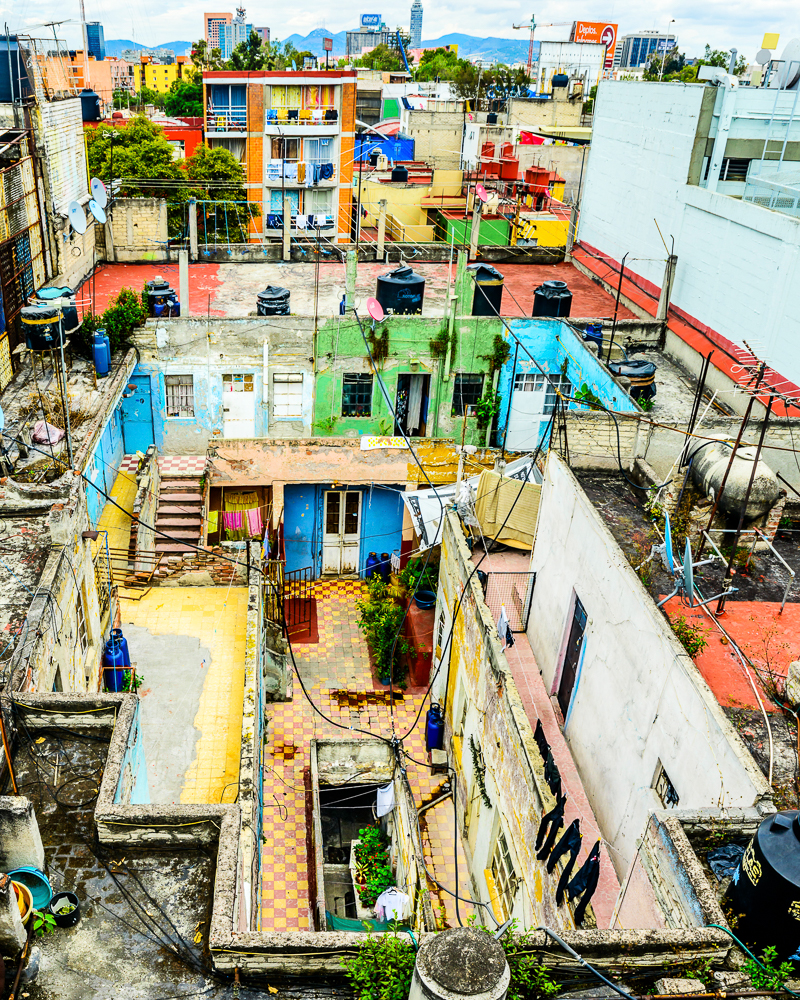 Vecindades de Tetris en CDMX (Post-Classical Temples)
Photographer: Federico Villalba
In November 2015, I traveled to Mexico City with several artist friends and visited the fascinating Mueso de Jugete (Toy Museum) in a former vecindade (tenant building). We went up to the azotea (rooftop patio) to view a mecca of impressive street art adorning the walls, water tanks, etc. on the rooftop crafted from street artists from all over the globe. I peered over the roof's parapet wall to discover a beautiful old and colorful vecindade full of Mexican urban life and character below. The blocks of bright colors of the individual apartments remind me of the popular video game Tetris.
—