---
Text: Fusion Staff | Photo: Courtesy of Viva Big Bend
July is upon us and that means that Viva Big Bend is heating up for its annual summer music festival. Although the festival is only in its 4th year, it has been so successful that it already feels like a time-honored tradition. Big Bend locals and visitors from far and wide come together for a 4 day celebration of music and the spirit of far west Texas.
Like SXSW in Austin, Viva Big Bend is a non-site specific festival, with over 11 performance venues across the Big Bend region. With performances in Alpine, Marfa, Marathon and Fort Davis, festival attendees are not only treated to great live music, but a virtual tour of the towns and music venues in far west Texas.
With over 35 artists and 60 performances during the long weekend, the festival serves up an impressive and diverse line-up of primarily Texas music artists, including Grupo Fantasma, William Clark Green, Texas Tornados, Soul Track Mind and Shinyribs. Music lovers will appreciate not only the diverse lineup, but the opportunity to see classic headliners like Butch Hancock in intimate venues, and discover hometown favorites like the Doodlin' Hogwallops.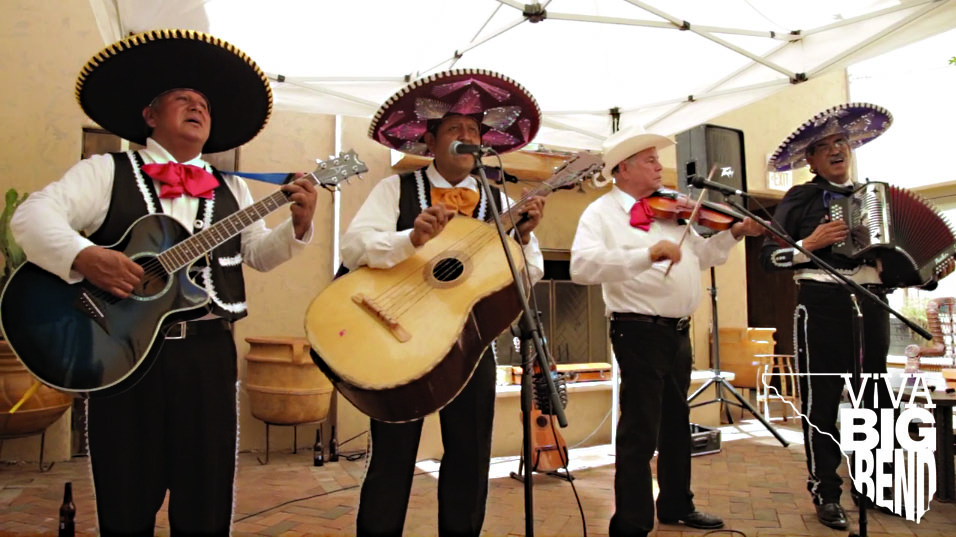 "Viva Big Bend is more than a music festival; it's a celebration of all the best that west Texas has to offer"
said Stewart Ramser, the festival's organizer. Visitors to the area will be drawn by the music but have an opportunity to experience more than far west Texas has to offer.  In addition to the historic venues in each of the host cities, visitors can extend their trip with epic drives to Big Bend parks, hidden gems like Chinati Springs and a refreshing dip in a freshwater natural spring in Balmorhea State Park.
In addition to the natural wonders of the area, there is a thriving arts and culture community. Alpine's Sul Ross University houses the fantastic Museum of the Big Bend, Marfa is home to a variety of contemporary art galleries including the internationally recognized Chinati Foundation and Fort Davis National Historic Site is one of the best preserved Army forts in the southwest. Alpine is home to Big Bend Brewing Company, far west Texas'only craft brewery. Hidden gems such as Maiya's Restaurant in Marfa abound. Don't forget to look for the Marfa Lights while traveling between Alpine and Marfa.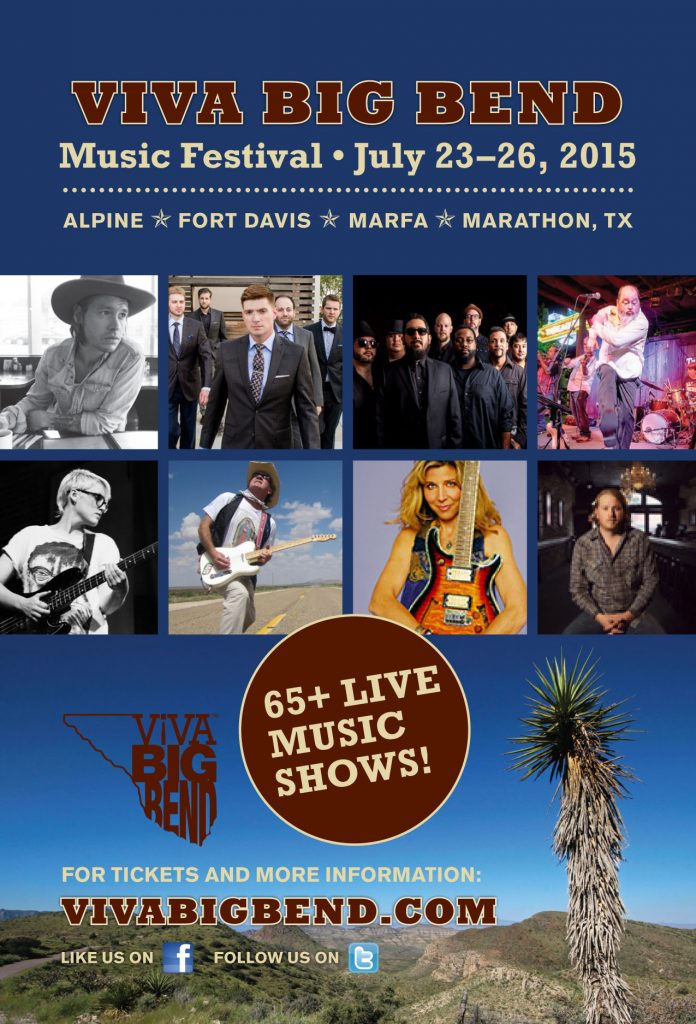 If Viva Big Bend is on your travel plans you'll want to act quickly as hotels will be filling up fast for the July 23-26th festival. Although tickets will be available until the event, VIP package—which includes a special reception at Big Bend Brewing, swag and access to area activity—will sell out. Whether your interests include hiking, exploring, art, history, drinking beer or of course music, Viva Big Bend provides a great opportunity to get to know what far west Texas is all about.
---
CLICK TO ENLARGE FULL LINE-UP