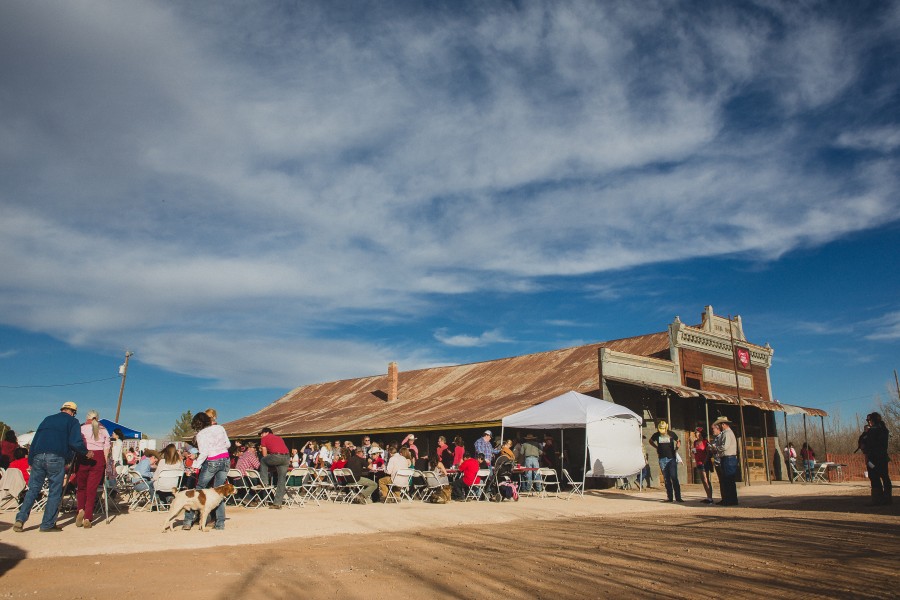 Text: John R.P. Del Rosario | Photos: Jennifer Boomer Trammell
A quasi-scientific study to determine the most remote brewery in the United States found that Big Bend Brewing—in Alpine, Texas—held that peculiar honor. So, it's only right that the most remote brewery hosts a party in one of the most remote cities in the nation.
The Valentine's in Valentine celebration is in its fifth year held in the small Texas town of Valentine and, as quirky as the party is, it really is a celebration that—sorry, not sorry for the pun—has a lot of heart.
The city of Valentine, Texas' population is only a fraction of a graduating public high school class in El Paso. Hell, Valentine's population is so small (a little over 130 people) that they didn't even have seniors to graduate last school year. This year, their senior class is a whopping 2 people.
It's the kind of town where people have to drive to the next closest town to buy groceries, fill up on gas and for some, work. The town's utilities superintendent is simultaneously the fire chief and county commissioner. The mayor Chuy Calderon has been mayor for the last 40 years.
"We're kind of holding our own," Mayor Calderon said. "People leave and some come."
The leaving-to-coming ratio leans heavier to the leaving overall, but for the last 4 years every February 14, Big Bend Brewing flips that on its head with its Valentine's in Valentine Festival.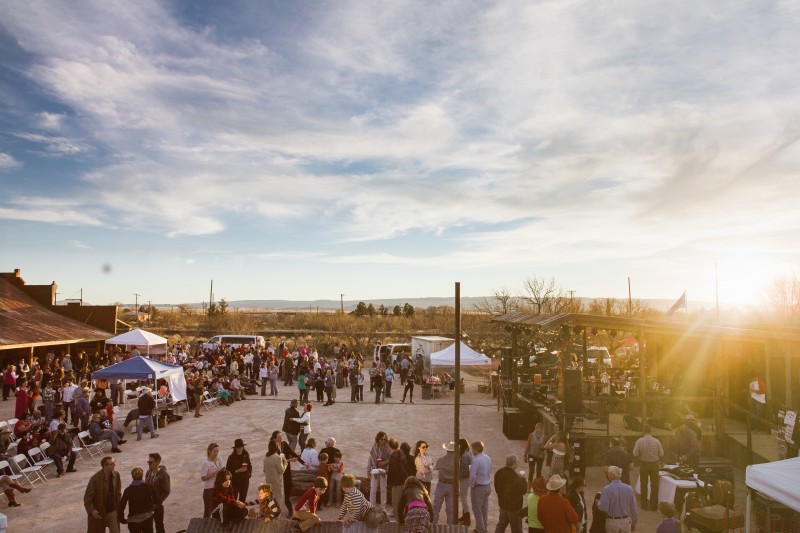 "That first year, the brewery only planned for about 200 people, they actually had around 500 people, and they ran out of beer and food before it was over," Mayor Calderon said. "Every year it just keeps getting bigger."
"Historically we've had quite a number of people make the trip from not only the neighboring big cities like El Paso and Midland, but we see people make the drive over from San Antonio, Austin and Dallas even," said Big Bend Brewing Vice-President of Operations, Mahala Guevara. "We've even had a number of people come in from neighboring states, and a handful fly in from New York, California and Illinois."
A bit strange for such a remote event to attract such attention, the event has averaged over 1,000 attendees over the last 3 years. "What attendees have told us is that it's an incredibly special event," Guevara continued. "It's not like other parties. It's a very intimate feel and almost feels like a family reunion or a neighborhood get together where you have people from all walks of life coming together to celebrate with great Texas barbeque, music and beer."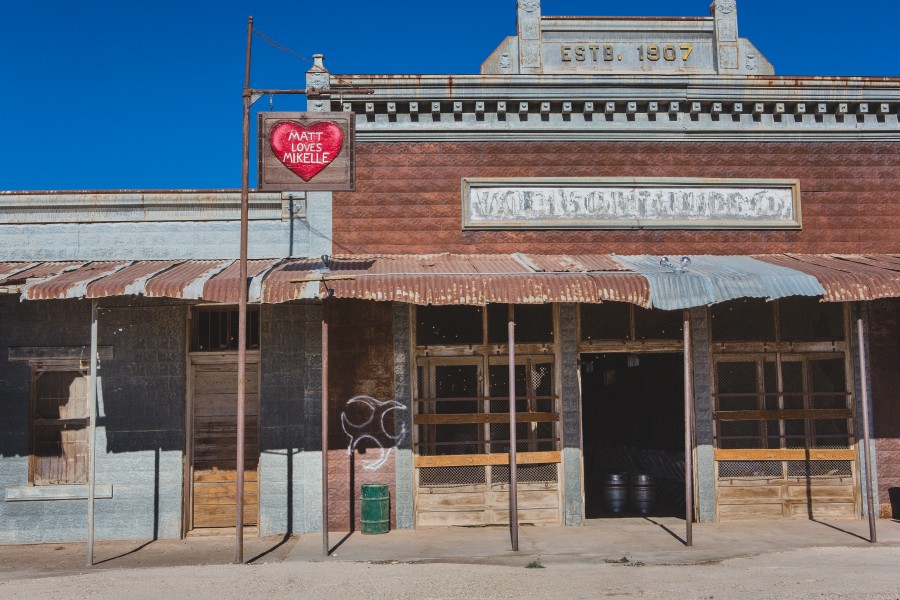 The beer is provided solely by Big Bend, where every year they bring out their staple beers and feature a new beer exclusive to their party. This year's special beer is called Total Commitment—a quadruple helles style beer that is 14.2% ABV. "They'll only make 432 bottles, ever, in the world and it'll only be available at the party," Guevara said. The Brewery calls it a "Rubicon-crossing strong ale" because of its high alcohol content and because drinking it will be like crossing the Rubicon—a point of no return and of total commitment (not my pun, but still sorry not sorry).
This year's musical guests are a collection of 3 Texas acts that bring diversity to the Valentine's in Valentine stage. Opening the night are Marfa duo Primo Carrasco & David Beebe, the duo start the evening off with some humble acoustic numbers ranging from country to rancheras. The next band, Hard Proof are an Austin-based band that fuse Afro-beat, jazz and deep funk. The group, 9 members-strong, will even bust out the baritone saxophone for some of their excursions. The headliner will be Little Joe y La Familia. Another Texas band, they bring their decades of well-honed country, Tejano and oldies to the stage for party goers to round out the night.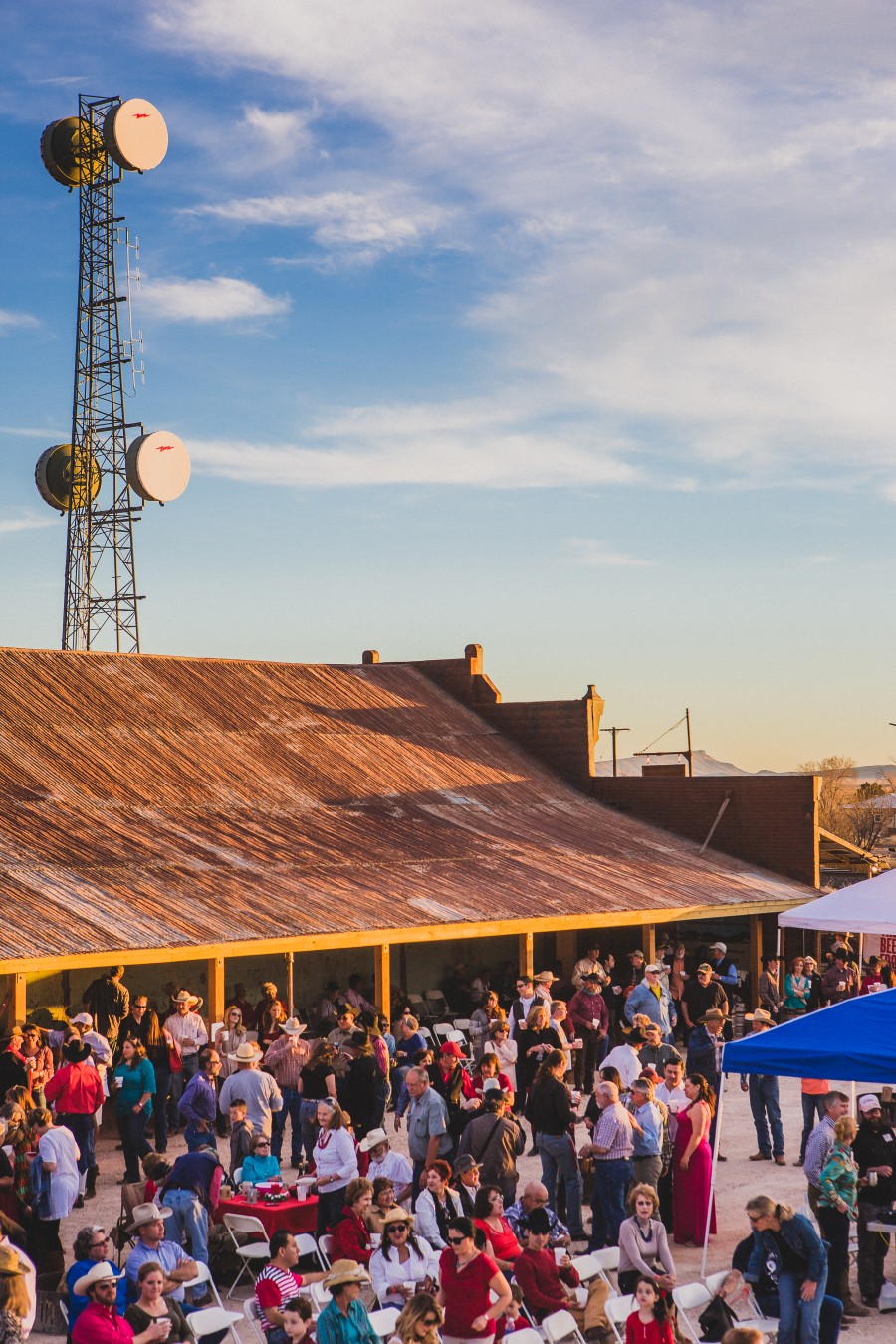 "It's something that is really good for our town," Mayor Calderon said. "For one thing, it brings a lot of people that we don't see very often that used to live here like former students or people that have just moved away…also, we probably have about 5 people who've moved into town and they're fixing old houses and they want to live here in Valentine, and they were all inspired by coming to the festival."
A portion of the earnings from the party is donated back to the city, which Mayor Calderon has used for new community center improvements and street signs throughout the city. They have even gone towards taking senior classes on trips outside the city.
"We actually don't make any money off of this event," Guevara said. "We actually lose quite a bit of money. We see it as an act of love to the west Texas community."