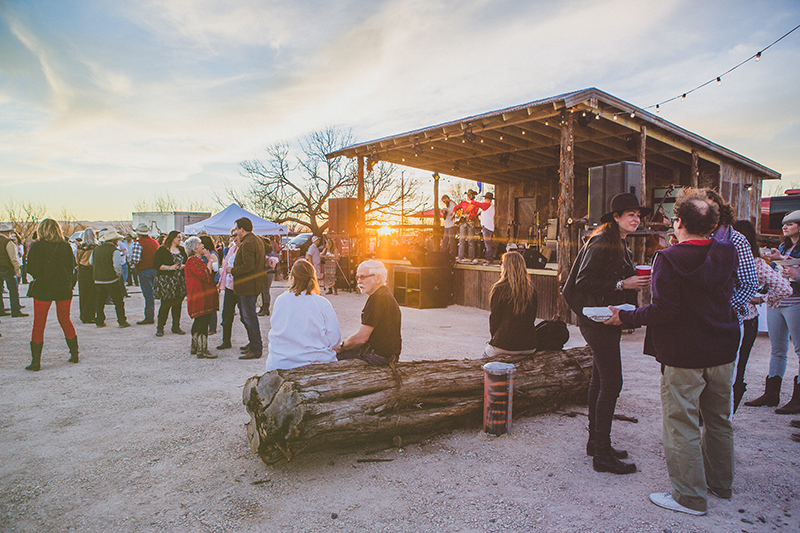 Every once in a while you are graced with the opportunity to see something special before it blows up, although often you don't know how lucky you are at the time. Those of you who were lucky enough to see At The Drive-In at the Loretto High School Fair in 1994 may not have realized how influential they would eventually become. Just as the 400 hardy souls who braved the cold on a Thursday afternoon in February 2013 to make the drive to the remote tiny west Texas town to attend the first Valentine's Day in Valentine, Texas had no way of predicting how big the party would become just a few years later.
Held in the Old Mercantile Building in Valentine, Big Bend Brewing Co.'s annual party features great Texas music, BBBC beer and BBQ. Now in its 4th year, the party is quickly becoming a new Texas tradition. Last year's party brought 2,000 people to Valentine, an amazing little town with only 134 people, and almost no commerce.
The old Mercantile store sat abandoned by the railroad tracks for more than 50 years.  After being chosen as the site for the inaugural Valentine's in Valentine party in 2012, it was revived by the west Texas beer makers. "The charm and romance of that old building and the town of Valentine left us no choice but to throw our annual beer party in Valentine, Texas", said Big Bend Brewing Co. Founder and Owner Matt Kruger.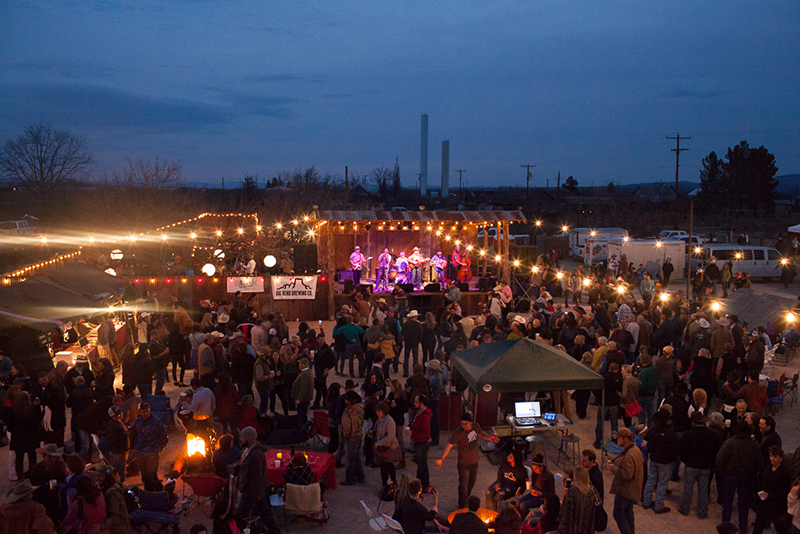 This year's headliner is Jerry Jeff Walker, whose 1973 album Viva Terlingua helped bring an awareness of the Big Bend region to the entire country. Other performers include Austin based El Tule and El Paso based Exito.
Each year Big Bend Brewing brews a specialty beer for Valentine's Day—only.  This year's beer commemorates their friend and general contractor Scott Williams, who oversaw the construction of the brewery and renovated the Valentine building. The unique Rauchbier Desert Bock, titled SW15, derives its smoky flavor from malts smoked over hardwoods.  All other BBBC beers will also be available for the party.
In addition to throwing a fantastic party, each year Big Bend Brewing Co. donates a portion of its proceeds from ticket sales to Valentine ISD, the town of Valentine and other local nonprofits.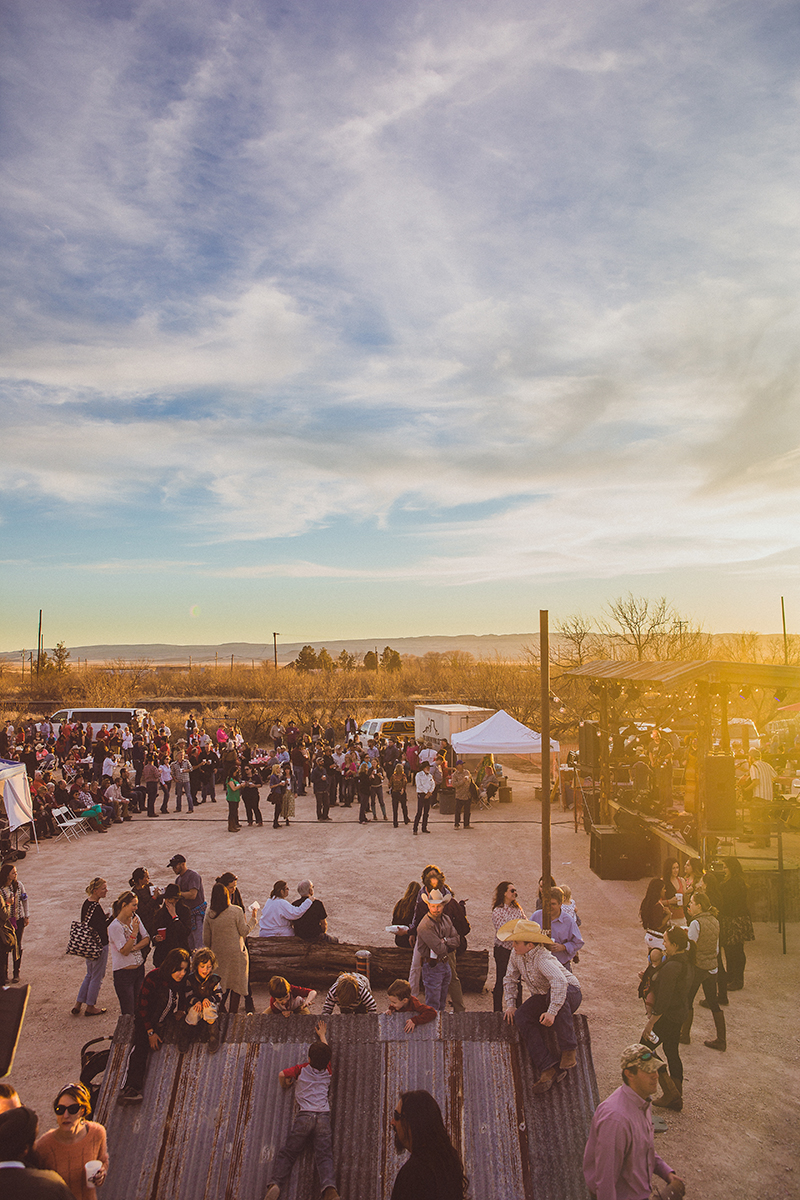 As the party is held on Valentine's Day, this year's party will be on a Sunday, and will be the last weekend party until 2020. Monday is President's Day, so some people will have a 3-day weekend anyway.  The rest of us should plan to take Monday off work.
Tickets were released on January 1st and available at a pre-sale discount price of $25 at www.bigbendbrewing.com/valentine and for $30 on the day of the event for guests 13 and up.  Children under 12 are allowed to attend at no charge with their parents.  While there are no accommodations in Valentine, Big Bend Brewing Co. and L&F Distributors are providing a courtesy shuttle to and from the event from designated stops in Van Horn, Fort Davis, Marfa and Alpine.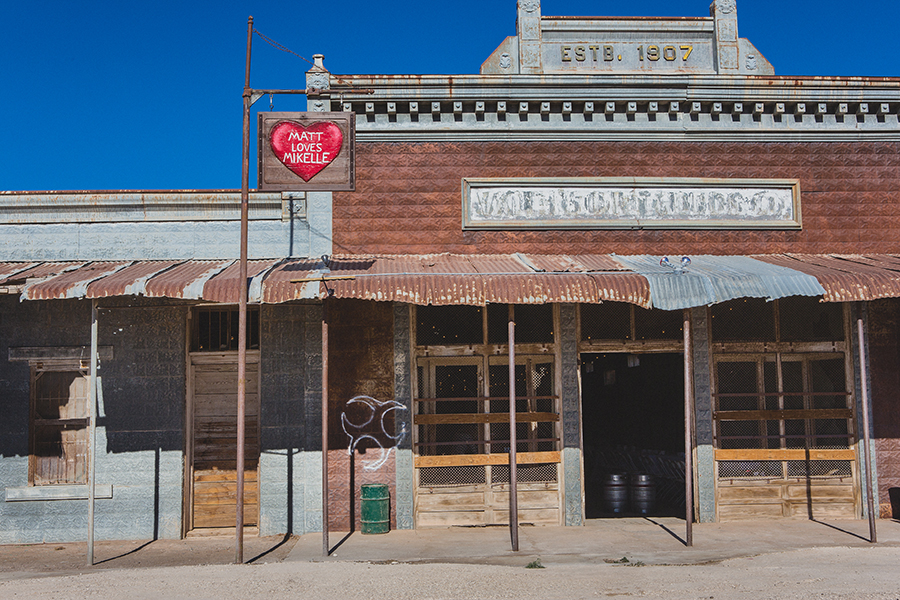 Photos: Jennifer Trammell