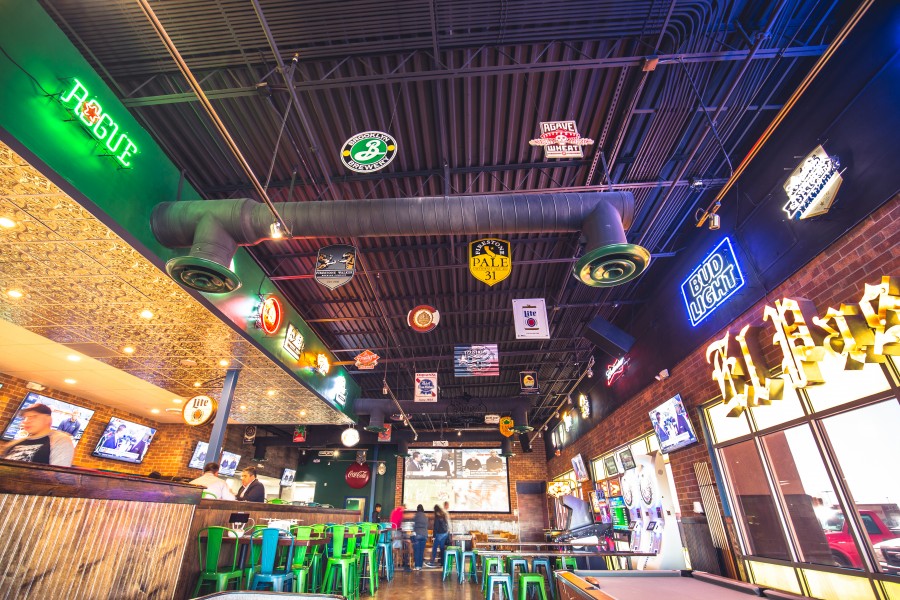 Text: Denise Nelson Prieto | Photos: Union Draft House
The Sun City's love of hops shows no signs of slowing down. To honor the growing number of craft beer devotees, the Union Draft House, located at 12040 Tierra Este, opened its doors early this year.
The full-service bar spouts an impressive 100 taps and serves a healthy mix of some of the country's leading micro-brews. Seeing the lack of craft beer establishments on the east side, operating partner Max Olivas and owner John Geske decided to fill that void.
"John and I realized craft beer was in high demand on the east side, but it lacked a draft house," said Olivas.
While the Union Draft House's focus is on craft beer, management did not want to alienate anybody. They decided to have some mass-produced offerings on draft as well.
"We wanted to create a place for people to co-mingle," Olivas said. "People who just want to drink Bud can hang out with those who just want to drink craft beer."
There are some offerings that may appeal to the palate of novice craft beer drinkers, the craft curious and those who are still on the fence.
While Olivas and company are not in the business of proselytizing and creating craft beer converts, the bar does have some great brews on tap to help anyone who's ready to make the transition or broaden their beverage horizons. He often recommends a beer like Houston-based Karbach Brewing's Kolsch style Love Street as a great introductory beer.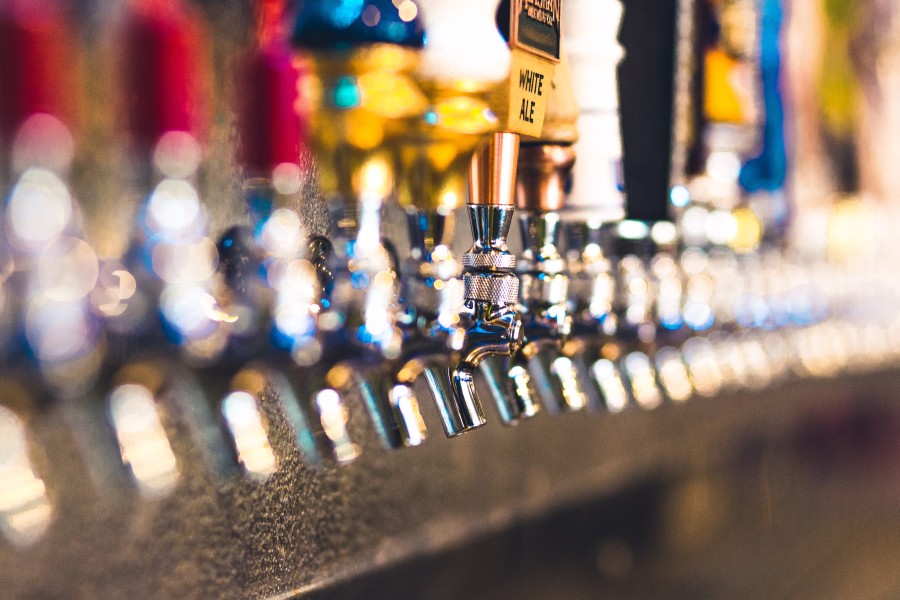 The bar has a rotating series of beers, including seasonals. Olivas said this allows them to have some "wiggle room" to try out any new beers on the market.
Bar manager Javi Garay, formerly of the Hoppy Monk, helps educate Union Draft House staff on the bar's different craft beer flavor profiles, styles and other key information.
Adding some local color to the bar's diverse beer menu, Ode Brewing has 4 taps at the Draft House. According to Olivas, now that local distributor Ben E. Keith has picked up Deadbeach Brewery, the establishment may be able to put some of their beers on tap as well.
An impressive food menu compliments the beverage offerings: brick oven pizzas, burgers, wings and oysters are some of the staples, along with desserts, salads and sides. The 5000 square foot bar also has a pet-friendly outdoor patio, and DJ every weekend.