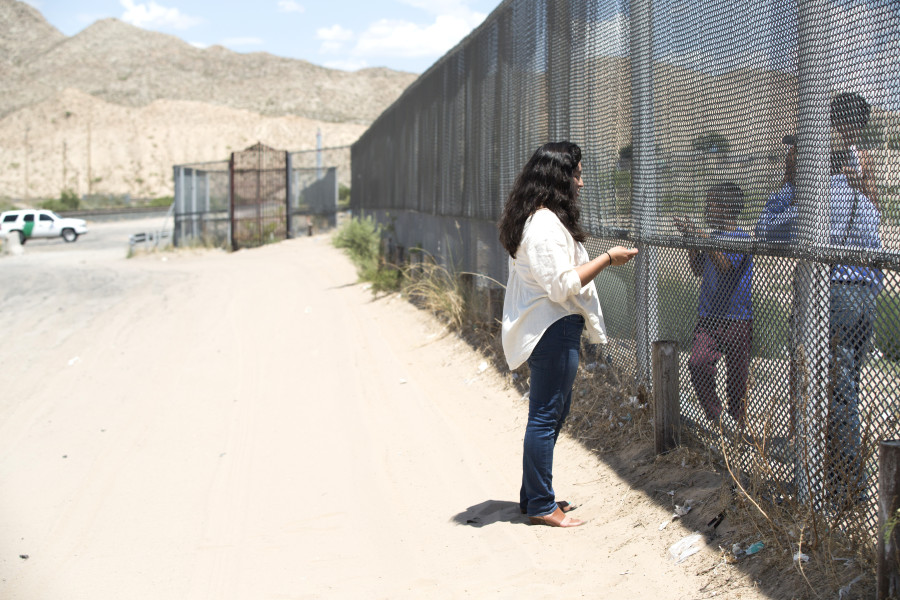 "I am one out of many"— Those are the very poignant words spoken by Jesús Marin, AKA Beto, in the documentary Undocumented Freedom. Beto is indeed one of many, as he is among the more than 11 million undocumented immigrants currently living in the United States.
Twenty-seven-year-old Beto is the subject of the documentary series Undocumented Freedom, an intimate look at the life of a person who has been "living in the shadows" of illegal immigration for more than a decade. Shortly after Beto was born, he and his mother absconded to the U. S. illegally to escape human trafficking. Beto was an outstanding student through elementary and middle school. He fell on hard times when he was 19 and was deported back to Mexico for a drug offense. Determined to be with his family, Beto journeyed across the desert and entered the country again. Episode One of the series premiered in February.
Filmmaker Laura Bustillos met Beto in Phoenix 2 years ago in the midst of her own immigration struggle. The 26-year-old was born in Juárez, and  her family and she were forced to flee to El Paso a couple years after her birth in the face of escalating violence in our beleaguered sister city.
"All my life I've kind of had to deal with visas, and I never really had a very stable legal status," Bustillos said.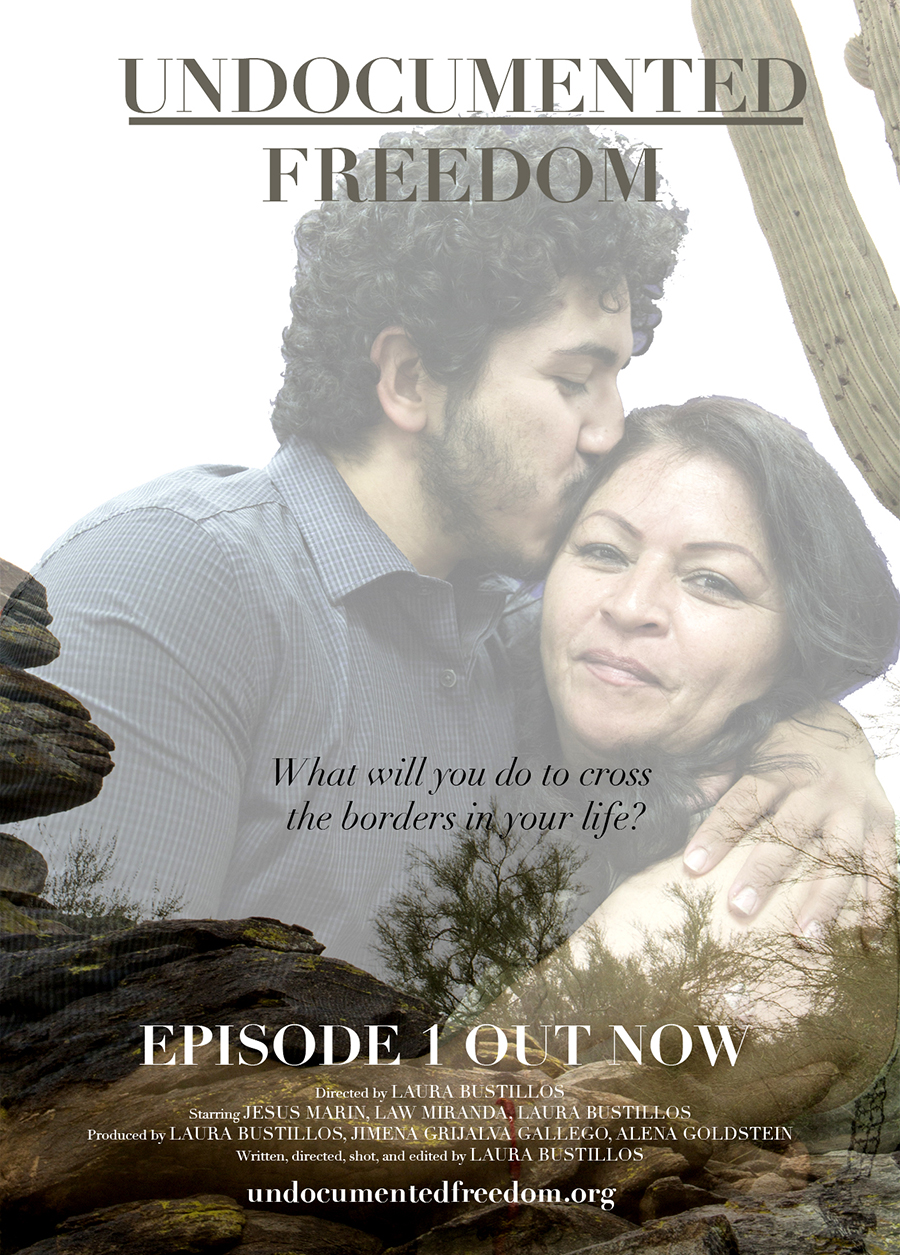 A few years ago, Bustillos had her own brush with the law, which jeopardized her immigration status and effectively froze her case for 2 years. With her residency hanging in the balance, she was not allowed to leave El Paso, and this proved to be a painful consequence for her.
"I went through this experience in 2013 where I had an encounter with the law, and that just put a red flag on my [immigration] case. For 2 years my legal status was on hold and I couldn't travel. [That experience] made me realize what a privilege it is to be able to go from El Paso to Juárez. At least before, I had the ability to cross back and forth between my 2 countries."
She eventually received her permanent residency card.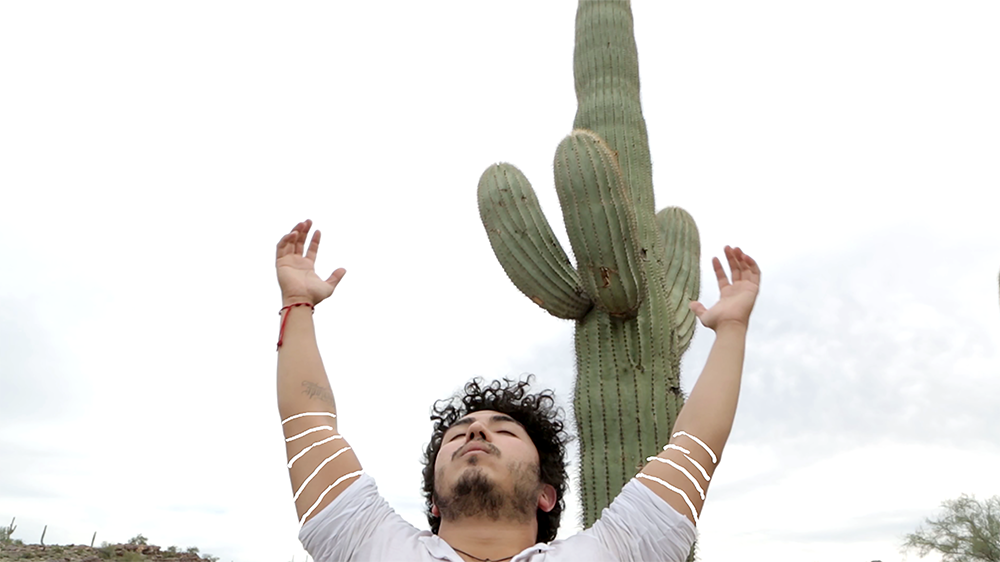 Bustillos made her way to Phoenix at the urging of her parents, who had attended a series of leadership workshops and felt they would help alleviate some of the depression and negativity encroaching on Bustillos due to her immigration troubles.
It was there she met Beto who was volunteering at the workshops.
"We really connected, and developed a friendship," Bustillos said. "I opened up about what was going on, and he did same. I found out his situation was way more complicated than my case, but this friendship was meant to be."
For 2 years my legal status was on hold and I couldn't travel. [That experience] made me realize what a privilege it is to be able to go from El Paso to Juárez.
Bustillos soon discovered that Beto had never really tasted true freedom. Although he was able to attend school and accomplish other milestones, he always had to remain vigilant that he did not give away his secret. As a result, he always felt like an outcast.
A fortuitous turn of events happened recently when Bustillos received an unexpected phone call from an attorney telling her she'd seen her film Border Mass.
"We were very fortunate while we were doing the project," she said. "An attorney reached out, she said 'I watched your film Border Mass and it touched my soul, and I want to collaborate with you.' She didn't even know that we were working on Undocumented Freedom; we're working with her and she's giving us great legal advice to help Beto's case."

One such piece of advice is her recommendation that Beto continue his education. In an effort to not give away too much of the second episode, Bustillos does not divulge much information of Beto's progress, only sharing viewers will be "amazed" at his resilience and determination.
Viewers get a taste of that determination in the first episode.
"Beto's  really brave. Imagine the energy it takes for him to get up and do stuff every day, especially in Phoenix, Arizona," Bustillos said.
She makes a good point. Phoenix is situated within Maricopa County, the home of one of our country's most infamous sheriffs, Joe Arpaio. The self-proclaimed "America's toughest sheriff" has been in office since 1993, imposing his draconian rules on the people of Arizona. He is notoriously hard on criminals and even harder on undocumented immigrants. To add fuel to Arpaio's already raging fire, Arizona legalized racial profiling in 2010 by granting police the authority to arrest immigrants who are unable to show documents allowing them to be in the country.
For someone like Beto, this reality is a nightmare and he alludes to this in the film:
"Those flashing lights mean game over."
Every single person has the power to transform their reality, even though it may a little harder for others.
Ultimately the goal Bustillos is trying to achieve by making Undocumented Freedom is to inform us of the very real, painful struggles people face every day, including our neighbors, co-workers and friends. She urges us to open our hearts and see these people as exactly that—people.
"I take a human approach to this person [Beto] because so many people don't understand that undocumented immigrants or refugees are human beings," she said. "At the end of the film I'm not looking for a 'take action' or 'call your senator' response. I want more of an 'open your heart' response."
Episode one of Undocumented Freedom has already been screened at various locations in El Paso, Juárez and Arizona.  Currently Bustillos is coordinating venues to show the film at throughout the summer.
For more information check out: www.undocumentedfreedom.org.
Text: Denise Nelson Prieto | Photos: Laura Bustillos