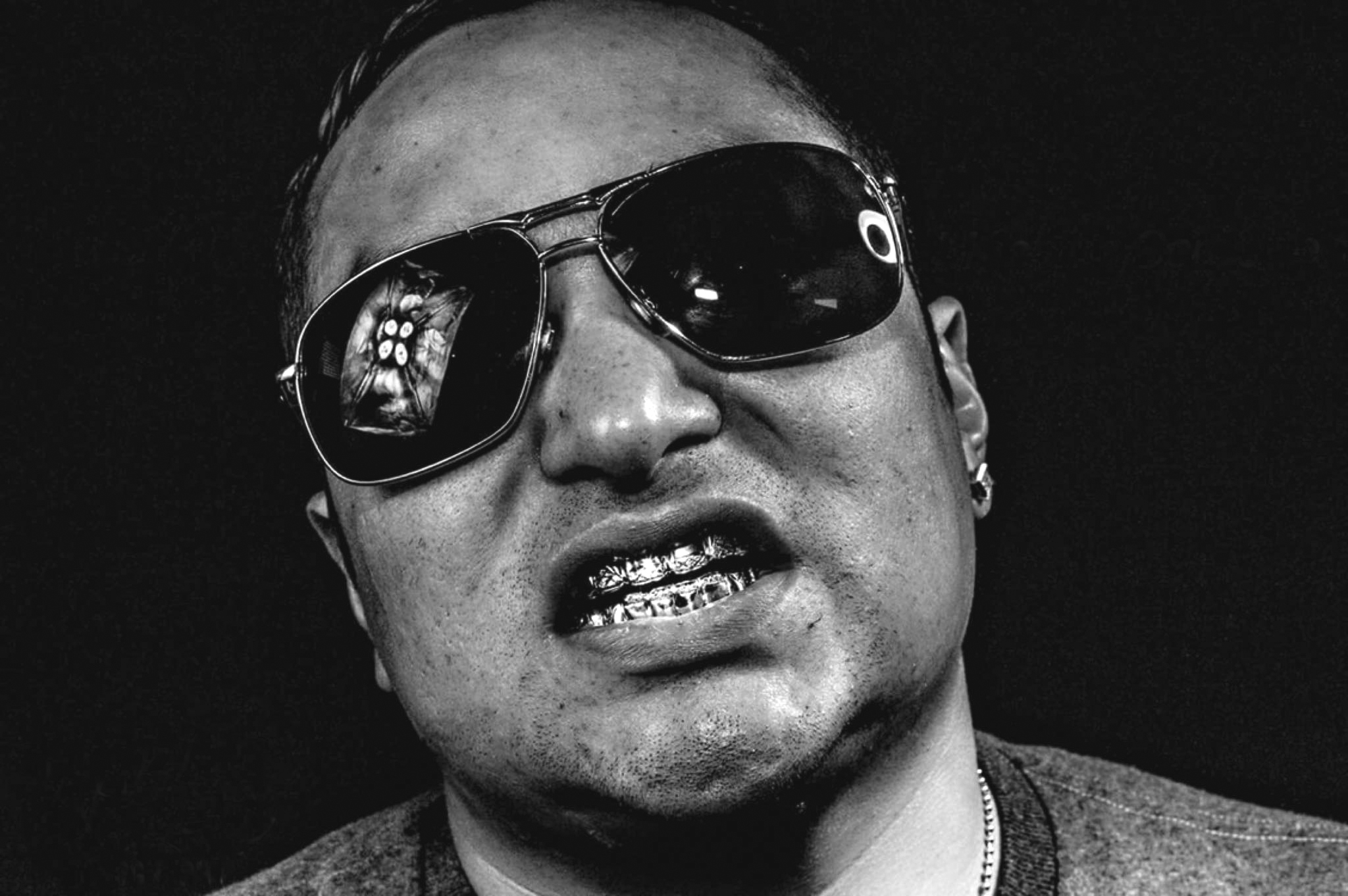 Text: Denise Nelson Prieto
Perhaps you've heard the single "Sumthin Precious" on the Maestro Scrooge mixtape circulating throughout El Paso. It's an ode to Texas car culture, with the underpinnings of an authentic, lived experience.
Maestro Scrooge spits the truth and identifies his style of rap as "truth music." His definition of this style is simply that—truth; something he experienced and co-opted into art.
This seems a refreshing departure from much of the offerings of mainstream hip-hop which is replete with tributes to the trappings of extravagant lives.
Although Scrooge has been rapping for about 7 years, he acknowledged it was a fate that beckoned him early on.
"It's what God put in my heart at a young age," he said. "It's my calling, my destiny."
He's been signed to local independent label, Griffin Records, and is currently doing work on his debut LP.
Griffin Records, along with a fully functional recording studio, is owned by Sam Griffin. It is housed behind another of Griffin's enterprises, 3-5-Six Custom Gold Grillz & Barbershop.
The working relationship between the pair formed 3 years ago.
"He would come in and say, 'Listen to my music.' So I finally played it one time," Griffin recalled. "It wasn't a good recording so I said, 'Spit something out right here' and he did, and I was like, 'Oh my God.' He was really amazing."
Griffin recognized not only the authentic talent of Scrooge, but his commitment, loyalty and perseverance as the determining factors in forging their partnership.
Scrooge, who is originally from Houston, said he represents Texas lifestyle and culture. However, he has much love for the border region too.
"I love this city, this home," he said. "I got love for all the people—north, south, east, west."
He also has "love for the raza" and raps in Spanish as well.
For Scrooge, the moniker he chose partially represents his heritage.
"In the Hispanic culture, it's [Maestro] a form of respect when you're addressing an older individual," he said. "[It's] like O.G., like veteran."
Griffin said although currently he's working mainly with Scrooge, he plans on expanding his team of artists. The common theme will continue to be "truth" music.
"If you spit it, it's because you lived it," he said. "[We're] not trying to talk about jewelry or fancy cars if we don't got it."
The pair plans to continue to forge a path for independent artists in the area, and keeping it real on all levels.
Griffin Records is located at 5631 Dyer St.