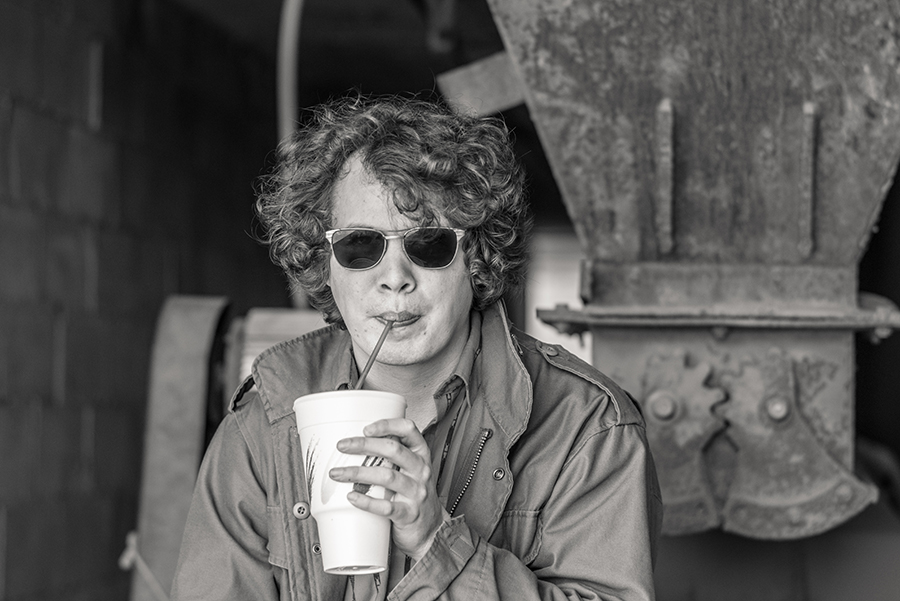 It's Trevor Sensor's voice you'll notice first. The twenty-three year old's debut album, Andy Warhol's Dream, is part of a literate folk lineage that runs from Woody Guthrie and Bob Dylan through Tom Waits and onto the likes of Bon Iver, Bright Eyes, and Sufjan Stevens. It stretches into the pioneers of jazz – Louis Armstrong and Dizzy Gillespie are cited as influences too. It's an unflinching, honest album with a timeless quality, transcendent in its exploration of self and sonically a collision between the classic and the forward-thinking.
Sensor was born and raised Sterling, Illinois, a city (in name only) that was founded when one Hezekiah Brink built the first log cabin there in 1834. Situated a hundred long miles west of Chicago and two hundred miles east of Des Moines, today it has a population of fifteen thousand and is formerly known as 'The Hardware Capital of the World'. Formerly. Retail and consumption is its main business now, and it is world of Wal-marts and car parks, pizza joints and banks. Surrounding it on all sides is mile upon mile of flat farmland that is typical of the Midwest town. With its still-functioning drive-in (est. 1950) and conservative leanings, Sterling is a post-industrial place as American as the proverbial apple pie.
Sterling birthed Trevor Sensor. It shaped him too. For an artist whose work is intensely autobiographical, this matters. As a child he played several instruments including the euphonium, was on the very fringes of the small local hardcore punk scene, was to be found with "the crowd starting bonfires in backyards and getting high," went through a fleeting phase of emulating Cobain/Corgan in various school bands – almost a prerequisite musical rites de passage for a guitarist today – before becoming disillusioned with the lack of ambition in his band mates. Instead he ditched music for a life of academia at university in Pella, Iowa, where he stockpiled over seventy songs and eventually made his way back into performing. So now we finally have Sensor's debut for you to delve into  Andy Warhol's Dream.
Trevor will be playing The Lowbrow Palace on 
Saturday October 14th

.