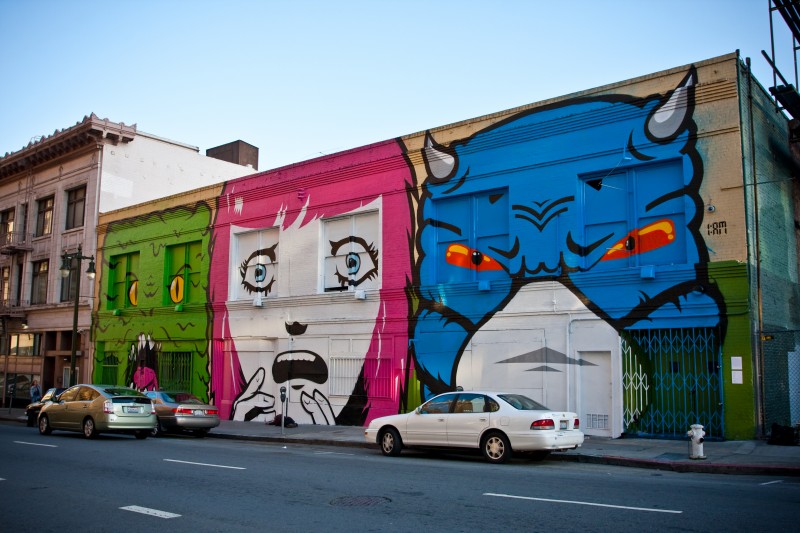 It's not easy growing up in a military family; that kind of lifestyle exposes you to change as you constantly move from base to base and city to city. Local contemporary visual artist and designer Mitsu Overstreet's adolescence is filled with these memories.
Born in Okinawa, Japan and raised in Northern California and El Paso, TX, Mitsu was exposed to a variety of cultures that helped shape his perception on life and art. He kept an open mind; his creativity was nurtured and positively reinforced during his time in school. These experiences allowed him to bloom and transcend artistic lines, boundaries and cultures.
How did you first become involved in creating art?
I always had an interest in drawing. All through grade school I was the kid drawing things for all of the other kids , and eventually teachers as well. In high school I met other artists and a great teacher, Eva Kutscheid. She gave me creative experiences which led to building confidence in myself to take on the direction of art school. It really changed my life.
How did you first become involved in street art, mural art and graphic design? Are there any other forms of art that you create?
My family was stationed in Hawaii and I was attending middle school there. Graffiti art was getting popular there and the school commissioned an aerosol artist to install a mural there. I was completely blown away by it. I began to meet other kids interested in drawing art and we'd bring black books to school and draw.
Who were some of the artists you admired during that time? Why?
As a kid I didn't really know of many famous artists, but I was really influenced by animations and sci-fi movies. I remember being inspired by Star Wars, Spiderman, Godzilla, Gatchaman and Robotech. Later in my years, I became influenced by skateboard art, punk rock imagery and album art, as well as graffiti. That drove me to look to graphic design, illustration and murals.
In art school I was exposed to lots of artistic influences through my art history classes and was inspired by art movements like Dadaism, Impressionism, Surrealism and design movements like Art Deco, Art Noveau—it's always growing and developing. I'm really into Japanese art right now. It's really interesting how these movements and styles spread throughout the world.
Tell me a little about the art you create? What influences it? What inspires you?
Primarily, I consider myself a graphic designer and public artist, but I've been exploring more fine art approaches and I've been more reclusive about my personal creative works. It's been more about research for me now; I really want to tap into what really drives my energy. I look back on the ideas presented in the recent public works and I'm seeing a deeper connection with myself and where my creativity may come from. I do know that at the heart of it, is nature and my connection to it: it's this beautiful desert we live in. There is so much beauty in how we live and manipulate it, whether we do it consciously or not. I'm really interested in how its energy affects how I create things on a subconscious level and the play between our world and it. I also am connecting to buddhism with my work. I grew up in a buddhist family and recently I've been making connections to my art that really give meaning to that part of my life.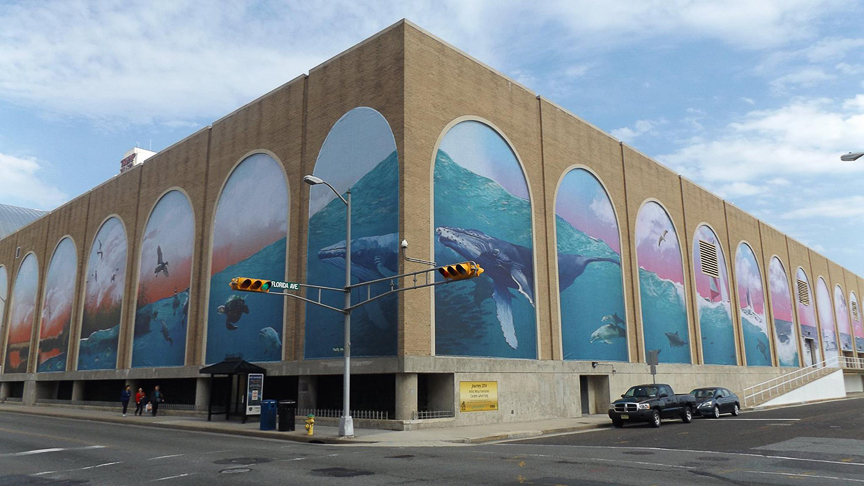 When did you realize you were good at it? When did you start taking it seriously?
I think being good at something is just a result of really loving to do it. I've always received validation in art through social interaction with it. School primarily was the area where I gained the most confidence and things life events such as entrance into art school, support from other artists and winning commissions have pushed my understanding of what I do to the next level.
How or what has been your contribution to the art scene? What are you most proud of?
Right now, my public art has been the most important work to me. I think that the scale and what they do as art have really changed who I am as an artist. After completing 3 large projects and how they came together, I can now see my work and what I do differently. They have a deeper meaning to me and hopefully can guide my next works to a place that validate this new perspective.
What are some of the major projects you have led or been a part of?
The most recent and the largest art installation I've ever designed is in Atlantic City, New Jersey, which was unveiled on April 22, 2014 (Earth Day)—700 ft wide x 35 ft tall and entitled Journey. It is located on Boardwalk Hall along the world famous boardwalk. It's a printed mural created digitally and installed with weatherproof vinyl mesh and aluminum panels. This was a really meaningful project to me that celebrated life. The subject matter is about the nature surrounding Atlantic City. Its concept was to help diversify the image of Atlantic City and to create the idea that there is more to the city than just the casinos. It also helped take a space that was mostly considered dilapidated and placeless, and change it to a focal point along the boardwalk experience. The building is a staging area for Boardwalk Hall, a historic convention center that hosts things like the Miss America Pageant. It was a project that finalized a series of installations for a transformative public art exhibition entitled ARTLANTIC, and I'm honored to be apart of.
In July of 2013, a terrazzo floor design I was commissioned to do for the El Paso International Airport was inaugurated. This project was designed for the 10,000 sq. ft baggage claim area and is the largest permanent installation I've designed. It's designed to take the opportunity of using the waiting time the community has while their baggage is being delivered from their flight. It's a collaborative project that utilizes captured quotes from people all over the region who used the airport. They were collected digitally on a website via mobile devices and curated to be engraved on to metal disk plaques embedded in the floor. Placed along a stylized image of the Rio Grande River, people experiencing the project could walk along the space and read all the quotes that described what people loved about the area and their favorite memories.
Are there any projects you are currently working on?
There is a new wing being built at the El Paso International Airport where I've been asked to design another terrazzo floor. I'm really grateful and excited to be brought back and be apart of it. This particular installation will be based on what was done in the baggage claim area, but this time I'll be collaborating with 2 award winning poets from El Paso—Bobby Byrd and Sasha Pimentel—whom each wrote poetry that will be embedded into the floor design. There is another beautiful hanging installation done by another public art team out of Houston that will share the space with the floor. I believe that the project will be open to the public in early 2016.
mitsuoverstreet.com
Text: Alex Durán | Photos: Courtesy of Mitsu Overstreet, Christ Chavez, and Jonathan Percy