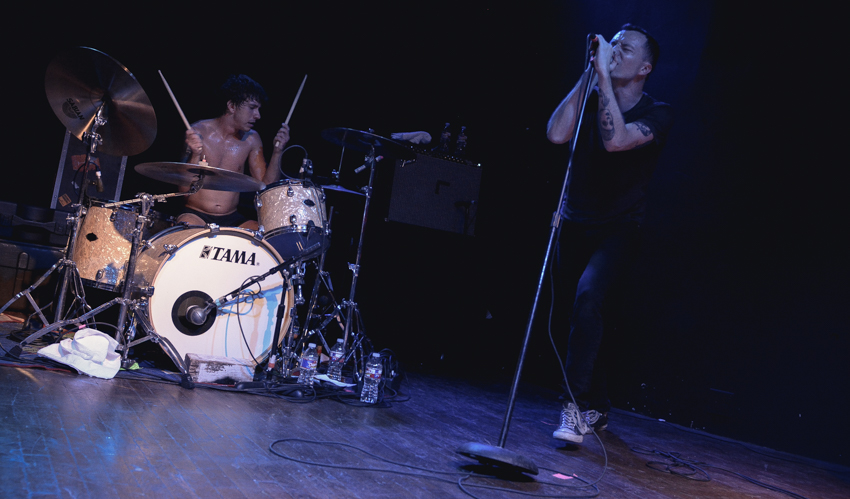 Photos + text: Saúl Torres
With a fourth album on it's way, Touché Amoré is touring this whole month along with Ceremony and Gouge Away, and after many years, they are playing El Paso again.
The band's new album, Stage Four, contains a double-point-of-view where Jeremy Bolm talks a little about his lifetime with his mother and of course the perspective from a post hardcore band. With this album, Touché Amoré begins a new era, a new mainstream label, Epitaph and, a maturity of sound; complex melodies, improved singing and screams, and a stronger meaning on their songwriting.
This mini tour brought together Touché Amoré, Ceremony and Gouge Away whose vocalist Christina came onstage while Touché Amoré was playing "Always Running, Never Looking Back" to help Jeremy with the last part of this song.
After four years since the last Touché Amoré's presentation here in El Paso, the crowd changed a lot; some old faces and a lot of new faces that all together created the perfect audience for this show, where a lot of old and new songs were performed by TA and Ceremony.