Trans-Siberian Orchestra is bringing their operatic winter-wonderland sound of arena-rock to Las Cruces, NM on December 2nd 2013 in their final performance of their critically acclaimed rock opera —"The Lost Christmas Eve"— after 15 years of touring with their world famous encore. You've heard that song before; it's their signature Heavy-Metal Christmas tune they are popularly known for that you'll hear on the radio around Christmas time (cue the air guitars).
For the past 15 years, TSO has seen a million faces and rocked them all with over 1,500 shows under their belt throughout the world. Their success is highly attributed to the talent and vision of TSO creator Paul O'Neill, blending storytelling with full on rock show— blazing guitar solos, Pink Floyd-style lights and effects with continuous pyrotechnics, combining sight and sound into a snowball of winter excitement and celebration; a mixing bowl of surprises that took them straight to arenas and theatres. TSO's fusion of elements have brought comparisons to The Who's own rock-opera of the 70's "Tommy" meets Pink Floyd's mind bending light shows, to the winter-y storytelling of Charles Dickens.
O'Neill himself started out in the rock biz in the 70's with his own prog-rock band Slowburn who managed to record an album, but was never released due to O'Neill just not being satisfied completely with the final recording. O'Neill carried on in the music industry working for the biggest arena-rock management company at the time, Contemporary Communications Corporation. He went on to manage and produce bands that include Scorpions, Joan Jett and AC/DC throughout his career, which also include being a writer, producer, director as well as a musician.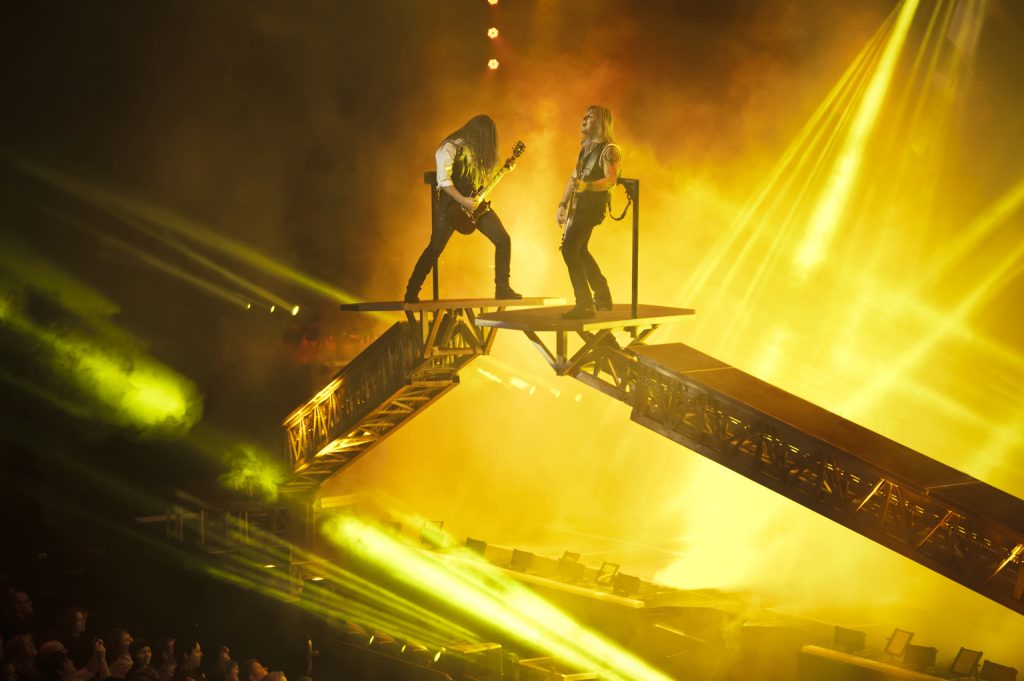 Let TSO take you on an adventure into the "Capra-esque" world creator O'Neill has brought to life in story about a rundown hotel, an old toy store, a blues bar, a Gothic Cathedral along with the slew of unique characters that exist in the story during Christmas Eve in New York City. Songs like their hit single "Wizards in Winter" and also "Christmas in Blue" is sure to make the crowd roar for these fan favorites." The Lost Christmas Eve" will be performed in its entirety for the last time.
Expect to also hear songs from last year's EP titled "Dreams of Fireflies (On a Christmas Night)" all the way back to their debut album, "Christmas Eve and Other Stories" and everything else in-between their catalogue of operatic-rock shredding that also fuses elements of classical, folk, R&B and theatrical styled music. Be ready to experience an overwhelming sensation of the senses; there won't be a dull moment from the beginning to the end of the show.
TSO's 2013 Winter Tour will begin on November 13th, playing over 100 shows in 67 cities across North America, presented by Hallmark Channel. This time around they stop in Las Cruces. Don't miss out on this Holiday Rock and Roll tradition.
http://www.trans-siberian.com/
TEXT: DANIEL SALAS