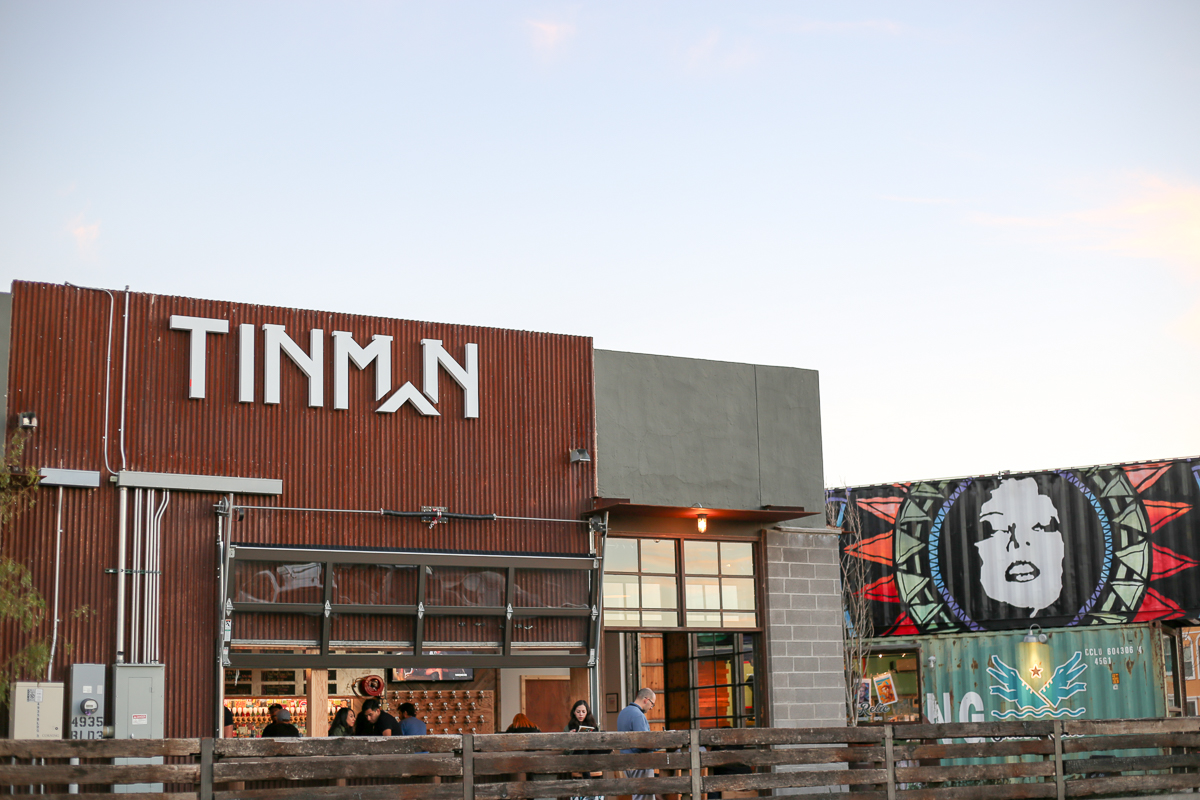 Text: Oscar Garza
The concept of growlers started in the late 1800s when bartenders would pour about 2 pints of beer into steel pails. Since customers didn't know how much they were getting, they would often complain and growl like dogs.
The culture of growlers has been around for a long time in other states but according to Kenji Shigematsu, co-owner of Tin Man, it was one that he was happy to see the city of El Paso embrace. "At the time, we were kind of scared, we were hoping that El Paso would embrace the concept of growlers, you know," Shigematsu said. "Take it home and celebrate with your friends."
Clearly El Pasoans were more than happy to embrace the concept of a growler filing station since they recently celebrated the one year anniversary for their east side location.
Known for their craft beer rotation and preference to include rare brews from all over Texas, as well as a stylish design featuring local artists, Tin Man's anniversary was met with more embrace from the community and hope for the future.
Speaking of expansion, Tin Man opened their second location at Time Montecillo to great success on December 16 last year. "We're all part of the same goal, and that is to bring more awareness about craft beer and growlers to the city itself," Shigematsu said. "To say, 'Hey El Paso has its own community that wants to support this.' There are also other options to the beer that you're accustomed to."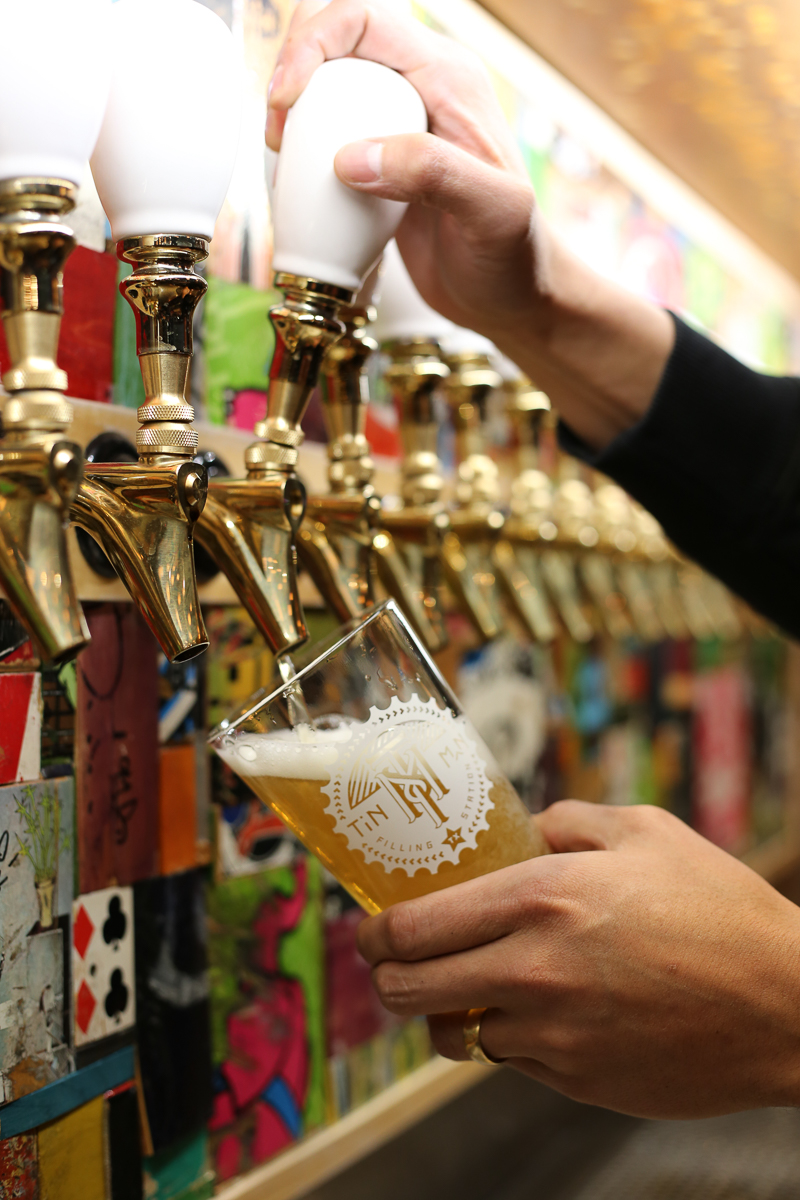 With their distinct art style that adorns both stores, guests can sit on seats that come from kegs adorned with local motifs like the Malolam devil and many more, Tin Man has become one of the premiere destinations to try local beers and experience the growler culture in the borderland.
"We're here for everybody, but at the same time we're educating people about craft beers," Shigematsu said. "On the east side, we have 29 beers to choose from and try to talk to people about them and sample them."
Since moving to the west side, Tin Man is happy to have so many places dedicated to craft beer as much as they do.
Moises Valdez, co-owner of Tin Man, said that already people are walking up to Tin Man to discover the visibility of the drafts. "That's what's kind of bringing people in: just get the word out and spread it," Valdez said. "I guess there is a lot more businesses around, there's definitely more options on this side of town."
Certainly the growth of businesses on the west side is one that Tin Man is aware of, but that doesn't mean that they view it as competition. "I like being surrounded by all these other places because it brings other people in to the area and just offers people a variety," Valdez said. "One of the things that we focus here is the quality of beer."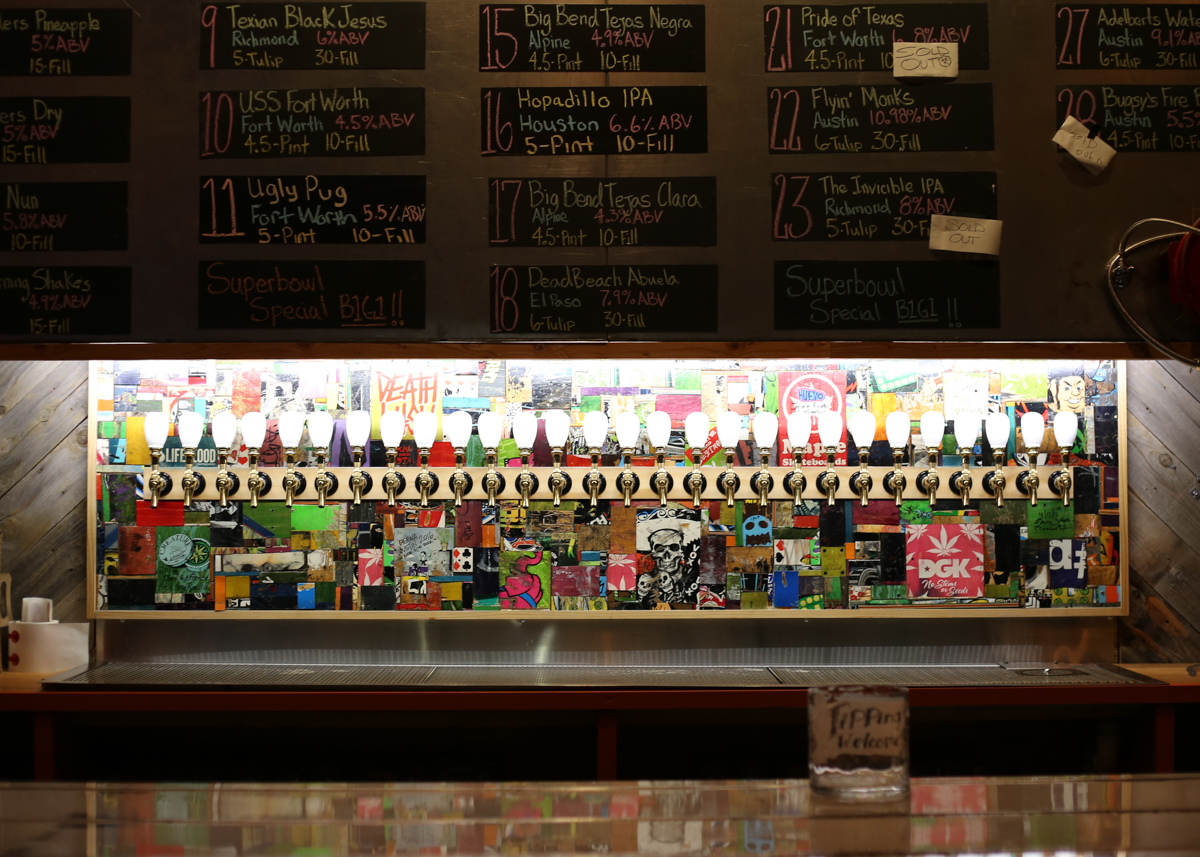 Since Tin Man only carries Texas beers, then they're limited to showcasing that specific type of beer, but luckily that means that they can focus on quality from a limited selection and offer the best for their guests.
"We want the beer to speak for itself," Valdez said. "People to order based on flavor, profile and whether they like it or not, instead of design or advertising."
According to Valdez, their 4 most popular beer styles that people choose at Tin Man are: ciders, hefeweizens, IPAs and Belgian styles.
While a third location is something that Valdez hopes for in the future, he said that the focus for them right now is the prosperity and success of the west side location. "Hopefully, but right now our focus is this one trying to get to where the east side location is. Over  there we have a regular clientele that's great and have turned into friends," Valdez said. "We're just trying to get the ball rolling over here."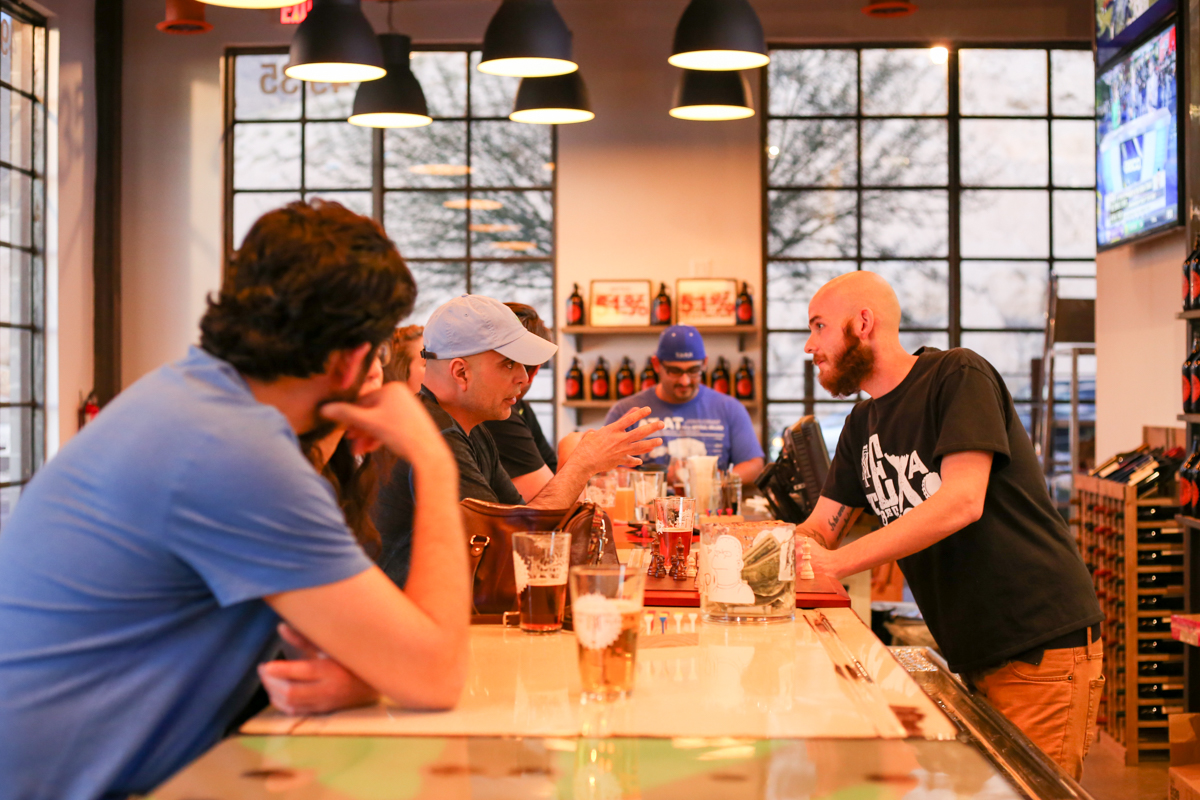 Both Valdez and Shigematsu think the last thing they want to do is open too many venues and forget about the important aspects of Tin Man which is all about the service. "The whole idea we opened this is cause of customer service, that's why we want people to come back again," Shigematsu said.
Valdez also wants people to enjoy and discover the new Tin Man location, which has been opened for a month now, and have it be a special place where it becomes more than a bar. "Tin Man is like a community place, it's not just a place to have a beer, but rather a place to make friends, to hang out," Valdez said. "We want to be able to push that and to have people say that they met their significant other here, or they met their best friend here. It's not just a bar."
For more information about Tin Man and all their specials that they offer, make sure to like them on Facebook at: https://www.facebook.com/tinmanep/