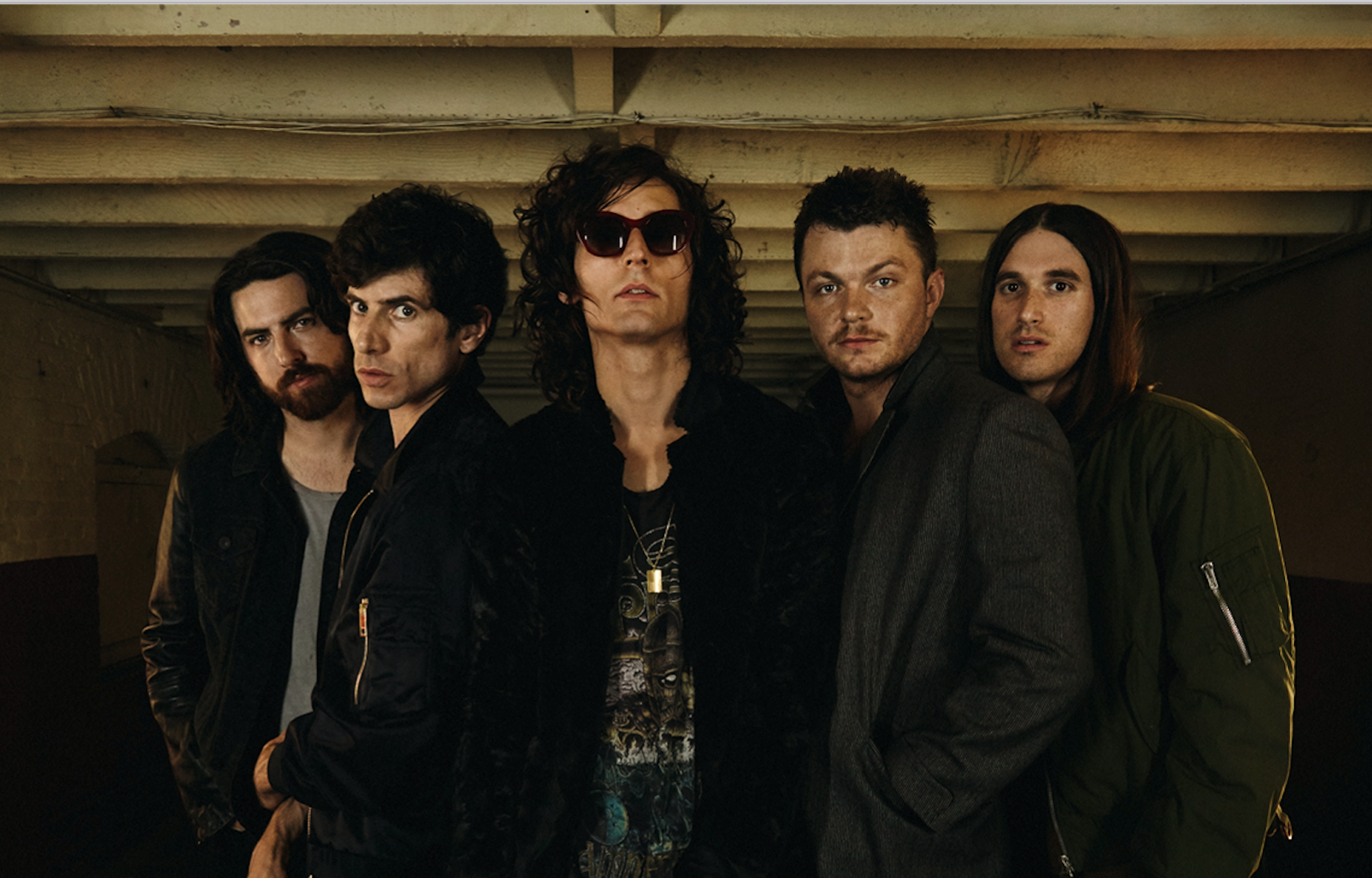 Text: John R.P. Del Rosario
When The Strokes broke out in 2001, they perfected a new iteration of a standard in rock music: the dual-guitar attack. Their 2 guitarists were approaching each song at different rhythmic angles. This time around, it was inspired by Television for a generation of kids who only heard stories of CBGB's and would eventually witness its demise a few years later.
One half of that equation of The Strokes, Nick Valensi, has taken that proven approach and has parlayed it into his new side project, CRX—playing The Lowbrow Palace on December 14.
The band which also features keyboardist Richie James Follin, drummer Ralph Alexander, bassist Jon Safley and guitarist Darian Zahedi, released their debut album New Skin late October with Queens of the Stone Age guitarist Josh Homme as producer.
The album sounds like a version of The Strokes if they were influenced equally by The Cars and muscle cars. Think First Impressions of Earth-era Strokes if their sound didn't grow outward like a nighttime city scape, but head-on down the highway at a Deep Purple velocity.
The lead single "Ways to Fake It," is pure Cars power-pop bliss. "On Edge" is a watered down punk burner which features a guitar solo that sounds like it was written for the violin. "Unnatural" has an opening riff that sounds like a near direct rip off of The Strokes' "Juicebox" with the rhythm guitar ripping off Michael Jackson's "Beat It." "One Track Mind" sounds like the most derivative of Valensi's old band, with a dry hook like "You don't even know if you want it" that reminds fans of Julian Casablancas' writing style.
Overall, CRX is definitely a spiritual cousin of The Strokes. Valensi's guitar style defines both, but gives the edge to the band to which he's front man.