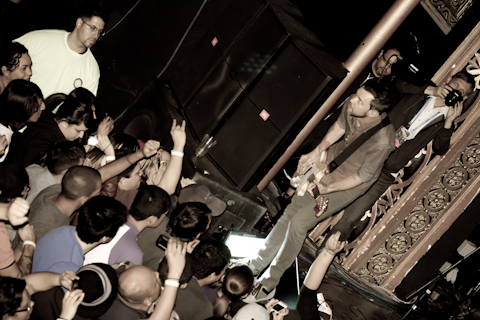 Text: Denise Nelson Prieto | Photo: Hector Riveroll
Homespun alt-rock band Sparta returns to the stage Saturday, December 16 after a nearly four-year hiatus. The band recently dropped the single "Graveyard Luck," along with the announcement of the benefit show at Tricky Falls.
Donations from the show will go to the El Paso Community Foundation, of which Jim Ward, one of Sparta's progenitors, is a member.
He issued the following statement on a press release:
"I'm excited to continue working with the El Paso Community Foundation to use live music, which I love dearly, to raise money for our community. Our hope is to continue developing a program that balances music and charity to benefit multiple areas of need in the El Paso/Juarez area."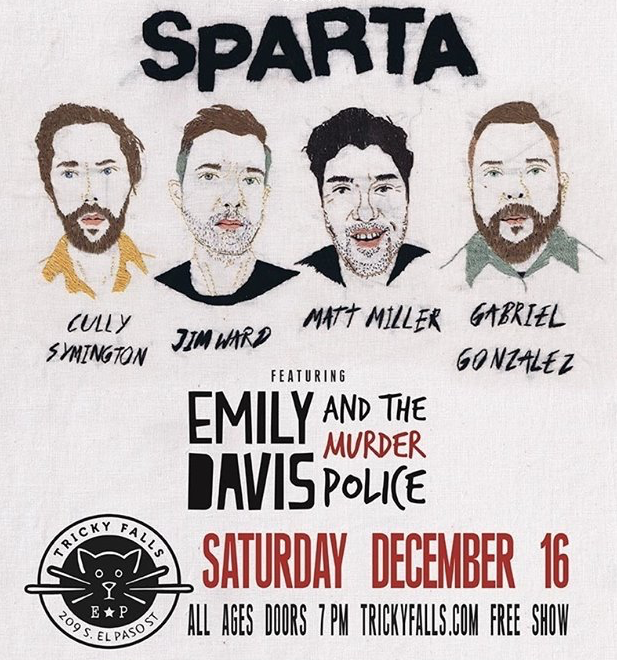 Ward, along with former Sparta drummer Tony Hajjar and guitarist Paul Hinojos, formed Sparta in 2001 after their previous band At the Drive-In split into 2 groups.
The band released 3 albums between 2002 and 2006 (Wiretap Scars, Porcelain and Threes), which garnered critical acclaim and cemented a core group of fans.
Sparta went on hiatus in 2008 and Ward formed alt-country band Sleepercar.
The current Sparta lineup is Ward on vocals/guitar, Gabriel Gonzalez on guitar, Matt Miller on bass and drummer Cully Symington.
You can stream the single "Graveyard Luck" here: