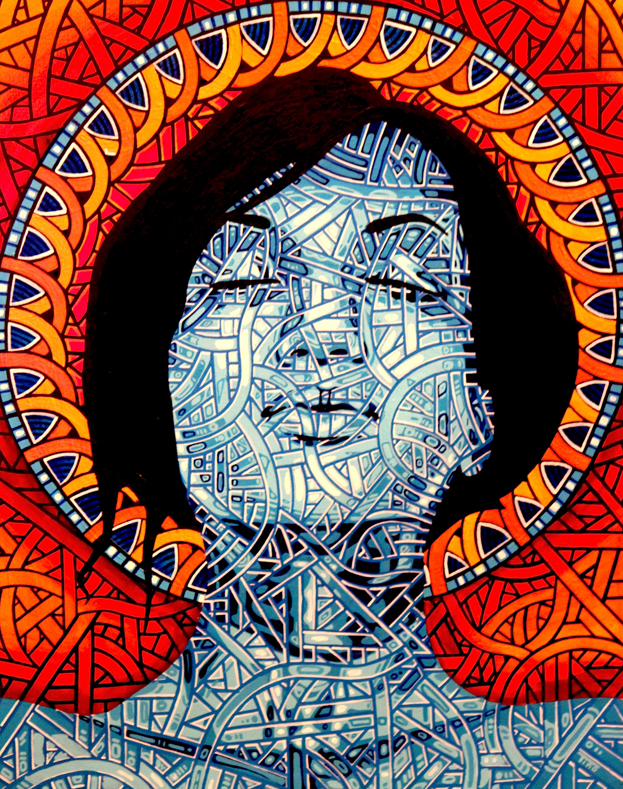 Every couple of weeks, El Paso makes a blip on the national news radar, whether it's Segundo Barrio being featured on Texas-centric documentary 'One Square Mile: Texas' or local artist Tino Ortega's mural on Texas Street being featured in 'NY Arts Magazine'—we're making visible waves. Amid the chatter and praise for our revitalization efforts in Downtown El Paso and the renewed vigor in public art projects spearheaded by the Museums and Cultural Affairs Department, la cultura de arte has always been alive and well in El Chuco, specifically Segundo Barrio.
El Segundo Barrio is one of the most historic neighborhoods in the U.S. saturated in murals and public art projects. For a long time, the zip code for Segundo (79901) was the 2nd poorest zip code in the nation. It's inevitable—the neighborhood served as an Ellis Island of the Southwest, the bridge from Mexico is only a few blocks away. The promise of freedom and a better way of life enticed Mexican trade workers and farmers to settle their families here. The murals in the neighborhood depict this new Chicano or Mestizo way of life, the struggle to assimilate to the American way of life while keeping our Mexican heritage intact.
The connection between art and poverty isn't a coincidence. Art is a language of it's own, one that doesn't require a lofty education—all that's needed is an open heart, a vivid imagination and an effective medium to convey the visual messages in ones mind. El Paso is definitely a city that has had a lot on it's mind: although we're the 19th largest city in the United States, leaders in safety, water conservation and part of the largest bilingual workforce in the Western world, we want to be noticed for more than just statistics. We want people to experience our spirit and appreciate our history—to feel hundreds of years of culture reverberate in their bones and stir in their souls.
Juan Ornelas, local artist and marketing strategist, saw a lot of recent progress happening in the art scene. He began showing art at the LoftLight Studio in Downtown El Paso and took the initiative to organize other art shows. "I am just beyond appreciative that the city has gotten behind the art scene. We're a city that loves art and are willing to invest in it," Juan says. The city currently offers several art centric programs and events to the community, such as the weekly Downtown Arts and Farmers Market and the monthly Last Thursdays Art Walk.
In addition to community outreach and recurring events, the City of El Paso has invested over $4 million dollars worth of public art projects as a part of the Public Art Master Plan. This city-wide proliferation of art, coupled with other Quality of Life initiatives, has effectively changed the identity of our city: it humanizes our geographical location, eliminates blandness, reflects the ideals of our community and reveals what is most near and dear to our society. Above all, the best part of public art is that it's free.
For the average artist who isn't contracted by the city, finding the time to make art isn't easy. Despite Tino Ortega's artwork gracing the cover of the Arts Avenue Magazine and his colorful mural in Downtown El Paso achieving icon status, art doesn't pay the bills; it's a never ending conundrum. In order to continue creating art, an artist must somehow work in order to make the money needed to buy the materials to then create. By the time the work day is done and personal commitments are out of the way, precious little time is left to unwind and set the mind free to create a masterpiece.
Nonetheless, Ortega is influenced by the pursuit of individuality and credits the burgeoning success of the El Paso art scene to the modern marvels of social media, "I remember the last time the art scene tried to take off in El Paso in 2007 or 2008, most people didn't have the social media networks to pull everyone together. There were a lot of things happening in the art community but they eventually died out because no one knew what was going on. Now with social media, it's made the community stronger."
The framework for a more involved artistic community has been ingrained in the heart of our city. Now that the major pieces are in place and key organizations are on board, this public art movement will continue to serve as an impetus for community regeneration. Public art brings more than aesthetic appeal to a city: it also plays a fundamental role in creating a strong sense of cultural value. Without the human element, cities would simply be collections of identical boxes, but when art is included in public places and artists are invited to contribute their ideas, a chain reaction of creative energy takes form.
Creativity is without a doubt the key to a better El Paso.
epdowntownarts.com
elpasotexas.gov/mcad
TEXT: CRYSTI A. COUTURE