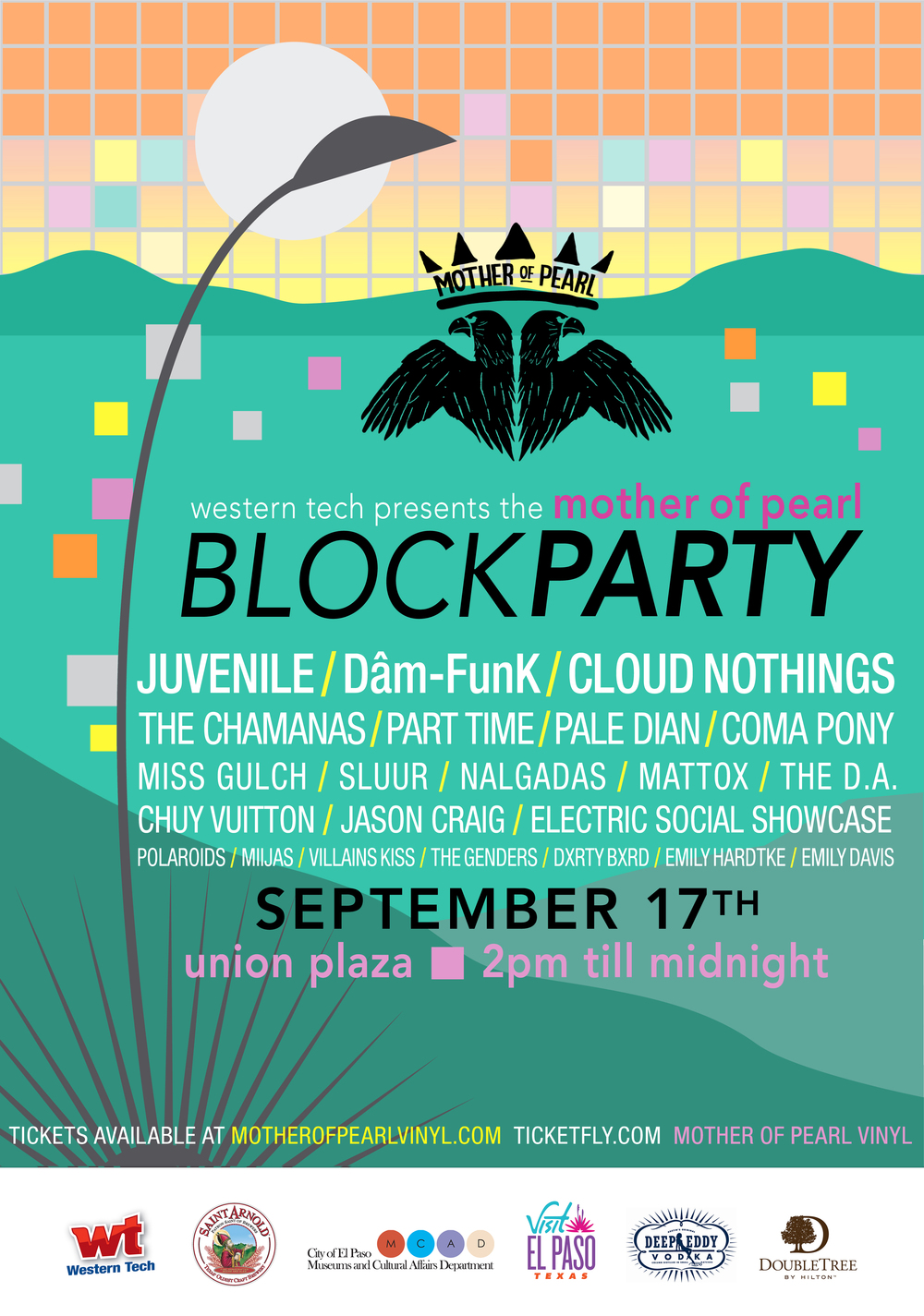 Photos: Héctor Riveroll
The Mother of Pearl Block Party is back for its second year Saturday September 17th, with a film festival leading into the event that week . If you missed it last year, you probably heard what an amazing time it was. This year's lineup includes Juvenile, Dam Funk, Cloud Nothings, Pale Dian and more. We sat down with Eddie Cepeda, co-founder and creative director of Mother of Pearl and talked about the block party and Mother of Pearl's expansion.
This is your second year doing the block party. Tell us, what is different?
We're bigger! We were so amazed last year when 10,000 people showed up throughout the day. It was a pretty punk-rock operation—a group of friends finding a way to make a festival happen. And our only marketing was through Instagram, really. So we instantly knew we were onto something, and others noticed. Right after the block party, we got phone calls about sponsorships and we created a partnership with Western Tech. So this year, we have a better budget and can provide better amenities and an even funner experience. Our VIP is going to be amazing.
I heard you moved to NYC, and part of it has to do with a MOP expansion. Care to tell us something about that?
My fiancé and I moved to NYC this summer, partly to expand Mother of Pearl. Though our brick and mortar presence in El Paso is through our record store, we have been acting as a lifestyle marketing agency almost since our inception. Our events in Austin during South By Southwest merge music and marketing activations. We are essentially cultural curators for companies who want to reach a millennial audience. Some of the brands we work for have asked us to help them on other markets, and NYC seemed like the perfect fit.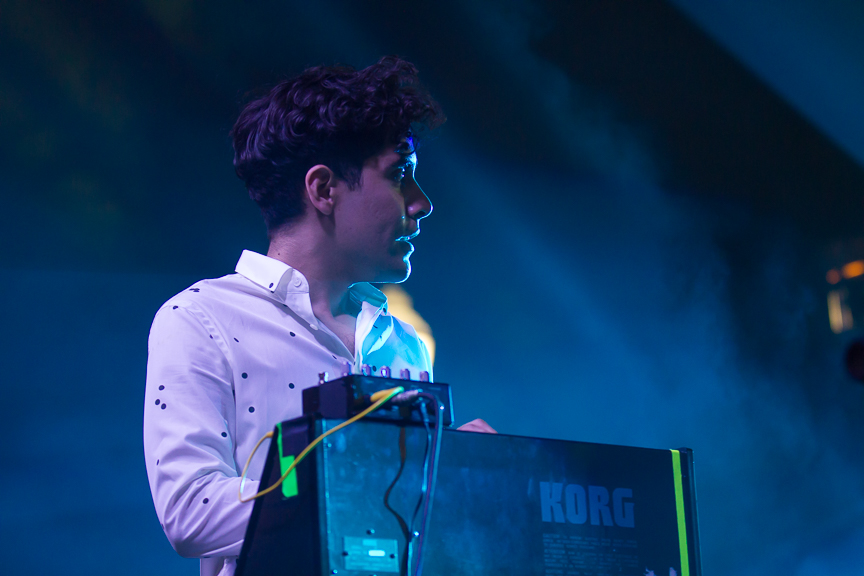 Back to the block party, you are adding a film festival. How did this come about?
We actually have a much bigger plan for the block party, which included a film festival and to a further extent, a week-long festival in downtown el paso in which all the bars, restaurants and venues participate, with a tech convention aspect as well. In a way, we'd like to usher in El Paso's own SXSW, but El Paso is such a unique place, that it would be it's own thing. We want to showcase this city to the world really. We really didn't think that we would have the resources to do the film fest for at least 2 more years, then Alamo Draft House approached us about working together, and this just fell in place.
Can you tell us a little more about the film fest?
A I said before, we always wanted to add a film festival, which for us meant locally submitted films. What Alamo really added to it was the fact that now we are able to bring big, national films as well. So from Sept 14-16, we will be hosting the music films and documentary portion of the fest at Alamo, and on September 17, at the actual block party in Union Plaza, we will have the local portion in which the winner will be awarded a prize of $5,000 for his or her next film.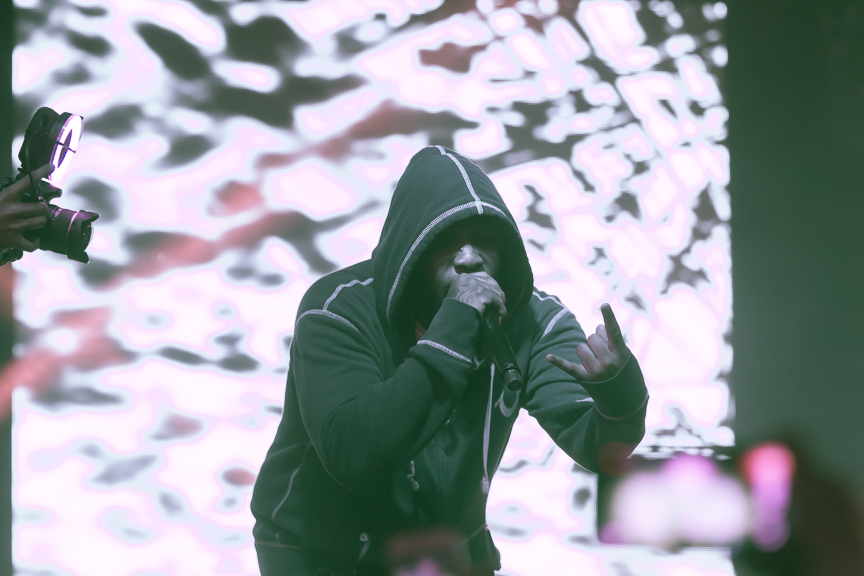 What is a "boutique festival" ?
Basically, we wanted to throw a big party that wasn't too big or too small. I have never done well in massive crowds, and we wanted to do something smaller, but with the feel of a big, well-produced event.
Last year, the festival was free, and this year you gave thousands of tickets away and are only charging $10 for general admission. How? 
That's what's amazing about working with Western Tech. They reached out to us the very Monday after the block party last year and told us they wanted in. It's because of them and our other sponsors like Saint Arnold, Deep Eddy and MCAD, that we can do this and keep it so inexpensive.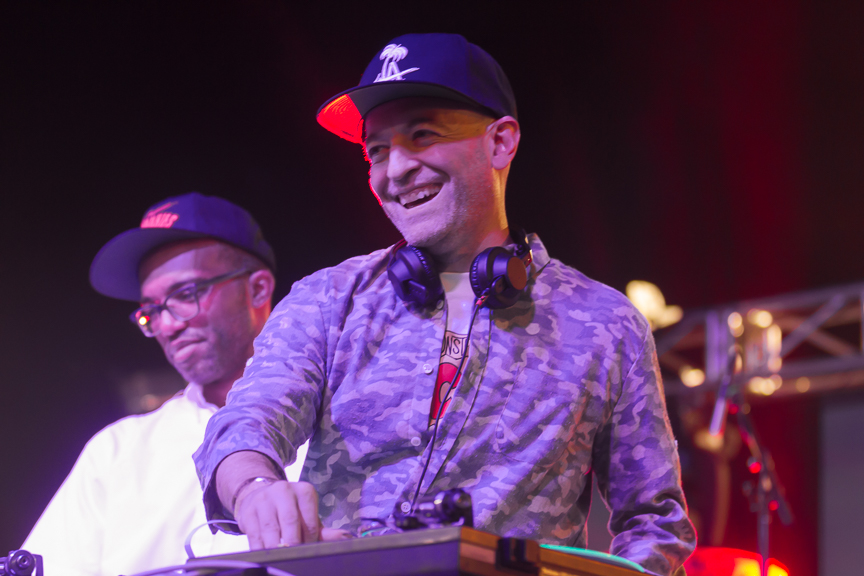 Back to the Mother of Pearl expansion..
It's been through traveling and doing events in various other cities that we've come to realize that Mother of Pearl is a brand with endless potential. We have writers, producers, content curators, bands and brands all wanting to work with us and help us grow, and we felt the time is here. The first step after the block party will be to finish the website overhaul. We'll be putting content out through our blog regularly, much of which will be based in NYC and Austin, in addition to El Paso. As far as the agency aspect of it goes, we'll be talking about some of the big activations we are doing in New York pretty soon, but for now, we're just going to focus on the block party.