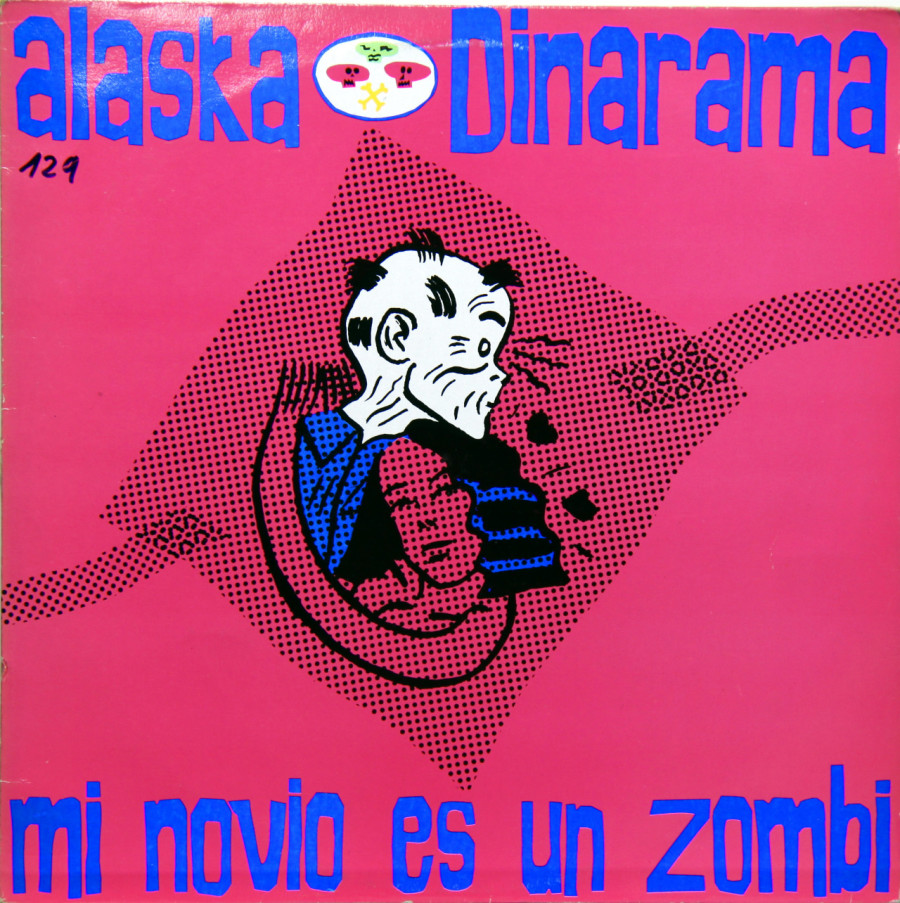 Alaska Y Dinarama

Mi novio es un Zombi

7" 1989
By 1989, Mexican born singer Alaska—also known as Olvido Gara—had already conquered the music scene in Spain, and was a pop star. She started her music career playing bass in her first band Kaka De Luxe, one of the first new-wave/punk bands in Spain, started in 1977 when she was just 14. Kaka along with Paralisis Permanete, Los Nikis and Los Zombies were leaders of the artistic post-Franco culture shift in Spain known as La Movida Madrileña where all hell broke loose and all the artistic mediums flourished—art, music and film. This was her first collaboration with fellow Kaka alumns Nacho Canut, and Carlos Berlanga.
After the band broke up, Alaska, Canut and Berlanga, along with Paralisis Permanente members Eduardo Benavente and Anna Curra, formed the super group Alaska Y Los Pegamoides. This project leaned more towards goth and post -punk, mixing dark synths and dance beats. Alaska never was shy about her adoration for Siouxsie  Sioux, coping her look on the album cover and on television. She became a pop icon early on by also appearing on an oddball television show called La Bola De Cristal, from 1984 to 1988, which was targeted to a young audience, included puppets and had satirical themes, celebrated the post-Franco regime transitional period of La Movida. She would dress like a goth-y witch and sings songs that had hints of anti capitalism and authority.
When the Pegamoides dissolved, Alaska joined Canut's and Berlanga's new project, and called it Alaska Y Dinarama.  Alaska Y Dinarama shied away further from their punk roots, but still kept the dark goth overtones. This project was more about the sounds coming from the dance clubs, and added pop for mass appeal.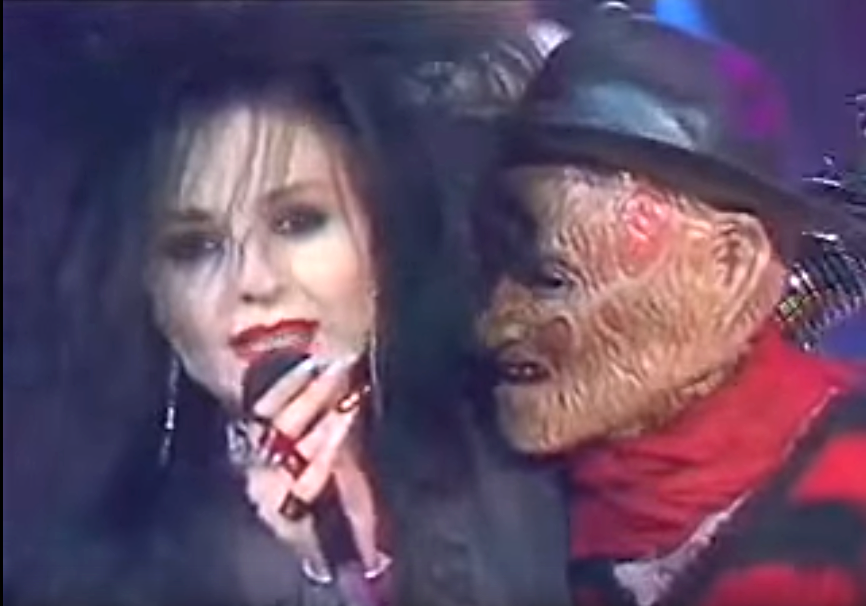 "Mi Novio es un Zombi" was the first single (same song on the flipside) from Alaska Y Dinarama's fifth and last album titled Fan Fatal. The song was originally written by Canut and his brother for their band, Los Vegetales.  Full on pop stars now, Alaska Y Dinarama's joyous song about lovers reuniting is a tongue in cheek story with a happy end—a zombie back from the grave to reclaim his love.
With electro beats and heavy synth strings, "Mi Novio es un Zombi" is a classic late night dance floor track. From the same cloth as other 80s club favorites from Pet Shop Boys, New Order and Depeche Mode, this track fits right in the middle of these electro wizards.
Alaska's mid-range vocal approach is like an 80s version of Nico, but nicer—sometimes reaching those higher notes, and dropping back down to a Jesus and Mary Chain-like drawl, but always sounding like a lady.
The evolution of Alaska reminds me of Blodie's; a punk push-start, into a super star pop icon status. Alaska continues to perform this song with her current and most successful band, Fangoria, along side long time collaborator Nacho Canut, always a crowd favorite. Alaska Y Dinarama's "Mi Novio es un Zombi" is able to turn a twisted tale of strange love into an optimistic swirl of joy.
Text: Daniel Salas