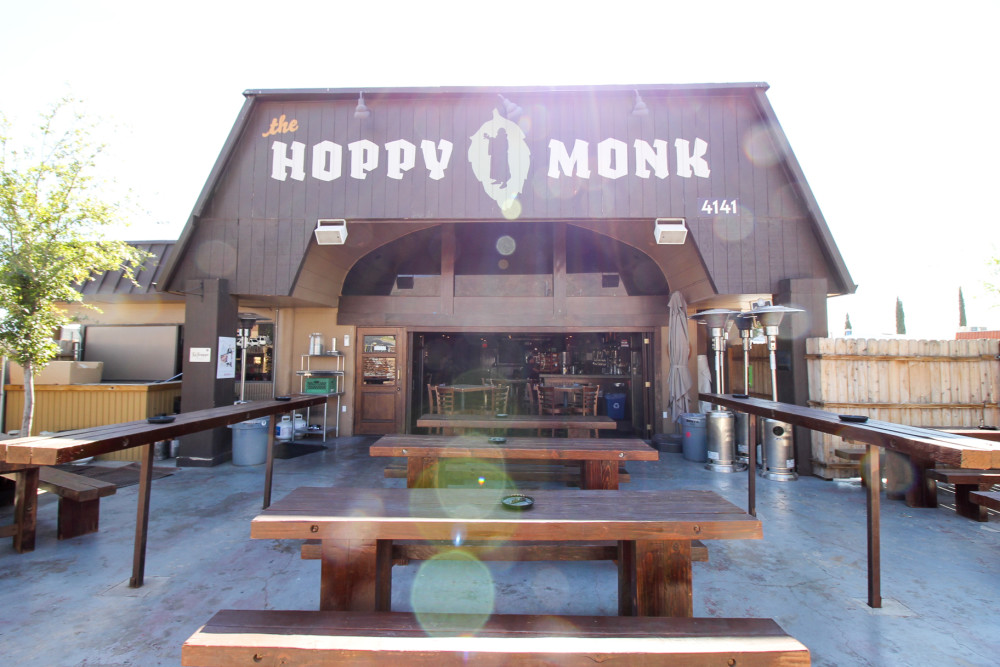 When entrepreneurs Beto Longoria and Joseph Valenzuela set out to open The Hoppy Monk six years ago, they had one goal in mind, support true craft breweries and support independent community partners. With this business model, they trailblazed the El Paso beer and culinary culture that is dominated by corporate beer and chain restaurants. Their mission has not been an easy task; they basically have to decolonize the public's mind from the dominance of big beer (think Budweiser and Miller) and introduce them to quality beer from independent breweries and food from local vendors. The difference between the two cultures is simple: you have more beer choices, quality food, and you invest your hard earned money into the local economy. Along this six year (and counting) process, their pub has become an important symbol for a counter-culture movement that we now see today in our West Texas town. We sat down and had a drink with Valenzuela, Co-Owner of the Monk to discuss their cause.
Tell me a little about your business philosophy?
If it had to be summed up, our philosophy is do what's right; socially, environmentally, and financially. Supporting independent partners who share in that same philosophy is deeply important to us.
While the almighty dollar is important and necessary to be able to continue to be in business, we only have one life, and we sure as hell want it to serve a purpose that goes beyond simply dollars.
Why is it important to support community partners?
If one had the option to buy their beef, bread, coffee, produce, etc from a quality locally owned business as opposed to a publicly traded or private equity funded corporate entity, why wouldn't he vote for the locally owned business?
When we partner with locally owned businesses like Bakka Ranch, Calavera Bread Co., BLDG 6 Coffee Roasters, Myers Mushrooms, Fusion Magazine, and Proper Printshop, we're investing back into our community rather than diverting those dollars to some soulless corporate entity whose ultimate goal is solely to increase profits and market share so that they can eliminate their competition.
You don't support any brewery or business philosophy, what do you look for in a community partner?
We've taken the stance to not support breweries or distilleries who are either publicly traded or have private equity funding.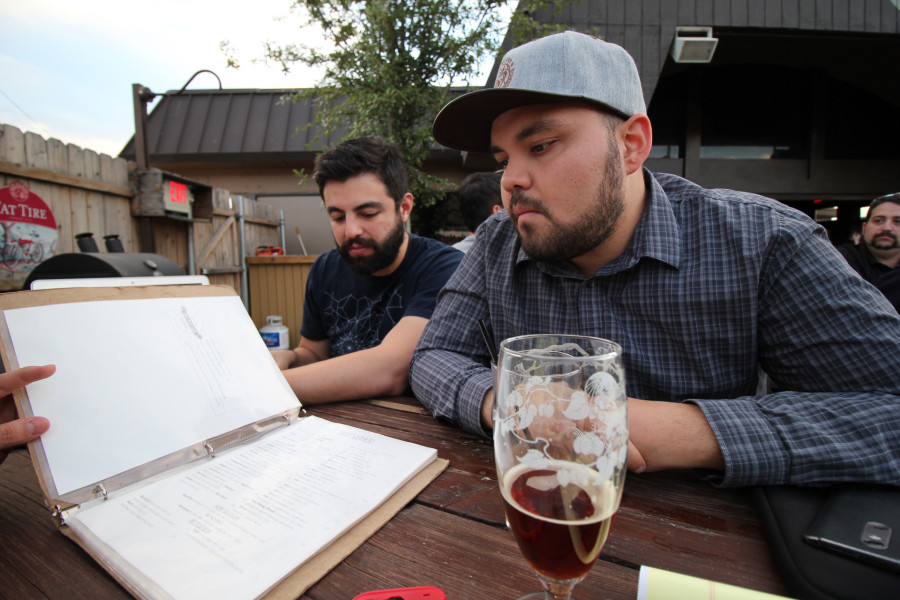 How does it affect your business?
No longer offering several of the great beers that breweries like Founders and Oskar Blues make is unfortunate. However, the positive is that independent breweries go in the place of these breweries who have decided to sell to corporate or private equity entities.
Has it been difficult to gain customer/community support? How important is it to educate the customer/client? Is the customer receptive?
The challenge has been educating our patrons as to why we don't support certain breweries. It's not common knowledge to understand how a private equity company works so it definitely takes some additional effort on our end to explain our philosophy effectively.
Are people generally apathetic? 
There are several people who don't care who owns the brewery and simply care about whether a beer is good or not. That's the reality of things, but we're fortunate to be in a position where we can have some impact in pushing this craft beer revolution in the direction we believe is the right one.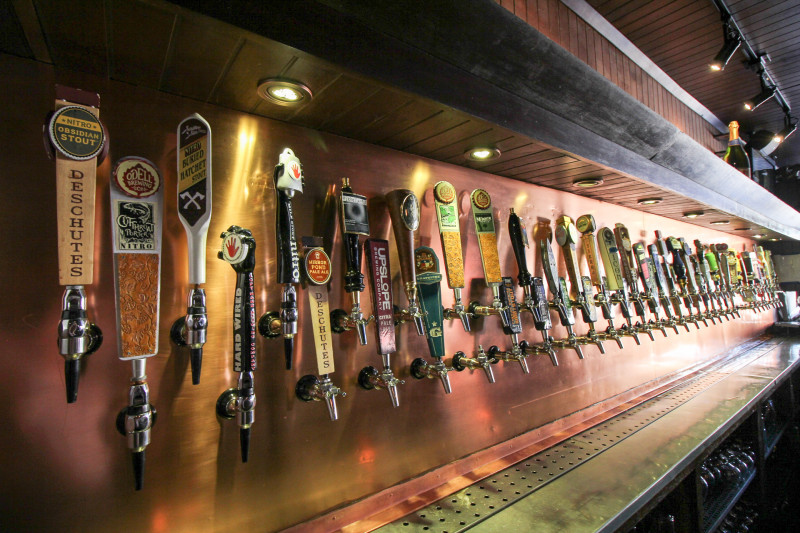 Why is it important to invest in a locally owned business?
Multiple studies show locally-owned independent restaurants return TWICE as much per dollar of revenue to our local economy than chain restaurants. And independent retailers return more than THREE times as much money per dollar of sales than chain competitors. (Source)
What you buy matters. Every time you choose a local business over a chain, it makes a difference. It's a vote with your dollar.
You offer unique beer and spirits that you can't get elsewhere in El Paso, can you elaborate on your exclusive selection?
Fortunately, since we go back and forth to San Antonio throughout the year, we're able to visit various breweries throughout the state and drive back some of their beer which is not distributed in El Paso.
At the end of last year, we had the opportunity to visit the Rey Campero mezcaleria in Candelaria Yegolé, Oaxaca, and it was truly an enriching experience. We developed a relationship with the small family that owns this mezcaleria and were able to see firsthand the people that we're supporting when we pour a glass of Rey Campero mezcal. This mezcal along with some others that we carry are not available in El Paso, but we're able to bring them from San Antonio so we can offer a variety of artisanal mezcal to our patrons.
Tell me a little about your food? I see on your menu you offer certain selection of meats and vegetables; can you elaborate on that? 
Doing what's right entails having clean food. That means offering pork and beef that is antibiotics and hormone-free as well as produce that is organically grown. "Free-range", "organic", "all-natural", and even "craft" beer are such buzzwords these days, but we carry these products because we truly care about offering a product that we believe in, not simply a product that's going to deliver us the most profit possible or that's going to look fancy when written in a menu.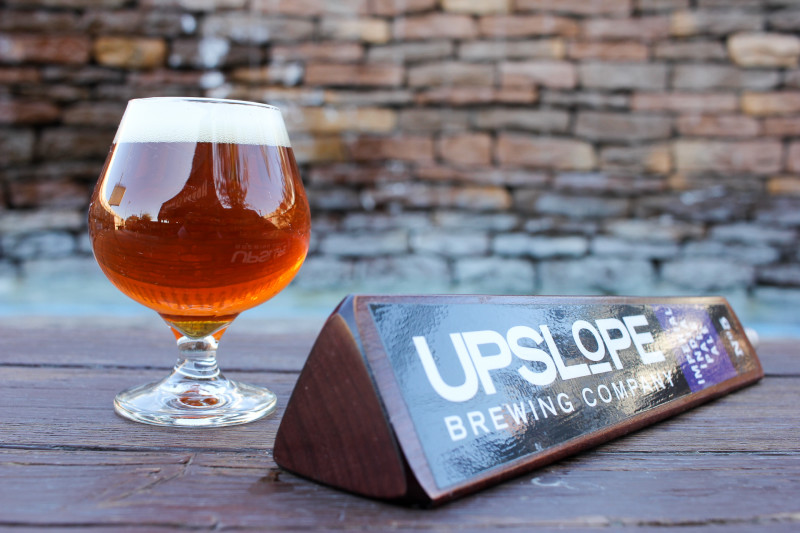 Anything else you want to add?
We would like to thank our community because we wouldn't be able to continue doing what we're doing without the support that we've received from the community for over five years now. It's very encouraging when our patrons reach out to us to thank us for what we've brought to El Paso. It is those comments that keep us motivated and remind us why we do what we do.
Cheers…Salud…Prost!
Text & Photos: Alex Durán