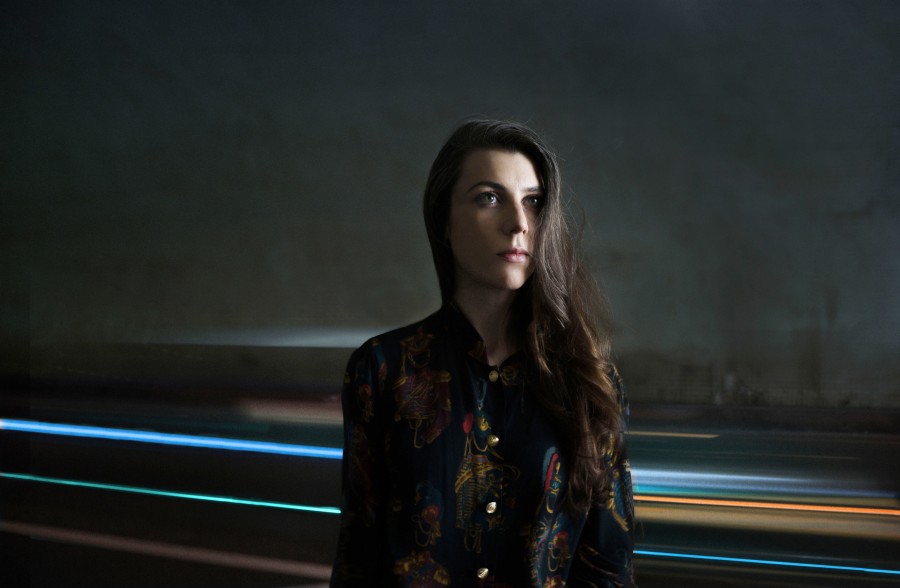 Text: Isabel Aleman | Photos: Tonje Thilesen
There is a character to Julia Holter's voice that is unique only to her. Holter's music can take you on a journey of pain and love all in the same song. The singer/songwriter has been delivering magic since 2001 with her first album Tragedy, followed by Ekstasis, Loud City Sound and 2015's commercial hit Have you in my Wilderness. She has a way of composing music that makes the ear tingle with aww and her lyrics are just as great. Fusion spoke with Holter through email.
Your latest album Have you in my Wilderness was called by Pitchfork "the sunniest and most accessible" of all the albums you have released, how does this album differ from the others to you?
Yeah it's not sunny to me, but my friend and collaborator Corey Fogel has said that people just say it's "sunniest" because it has a bright "daytime" cover, and my last recorder was a "nighttime" cover haha—good theory. I think the sound is warmer though, and I was actively trying to channel a kind of pop sound in a way, I wasn't necessarily in the past, so I think the songs have a bit more of a cyclical structure, and the production is more traditionally lush.
What song on the album do you feel the strongest connection with?
I'm not sure what I was "channeling" because I wrote it quickly and it was kind of a stream-of-consciousness thing. I would say it's involving a lack of mutual understanding in a relationship. In terms of personal, I don't know but I have been through a few serious relationships and so I feel I've had some experience, as we all have, of confusion and feeling of failure or of being at fault or of anger or not sure or whatever, wondering why things fail. A lot of the record was interested in how conventionally romantic ideas of love are inherently broken because we actually are thinking more of ourselves and our power over the other person rather than the other person him/herself, and it gets in the way of true understanding and love.
You recently re-released another version of the song "Horns Surrounding Me"—is there other songs that you plan on doing the same thing with? What can we expect from the upcoming release In the Same Room?
The songs on the upcoming In the Same Room are all re-done for live performances. Some of them are altered quite a bit from their original version, like "Horns" as you mention, and also "So Lillies." This kind of happens naturally, when I think about how to perform them with the band, and to me, that's the fun of performing.
You did a short concert film with director Federico Urdaneta for Nowness, in which you performed "Betsy on the Roof." How did that project come to be? In the video for "Feel You" you had a very special guest appearance by Francis, your dog. What kind of brainstorming do you do to turn your music into video form? Do you have fun making music videos?
I really enjoy playing Betsy solo so that was fun. I mean it's maybe my favorite song to play, solo or with a band, so yeah. I actually don't have that much fun making music videos to be honest! Because you have to deal with your image literally, and that is hard for a musician, since your interest isn't how you look, and it's just easy to hate it. But I try to have fun with them. I added Francis to the mix in that video because I was too boring of a subject. I'm not an actor and I think Francis is an incredible melancholic force that runs parallel to me maybe, and with whom I could easily interact and feel comfortable with, though I feel a bit bad about forcing him to be on YouTube haha.