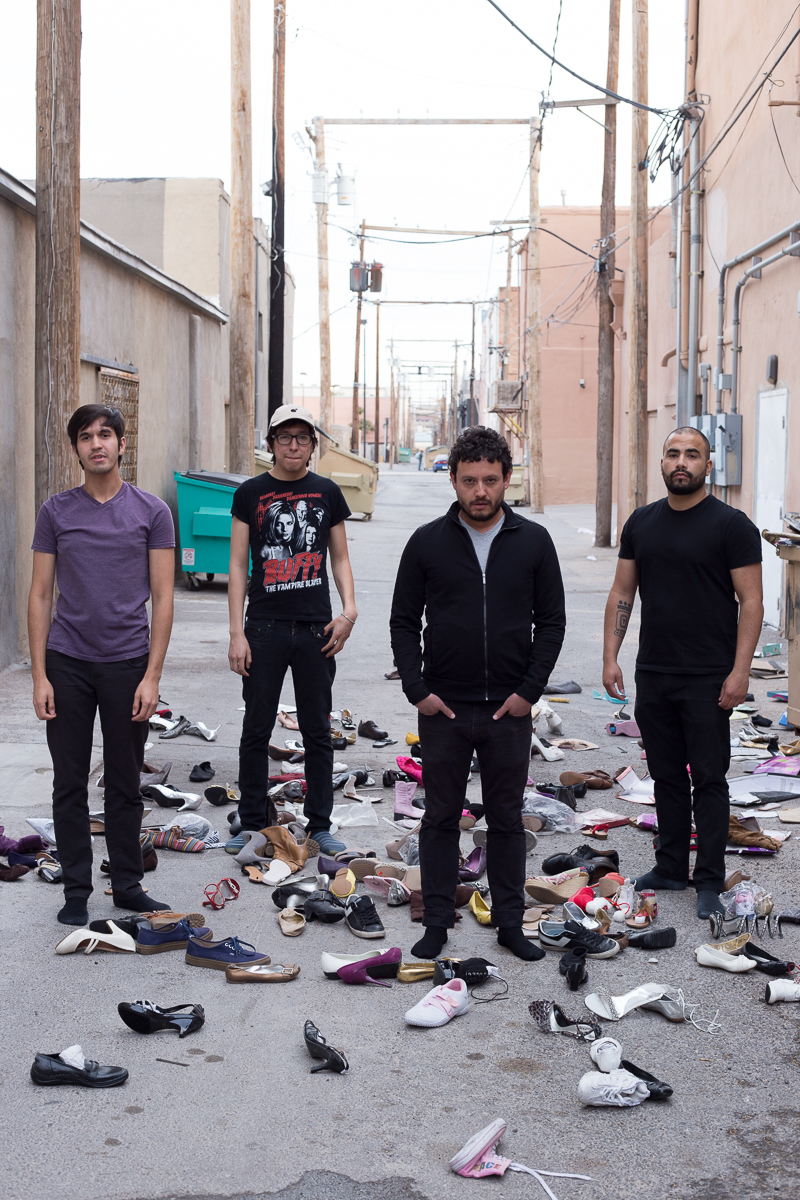 Text: Denise Nelson Prieto
Local foursome The Deep Shadows has burst on the scene with a take on local music. Their self-appointed descriptor—"cosmic soul music"—is right on the money.  Freshly-dropped single, "Juggernaut," is a trippy, neo-psych journey into a comfy dreamland, with a catchy guitar hook.
Lead singer, Mike Calderon's 90s rock/prog vocalist influences, are a perfect fit for the single.
He and guitarist Marcos Smith co-founded the band almost 3 years ago, although they'd crossed each other's paths before.
Smith was a member of former local rock heavyweights, Zechs Marquis. His stint with the band helped him secure a solid, fluid ability on guitar and gave him a good command of the instrument. That, along with the training Calderon received playing with local and out-of-state metal and pop-rock bands make for a dynamic, unique songwriting and sound.
The rhythm section is comprised of Joaquin Aragon on drums and bass player Erik Duran. For Smith and Calderon who, by their own admission, are a "little bit older" than the other members, each brings his own skill, influence and experience to the creative table.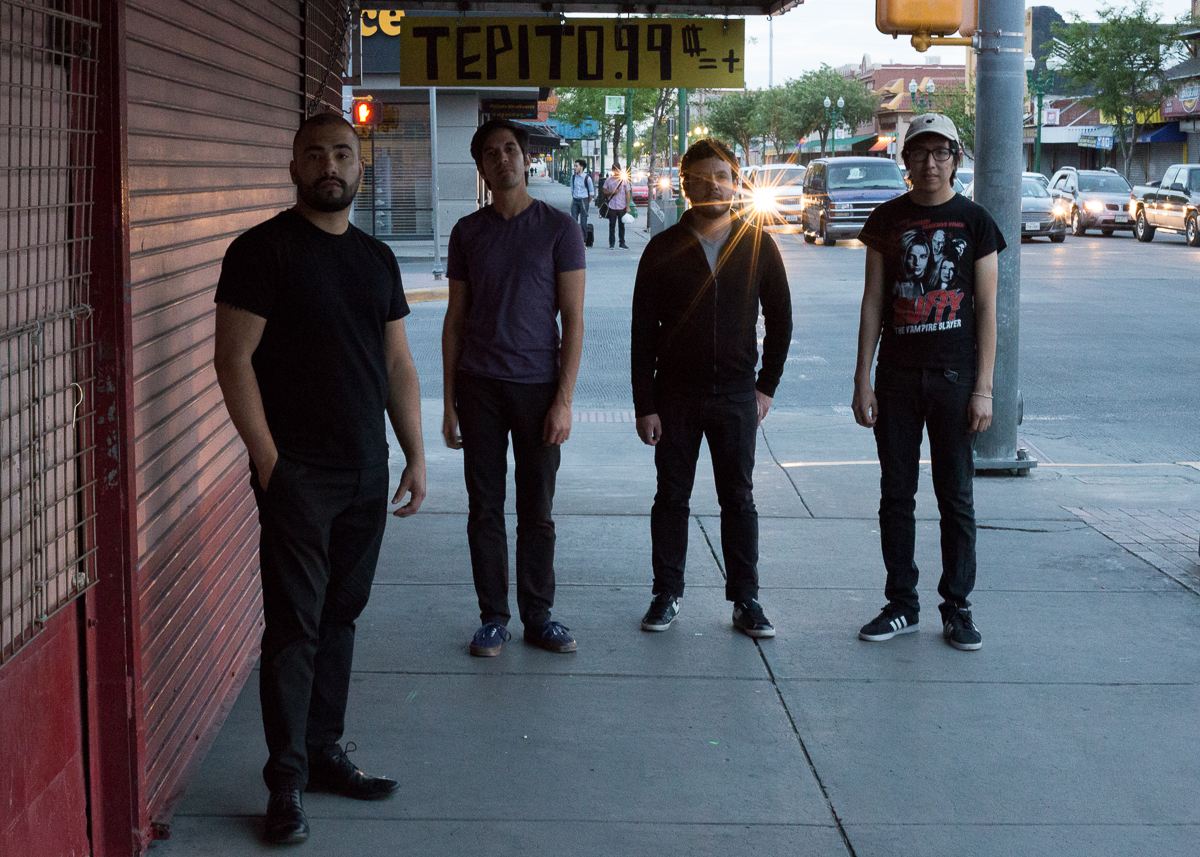 Similarly, Smith's and Calderon's musical tastes often differ. Smith has definitely played the musical field and his tastes are rather eclectic. Artists like Erykah Badu and Flying Lotus are on his radar. However, it is his and Calderon's mutual love of classic soul and R&B artists that has created a common ground in their writing space.
Calderon explained:
"I've definitely been influenced by a lot of 90s bands, but I also really like Curtis Mayfield, Bill Withers, Al Green—all those soul singers. One of the influences that Marcos and I connected on was James Brown, and that's why we're able to do what we do."
For Smith, who admits a bit of musical elitism while in Zechs Marquis, Calderon's fondness for more conventional, Top 40ish music melds helps bring a balance.

"The thing I like about playing with Mike is he listens to a lot of mainstream, and at one point Zechs was music snobs and didn't want anyone else listening to the type of music we were," Smith said. " I've always been into underground, so I like taking what I do and Mike's sense of what's good in the mainstream . . .and turning that into something."
The result is three ,12-15 minute long songs the band has recently recorded. Their hope is those singles, along with a handful of others currently in the works will make it onto a much-anticipated 10-inch vinyl EP by this summer.
Smith added The Deep Shadows' musical renditions are soul-drenched rock whose uniqueness will hopefully give them a leg up on the local scene.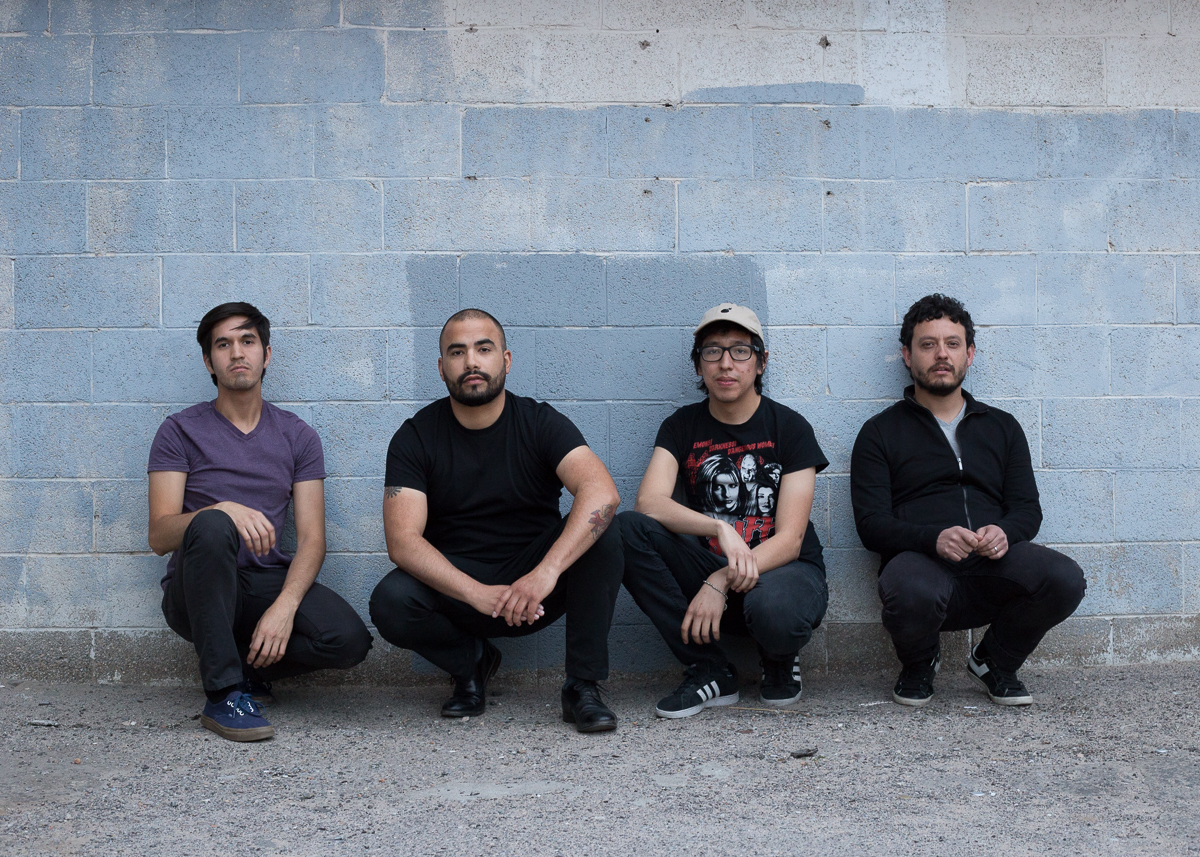 Although the band's been together for several years, they barely began playing shows last summer. "We took our sweet time for very good reasons," Calderon said. The 2 year warm up period was a time of intensely creative songwriting and getting into their collective groove.
For Smith that time also provided the platform from which to delve into inspiration and find his songwriter's muse "The creation part of writing is where all the fun's at," Smith said. "You get those "eureka" moments when it all comes together, you get that natural high."
 Recognizing the music scene in El Paso is a fickle beast with bi-polar level mood swings, the guys feel things are on an uptick right now and hope to be able to take advantage of the energy and enthusiasm from local music fans. "I think now's the time to strike," Smith said. "The scene's in an upswing right now."
Aside from dropping their EP, The Deep Shadows plans to play a couple dates and record in L.A.