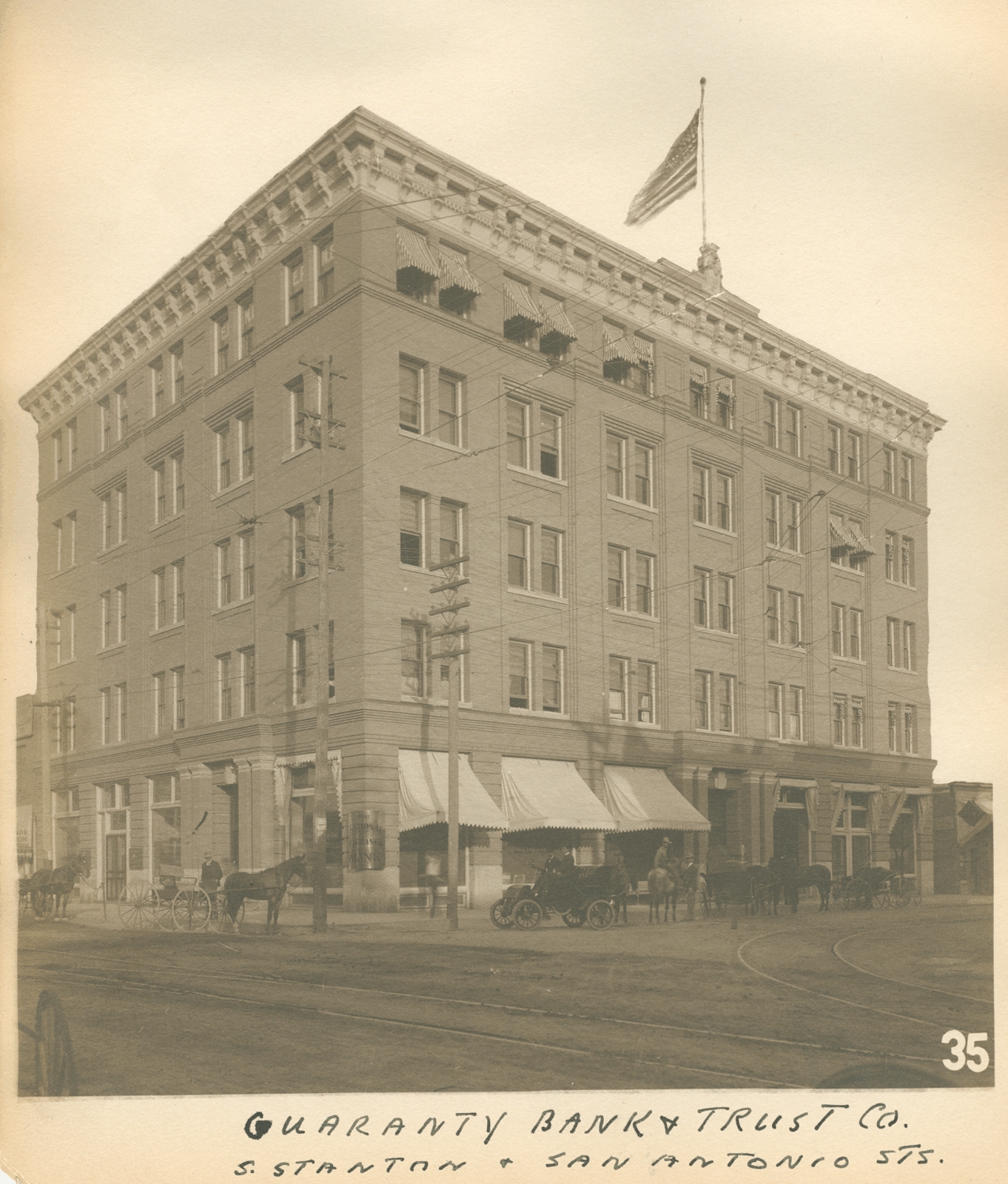 Text: Crysti Couture
Although the face of Downtown El Paso has been continuously changing, many of the buildings that were built 100 years ago still stand today: the Plaza Hotel, Mills Building, O.T. Bassett Tower and Cortez Building are just a few of the most notable examples of those built by Trost and Trost.
But what happens to a structure when the neglect of time has weathered its walls and dulled its grandeur? No other organization in El Paso knows this best than River Oaks Properties—a local real estate company who's had three of their own historic buildings demolished in recent years: the First National Bank Building, Gem Theatre and the Union Bank and Trust Building.
With all these buildings disappearing at an alarming rate, it's easy to see why the Gateway Hotel on 104 S. Stanton was next on the chopping block; the building was originally constructed in 1903 and had seen better days. Residents of the dilapidated building were evicted on March 10th this year without help and without warning. Their unfortunate situation was heavily scrutinized in the media, as images of shell-shocked residents standing on the streets, pleading with officers to allow them to stay filled the airwaves and newspapers around town.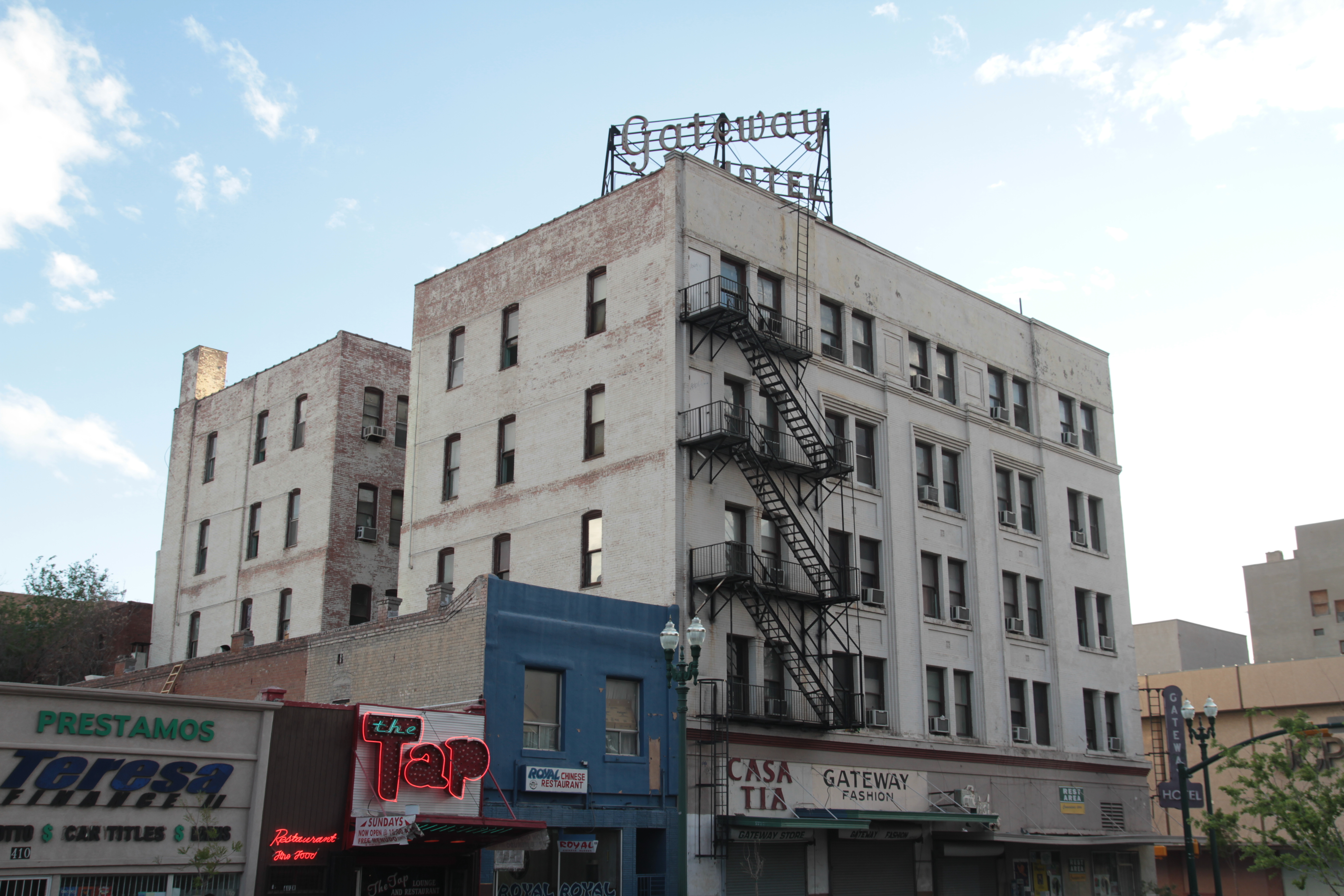 This latest controversy is just another chapter in the hotel's long and tumultuous life.  The building is currently owned by YCL Corporation, a company whose owners have been indicted of harboring undocumented immigrants at the Gateway as part of a massive smuggling ring that began in 2003.  In 2006, Sheriffs found 51 undocumented immigrants living at the Gateway and in 2007 Immigration and Customs Enforcement (ICE) raided the hotel and found 68 more.
Before it became the fine Gateway Hotel that Henry Trost and his firm remodeled in 1927, it was an office building with retail space that was originally built in 1902 for J.G. Hilzinger, president of Guaranty Bank and Trust. Before then, the land that the Guaranty Building was constructed on belonged to the Creel-Terrazas family [i] who were advisors to President Diaz from Chihuahua State —a family who's fame, power and wealth is still felt in Mexico today. [ii]
The family placed Enrique C. Creel as the new Guarantee Trust's Vice President who also served as Mexico's Minister of Foreign Relations and Ambassador to the United States. He would later be the interpreter for President Porfirio Diaz and President Taft during their historic meeting on the International Bridge in 1909.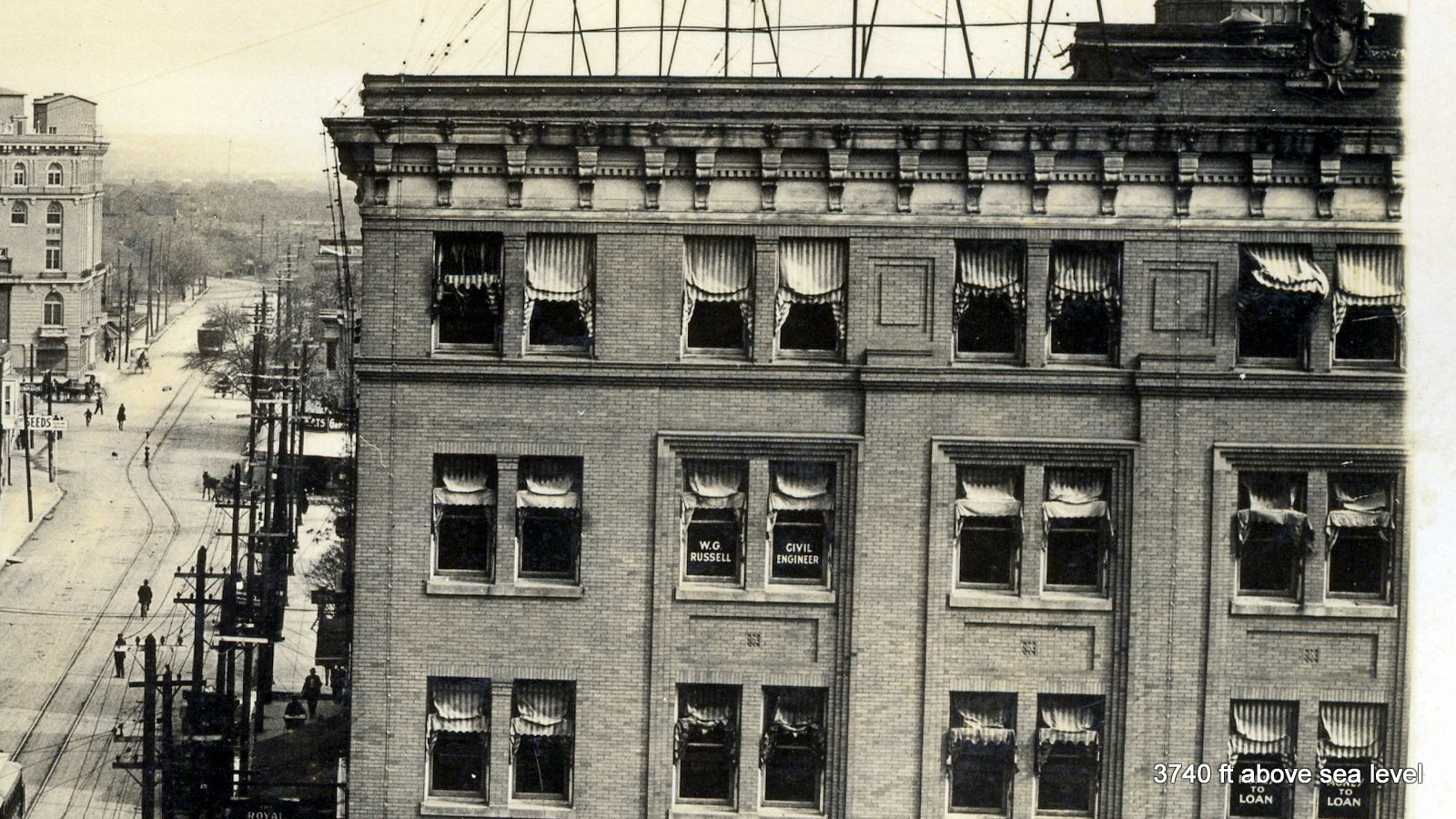 It is often remarked that history repeats itself and for the Gateway, there couldn't be truer words.  Victor L. Ochoa, a staunch supporter of the Mexican Revolution, had his offices in the Guarantee Building and from his office, he smuggled and counterfeited money on behalf of the Carrancistas—a faction that supported Venustiano Carranza, a leader of the Mexican Revolution. The most recent smuggling ring that inhabited the building sought only to serve itself; one undocumented immigrant whose final destination would have been the Gateway Hotel drowned in 2007 while crossing the border.
Complicating the Guaranty Trust's history further, payment for ammunition that was sent to Mexican revolutionary Pancho Villa was made through the Guaranty Trust in 1915. It's believed that German spy Franz Von Rintelen financed Villa's raid in Santa Isabel and Columbus, New Mexico in 1916 in order to divert the ammunition that was being sent to Allies in Europe.
All of this revolutionary history, but when did the Guaranty Building officially become the Gateway Hotel?
In 1927, Charles Bassett, a prominent El Paso banker and son of El Paso pioneer O.T. Bassett, ambitiously decided to build a Gateway Chain of Hotels that would spur tourism and interest In the 100 mile radius surrounding El Paso. He commissioned famed architect firm Trost and Trost to remodel the Guaranty Trust Building into Bassett's flagship Gateway Hotel.  After the Gateway was finished, an additional four hotels were built as part of the Gateway Hotel chain: The Hidalgo in Lordsburg, NM, La Caverna in Carlsbad, NM, El Capitan in Van Horn, TX and the Hotel Paisano in Marfa.
After years of neglect and disrepair by the current owners, the Gateway Hotel is no longer the beacon to tourists that it once was. Since the eviction in March, the building sits empty, boarded up and secured. Initially, the city of El Paso was quick to suggest demolition immediately after the eviction, but the Building and Standards Commission voted 5-1 to give the owners time to rehabilitate the building.  It's unknown how the next chapter in the Gateway Hotel saga will look like, but for the good of El Paso's future and its Downtown revitalization, we hope it's a brighter one.
[i] Ramirez, Ruben. "Fire officials evacuate and shutdown Gateway Hotel in Downtown El Paso." El Paso Times . N.p., 11 Mar. 2014. Web. 25 Mar. 2014. <http://www.elpasotimes.com/latestnews/ci_25311410/kfox-residents-at-downtown-el-pasos-gateway-hotel>.
[ii] "Creel-Terrazas Family." Wikipedia. Wikimedia Foundation, 30 June 2013. Web. 25 Mar. 2014. <http://en.wikipedia.org/wiki/Creel-Terrazas_Family>.