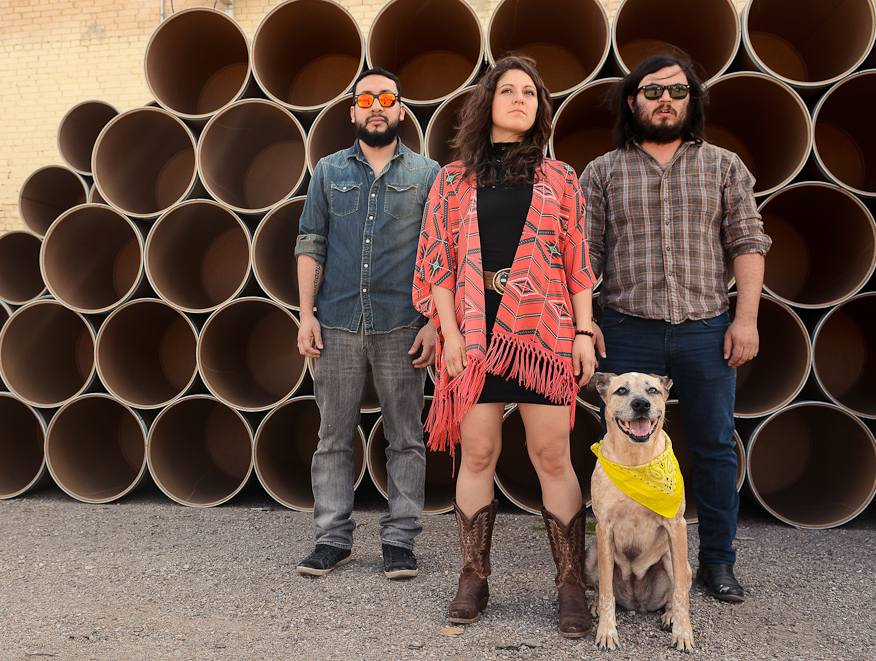 Manuel Calderon formed the three-member band, The Chamanas, back in 2013. Motivation to form the band came from Austin-based musician, David Garza, and that would guide Calderon's next moves. Gathering familiar individuals throughout the El Paso/Juarez music scene, Hector Carreon and Amalia Mondragó would eventually join him.
Doing the majority of their recording at Manuel's own studio Comanche Sound and also at Sonic Ranch, where both Manuel and Hector had worked, the trio has released 3 songs, just played SXSW and have a debut album slated for release in May.
Fusion asked The Chamanas a few questions.
What's the bands preference with production in their work? 
We are still discovering that. In our case we self produce, but there is a great benefit in having a producer with a different perspective.  All the songs are produced and recorded in a similar manner, but they also have different personalities to them.  Some of them are born from a drum machine, and some start out sounding like a ranchera song.
How has the band's sound been solidified since 2013?
The band has developed a unique sound throughout the time we have been playing together; we just make sure we bring out each other's strengths. It also helps that we all get along extremely well. We just have the same type of humor and taste in music, such as old Mexicano genres—corridor, rancheras, cumbias etc.
I was on your Twitter account; it looks as if it just got started, would you say the band is still considered "new" throughout the local scene?
As musicians, we have been in the local scene for many years, individually, in various groups, but the band would be considered new.  The Twitter account we just started using.  You can also find the group on Vevo, Youtube, Facebook, Bandcamp, Spotify, and Instagram.
Who did the artwork for "Dulce Mal" and was there any input from the band beforehand?
Our friend, Hector (Reez) Ruiz from Juarez—who now established himself as an artist in Mexico City—gladly took our suggestions and came up with some amazing ideas, which we used for "Dulce Mal."
You played SXSW this year, how was that?
It was very inspiring. We came back full of ideas for new sounds and approaches towards the stage. We were very well received and plan to go back. We were able to network and meet very helpful people who pushed our single "Dulce Mal" onto the Latin American indie playlist on Spotify.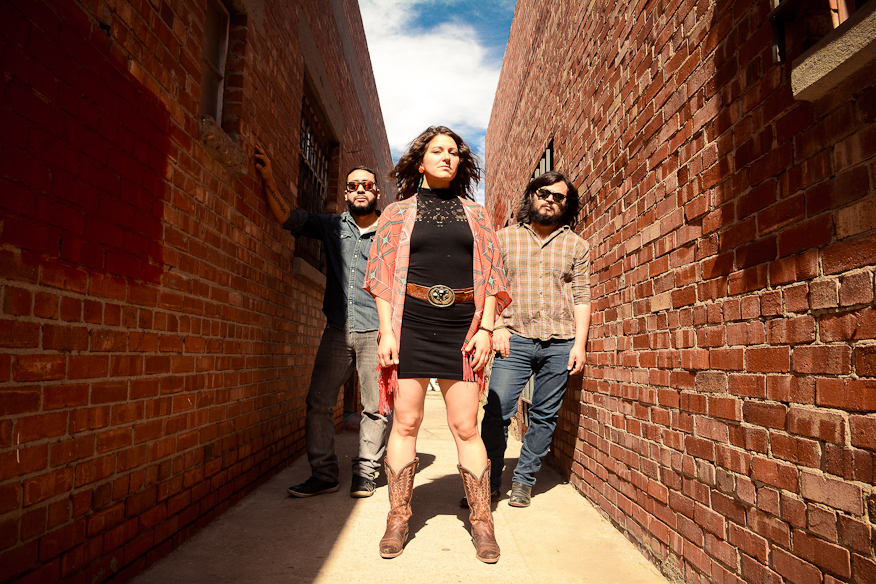 How is the band familiar with David Garza?
We met him at Sonic Ranch, and have been privileged to work with him in various projects. He's an incredibly inspirational person in our lives and has been great supporter of the band from the beginning. He actually motivated me to start the band back in 2013.
What was the process of recording those 3 songs?
"Dulce Mal" was partly recorded at Sonic Ranch, Comanche Sound and at our homes in Juarez and El Paso. The song was born in a Mexico City trip last year.
For "Regalo de Reyes" we were able to go to Mexico City and collaborate with Luis Humberto Navejas from the rock band Enjambre.  We did pre-production tracking at the Hotel in Mexico City
, and the rest of production in Comanche Sound. We had our friend Emily Booher record some cellos as well.
"Te Juro Que Te Amo" was recorded entirely at Comanche Sound.
TEXT: AARON BEDOYA | PHOTOS: SAUL TORRES