I don't remember the very first time I saw At The Drive-In. Back in the day shows would pop-up anywhere in the 90s El Paso punk scene—backyards, restaurants and at the Attic. Pretty much it went down anywhere and everywhere. The one I remember the most was at a place called Gordo's—a restaurant/bar that was on the corner of Cincinnati and Mesa St—where Fool's Gold is now. Even for a small crowd the energy was on full blast, and lead singer Cedric Bixler's frantic gyrating movements mirrored the music. The hometown heroes return to El Paso to perform this May with a new album on the verge of release after a 17 year album hiatus. We spoke with Bixler and dive into the bands new album in*ter a*li*a , playing live, and looking back at some good ol' memories of life in El Paso.
 How was your SXSW surprise show?
It was a little hectic. But it was really fun because we hadn't done that in a really long time. That whole series of events at South By Southwest was such a crazy little clusterfuck to be a part of. I'm just stoked that I'm at the point in my life where I don't have to play like 5 shows, you know, 2 to 3 a day.
ATDI plays on May 6 at the El Paso County Coliseum, did you ever go to any concerts there?
Oh yeah. When I was living in El Paso for a little bit a year ago, I was out there for this dinosaur exhibit for my kids, and prior to that when I was really, really young, we went to see the big four, which is like, Anthrax, Slayer, Megadeth—it was really crazy, it was like 5 different pits going on, there was a fire in the middle of one of them. I remember Slayer saying something like, "We provide the music. You provide the entertainment." I just remember being at those shows and having this sort of a personality that would go to all the Coliseum shows. Crazy Eddie I think? And he would sort of hype the crowd up. In 1988, I went to the Thrash Bash there, which was predominantly the H-Street skate team would come to do a demo there. Got to see people like Ron Allen there, Godoy, Matt Hensley. I've had different experiences there: rock concerts, skate competitions, dinosaur exhibits.
Are you guys performing a large amount of the new album live?
We're just doing the 2 new ones that we had released, and on this next leg we'll start playing more from the [new] record and we're all super aware what it's like to have been  gone for a very long time and people just want to hear the old stuff, too. This is a re-ignition for us so now we're going to start playing the new stuff and there will probably be a lot of people just staring at us and that's fine. It's going to be fun, either way.
What is the meaning behind the album name?
Technically, it means "among other things." We sort of embrace the socio-political times right now without pointing a finger at anybody for what's wrong. Among other things, we're broken as humans, it deals with filing the record under "Letters from Dystopia" as seen through a child's eyes.
You're hearing a record as seen through the eyes of a child and it's sort of a North Korean-style society where things like language and art are just being suppressed. You're a little kid embrace his love of books and words because it's illegal, and it's sort of like when you see a football player take a knee and you're like, "Damn, if this sports world has just taken a knee, we really are fucking broken, and we're broken because it's among other things. We're broken hearts of humanity right now. So, that's what it means.
Lyrically, is also that central theme throughout the album as well?
Yeah, throughout the album. We're trying to show a lyrical sort of riddle, which is what I've always done. It's a riddle that'll time-release meaning the more you listen to it and it'll time-release meaning because it's a lot of word association, it's a lot of a combination of phrases or idioms that have been mutated and done backwards and forwards and reimagined, sort of like a court jester approach that leaves the effect that hopefully makes sense as you go along.
I always take a page out of when I see the making of certain David Lynch stuff, when you see the actors talking about walking across the editing room, and David Lynch says, "Oh, that's what I meant!" That's exactly the effect I want the lyrics to have. It's not going to hit you 5 minutes in front of your face. It's going to come back later and it's going to say, "Oh! That image that those combination of words put together combined with the sonic assault of we do, it's going to leave the time-release effect.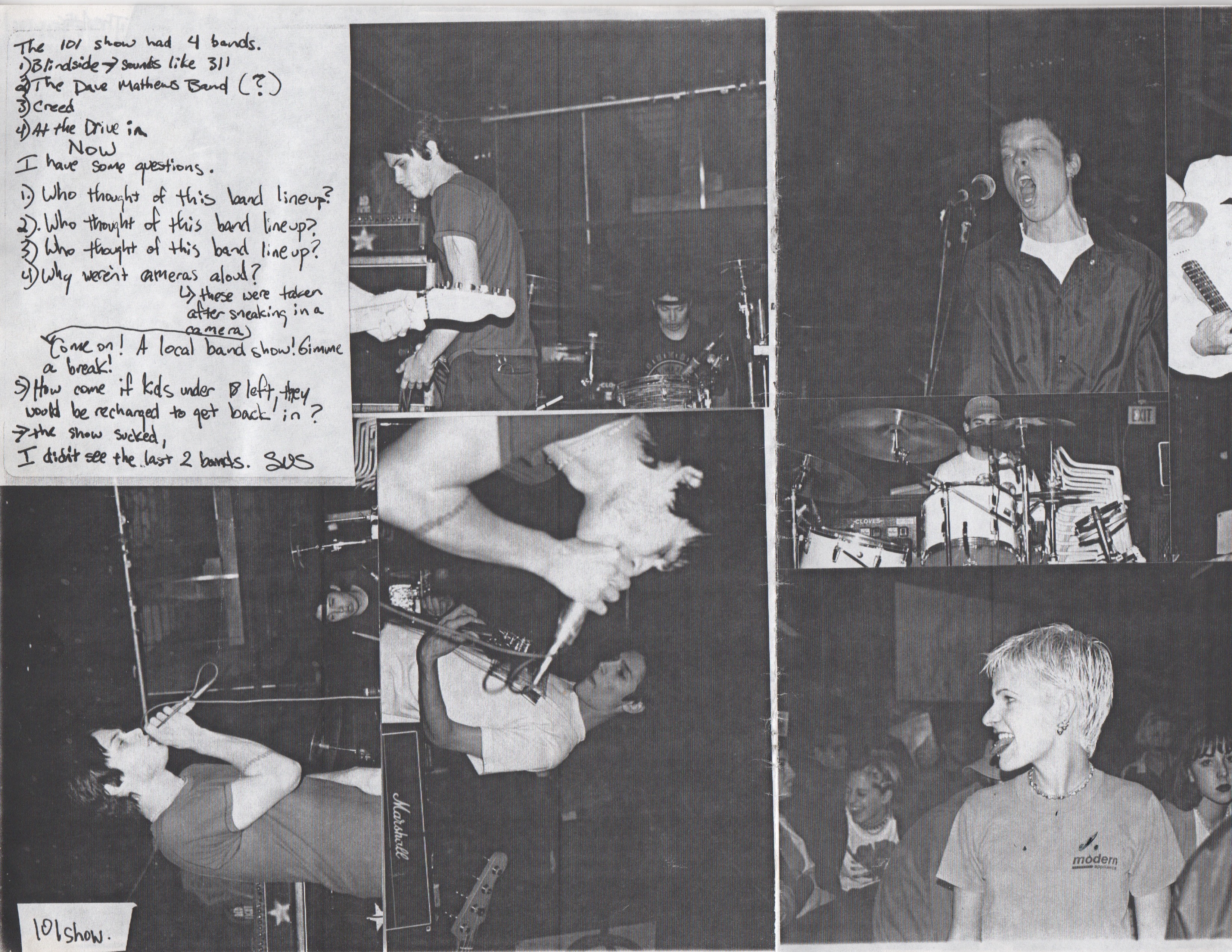 Where did you guys do most of the recording of the new material?
We started trying to get everything going in 2012, so there'd be about demoing about recording as we went along and some of that didn't make it there. Some of that went to Antemasque. Then after that when we really started getting the ball rolling in 2015, and we all agreed to do some touring, we knew that the best possible way to do it, which is what we did with the Mars Volta was to bring Omar's rig and an engineer with us so that we could just kick out a bunch of ideas during the day after the show is over, too. So we have a separate room with a portable studio. So we recorded as we went on this leg that happened last year around this time.
So everywhere around the world, we were demoing stuff but then we had this little schedule in front of us and saw that we had a South Korean show and then there was a big gap, then a Japan show, and there was a big gap prior to the South Korean festival show. So we've always liked taking off somewhere to go make a record, which is just something I've always growing up seeing bands do: making an adventure and have fun with it.
We did that with Volta a bunch, we would go and pre-production for records in Australia or wherever we were at the time, it was the nature of the road. We demoed stuff as we went along and then we had that gap before South Korea, we wanted to utilize that time and we just went to South Korea early and then really started hitting it, and really started getting into what it was like to ignite the friendship and then ignite new music as well and we started pounding away at it and then we had all these demos from South Korea, played the South Korea show, played the Japan show, came back home had some time off, then around November we want back and did some more sort of, reconstruction of the demos and all that stuff in Los Angeles and then we jumped back into the studio for sure right after that. So that's what you hear, this sort of discombobulated, trying-to-capture-it-as-we-go-along thing.
Tell us about the album art work.
I felt we needed to pick up again with Damon Lock who did the Relationship of Command record. I've always been a huge fan of everything Damon's done. I met him in 1994 when At the Drive-In opened up for his band Trenchmouth in El Paso. So that's Fred Armisen on drums, Damon on vocals and Wayne on bass. It was a huge, influential band for me and you can hear it in the De Facto, and you can heart it in the more minor, dissonant stuff that At the Drive-In, even The Mars Volta does.
I've always been a fan of what Damon does lyrically, I've always been a fan of him as a vocalist and especially a huge fan of what he does with his linoleum cuts and his artwork, in general, because he has what I think is a great finger on the pulse of visually representing the urban decay, an the distortion of the urban jungle. He's from Chicago so you see a lot of the cityscape in his work and I just thought that would be perfect to have the visual representation be on the record again. He had this piece with this hyena and you could really interpret it a bunch of ways. Hyenas get a bad rap for being just what they are naturally. But it could be seen as a police state or it could be seen as us being the hyenas. It's really up to a lot of interpretation.
Do you remember where that Trenchmouth show was that you played with them in El Paso?
We played with them at the Attic and they'd had played prior about a year before at some house party in the Lower Valley. I remember all the kids saying, "Oh yeah, we came to your show last time." I don't think anything like that had rolled through El Paso. They were a strange extension of the Nation of Ulysses aesthetic. How I knew of them, reading the thank you list on old Nation of Ulysses records. I thought, "Great, this is the Chicago chapter of Ulysses!" And then they were far more than just that, and they always blew me away. They were so kind to us back then, too.
Back then, we were definitely a lot more poppy kind of thing trying to figure out what we were. I remember them showing up to the venue, we had gotten a hold their records through Jim [Ward]. Sometimes the Attic would put stuff our way like,"This might be up your alley." It was definitely up our alley. I think I hijacked that record and just burnt it out. It was just such a phenomenal record. So every release of theirs has just been these little focal points of influence for me.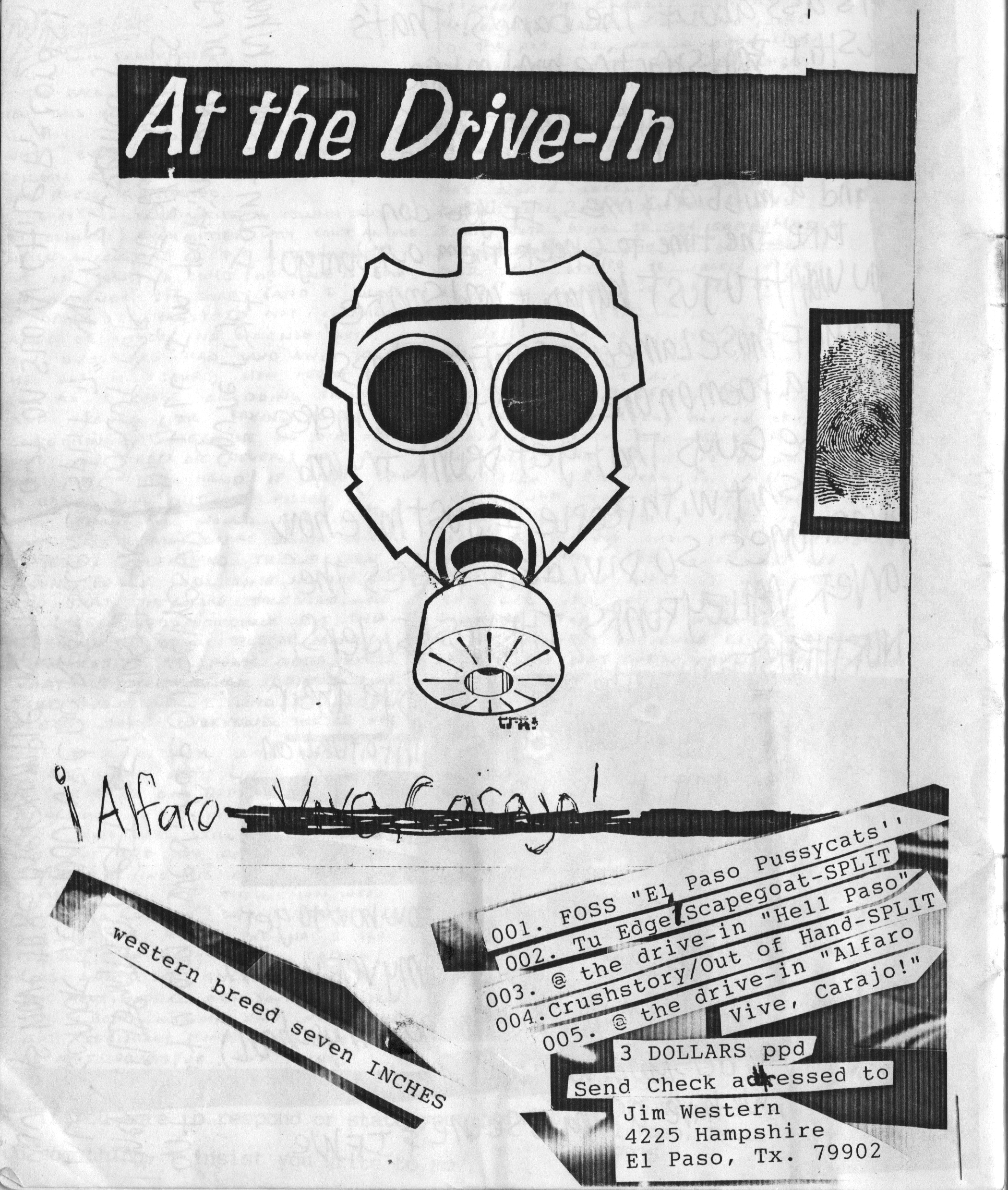 It's funny how you mention that because I've seen on some 90s El Paso 45s, the Chinese Love Beads or the Sicteens and you guys,you and Omar at least, are also in the thank you's as well.
Yeah, we did a lot of tours with members of those bands, and those bands eventually would go to Albuquerque and live there or the Bay Area. Bands like VBF, which is the Chinese Love Beads with different members, and the Sicteens. We always had a big affinity with those kinds of bands because those are the kind of bands who would leave El Paso and would go on tour instead of just being an El Paso band that played in the garage or their house shows. I've always had an affinity and respect for that because those are the people who took it seriously.
Still have any of those 90s El Paso demos?
 Yeah I have lots of stuff like that, Omar has even more stuff than I do, because he's more of a pack rat. There's a lot of that stuff floating around. I think we just found the person that recorded our one band called Marcellus Wallace where I play drums and Omar sings, and has a member of VBF, I  think he has the old 2-track of that, we're going to try and release that sometime.
 Is there any chance that any of your other projects might come back?
Absolutely. We just have to find the right time to do everything and make sure it doesn't interfere with what we all agree to do. So that's the big plan: to embrace what people used to tell us ten years ago, 17 years ago I guess, when we started the Mars Volta. People,  especially certain managers at the time, "Can't you just do both at the same time? Why can't you just do both bands?" I guess they didn't understand because they weren't sitting in the driver's seat.
But now we're in a place where I think that's possible and what I mean by that is that you do 1 album campaign, which could be 2-3 years long for one record. Then that band takes a break and then we do the next one, and then we figure out when to release stuff here and there.
I have my own stuff that I want to release as well and there's a another Antemasque record that's done, we just gotta find the right time to do it. Volta was always an option that just needed to take a break for a little while. It had the same effect that being gone did for At the Drive-In.