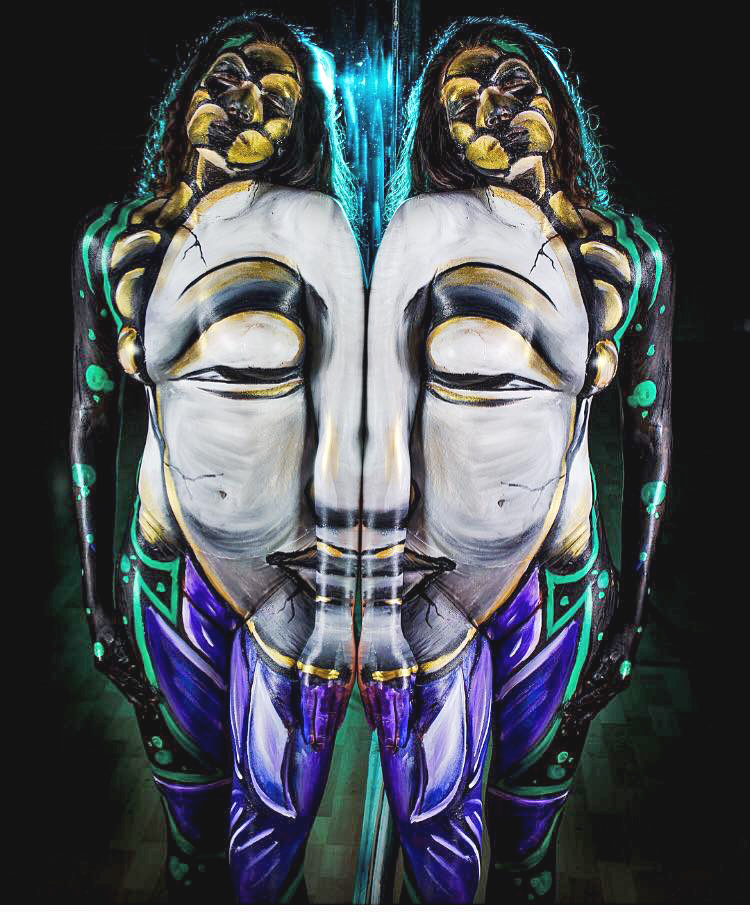 Text: Denise Nelson Prieto
You've all heard the famous William Shakespeare line: "All the world's a stage."
For local artist Rick "Enks" Uribe, all the world's a canvas, ripe to receive his inspired creations.  His work can be seen across the city on everything from walls to human bodies. "I like to jump around and keep experiencing different mediums," he said. "But right now I'm doing a lot of tattooing."
This month alone, that "jumping around" included work on a mural, a body painting project and a few tattoos. Uribe also recently ventured to San Antonio to the "Beyond the Canvas" body painting competition where he was a judge.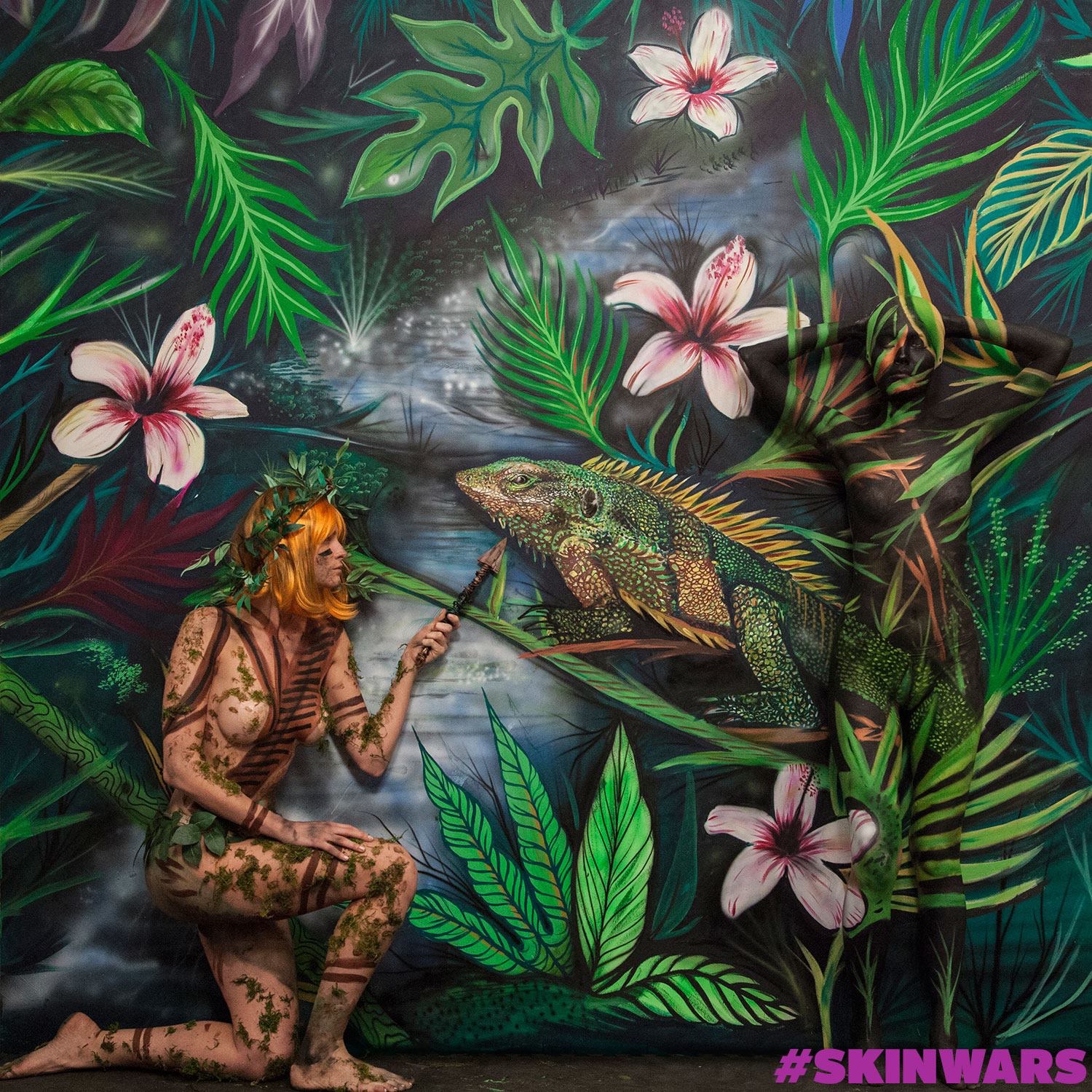 He is the owner of and tattoo artist at Inklinations Tattoo & Piercing, 5640 Montana Ave. He's also a current member of the artist collective Los Visionaries. The group is a collaboration of artists from various mediums, including dancers, painters, photographers and more.
Uribe's journey into the art world began when he was about 10 years old and living in Juarez.
"My older brother was a graffiti artist and he would take me out with him sometimes when he'd go paint," he said. "That got me hooked on the street art movement; it really inspired me."
For a guy who admits he was "never really good at school," the practicality and passion that is inherent in doing art was a perfect fit.
The message within all of Uribe's work is simple: inside of everyone there is an artist that can emerge with just a little push.
"It's all about inspiring each other," he said. "We all just need to help each other out."
The season 3 Skin Wars winner will display some of his pieces Thanksgiving weekend at the "Warped Perceptions" exhibit at Power at the Pass, 1931 Myrtle Ave.
You can check out Uribe's work at:
Instagram: www.instagram.com/3nks1/?hl=en
Facebook: https://www.facebook.com/EnksVision/