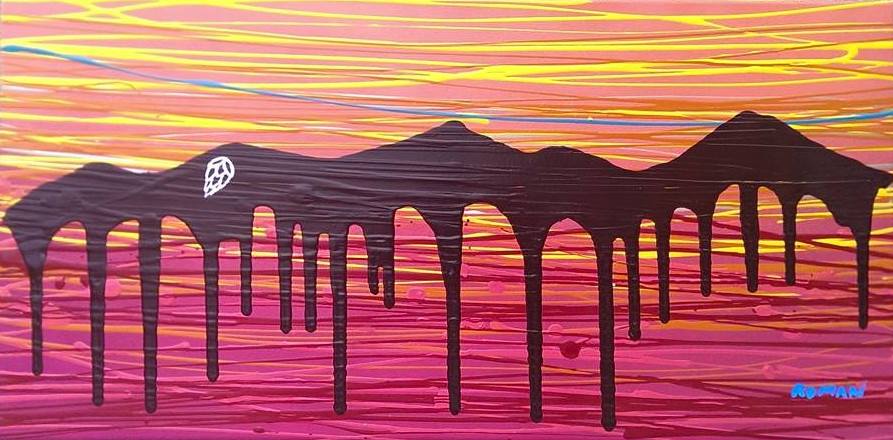 Text: Michelle Fierro |  Photo: Roman Martinez 
Nowadays, craft beer is not only about drinking beer at your local bar, lounge, taproom or pub—it has reached a level of modern communication in the virtual community. Enter, Facebook's local group of craft beer lovers aptly called The Borderlands Craft Beer Community—a group dedicated solely for the purpose of sharing, reviewing, promoting local places to get the newest, most desired and unique products, and also about bringing this great community together thru one simple and common item: beer.
The group is administrated by local beer loving, fun people from the cool neighborhood dude to the IT guy, the beer rep, the new dad, a civil engineer  and myself. The group is simple and friendly to all who love to enjoy craft beer. We encourage all of our members to post if there is a new beer coming to town, to share what they love to drink at home, at a bar, even when they shower (yes…its a thing…you should try it sometime, its great!).
Our main focus is to bring people together through craft beer—just as Justin Gibson (the beer rep and one of the admins) states: "I think if I were to capture the essence of our community, I would say that its about increasing the quality of life and investing in others,"—and that is why we are so committed to bringing not only good beer, but also on supporting and promoting those businesses who work together and that struggle in order to bring a better quality product and keep revenue in our city, support those who make great beer and to protect its working capital, to keep it where it belongs because in the end, we as citizens are the ones that benefit from it. It creates jobs and makes us stronger as a community.
It is also important to The Borderlands group to be involved in as many craft beer supporting events. We have been working together with local breweries, beer distributors and their reps in order to put El Paso and its neighboring towns on the map. We have met and welcomed some really cool beer brewers to town that are from Texas as well as other states. They are always impressed to see how El Paso is growing and how its beer scene is exploding with such tremendous force and popularity. We invite you to not only join and follow our group, but also in investing in our city, which grows everyday and that always benefits from a good pint of beer. Cheers!