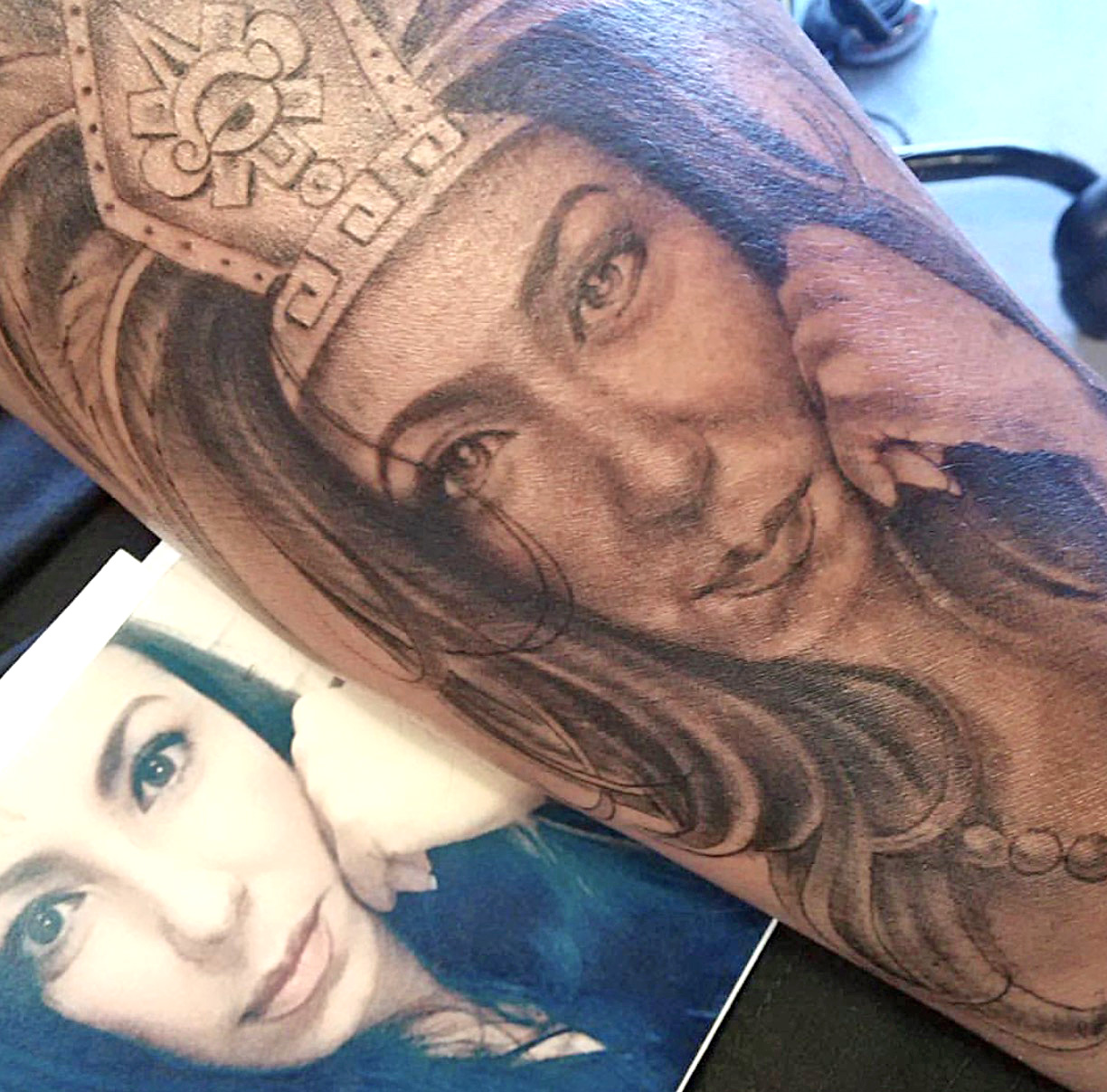 Gusto
Gustavo Pimentel is an award winning artist currently working at Pumping Ink Tattoo in El Paso, Texas. Born and raised EL Paso Texas, he is also known to his friends and family as "Gusto." He found his passion for art through years of watching his own artist father Mr. Pimentel (RIP). Gusto began to draw at the early age of 5 and continued honing his skills over the course of his young adult life, until he finally discovered the amazing art of body modification. Pumping Ink has been his home shop for his entire tattoo career; he prefers to work in realism portraits and black and grey. He has built a widely respected recognition among his peers for amazing work and incredible skill.
Omar Macias
Omar Macias, owner of Wyze Guyz Tattoo Parlor in El Paso, TX has a unique and diverse talent. Coming from the streets of South Gate, Ca, with over 20 years experience, Omar is skilled in grafitti and homemade tattoo machines. He has also done European Tattoo Tours with Unauthorized Ink (UI). Omar and the crew at Wyze Guyz are dedicated to the originality and creation of every piece of art, trust and dedication of every client. From street art, cultura art, photorealism and black & gray, they know no boundaries.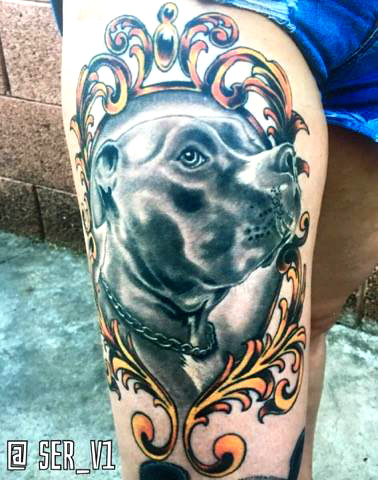 SerV.One
 Ernie 'SerV.One' Rojas first experience to develop his career as a tattoo artist was at Pumping Ink in El Paso. The creation of his art spans from aerosol to acrylic and has also done body art in multiple different states and countries. He currently owns a studio which also doubles as an art gallery in Peoria, Arizona called Top Rocker Tattoo.
"I am proud to say I grew as a multi-cultural artist in El Paso Texas." — SerV.One
Fabian Cobos
Fabian Cobos was born and raised in El Paso and has been practicing the fine art of tattooing since 2002. He opened Golden Goose Tattoo in 2011 and it is considered to be one of the cities premier tattoo parlors. He is known for his ability to tattoo in multiple styles.
Tattoo Arena Host:
Vanessa Jayme
Serenity Plaza
Shops:
West Texas Tattoo
Ralf jauregui
Eric Melendez
(Owner-Eric Ward)
Inked Up 24/7
Michael Aragon
Renegade Tattoo
Orlando Rodriguez (Owner)
Manny Silva
Saul Favela
Raul Frias
Done n Cane Tattoo
Victor Anzaldua
Matthew Craig
Jose Herrera
Wyze Guyz Tattoo Parlor
Omar
Danny
Horizon BLVD Tattoo
Jorge Calderon
Ink Xpressions Tattoo
Alex Bexfield
Jorge Barron
Forever Ink Tattoo
David Alcalas
Joel Avila
Ink Therapy Studio
Veronica Lee (owner)
Andy Zapien
Golden Goose Tattoo
Fabien Cobos
Insane Asylum Tattoos
Amy Mitchell
Ryan Egnatoff
Crimson Veil Tattoo
Joshua Kassner
Sarah Castillo
Fox Labyrinth
Viviana Contreras
Dario Contreras
Lally Budgen
Do's & Tattoos
Mark Perez
Buzz
Royale Ochoa
Texas Ink Slinger
Fred Murphy
Klutz
Tattoo Dans
Daniel Gonzales
Blood Line Ink
Javier Landeros
Johnny Salgado
Immortal Tattoo
Crubes
Gerry
Mylow
Blue Panda Tattoo
Robert Martinez
Steph Guiterrez
Gorge Medina
Ernie Serv 1 Rojas 
Top Rocker Tattoo
480-553-0240
Tinta Rebelde Custom Tattoos
Rockabilly Ray
562-325-7101
Los Angeles, California
The Side Show Studio
Rafael Robles
915-887-9865
Ottomatik
Enrique
Miguel
Kurtis (Owner)
915-219-1793
Pumping Ink Tattoo Parlor
Lil Alex
Gusto Pimentel
Horse Hernandez
Vegas Perez
Pablo Arguelles
Gibby Martinez
Angel Barrios
Enrique Smallwood
Meteor Dozal
Mat x3r0
Gilbert Hernandez
Pete Ybarra
Harley
Soldier Mike 
Michael Lance
217-530-2218
Notorious Tattoo Gallery
Pelon owner
Chino
Inklination
Luis Romo
Rick Uribe
Sun City Tattoo
Eduardo Borunda
Samantha Sena