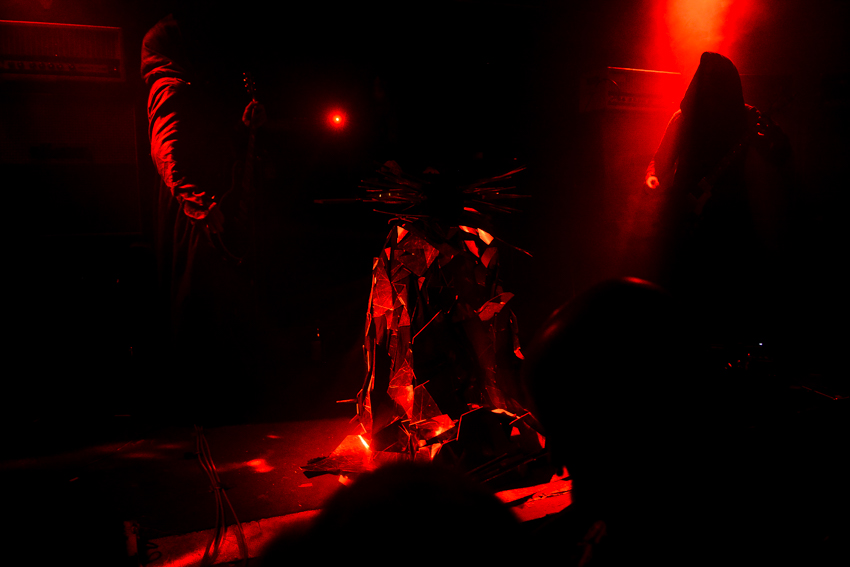 Sister Bar was the home for Sunn O))), a drone metal band from Seattle, with special guests Big Brave and Hissing. Sunn O))) is known for playing low-end music at a high volume with the intention of making every witness feel the vibration from beginning to end of their performance, like if they were getting into the void. Their music goes beyond metal; their sound and performance combined create art.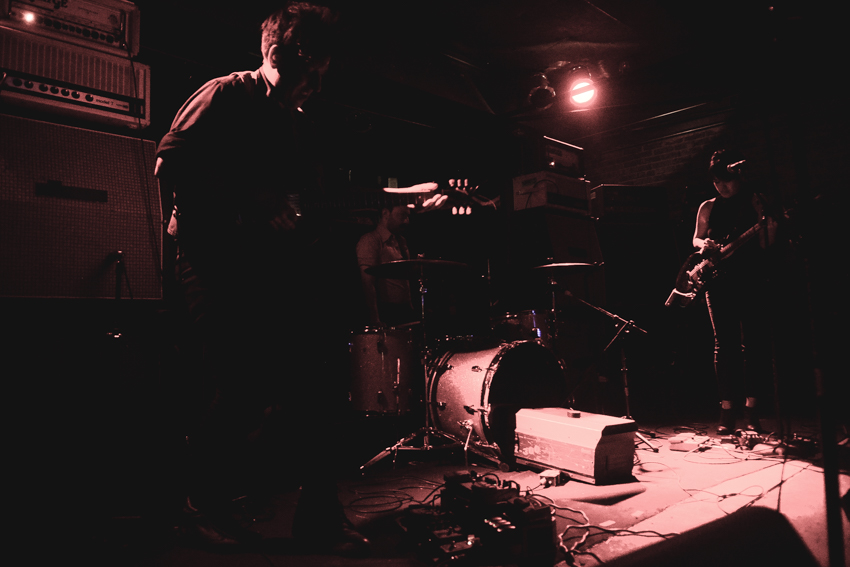 Silhouettes came on stage, a stage were smoke was all that was visible, to make the sound begins. A ten-minute intro prepared the stage for Atilla, known for being vocalist from the black metal band Mayhem. For about 40 minutes, the incantations from Attilla increased the dark waves in the vibrations from Sunn O))), just like if ancient demons were being summoned.
After the first half of the performance, Stephen and Greg left the stage for Atilla; the vibrations from the synths and his deep voice created the atmosphere that, know knows, maybe hell would have… or heaven. As lights went off, Sunn O))) was complete on stage again, and the vibrations began once again.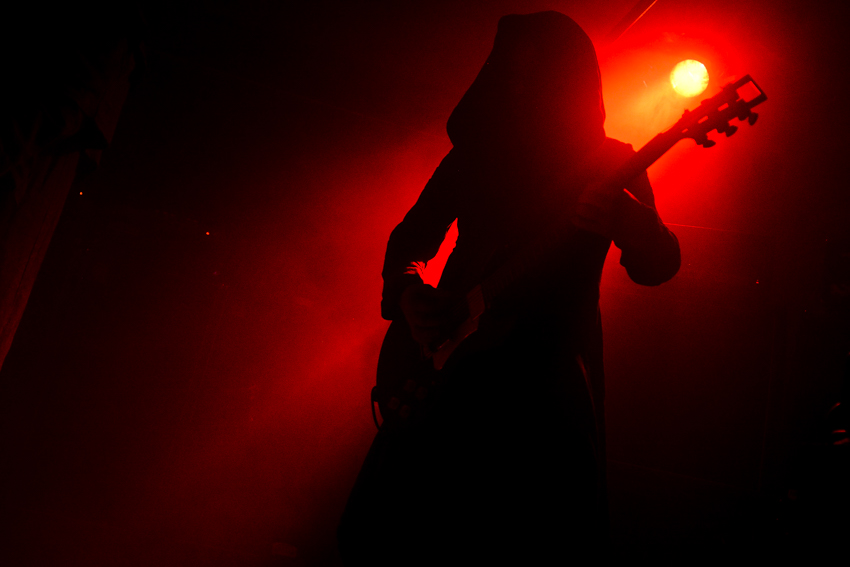 To end the performance, Atilla disappeared and reappeared as some kind of a god, wearing a robe and a crown made of mirrors, reflecting purple lights with them. Some people were convulsing while this was happening; the vibes and the energy were so real that one guy from the crowd lose control over his body as he started to tremble all over the first row. The way the finished their act was beyond reality.
For tour, Sunn O))) was Atilla, The Lord, Soma, Tos, Stebmo and 13 full stacks and 100 speakers.
Text + photos: Saúl Torres