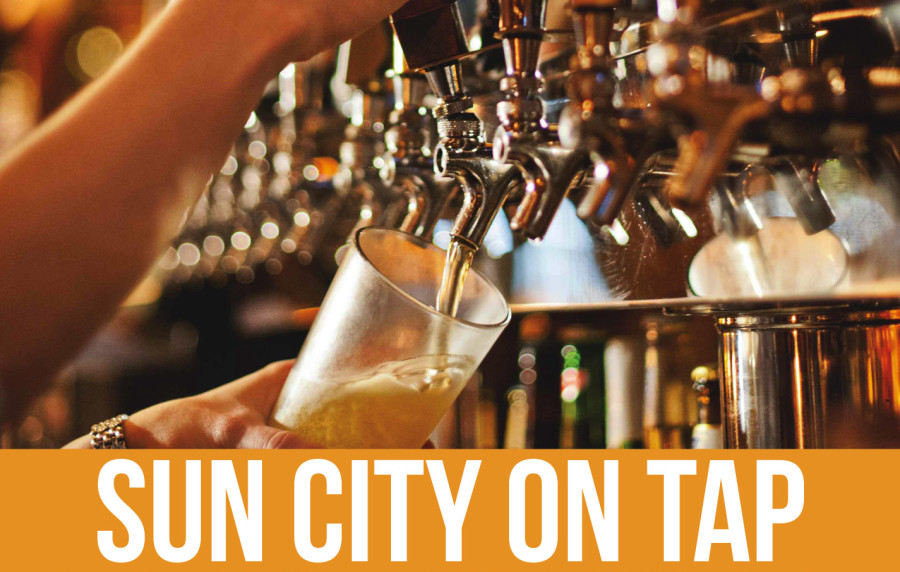 With craft beer mania in full effect, El Paso has no shortage of venues and events at which to indulge in the sudsy delight—Sun City on Tap is February 20 at Southwest University. The event is a collaboration between Townsquare Media, America on Tap and several local vendors.
"We have different beers that are coming in from all over the country," said Veronica Hernandez, live events manager for Townsquare Media. "As our list of craft beer vendors evolves, we definitely want to incorporate anything that is more local and regional."
Local bands Brown Betty and Main Street will provide the musical backdrop for the event. Retail and craft vendors will also be on hand selling their wares. Food vendors include El Jefe Taqueria, T Rex Food Truck, Big Dog Hot Dogs and No BS BBQ.
When attendees arrive they will be given an allotment of 8 sampling tickets and a complimentary commemorative beer glass, sponsored by Tin Man—the city's first, newly-opened growler filling station. Additional sample tickets are available for purchase for $3. The event is an excellent opportunity to try a variety of craft options and is perfect for novices and dyed in the wool crafties alike.
"It's awesome to be able to have an event where you can start to get to know what types of craft beer you like and that  helps those who are just dabbling in craft beer, " Hernandez said. "And it's great for beer connoisseurs who can sample beers from other parts of the country."
Some of the featured beers are currently available for purchase at El Paso liquor stores, however, some of the brands are not sold in this region.
"We try to make sure the beers are available to purchase within the city, but not 100 percent of them are," Hernandez said. "We want to feature things that are new to people, but not necessarily exclusive."
There will be 2 sampling sessions: 1 to 4 p.m. and 5 to 8. The admission is $35, with an additional charge for VIP tickets.  The VIP package includes a separate hangout area and the opportunity to taste a beer brewed specifically for that section of the event. The VIP area is sponsored by Craft House Pub & Grub.
Sun City on Tap
February 20, 2016, 1—4  pm & 5—8 pm
Southwest University  Event Center, 6500 Montana Ave