Porters. Pilsners. Bocks. Lagers. IPAs: We've all heard of them, but do we really know the differences between them? If you've never heard of these – they're all different varieties of beer and each has their own distinctive flavor & brewing process. Although the final product is a tall mug of frosty goodness, each is sure to create a different experience in your palate and with enough experimentation, you can be on the road towards becoming a craft beer expert yourself.
That's what Sun City Craft Beer Fest aims to do on September 28th in Downtown El Paso. The fest is the brainchild of Nahum Avila, an entrepreneur and devoted beer-oisseur. "For me there's something special about drinking craft beer; there's a unique story behind each brand and each batch that's produced. There are a lot of people behind each label that feel passion for the beer and how it tastes." That passion for craft beer has translated well into his life, at first starting out with small batches of home brews, then being the founder of the Sun City Craft Beer Fest and pretty soon opening a brewery of his own.
The pursuit of the perfect brew dates back to at least 5000 BC, making beer one of the oldest customs that humans have ever created. In conjunction with the domestication of cereal and the creation of bread, beer was one of the cornerstones of Mesopotamian, Egyptian and Babylonian life often used in religious rituals, medicine and sacrifices for the Gods.  As the ages passed, the production of beer and other hearty brews like barleywine saw an expansive boom in popularity with the rise of Christian monasteries. Monks became expert brewers in their mission for providing comfort & sustenance to travelers in their regions.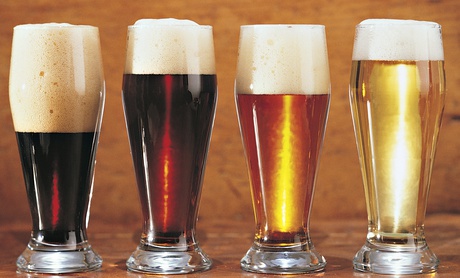 When it comes down to it, beer is a fermented drink formulated from a mixture of malted barley, wheat, hops, yeast and a variety of other possible ingredients such as corn, rice, sugar, agave or even potatoes. The final products can vary from recipe to recipe, which is what gives us the numerous amount of varieties we know today.
"There are plenty of styles that I haven't tried making but I love making Brown Ale, that's the variety I first started with." Avila says. "Thankfully, it tasted good and I continued brewing." Avila will soon start his own brewery calling it Number Brewery, and hopes to have it open by next year. "Right now we're going through all the legal processes. In El Paso, it's hard to start something that hasn't been around for a while."
In Texas, a potential brewpub needs a license to self-distribute and a brewer's permit in order to make the ale. Texas laws for craft beer making & distributing were much more stringent before bills SB 515-518 & 639 became laws in June 2013. These Craft Beer laws now allow more entrepreneurs, like Avila, to open craft breweries and pubs without all the red tape.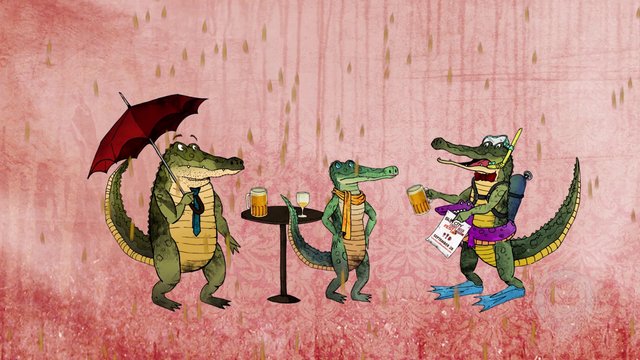 Like Avila had mentioned earlier, behind every label is a story of passion for the yeasty brew, and his story is as interesting as it is unique. "The reason I am calling my brewery the Number Brewery goes back to a party I threw to have my guests try out some new batches I had made. I had created three beer batches at that time and the only way to tell them apart, was to write a number on the bottle cap. Not only did my guests enjoy my brews, but I kept hearing them say 'Throw me a number one!' or 'Get me a number three!' and so the concept just stuck."
Despite the current popularity that the craft brewing culture is enjoying, it hasn't always been so prominent in America. It wasn't until the mid-1970's that the brewing landscape began to evolve and before this time, light lagers and watered down beers filled shelves and bars. Even now some of the more mainstream & less robust beers (Budweiser, Corona, Natural Ice and so on) continue to dominate the shelves at any liquor or convenience store. But back in 1976, a grassroots movement began to grow. Tired of ho-hum beer and a severe lack in robust flavors, some call the opening of The New Albion Brewery in Sonoma, California the new renaissance of American craft brewing.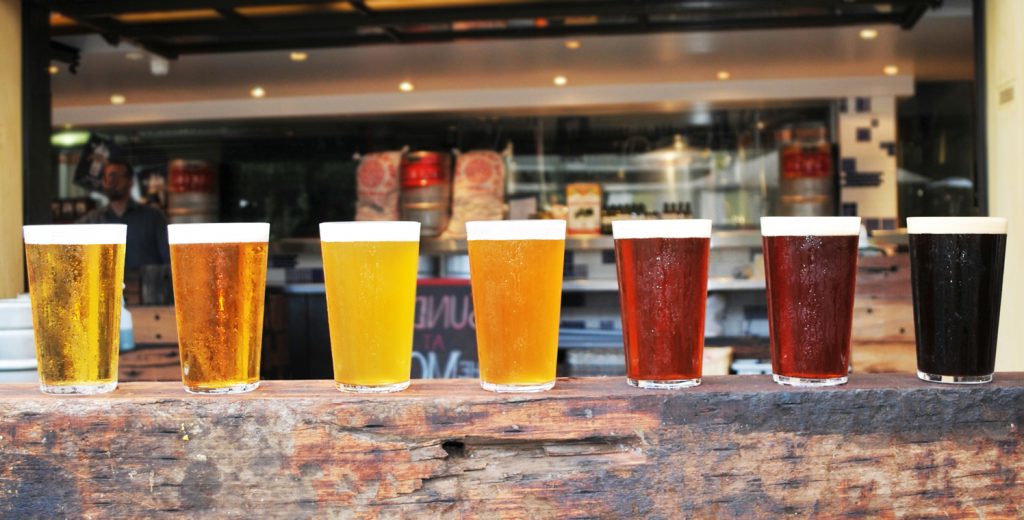 Inspiration hit the American public like a ton of hops. From that point forward home brewers began honing their craft carefully, building the next era of the beer brewing culture. Microbreweries, like El Paso's upcoming Number Brewery, began cropping up around the nation and have grown exponentially from the 8 microbreweries in 1980 to the over 2300 in 2012.
The Sun City Craft Beer Fest will honor the crafty spirit of home brewers with a separate juried competition on September 26th. "The home brews are only going to be available to the judges. There are plenty of home brewers in El Paso and it's really great for them to talk about their recipes and see how they are all different," Avila says.
Although the home brewing portion of the whole Sun City Craft Beer phenomenon isn't going to be a part of the actual festival, there are plenty of other elements that are sure to make the event a new favorite for El Pasoans. "What we want to offer to the public is the knowledge to pair the right food with the right type of beer. Many times, people just order their favorite beer with their favorite food but what they don't know is that they can find more flavor if they're paired correctly."
In addition to beer & food pairing demonstrations, the fest will feature over 200 different brews from over 50 confirmed breweries such as Colorado's Breckenridge Brewery, Delaware's Dog Fish Head Brewery, the Santa Fe Brewing Company and my personal favorite, Goose Island Brewery from Chicago. A full list of participating breweries can be found on the Sun City Craft Beer Festival's site, http://suncitycraftbeerfest.com/ . Live brewing demonstrations, music and art will also be major elements of the festival.
Tickets are available in General Admission, VIP Admission (which provides for a dedicated entrance, first access to all beers and the ability to leave & re-enter the fest) and also a Designated Driver admission.
suncitycraftbeerfest.com
twitter.com/SunCityBeerFest
facebook.com/SunCityCraftBeerFest
TEXT: CRYSTI COUTURE