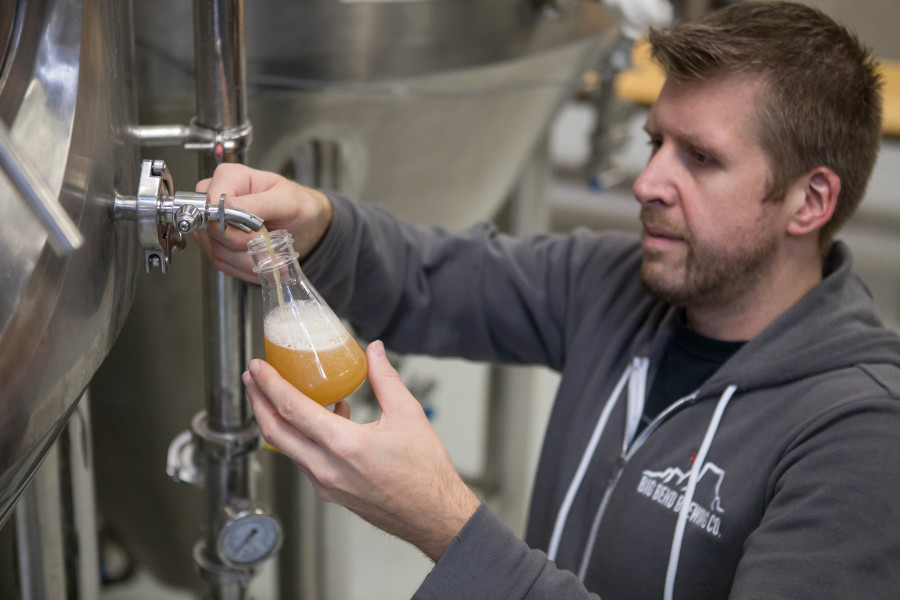 Craft beer pioneer, Steve Anderson, left a huge gap to fill out at Big Bend Brewing Company in Alpine, TX. Anderson single handedly came up with the delicious BBBC beer recipe's we now enjoy at our local brew pubs. His sudden passing was tough on the community who, with time, managed to pick themselves up and focus on new opportunities that presented itself. They looked around for someone who can respect and appreciate the foundation that was laid on the ground. Their tireless search brought them to Jan Matysiak—a tall blonde German born beer enthusiast with an amazing palate for flavors and aromas. His repertoire of beer recipes landed him a spot in Alpine as the Director of Beer Operations at Big Bend. Jan shared a few words with us about his migration to the states, passion for beer, and his new found home.
Where were you born and raised?
I was born in Hannover, Germany and grew up about 350 miles south of that in Karlsruhe.
All beer is more or less good. It's just beer, and it's there, and you drink it, and it's good.
 What is the beer culture like where you grew up?
There is no specific beer culture in Germany like there is in the United States with craft beer right now. All beer is more or less good. It's just beer, and it's there, and you drink it, and it's good.
 How did you make your way to the United States? What places did you go to? What was your impression of the United States?
Seven years ago I was offered the opportunity to work for a brewery in the U.S.—I was young and adventurous and thought "What the hell, why not?" When I arrived, I visited most of the big cities in Texas, but decided to settle in Austin and started working at Live Oak Brewing Co.
One thing that has really struck me in my visits across the U.S. is how diverse the culture is. For example, in many ways the Northeast seem to be a lot closer to Central Europe in their culture and traditions than the Northeastern U.S. is to the Southwestern U.S. But it's such a big country with such diverse culture that it's hard to make generalizations. There is so much to like about the United States. However, Texas remains my favorite place to live.
What kept you in Austin, TX?
Nothing really—I left in 2011 to work for Sixpoint Brewery in Brooklyn.
How did you hear about Big Bend Brewing Co.?
The first time I heard about this project was very shortly before I left Austin for Brooklyn. I was having some pints with Steve Anderson at the Crown & Anchor in Austin, and he told me that he was in the process of leaving Austin and starting something really cool in far west Texas.
What are your thoughts on Alpine, TX?
It's a great place for Big Bend Brewing Co.; the mountains are beautiful. I'm looking forward to getting to know the area over time.
How did you get into brewing beer?
When I was a young soldier in the German Army thinking about what to do after the military, my thoughts turned to that magnificent brew in my hand…and I figured I may as well have a job making something I enjoyed. Over time it has become a driving passion, but when I first began, I just wanted to have a good career.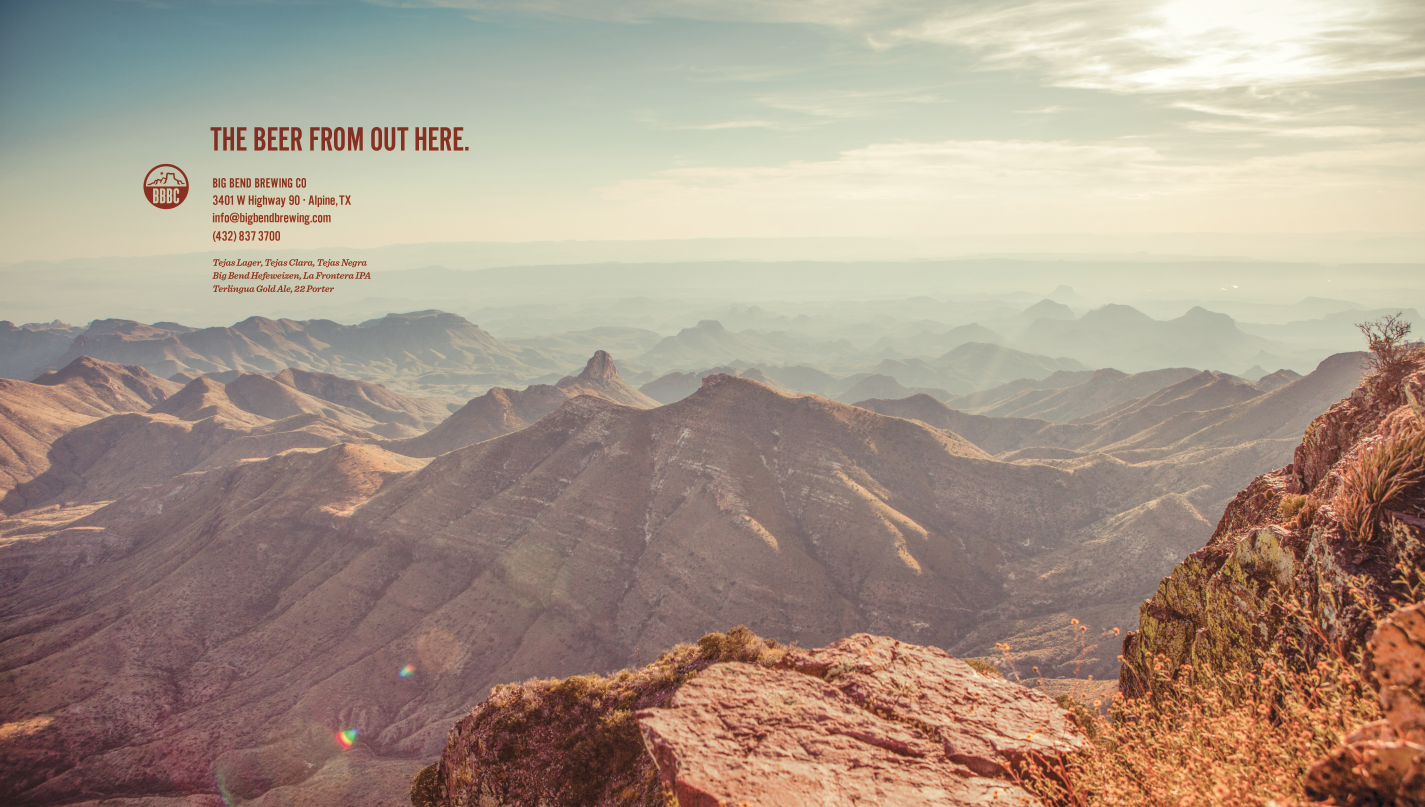 A good beer is well crafted, appropriate to the intended beer style, free of off-flavors, and thoughtfully presented.
What kind of beer do you enjoy making and drinking?
Excellent beer; there is no one style that I prefer over others. Beer has always been the people's drink, and I enjoy making a diverse offerings so that there is a beer for everyone. I enjoy tasting all styles as well so that I can keep up with the innovations and craftsmanship of other brewers.
When you drink a beer, what qualities does it need to have for you to classify it as a "good beer"?
A good beer is well crafted, appropriate to the intended beer style, free of off-flavors, and thoughtfully presented. Besides that, the absence of any cheap adjuncts and inappropriate brewing techniques is also of major importance.
 Will you be bringing any of your own special recipes to BBBC?
Yes, plenty of them. Our late spring seasonal, the Balmorhea Imperial Berliner Weisse, will be out mid-April and was my recipe, as well as our Valentine's Day limited release, SW15 Texas Desert Bock. I also made some minor improvements to the core lineup to help bring out the best in each beer. We have some exciting things in the works; we will be launching a specialty bottle series later this year, and will continue to test new recipes in our tap room. There are plenty of recipes in development.
Aside from beer, what other alcoholic beverages do you enjoy drinking?
Mexican martinis and good spicy Bloody Marys. But mostly beer.
 Anything else you want to add?
Of all the Texas cities, I have spent the least time in El Paso, and I'm very excited for the opportunity to learn the city and to be part of El Paso's burgeoning craft beer scene.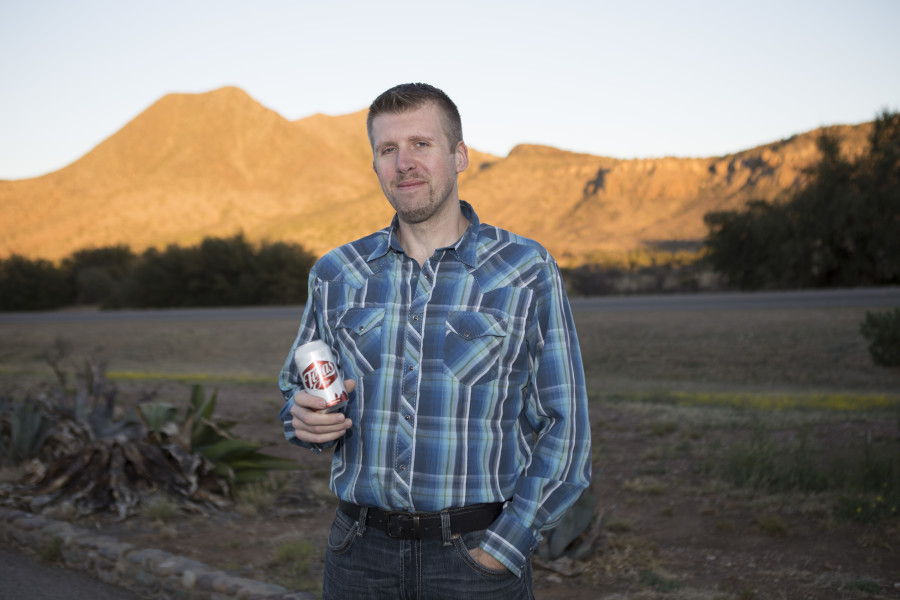 Text: Alex Durán | Photos: Courtesy of Big Bend Brewing Co.