It's time to dust off those video cameras and mad production skills for Ghostlight Creative's 4th annual 48-hour Film Slam. The event is the brainchild of the advertising agency's creative team who saw a need to fill in the area for a creative outlet for aspiring and amateur filmmakers.
"This is an event where people who want to tell a story can exercise their creative muscles and start and finish a unique creative process that won't take up too much of their time," said Ghostlight Creative founder and principal, Ray Sanchez.
The event is open to anybody who feels they can create an 8 minute film within a 2 day period. In previous yers, teams from El Paso, Las Cruces and Juarez have entered. In this competition,  the top 3 films will be awarded cash prizes and trophies.  New this year is the category-based awards for which all films are eligible; it is fashioned after the Academy Awards where films will be judged on best actor/actress, musical score, cinematography, special effects and so on. The agency intends to show all of the films for a public screening at The El Paso Community Foundation.
"Even if a film doesn't place in the top 3, we still want to recognize the skills that went into creating it and to celebrate that," Sanchez said.
Films will be evaluated by individuals who live outside El Paso; this is a safety measure put in place to help ensure the judging is as unbiased and objective as possible. Another requirement is the judges have to be experienced in the film making industry and working in the film, entertainment or creative services sectors.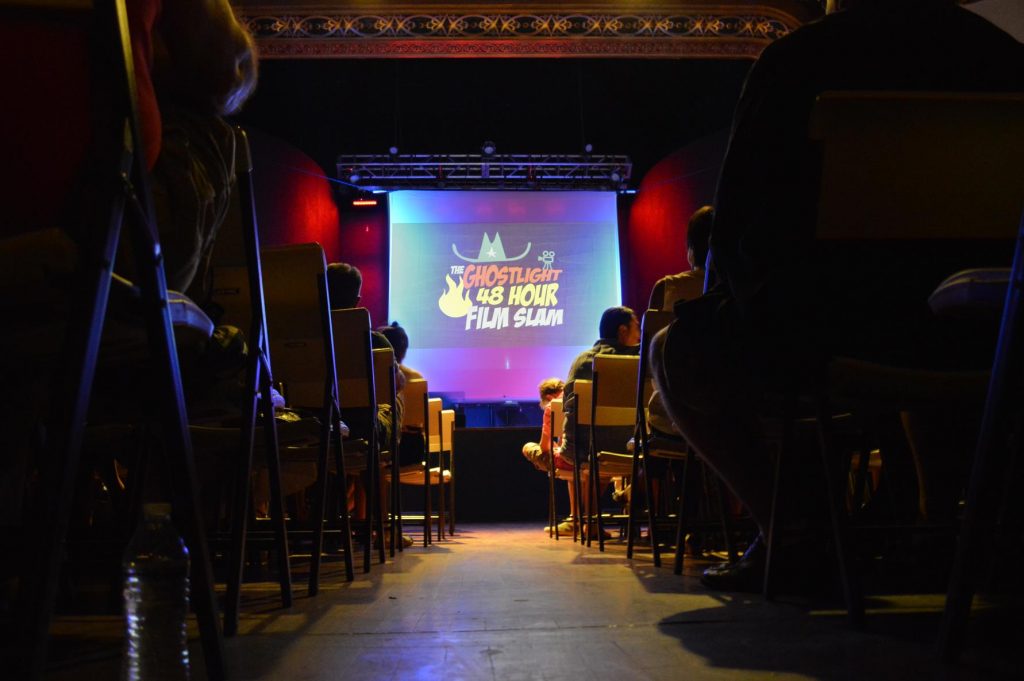 The process for entering the contest is simple: teams are required to go to a production briefing which takes place Friday, June 26 at Creative Kids. Teams will draw a category from a bowl. Genres include horror, action/adventure, comedy and many others. If teams are not satisfied with the genre they have drawn, they have one more opportunity to draw. Each genre will be in the bowl twice. "If they draw again, they have to go with whatever selection they get that second time, knowing there's a chance they could draw the same genre again," Sanchez said.
The entry fee for the contest is $60 before June 19, after that the cost goes up to $80. The money from entrance fees goes back into supporting the Film Slam itself, as well as to this year's designated charity, Creative Kids. All admission fees are due by 6 p.m. on June 26th.
From the moment of kickoff, the countdown begins. All teams must submit a digital copy of their productions by 9 p.m. on Sunday, June 28th. Hardcopies of the films are due Monday, June 29th at the Ghostlight Creative offices.
There are a couple of safeguards that will be put in place to ensure authenticity of each film. Teams are required to include a selected line of dialogue as well as a particular location in their productions.
Another new feature is a movie poster contest. When teams arrive at the production briefing, they will be paired with a graphic designer who will create a poster for their film. All of the posters are due at the end of the 48 period as well. Posters will be judged and awarded prizes.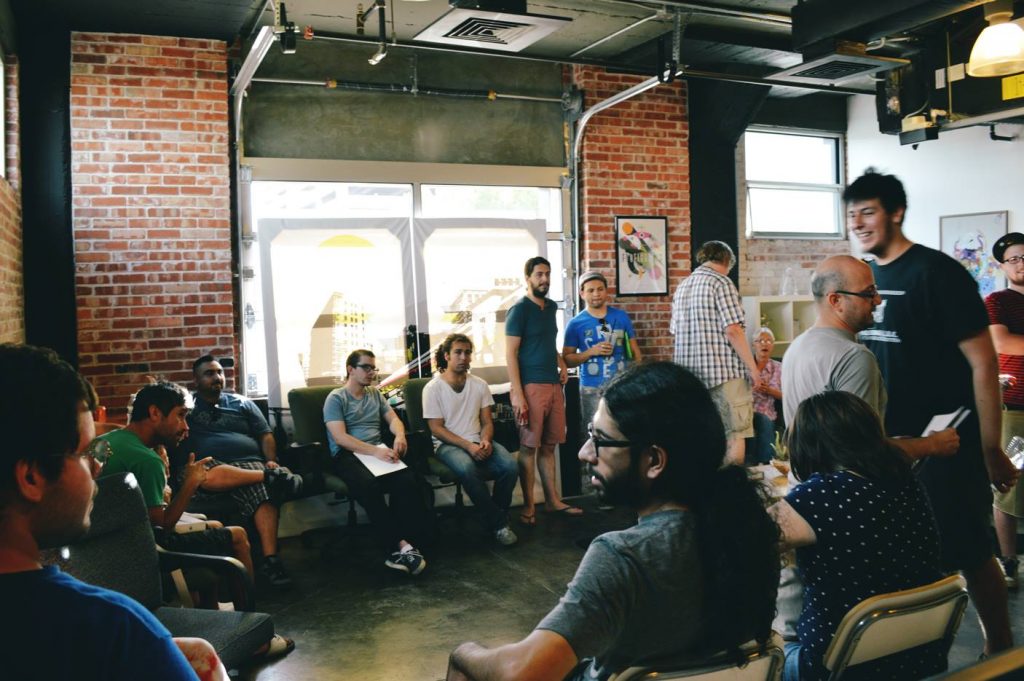 Also new is the judges' comments and critique portion. After viewing the films, the judges will anonymously record their recommendations and feedback and the teams will be able to view those comments. According to Sanchez, the awards and judges' comments are 2 of the most important aspects of the film slam. "To get that feedback [judges'] seems to be a really valuable thing for the teams," he said. "And to see the teams and their work be appreciated—that gratifies me most."
In future Film Slams, Sanchez would like to document what happens behind the scenes and follow the teams on this grueling film-making task.
"I'd like to be able to film the story behind the story and to see what's happening behind the scenes. There's a lot of drama that goes on between team members during this process," he said. "I think it would be intriguing and fascinating to document that."
Sanchez went on to say that everyone, regardless of skill level and experience is encouraged to enter. "If you can find beauty in the mundane and in simple things, and have a story to tell, we urge you to engage in this creative process."
Top films will be screened at the El Paso Community Foundation on Sunday, July 12 at 1:00.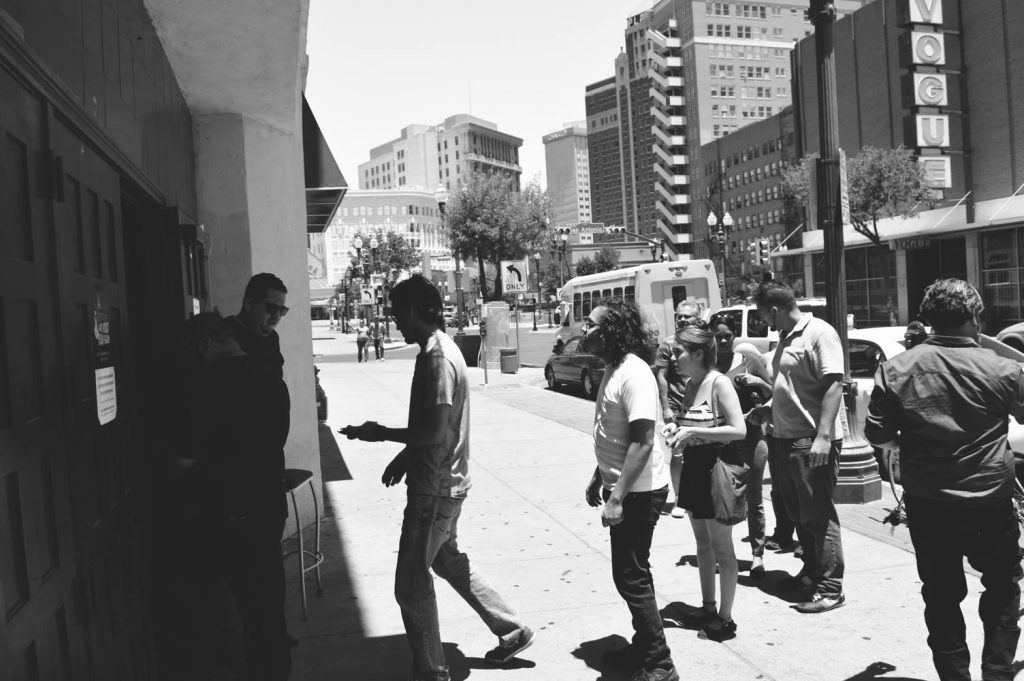 ---
Text: Denise Nelson-Prieto | Photo: Courtesy of Ghostlight Creative