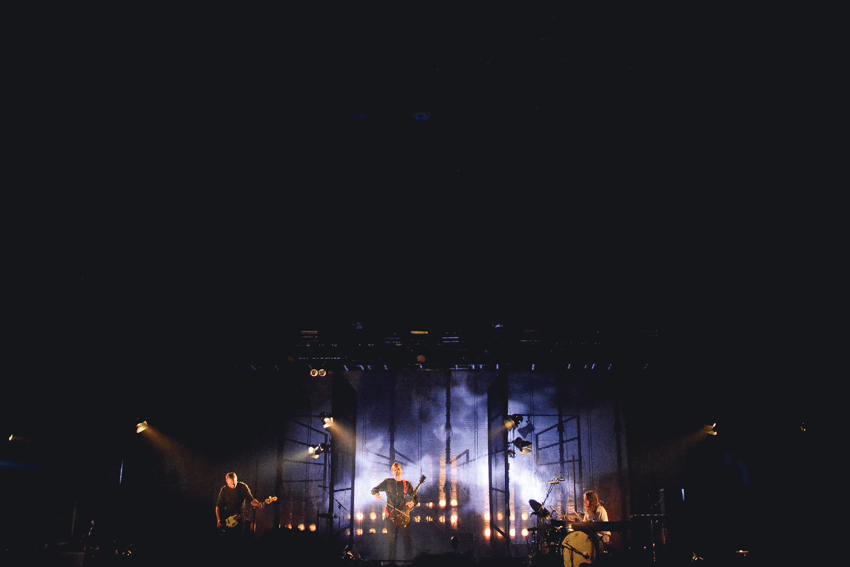 Text+photos: Saúl Torres
This Sigur Rós performance has been one of the most beautiful sounding and powerful in years; unlike the last times, besides of a whole orchestra act, this time, only Jónsi (vocals/guitars), Georg (bass) and Orri (drums/piano) took the stage showing that for the band, just them three are enough to create a powerful atmosphere and a flawless show filled with abstract and hypotonic visuals to join their music and create together different moods on every song from their set.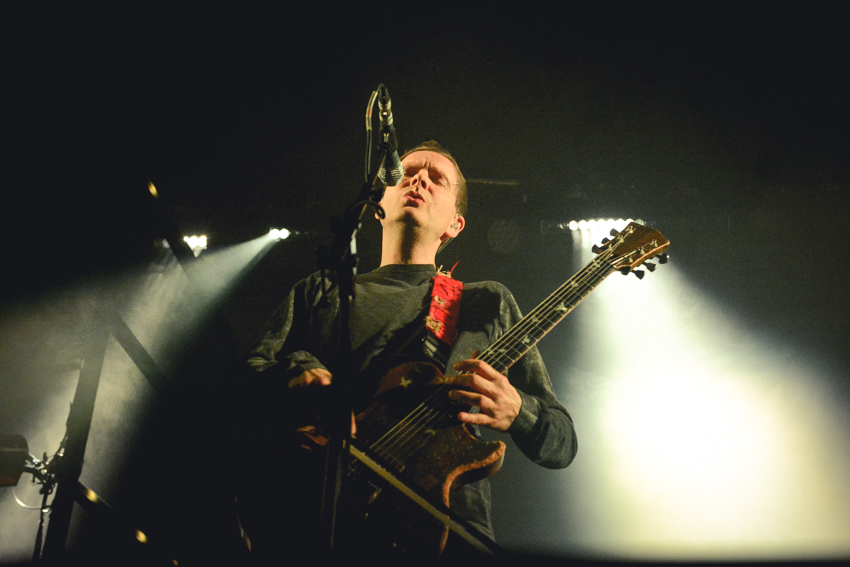 It is like if every detail was designed to bring into life feelings that might be indescribable without the whole audio-visual experience that also brought together people in a carnival of emotions during the Sigur Rós' performance. No matter that everyone were sitting most of the time, the energy from the crowd was so pure, that after every song, warm applauses to thank the band stunned the place for seconds. At the end, Sigur Rós performed "Popplagið", with an extended outro of music and visuals to say goodbye to the totally packed Orpheum Theater.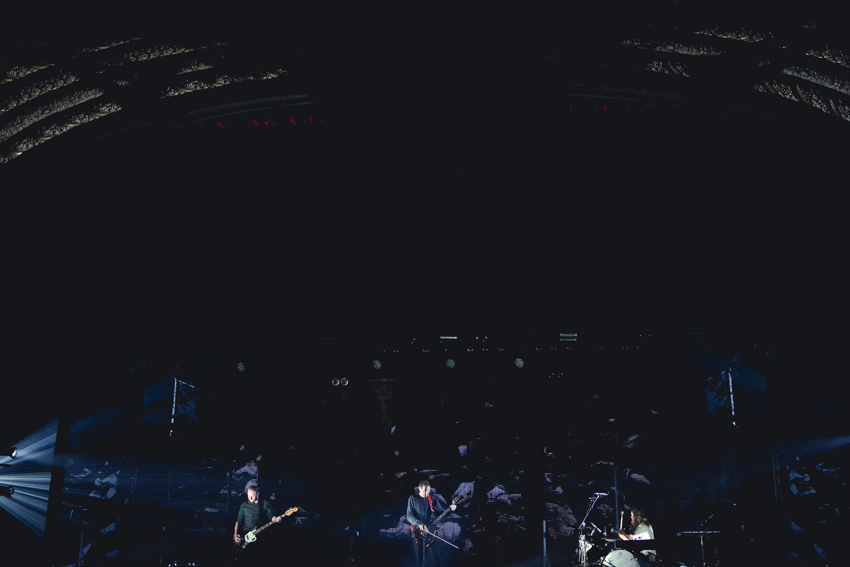 Sigur Rós played two sets, both of them with a different meaning and sequence of songs and feelings:
Set One:
Á
Ekki Múkk
Samskeyti
E-Bow
Dauðalagið
Glósóli
Smáskifa
Set Two
Óveður
Starálfur
Sæglópur
Ný batterí
Vaka
Festival
Kveikur
Fljótavík
Popplagið