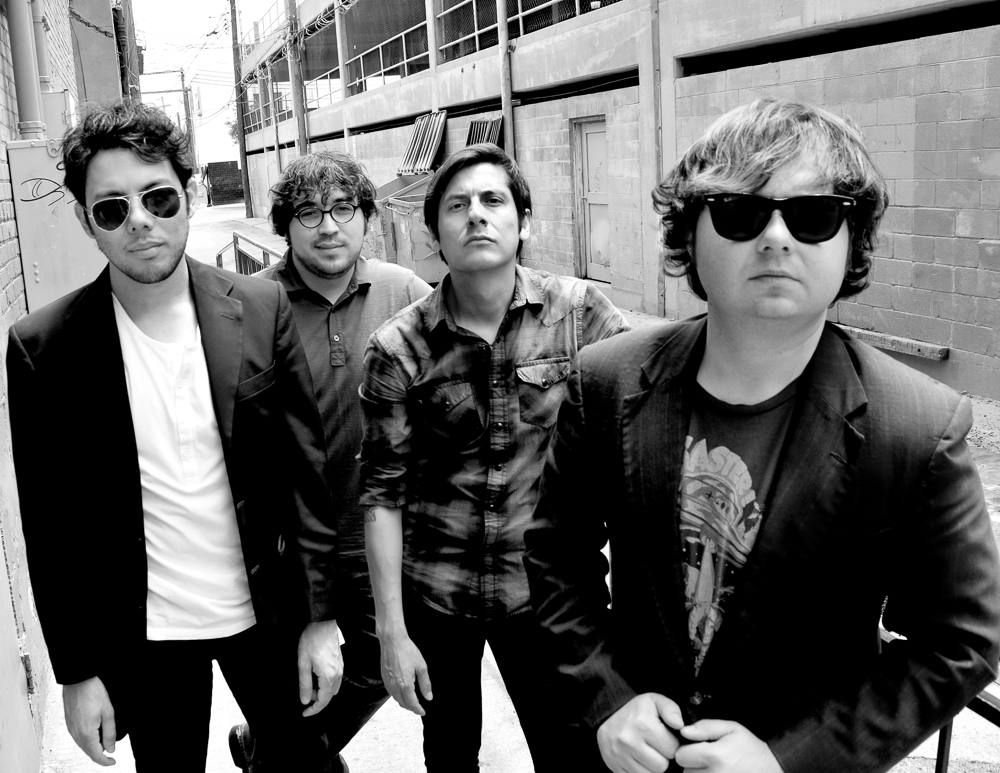 Text: Chantel Baul | Photo: Angelina Juarez
Borderland band Acid Pie first came on the scene in 2012 with their debut EP It Makes Me Feel Like . . . Wooh!. With their gritty chords, swift percussion, and gripping vocals, the group quickly gained a following in Juarez.
Their unabashedly retro-yet-relevant feel earned them a nomination for "Best Garage/Punk Album" at the 2013 Indie-O-Music Awards, as well as a record deal with El Paso's own Electric Social Records in 2014.
That same year, Acid Pie released their self-titled record and started spreading out in the El Paso scene. After a 3-year album hiatus spent performing, composing and growing, the band is back to present their third album Watergun which was released on August 5th.
Acid Pie is a four-man ensemble with Rolph Zehntner and Adrian Romero on the vocals and guitars, Edgar Santiesteban on bass and Jesus Avila aka "Chuy" on drums. Each member has their own musical influences and style that amalgamate to compose Acid Pie's signature sound.
"It's rock & roll, but it deviates from that a little bit here and there, as we explore ideas," said Zehntner. He describes their style as down-to-earth with a quintessential garage vibe. With influences ranging from The Beatles and Blink-182 to Radiohead and Eric Clapton, Acid Pie's music is fairly eclectic all the while managing to stay to true to their own unique brand of rock & roll.
Their latest album reflects that diversity. On Watergun, listeners will perceive layered elements of punk, pop, that iconic 60s sound and even "this surf, western-y what-the-hell-is-this"—as Romero so quaintly put it.
The title Watergun is also a multifaceted allusion, recalling both The Beatles' Revolver album, while poking fun at the national debate over gun control, all at once. The title serves as a worthy epigraph for the collection it describes; it evinces the same thoughtful intention from which each song in the album arose.
More than a year and a half in the making, Watergun is a conscious effort. "There's no retrospect, it's definitely talking about some things," Zehntner reflected.
Unlike their debut and sophomore releases, this new album is not a product of a stream of consciousness or a random assortment of unrelated songs. There's a theme here, and it's steeped in the band's experiences through the years living and learning in the border's twin cities. "As you get older, you learn to speak of what you know," Zehntner explained.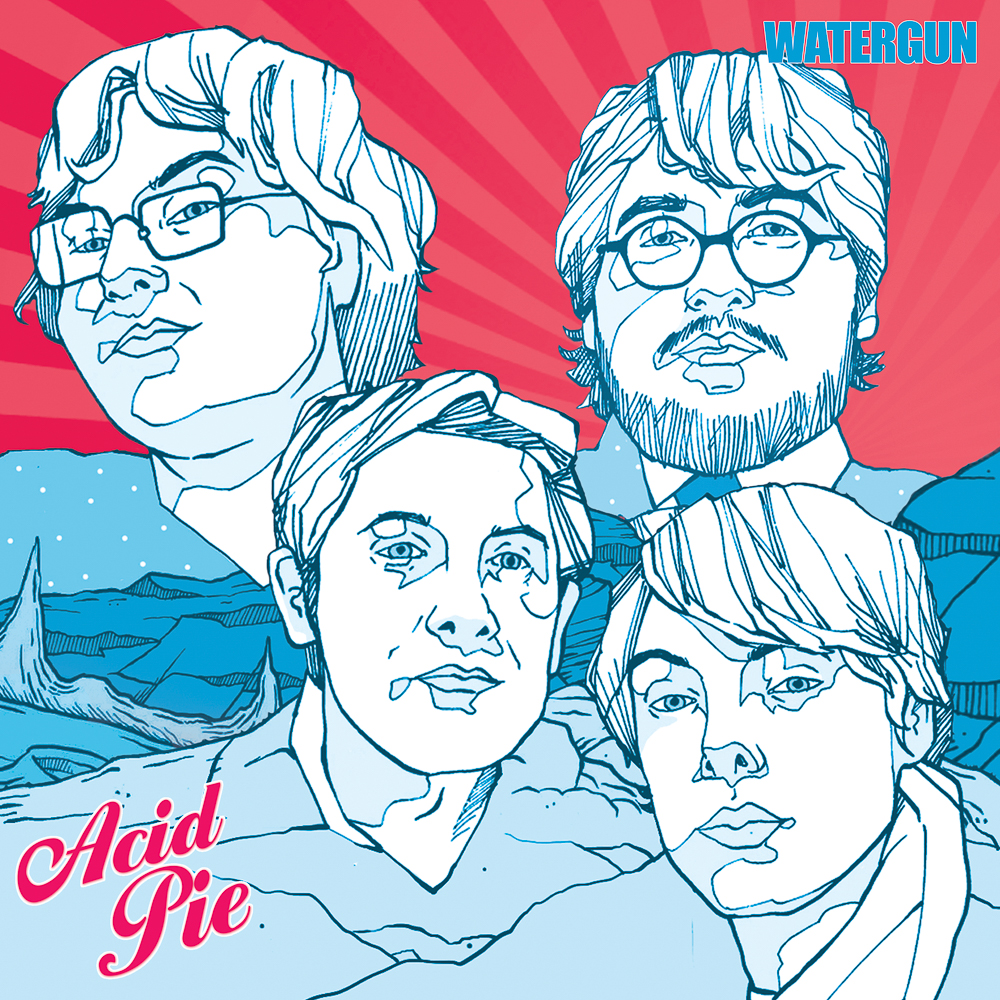 He describes the album as a conversation, a chance to have a dialogue with the listeners about heavier topics like the political scene and socioeconomic stratification, and other things as light as love: "We want [people] to think a little bit, to agree with us or disagree with us. Just don't come shoot me at my house," he added.
Songs like "So Hard (For the Money)," "Here It Comes" and "Bang, Bang, Bang" speak to the social controversies so present in our own community and nationwide.
Still, others like "Lovers" for example, offer solace. A particular standout, "Shine," exemplifies the notion of saving the best for last. In an album that brazenly takes social anxieties head on, the final song offers that bit of hope so needed in times like this. Zehntner and Romero both identified this song as an album favorite. Romero relishes the song's bold arrangement and psychedelic feel, while Zehntner's favorite part is the closing lyrics, "I can wait forever, I've got time." While the political landscape is conspicuously bleak, Acid Pie finds resolve in the fact that "those fuckers are old . . . so the one thing we have that they don't is time." A comforting thought.
In addition to the real-life experiences from which Watergun was born, time is a unifying motif that threads the album songs together. "Time is referenced in most of the songs one way or another," Zehntner explained, "It's either, 'your time is running out' or 'all the time' or 'I'm waiting for something' . . . and at the end, it's 'I've got time'. And that's sort of the wrap up for the album."