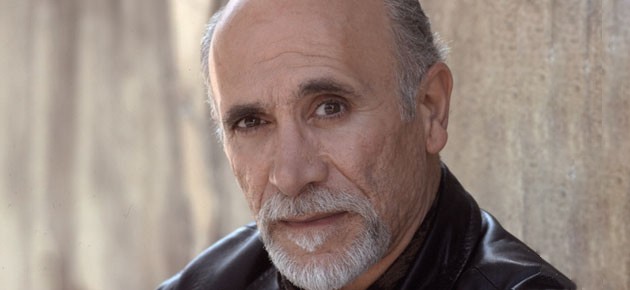 Whether portraying an alcalde in The Mask of Zorro, a Mexican marijuana farmer on 'Blow' or a revolutionary alien from Chulak on Stargate, Tony Amendola has fulfilled each of his unique acting roles with such finesse and artistry – it's easy to see why this thespian has been finding steady work for the last 35 years.
Tony began acting at a young age and participated in a variety of theatrical productions such as "Othello", Taming of the Shrew" and "American Buffalo". His unique talent coupled with his Master of Fine Arts Degree allowed him to teach theater for some time before deciding to make the move to pursue his acting career on a more serious level.
Tony's acting roles have been plentiful since then and he has made substantial contributions to the sci-fi genre as a whole, earning him a spot at Sun City Sci-Fi as a distinguished guest. Mr. Amendola was able to take some time out of his day, despite being a bit under the weather and freshly out of a rehearsal, to discuss his career, thoughts on sci-fi and his upcoming trip to El Paso.
Thanks for taking the time to chat with us! I know you're a very busy man nowadays, can you tell me some more about the projects you're currently working on?
Right now, I have two shows that I'm working on; the first one that just recently started is called 'Continuum' and it's on SyFy in the U.S. now. In tandem to that, I'm also doing a recurring role in 'Once Upon A Time' where I play Gepetto.
'Continuum' is an interesting show that incorporates sci-fi and a lot of the social movements like the Occupy movement and so on. It's also a time travel show – it starts at 2077 and jumps back to 2012. The series is filmed in Vancouver and a time where corporations have taken over. It deals with a police protector; a woman named Rachel Nichols, as she attempts to hunt down a group named 'Liber8'. I play the leader of this group. My character is a bit of a revolutionary and activist but eventually becomes quite a violent gentleman.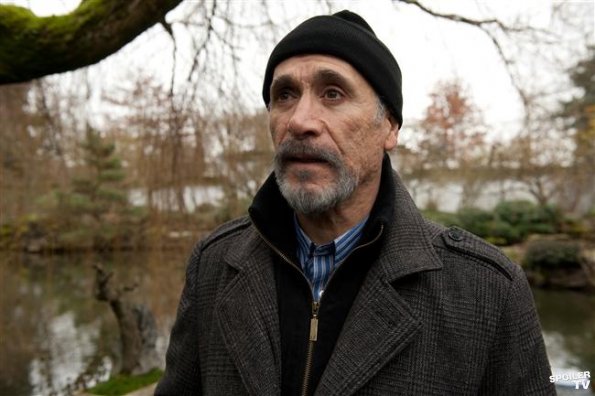 What episode are you on with Continuum?
Currently, we're on Episode 4. I was in Episode 1 and sort of disappeared in a time vacuum in Episode 2 and 3 and can't come back in Episode 4. It's really interesting because no one knows where I disappeared off to, but I'm thrilled to be back.
How is it like to be filming these two shows concurrently?
It's really nice to have these two opposites; one gentleman who leads from his heart – Gepetto does everything for his boy – and the other guy believes that the ends justify the means and struggles. It's nice to have this pendulum play between these two characters.
How was 2012 for you as a whole?
It's been a wonderful year for me and I've worked with some wonderful people.  There's been a lot of variety; I went to Sundance earlier this year and it was a terrific experience. This past year was very kind to me and I was very productive.
If you haven't seen it you can check out my Facebook page that has trailers and other stuff for 'Once Upon A Time' and 'Continuum'.  For many years I was on 'Stargate' and this was my first major introduction into the sci-fi genre and so far, it's been a delicious journey.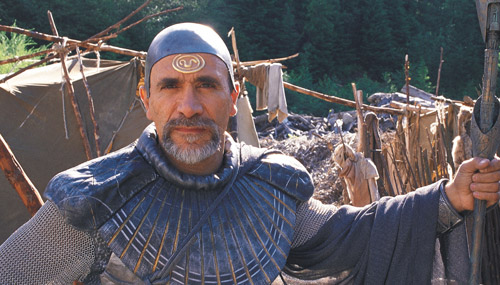 This might be somewhat difficult to iron down – or not- but can you tell me about your favorite episode or story arc portraying Master Bra'tak in Stargate?
My favorite episode while portraying Bra'tak was 'Threshold'. It was an episode that Brad Wright wrote and it dealt with a lot back story between Teal'c and me. We got back to the beginnings of that relationship: my suspicion of the humans and his beliefs regarding humans.
Have you made any deep, lasting friendships with other actors along your journey through acting?
I have, but it's a funny thing particularly when you work with "stars" you're just working with them. It's very hard to live in the world acting so any friendships that I've made have been with actors of my stature.
What do you think of the acting industry now? How has it changed since you started?
On any given week, 90% or more of the actors in the United States are unemployed. I've been acting professionally for about 35 years now and to be able to earn my living this way is an accomplishment as well as an honor. It's not easy to be able to do what you love to do for a living.
A lot of young actors come up to me and think that there's some sort of 'magic formula' instead, I tell them that if there's anything else, other than acting, that they could do to make them happy, to do that.
I've been very lucky. People ask me if I miss doing stage and I tell them that I really love doing television and film. Of course, I'll never give up the stage. It's important; it's sort of the history of what acting is.
Before you ventured into the world of science fiction in your acting roles, did you have any particular interest in it?
Only in the broadest sense. I certainly saw the first 'Alien',  the Ridley Scott one, all the Star Wars when they opened and I really love Blade Runner. As a boy, I loved what is now called steam punk, which is the Victorian sci-fi: H.G. Wells, time machines and 'Journey to the Center of the Earth'. All of those things were fascinating to me.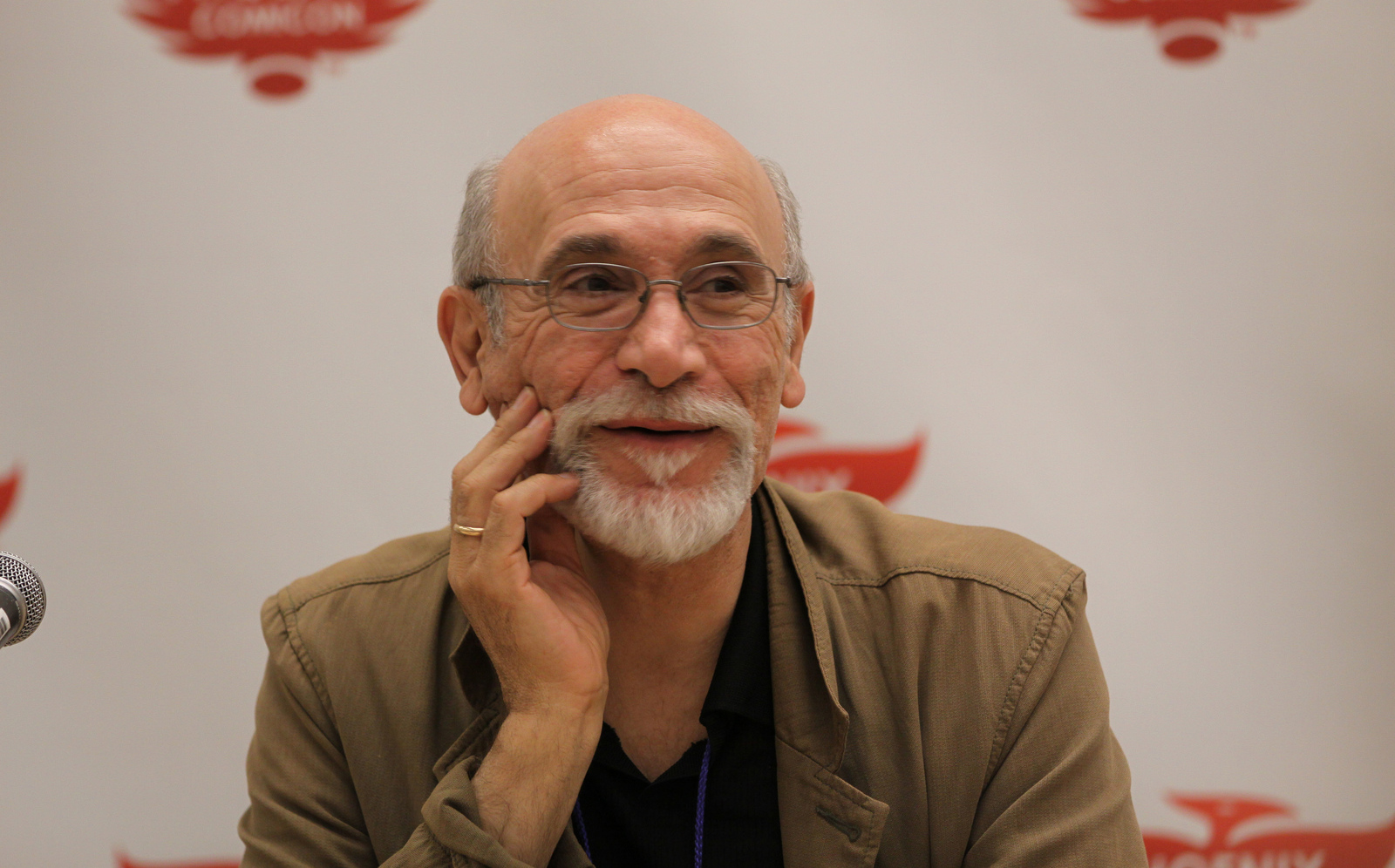 Now that you've been immersed in the world of sci-fi for quite some time, what do you think about conventions like Sun City Sci-Fi?
I'm sort of torn between loving the chaos and the exposure to so many different things that the big shows offer versus the intimacy of really being able to have a conversation with some of the fans at the smaller shows.
It's a testament to the loyalty and passion of the fans. They take the work very seriously and follow it very closely.  It's always interesting when someone starts talking to you in a language that was created for the show and you don't remember it!
Do you get to enjoy a good level of interaction with your fans while at these conventions?
I think the fans understand that when they're going to a bigger show there won't be as much contact. If they're going to a smaller dedicated event, then there's a good chance that there will be some contact and that the fans will be able to talk to the actors. By and large, us actors are very appreciative.
At many sci-fi events, the actors are just the entertainment. The social aspect is within the fans. I've seen fans that were dating then got married and then the next thing you know, they have a kid. It's really beautiful! I'm always just so amazed at their passion. I think there's something to be learned from that.
Sun City Scifi will be held April 26, 27, and 28 at the El Paso Airport Marriott.
Marriott of El Paso
1600 Airway Blvd.
El Paso, TX 79925
Event hours:
Friday – 6:00 P.M. – 9:00 P.M.
Saturday – 10:00 P.M. – 6:00 P.M.
Sunday – 10:00 P.M. – 5:00 P.M.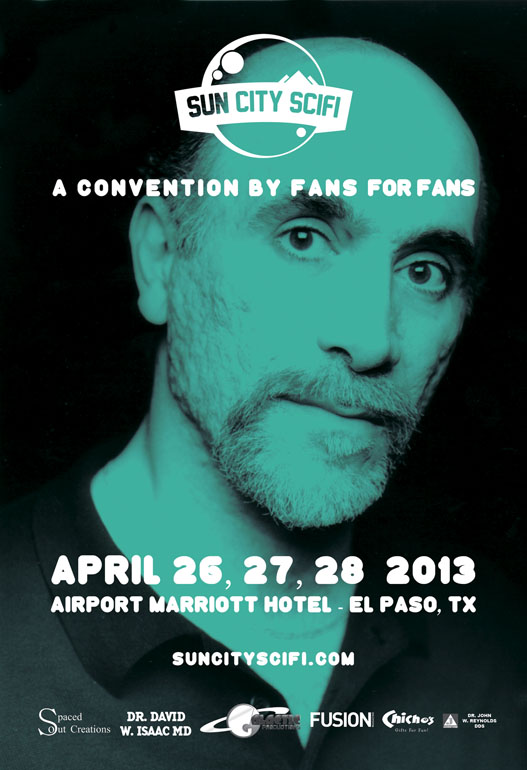 TEXT: CRYSTI COUTURE @CrystiCouture