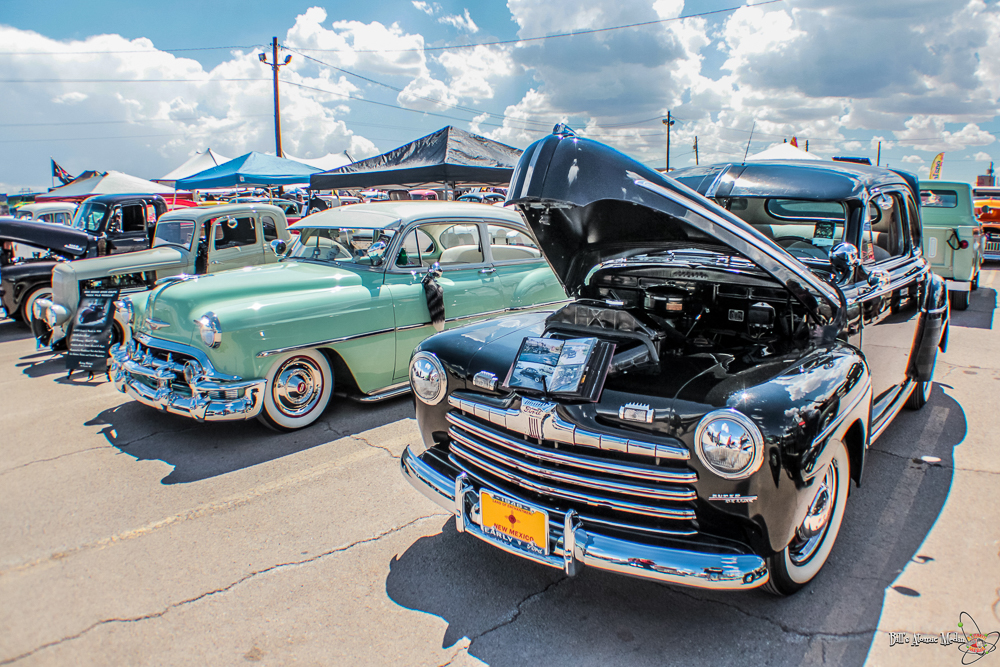 Photos: Bill's Atomic Media
What began as a little ol' car show at the Great American Land & Cattle Co. (in northeast El Paso) 7 years ago has exploded into a 2-day extravaganza that's recognized as the city's premier end-of-summer bash.
The Great American Rockabilly Riot storms in September 2nd and 3rd at the El Paso County Coliseum. It is an exciting celebration of the country's love affair with all things 50s including cars, chicks, and rock & roll.
What began as a counter culture movement and embraced heavily by 1950s youth after the end of World War II, rooted itself firmly in American society and is still going strong today.
"Kustom Kulture" embraces the self-indulgent. Pin up girls, greasers, hot rods, tattoos and rockabilly music are a few of the iconic elements of the movement, which glorifies the racier, hedonistic aspects of the 1950s.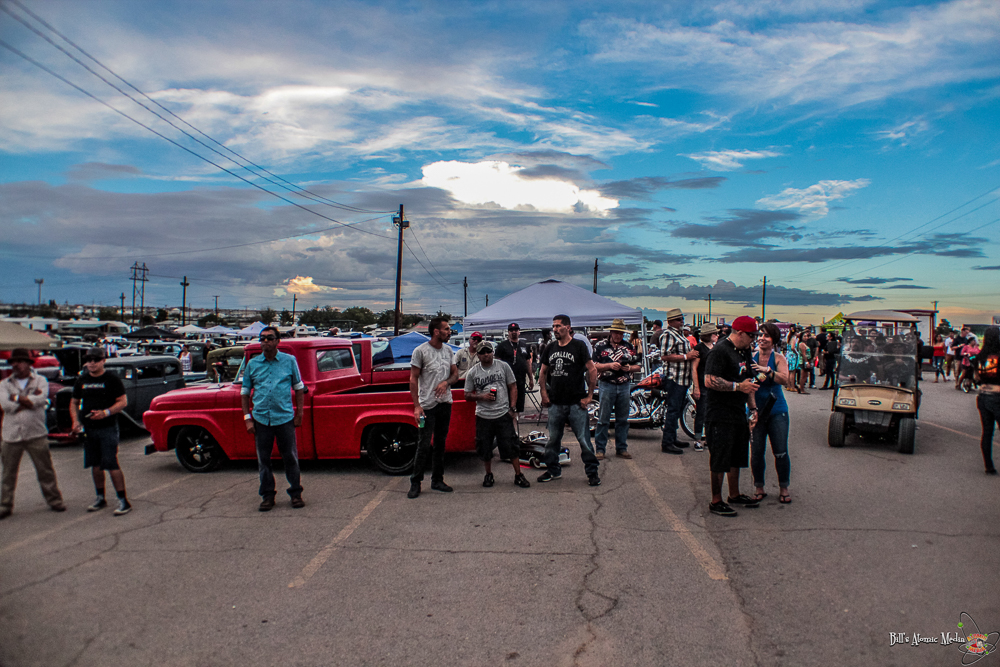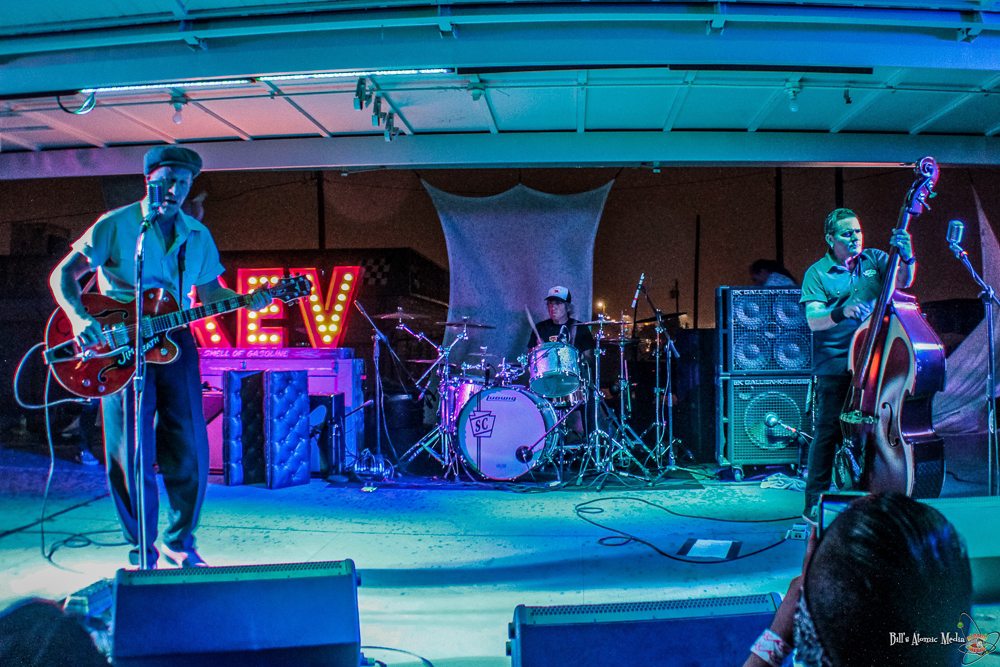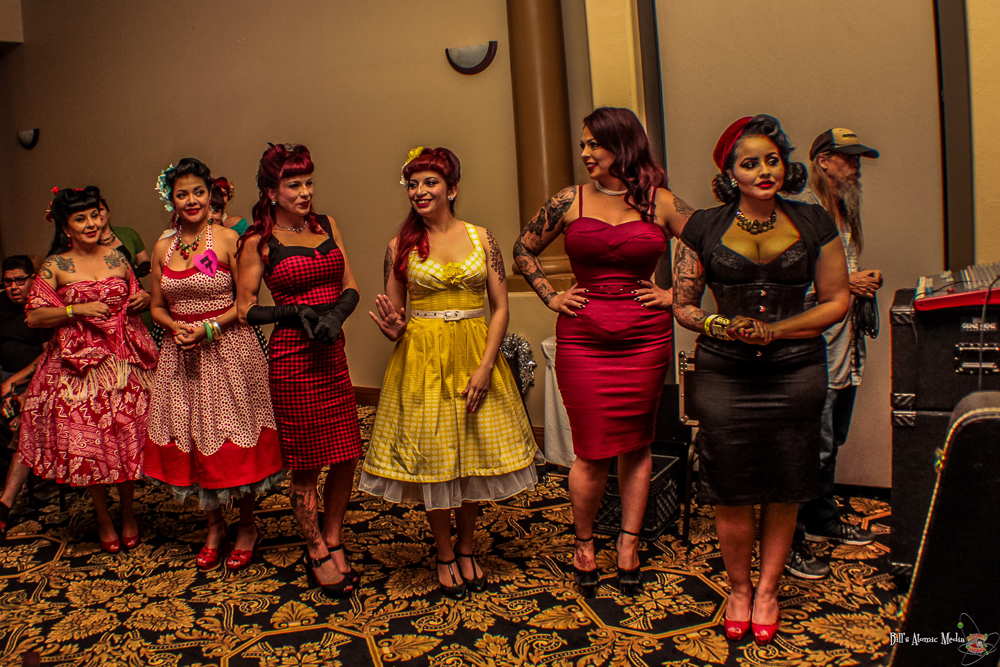 The Riot attracts hundreds of people from around the country. The bash includes a custom car show, a pin up contest and live music. This year, organizer Jake Baca has ratcheted the festivities up a few notches with the addition of a tattoo convention and barber services.
The live entertainment this year includes local ska vets Fixed Idea, The Paladins and Sorry About Your Sister. Psychobilly icons Tiger Army will headline the event on Saturday, September 2nd.
A pin up girl contest will feature some of the area's hottest ladies. Native El Pasoan and accomplished pin up model Lisa Love is presenting the show. Acclaimed model and performer Ruby Champagne, who's awards include Miss Viva Las Vegas and Queen of Burlesque, will host the pageant. Local pin up girl Miss Mozzy Dee will co-host. This plus-sized vixen's tag line encourages all voluptuous ladies to "Rock Those Curves Girl."
California artist Julian Mendoza (who's also the spouse of Lisa Love) is one of the Riot's featured artists. His brand of Kustom Kulture features zoot suiters, hot rods, lowriders, and is a unique blend of his Native American heritage and border culture roots.
The Hard Knocks Car Club is hosting the area's largest car show at this year's Riot. Hundreds of custom, vintage rides, hot rods, trucks, and motorcycles from the surrounding area, California, Arizona, and Nevada will be showcased as they compete for prizes. The show also serves as a testament to the amount of time, money and love that goes into creating these mobile works of art.
Rat rods are a primary feature of the show, as that vehicle style is a significant aspect of Kustom Kulture and the 1950s era. A rat rod is an exaggerated, bare-bones version of classic hot rods. While hot rods go through extensive, often expensive cosmetic restorations, part of the allure and charm of rat rods are the dings, rust and work-in-progress look that defines the style.
The Great American Rockabilly Riot is much more than an event. It represents a movement and a lifestyle that has stood the test of time and continues to inspire and capture people from every generation.
—
The Great American Rockabilly Riot, September 2nd—3rd
El Paso County Coliseum, 4100 E. Paisano Dr.
Tickets: $20—$35; available at The El Paso County Coliseum, all Ticketmaster outlets and ticketmaster.com
http://rockabillyrioteptx.com/
facebook.com/GreatAmericanRockabillyRiot