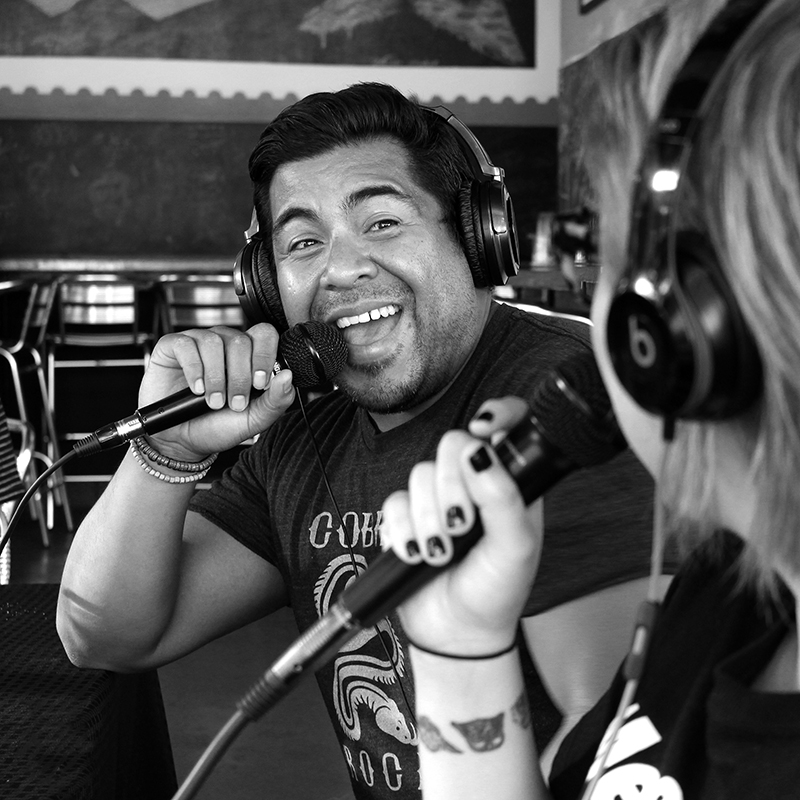 There is an African proverb that states "It takes a village. . ." In the realm of local music, RiOS! Radio is that village. Comprised of 4 enthusiastic, El Paso-loving hipsters, RiOS! is a grassroots endeavor that aims to showcase El Paso musicians.
The internet-based radio station launched just over a year ago and streams local, independent music of all genres, 24 hours a day, 7 days a week.
RiOS! was born out of Rios Podcast Co., a weekly podcast created by Joseph Brooks about 4 years ago as a weekly bulletin to help keep out-of-towners apprised of local happenings.
"I had an idea to do a podcast just to share info with other friends outside of El Paso and to keep them updated on what was going on here," Brooks said. "When we started, it was all just for fun."
Gabriel Acuña entered the picture shortly after the show's inception, and married his own weekly video podcast, Chuco Talks, with Rios' existing show. The show is still aired on Rios website.
A short time later Brooks had the idea of starting a radio station that focused on local music. For an entire year, he and Acuña scoured the city, hitting up shows, clubs, and bars to solicit musicians and bands interested in sharing their music with RiOS!
"The whole thing turned into this giant local music revolution where everyone was all about pushing it," Brooks said.
The official birthday of RiOS! Radio was September 15, 2014, or as Brooks and Acuña refer to it—"915 Day."
"We purposefully launched the radio station on that day to be able to seat itself in El Paso, the day Rios Radio was born," he said.
RiOS! welcomes all genres of music. In any given hour, listeners can enjoy hip hop, rock, blues, EDM and more. Short commercials for local businesses, such as Ode Brewing and Sound Stage 9, are interspersed throughout the stream.
The folks at RiOS! consider themselves local, independent music advocates, whereby they provide a place for musicians to gain exposure they likely wouldn't otherwise have. A sort of unofficial mantra of the group in regard to local musicians is "Don't worry—we got your back." Brooks explains:
"Everyone on the [RiOS!] staff is pro-El Paso, and wants to see the city succeed and shine for the wonderful place that it is. Austin is considered the 'Live Music Capital of the World,'we want El Paso to be known as the 'Local, Independent Music Capital of the World.' Arts, music and culture are so important to the community and for growth, and should be embraced."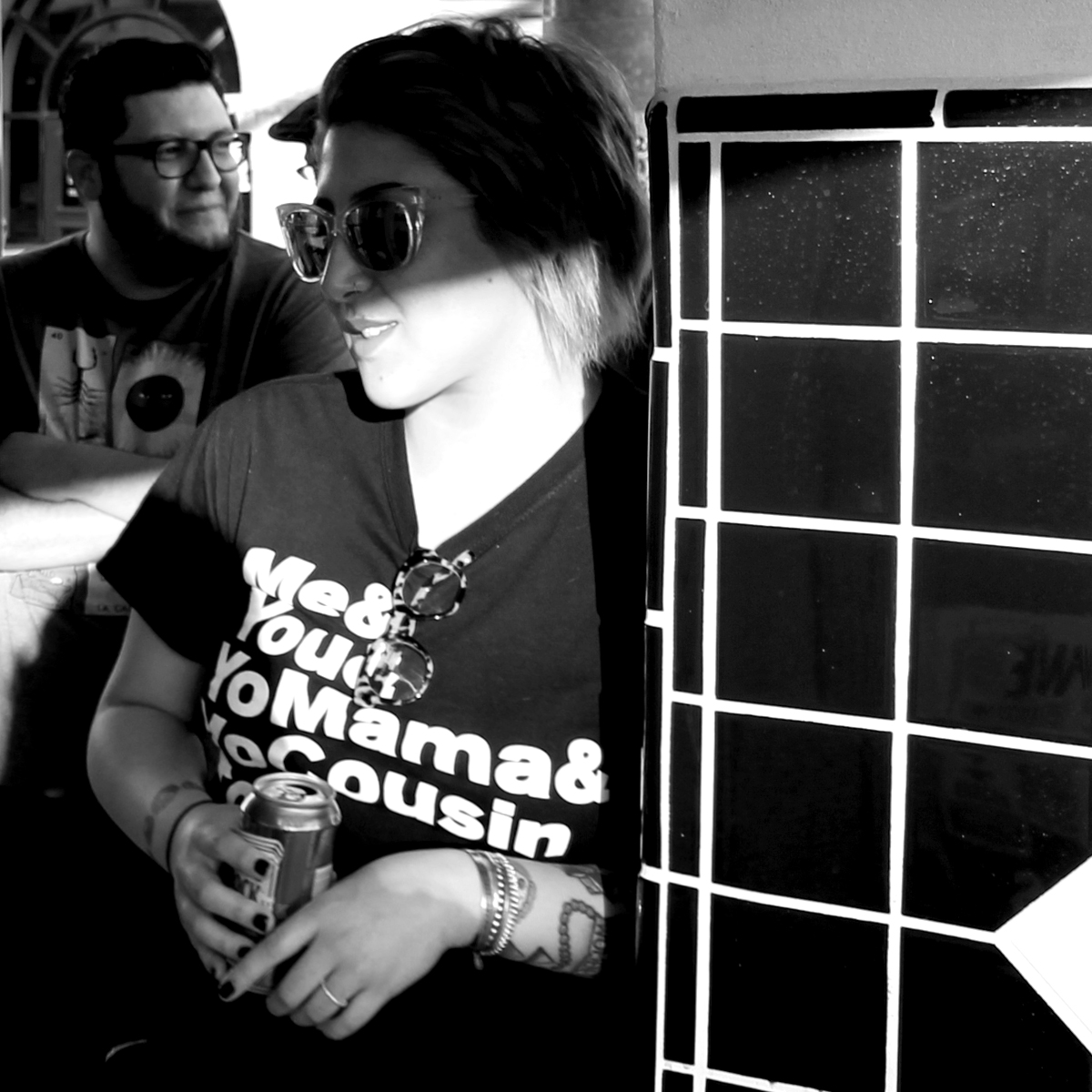 RiOS! Radio Public Relations Director, Eileen Lozano, has similar sentiments about the role of the station and it's duty of preserving the local music legacy.
"One reason we do this is because no one cares or gives a shit about local music, and to give younger kids a chance, some inspirations, and the desire to give back," Lozano said. "That way when we're not here anymore and it's their turn, they can keep the scene and the momentum going."
In the past, El Paso has seen an exodus of its young, talented individuals in a sort of creative brain drain. RiOS! has endeavored to reverse that trend. Music and the other arts are an extension of a city's culture and legacy and as Lozano explains, are worthy of being secured, sustained, and perpetuated.
"Keeping our musicians here is about preserving our culture. El Paso, Las Cruces, Juarez—we're so diverse and we have the power to be amazing. If we all band together, and say 'we want to be taken seriously,' it'll happen. These musicians, these young professionals, they all count for something."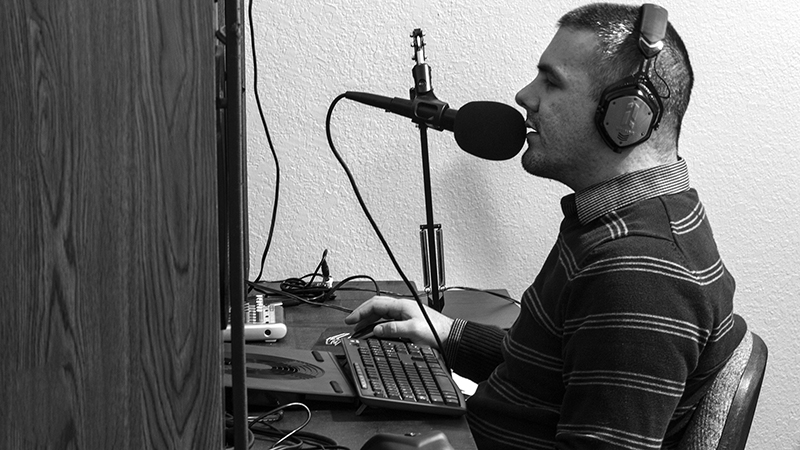 Text: Denise Nelson-Prieto
Photo: RiOS! Radio