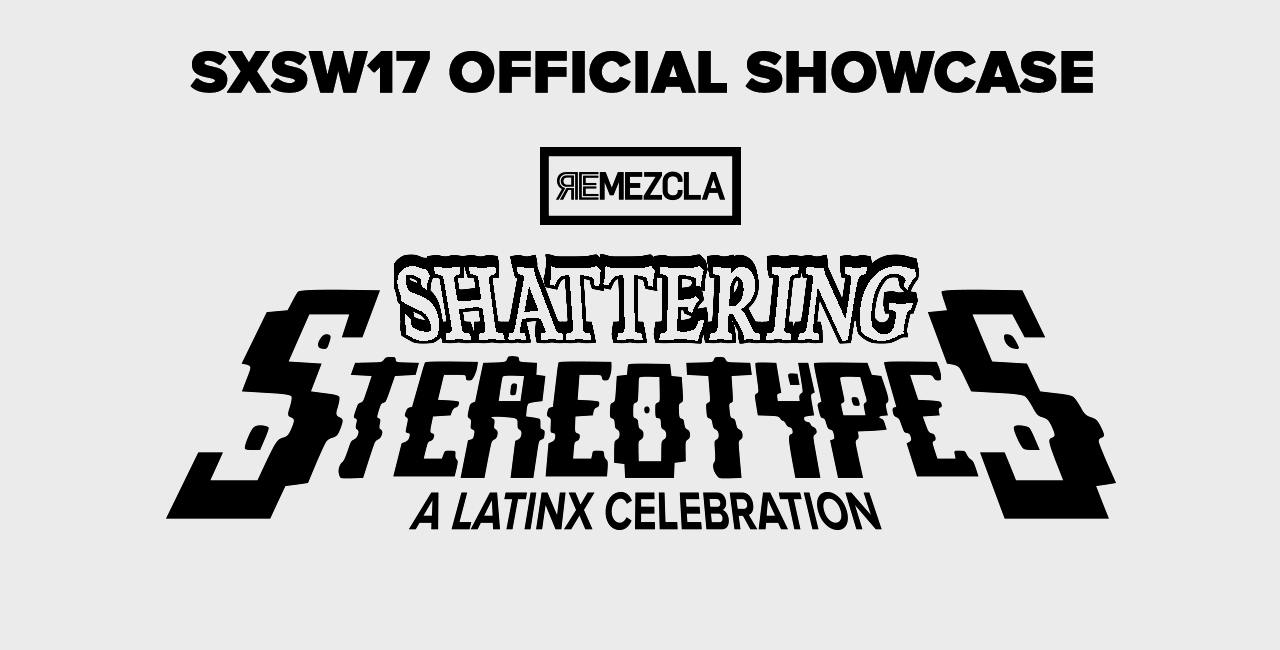 Remezcla presents Shattering Stereotypes: an official SXSW showcase featuring the next generation of emerging Latinx and Spanish talent on Thursday, March 16 at Karma Lounge, from 8 p.m. to 2 a.m.
Featured artists include A.CHAL (US/Peru), BIA (US), Yung Beef (Spain), Ela Minus (Colombia), NOIA (Spain), and Balún (Puerto Rico).
For 10 years, Remezcla has been producing cutting-edge editorial that showcases the best emerging Latinx talent from all over the globe. These are artists who break the mold of traditional "Latin" sounds, making rap, R&B, synth pop, and even dreambow; they pay homage to their roots but are not solely defined by them, colliding genres and defying expectations about Latinidad in one fell swoop.
Remezcla will bring that pioneering editorial voice to life at Shattering Stereotypes. In politically turbulent times, our commitment to championing the eccentric daydreamers, reggaeton sad boys, and R&B savants of the world is more than a promise to ourselves. It's an act of resistance. These artists are making statements simply by existing, and we'll be bringing the top tier of those stereotype-smashing sounds to Austin this year.
Continuing its mission to serve as a Latin culture and lifestyle platform, Remezcla will be releasing exclusive content around the showcase and other artists attending SXSW.
Come to hear sparkling synths, smooth crooners, and see the next generation of Latinx sounds. This official SXSW showcase is open to the public, and free for SXSW badge and wristband holders.
A.CHAL
The Peruvian-born and NY & LA bred singer-songwriter's hazy R&B textures have grabbed the attention of cultural mavens & artists such as Drake's co-manager & OVO founder, Oliver El-Khatib, ASAP Rocky, and Beats1's Zane Lowe. His 2016 album Welcome to GAZI is a powerful soundtrack to nights full of party favors and bad decisions.
Yung Beef
Yung Beef made his name in PXXR GVNG, the Barcelona crew whose indulgent rhymes celebrate the most crass and rebellious voices of trap-en-español. In 2016, he landed a Calvin Klein campaign and catwalks at Hood By Air and Pigalle during Paris Fashion Week.
BIA
BIA is an American rapper, singer, songwriter and model who debuted on the Oxygen reality television show Sisterhood of Hip Hop. Now officially signed to Pharrell's label, Bia has earned placement with the likes of T.I., Usher and Jennifer Hudson. Most recently, the Boricua rapper linked with J Balvin, reggaeton's man of the moment, on "Safari."
Ela Minus
The Colombian-born producer shined as the drummer of Balancer, but the tiny, shimmering pop universes she builds glimmer even brighter. In February, the Colombian-born producer revealed her Adapt EP, a four-track collection of prismatic synth pop.
NOIA
Gisela Fulla­-Silvestre was born and raised in Barcelona, moving to New York after earning a degree in film scoring and sound design from Berklee. Her idiosyncratic and featherless synth pop resembles the soundtracks of indie films. Her debut Habits EP dropped in the fall of 2016.
Balún
Since their early days as part of the DIY music scene in San Juan, Balún has built a reputation for genre fluidity. Balún's long-awaited sophomore album Prisma Tropical synthesizes robotic percussion, shoegaze, and dembow riddims into a sound they call dreambow. It's set to drop later this year.
In 2006, Remezcla was founded as a grassroots movement of young Latino writers and artists seeking to document the emerging scenes of Latin culture. We became the voice for the undiscovered and the overlooked.
Today, Remezcla has expanded to become the Latin cultural platform for music and creative projects in the US and Latin America. For the new generation of young Latino hybrids, we are creating a new standard for how to discover, experience and elevate emerging Latin culture. Remezcla is multinational, multilingual, multicolored, and multipurpose – both a resource and a platform, both roots and future.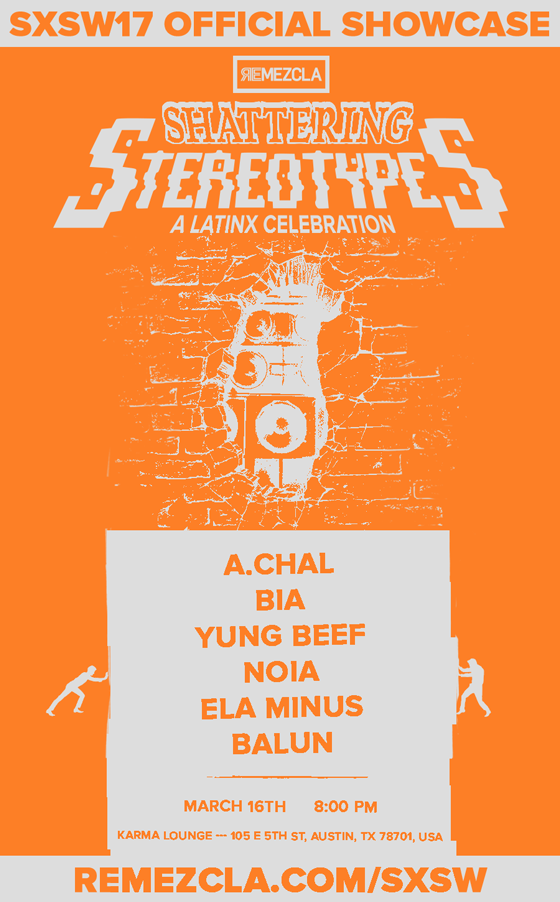 Add the showcase to your schedule at www.sxsw.com/schedule.
For more information, visit http://bit.ly/2lOvt8K.