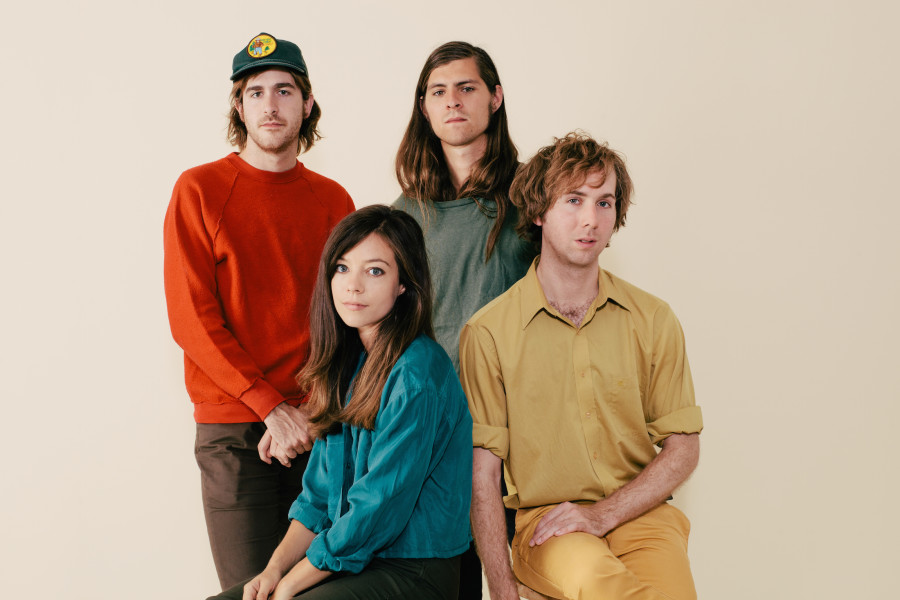 Quilt is an indie folk band with a unique style. The bostonians have recently released their latest album Plaza which Pitchfork called "a musical bermuda triangle". These guys will hit the stage at this year's Marfa Myths. Fusion was able to interview the band through e-mail where they answered collectively .
Clash Music described you as" Americas underground, conglomerate of writers, musicians, dreamers and vagabond spirits" How do you describe yourselves?
Weirdos who sit in the van all day making fart jokes.
"Quilt" is a joining together of fabric,  what or where did you get the inspiration for the name of the band?
It honestly just came out of nowhere one day when we were sitting around trying to think of a name. I think we liked that it was only one word long.
The record release show will be at the Museum of Fine Arts, Boston. Why do you feel that was the right location to reveal "Plaza". Tell us about the cover art and why Ken Price is important to you?
The MFA is somewhere I'd been wanting to have a show for a long time, partially because it's a great Boston institution and partially because Shane and I went to school next door at the School of the Museum of Fine Arts, and partially because my friend Jasmine is the concert curator there, so I knew it was possible for it to happen.
I had the Ken Price piece saved as a screenshot in my phone, and when it came time to pick a cover I showed it to the group and everyone immediately felt good about it. We hadn't seen much of his work beforehand, and after we got permission to use this piece for the record it was really great to learn about his body of work and his legacy. I like his drawing style a lot, and his choice of colors.
How did the band come to be, how did you guys mesh to get the harmonic sound you have?
We formed in college in 2008. Shane and our friend Taylor Mcvay had a 2 piece folk band and I ended up joining them with the intention of forming a new project that was more electric. John joined in 2011 after Taylor left the group. I would say we meshed just by messing around and not having expectations or pressure for many years before we started getting involved with things on a larger scale.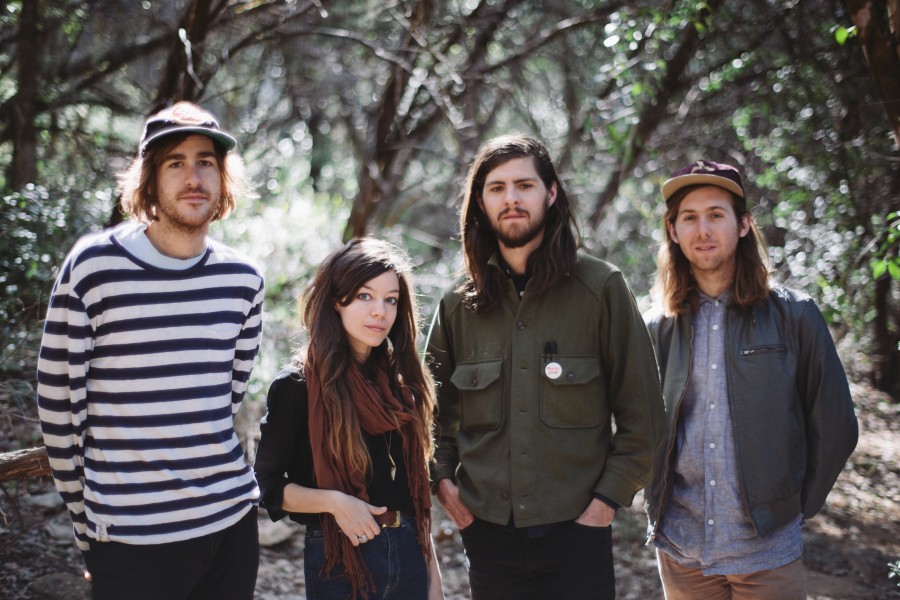 Do you remember your first show, Anything specifically that you will always remember?  How has your live performance changed since then?
I'll always remember our first practice and how we played our songs over and over out of the sheer joy of being able to do it. As for our first show, I remember borrowing someone's Squier telecaster and at one point using a plastic xylophone mallet to hit the strings and it sounded crazy.
The move from Boston to New York and signing with record label Mexican Summer,  must have been a big change how has life transformed for you guys since 2007?
Well, our band started existing in 2008, but really more like 2009. We signed with Mexican Summer long before we left Boston. I've been living in upstate NY for a little over a year, and I love it. It's the best change I've made for myself in a long time. Shane moved back to Brooklyn around the same time that I moved upstate and I know he loves it there. He grew up in New York so it's home to him. I grew up in Boston so it's like a home to me, but I'm really enjoying making upstate NY a home because it is like uncharted territory. 
When discussing your latest record "Plaza" you have been quoted as saying "Plaza is a meeting place,  a crossroad, coming back together in a space of 10 songs" how is this record different from the past Quilt albums? 
Well, that description works for all the Quilt albums. I think that Plaza is just the strongest product we've made to date. I think the songwriting and production and lyrical content is more confident and the variety works well together as a piece. I think we manage to have our distinctive voices as songwriters while cooperating as a musical unit and it's a nice thing to have made with my good friends.
You all were recently spotted on the price is right, what game would you have wanted to play if you had been called down?
John and Keven are all about Plinko, but I would have just been happy spinning that big ol' wheel.
Listen to Roller by Quilt, included on their latest release Plaza.
Catch Quilt playing at this year's Marfa Myths: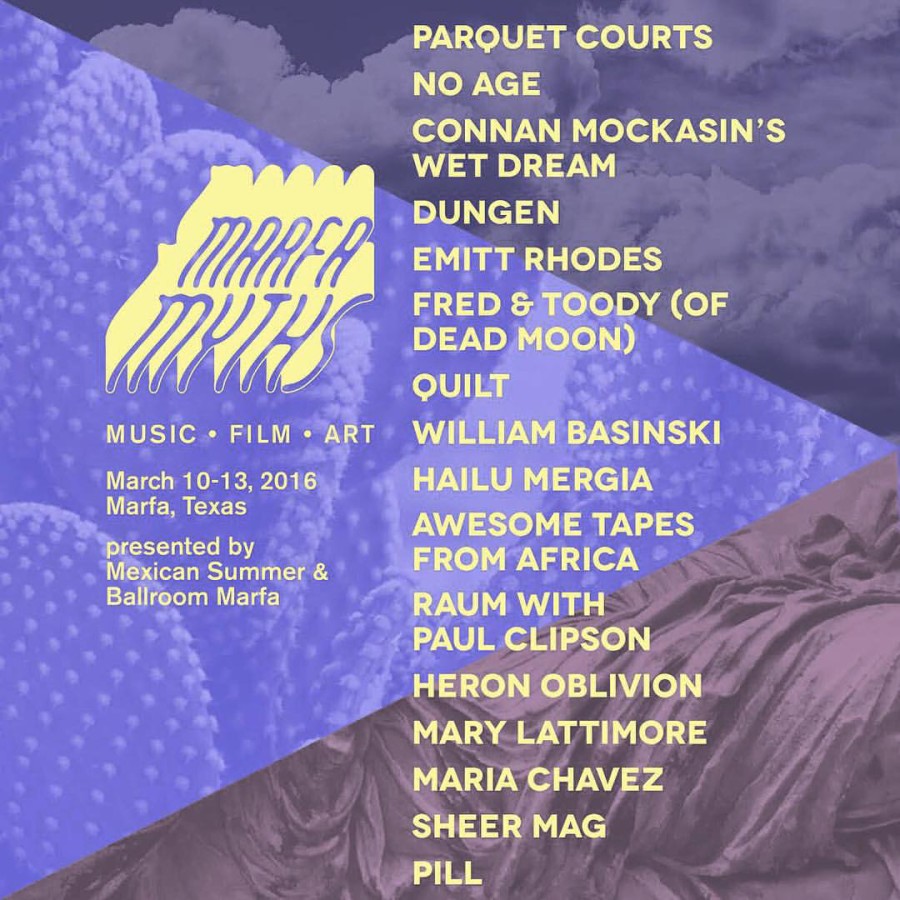 Text: Isabel Aleman
Photo: Daniel Dorsa