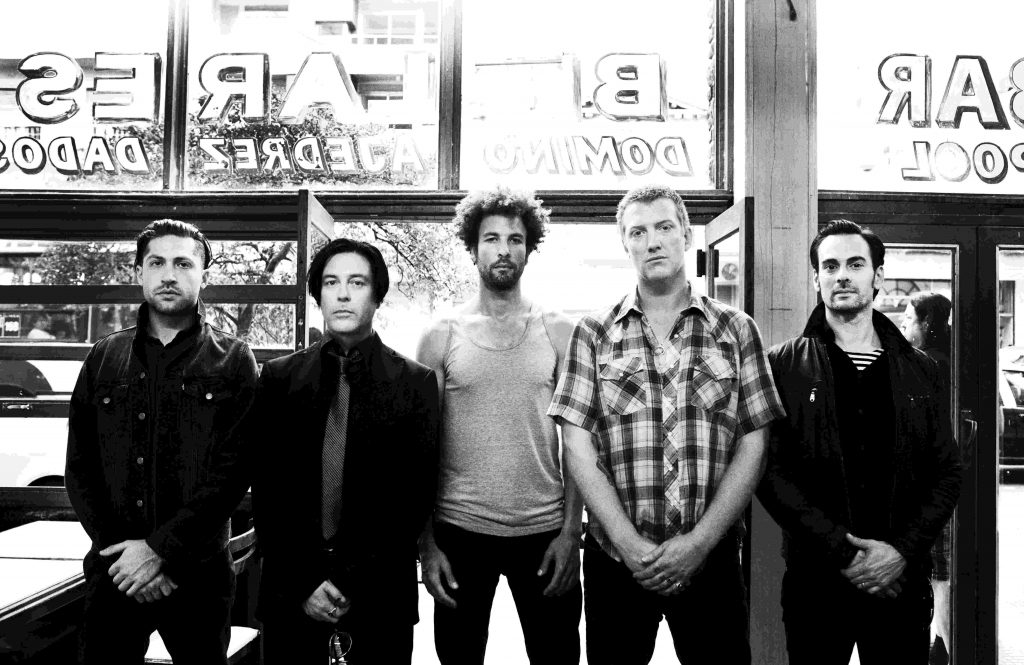 QUEENS OF THE STONE AGE
FEBRUARY 11 AT THE ABRAHAM CHAVEZ THEATRE
NOMINATED FOR THREE GRAMMY AWARDS, NEW 2014 DATES, ON SALE FRI. DEC. 13
… Like Clockwork Nominated For Best Rock Album & Best Engineered Album, Non-Classical, My God Is The Sun" Nominated For Best Rock Performance http://smarturl.it/QOTSAlikeclockwork
With three Grammy nominations just announced, arena shows in New York, Chicago and Boston mere days away, and year-end accolades continuing to pile up like the corpses slain along the marathon … Like Clockwork (Matador) touring trail, Queens of the Stone Age have confirmed three more February 2014 dates, including a performance at the Abraham Chavez Theatre February 11, 2014.
Exclusive artist and Citi Private Pass pre-sales begin Wednesday, December 11 at 10:00 a.m. Tickets will be on sale to the public starting Friday, December 13 at 10:00 a.m. via ticketmaster.com, all ticketmaster outlets, The Plaza Theatre Box Office, or call 1.800.745.3000.
For more about Citi Private Pass and its access to thousands of events, go to www.citiprivatepass.com.
And the folks at the Grammys must agree with the critics, nominating … Like Clockwork for Best Rock Album and Best Engineered Album, Non-Classical, plus "My God Is The Sun" for Best Rock Performance.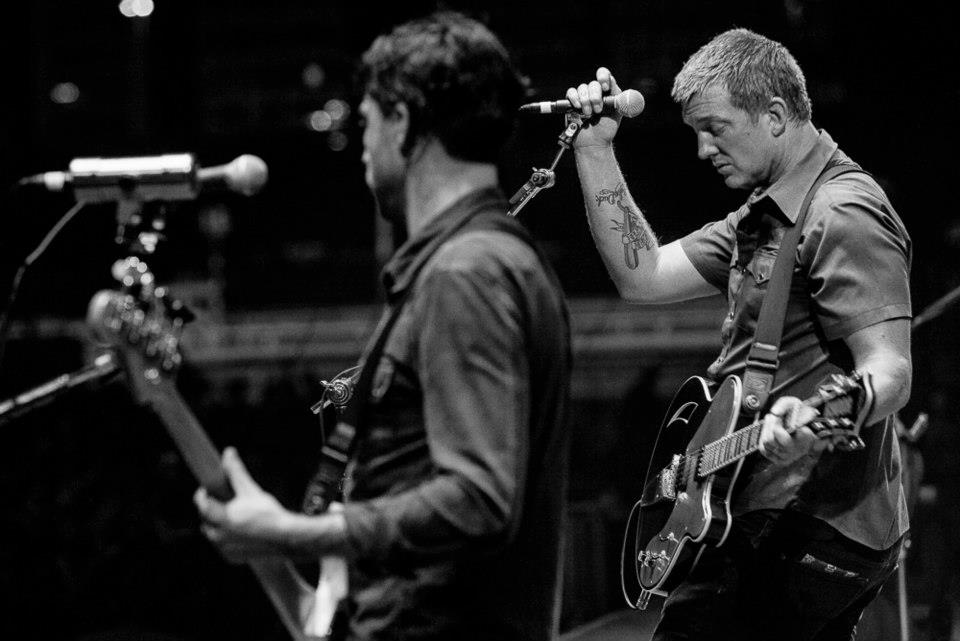 Meanwhile, we weren't exaggerating about those Best of 2013 notices, which include:
"Homme combines menacing riffs and glammy refinement, sounding like Bowie reborn as a winking dark lord of the underworld… the king of Queens still has the best hard-rock falsetto of his generation."–ROLLING STONE #6 Best Albums of 2013
#8 Album of 2013—AMAZON
"Queens of the Stone Age¹s sixth album may be their first for an indie label, but they¹re still making huge and
bombastic music that sounds like it was built for arenas… a sleazy, strutting vibe that somehow manage to be both knowingly ironic and totally sincere."–BUZZFEED #20 Album of 2013
#18 Album of 2013–CHICAGO TRIBUNE
"The nightmare carousel grinds back into motion. More real, raw and direct than ever before"–CRAVE #1 Album of 2013
"Josh Homme's vocals have never sounded better, easily traveling from detached cool to fiery rocker and back again."–NEWSDAY #8 Album of 2013
"Six years was definitely worth the wait for Queens of the Stone Age fans. Sure .. Like Clockwork is chock full of special guests like Dave Grohl, Elton John, Trent Reznor and Alex Turner among others, but this is one case where the music overshadows the names. 'My God Is the Sun' and 'I Sat by the Ocean' were released as singles, but …Like Clockwork is a true album listening experience in a singles era and well worth taking in from front to back. …
Like Clockwork sits atop our Top Rock and Metal Albums of 2013."–NOISECREEP #1 Album of 2013
"For those who still believe rock-and-roll should be slimey, sinister stuff."–WASHINGTON POST #9 Best Pop Singles of 2013
For further information, as ever… http://www.qotsa.com/ or http://qotsa.com/live
QUEENS OF THE STONE AGE
Post-Grammy Southwest Victory Lap 2014
Jan 30 2014 – Memorial Auditorium – Raleigh, NC
Jan 31 2014 ­ Township Auditorium ­ Columbia, SC
Feb 01 2014 ­ Tennesse Theatre ­ Knoxville, TN
Feb 03 2014 – Florida Theatre – Jacksonville, FL
Feb 04 2014 – Mahaffey Theater – Saint Petersburg, FL
Feb 05 2014 – The Fillmore Miami Beach at The Jackie Gleason Theater – Miami Beach, FL
Feb 07 2014 – Hard Rock Live – Orlando, FL
Feb 09 2014 – Bayou Music Center – Houston, TX
Feb 10 2014 – Majestic Theatre – San Antonio, TX
Feb 11 2014 – Abraham Chavez Theatre – El Paso, TX
Feb 13 2014 – The Joint – Las Vegas, NV