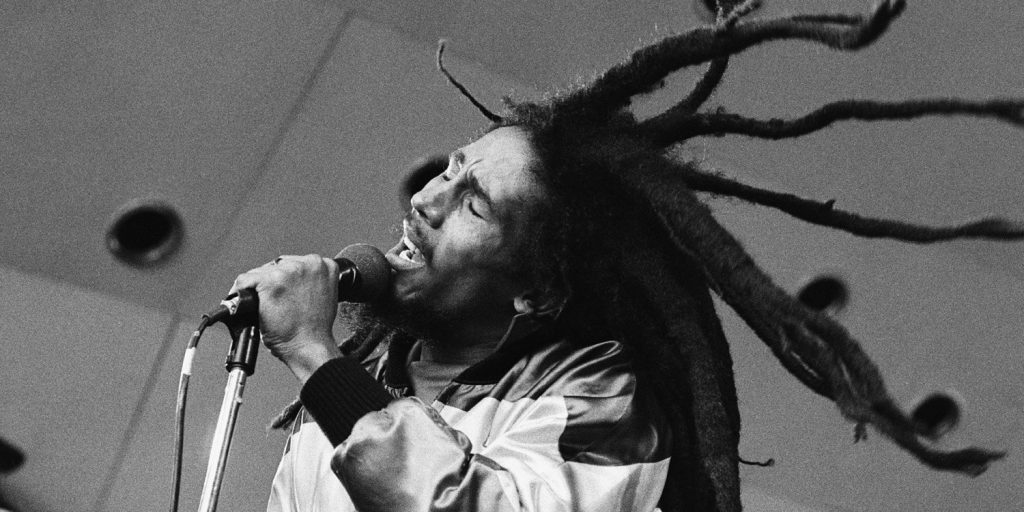 "I don't stand for black man's side, I don't stand for white man's side, I stand for God's side." These words by reggae legend Bob Marley are a testament to his unwavering spirituality, compassion and empathy. Along with his jubilance and zest for life, Marley remains a true pioneer of living, loving, and devotion to fighting injustice. He is known as the world ambassador of reggae music, and El Paso and Las Cruces audiences were treated to some of his most profound, life- and equality-affirming songs at the 2015 Bob Marley Bash.
Show goers  got to lively up, as the Chucotown Rockers belted out Marley classics such as "Get Up, Stand Up," "I  Shot the Sheriff," "Exodus," and many others. Comprised of members of local bands Radio La Chusma, b Series, Fixed Idea, The Golden Groove, and others, the group wowed show-goers all weekend. The pair of shows took place at El Paso's Mesa Music Hall (at the Mesa Inn) and The Grapevine in Las Cruces.
In true Marley style, the Rockers performed these shows in observance of April as Child Abuse Prevention Month. Toward this effort all proceeds from the performances went directly to The Child Crisis Center of El Paso and the Boys and Girls Club of Las Cruces. The tribute show has become an annual event since the city of El Paso designated a week in April as "Bob Marley Week" in 2010 in honor of the legendary performer's legacy of unity, equality, and defender of human rights.
Powerhouse vocalist Annette Rios has performed with the Chucotown Rockers twice for the Marley tribute. Her soulfully intoxicating performance of "Forever Loving Jah" had audiences enthralled. For Rios, the song is more than just a good tune: "When I perform that song, it's like my Sunday service. It's like me going to church."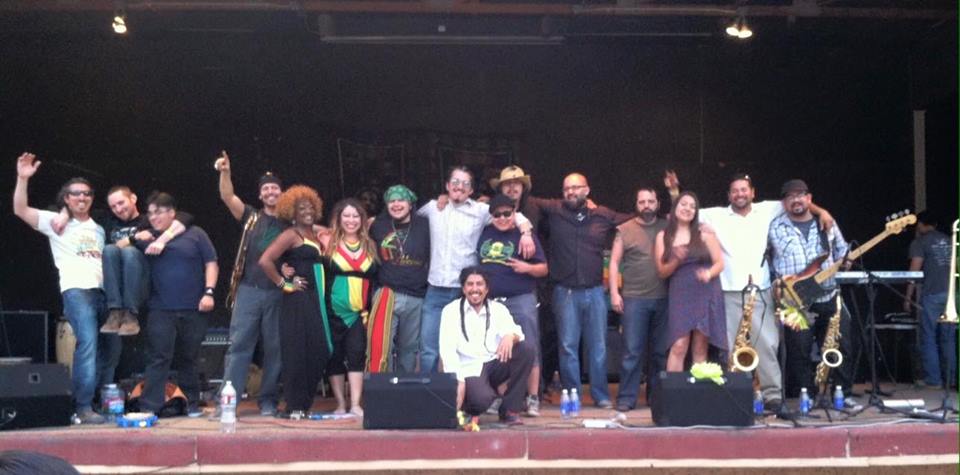 Ernesto Tinajero, frontman for local band Radio La Chusma, is the founder and organizer of Chucotown Rockers and the tribute show. When asked why he chose to recognize Marley's musical contribution as well as his dedication to good-will and equality, Tinajero cites not only a personal love of his music but also his world-wide recognition. "To me, there is no other artist that is this universal, this global or as well known as Bob," he says.
In total, about $1600 was raised. This money will go directly to the local charities. None of the musicians who performed were paid, and according to Tinajero, this really says something about who these performers are. Not only are they drawn in by Marley's music, and the love of performing, but "they understand what an awesome thing this event is," Tinajero shares.
Tinajero's goal next year is to involve more organizers for the event, as well as sponsors, which will help offset some of the work and costs associated with executing an endeavor of this magnitude. Additionally he hopes to be able to turn Chucotown Rockers into a foundation. The objective is to be able to raise more money and independently decide to which charities it will be allocated.
Text: Denise Nelson-Prieto