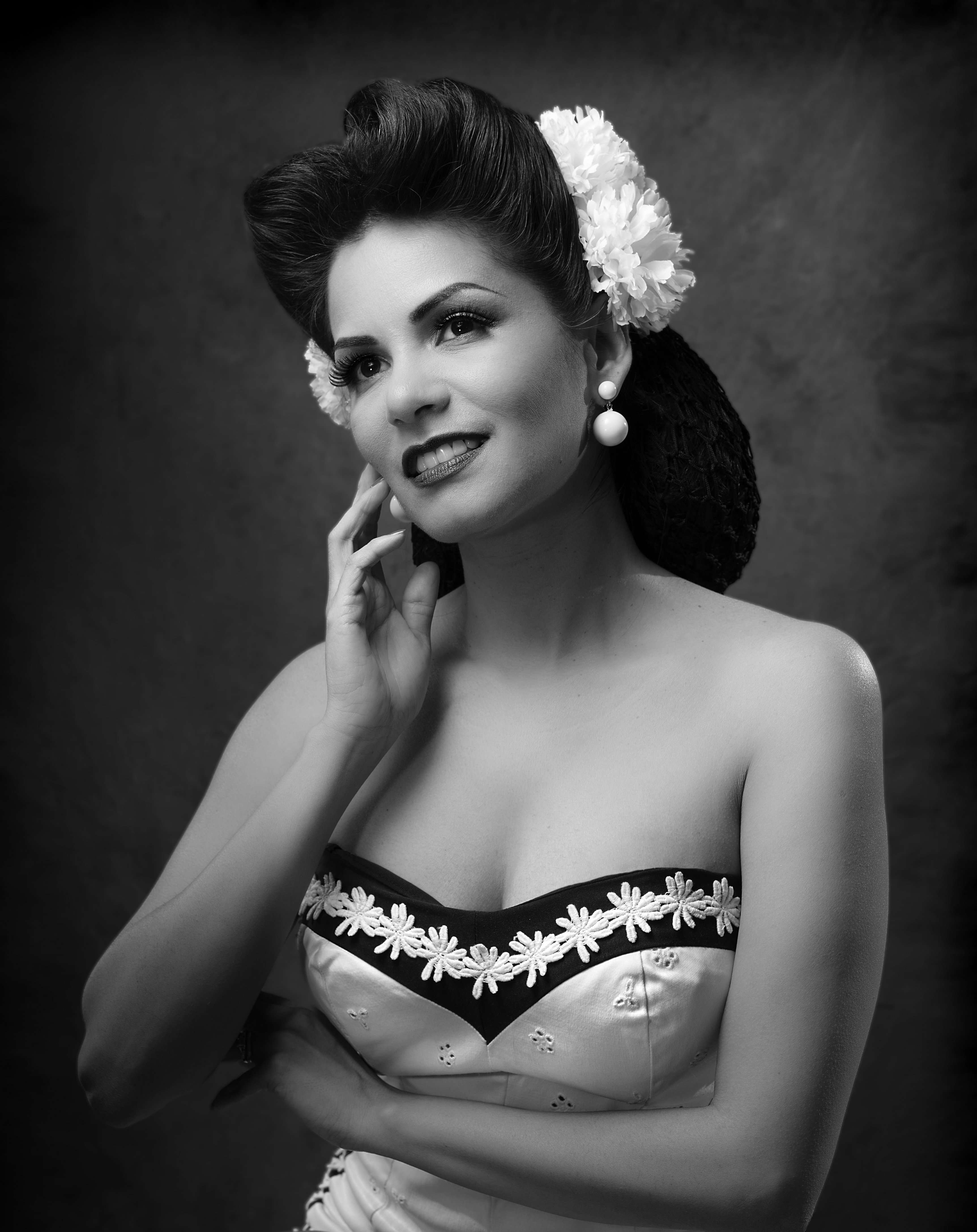 Text: Chantel Baul | Photo: Courtesy of Lisa Love
El Paso native Lisa Love first broke onto the rockabilly scene back in 2007 when she started entering pinup contests throughout the nation. Compelled by the glitz and glamour of 40s and 50s-era women, Love developed an affinity for vintage clothing, makeup and hair trends.
Her remarkable beauty, refined stage presence and impeccable attention to detail made her a predominant figure in the pinup world, earning her a coveted partnership with world-renowned rockabilly pillar Viva Las Vegas, and a revered place among the best models in the industry. She currently resides in Lomita, California with her husband, celebrated artist Julian Mendoza and their family. In a homecoming befitting of the Latin luminary, Love is honored to present The Great American Rockabilly Riot Pin-up Pageant.
Hosted by Mexican burlesque star Ruby Champagne and El Paso's own Miss Mozzy Dee, the pageant will be on September 2nd as part of The Great American Rockabilly Riot held at the El Paso Coliseum. Pinup starlets from around the world are encouraged to come out and compete for the title of "Miss Great American Rockabilly Riot Pinup-Queen." In addition to the title, the crowned pinup will receive a bounty of gifts from GARR sponsors including a curated collection of gifts from Lisa Love herself, and a sizeable cash prize.
Love is elated to present the pageant and is always pursuing opportunities to help train up and inspire the next generation of pinups. She's looking for a title-winner who's a graceful go-getter: "Try your hardest . . . and really enter to win."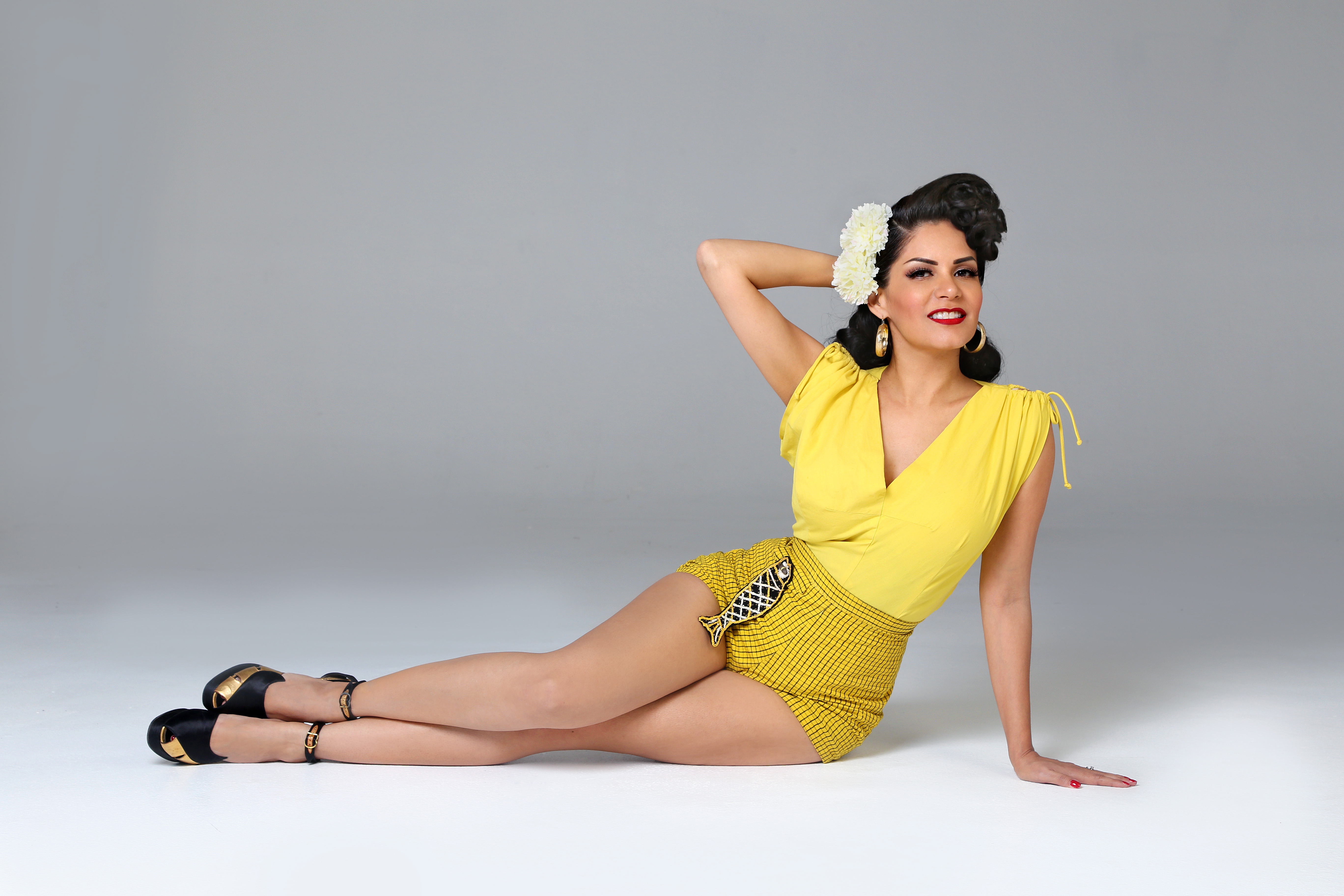 Properly-fitted clothing, well-paired accessories, stunning hair, polished makeup and crisp presentation will earn high marks in the contest. Love believes that anyone can be beautiful with the right execution, and the GARR pin-up queen has her execution down pat. Still, Love recognizes that pinup is more than appearance and popularity: it's about passion. Her advice: "Do this for yourself. Focus on what you love and what you believe in. The followers, the likes and attention will come after you're doing what you love. That's just the icing on the cake."
The pinup pageant is only part Love's itinerary for the Rockabilly Riot. Both Love and Mendoza will host booths throughout the festival vending an impressive selection of merchandise. Pachuco and Pachuca art pieces and Lisa Love totes, puzzles and beauty products are among some of the offerings. But the prized items available for purchase are definitely Love's iconic cultural prints.
Love's Chicano heritage and borderland upbringing are resonant themes in a lot of her images. "I've always been proud of being Mexican," Love said. Over her career, Love naturally gravitated toward more cultural work. Through striking imagery embedded with history and tradition, Love aims to celebrate her Mexican heritage while educating and inspiring her "fellow brown people." The majority of her work follows this mode, creating artwork of communal pride. It's about heritage, culture and family. She tells new pinups to do the same, "Do what makes your family proud because that's what keeps [you] in line."