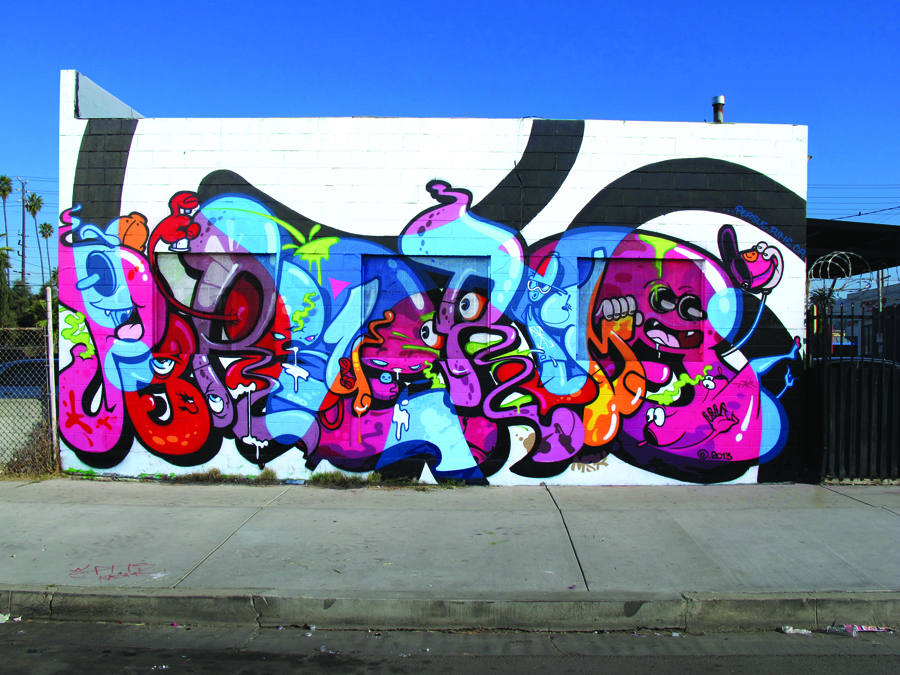 Persue pronounced (per-sway) is somewhat of an anomaly among his peers. His design resume pre-dates almost any example of street aesthetics being paired with skateboarding. His earliest designs and art were essentially the catalyst that created modern day youth culture as we know it.
Much of his work is in plain sight and yet his name is practically never attached to it.
When he first entered the industry Adobe software was still brand-new and practically unheard of to the general public. Graffiti artists were not considered artists and they were certainly not considered designers. Even the collision of the hip hop and skateboard youth cultures had yet to happen. Yes, there was a time when the two were completely alien to one another. Believe it or not Persue would play a role in changing all of these things for good.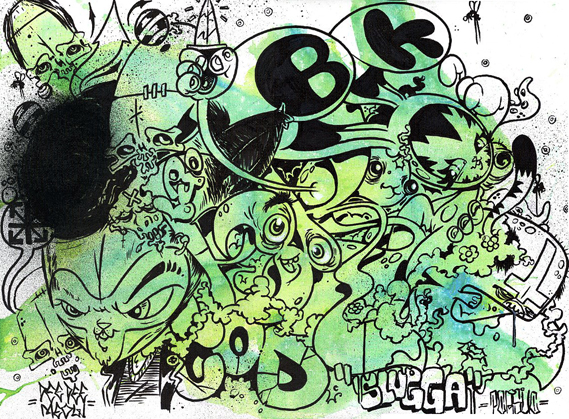 He haphazardly became the cornerstone artist/designer for Eightball Clothing a company which now goes by the more familiar name DC Shoes. While doing original artwork during the day for Eightball, Persue was also "moonlighting" as one of San Diego's most prolific graffiti artists during the proverbial golden age of West Coast graffiti. His talent at painting graffiti characters legally or
otherwise put him on the map and he quickly became a household name in the world wide graffiti community.
He soon began bouncing to and from various skateboard/action sports companies planting his seeds of style and leaving his indelible mark at various brands whether it was the entire aesthetic for a brand or just the logo. Persue worked for Droors, Circa, 88 Footwear, Forum, Dub, Four Star, Evol, and Osiris to name a few.
Never one to stagnate Persue dived into uncharted territory when he decided that graphic design was getting a little too routine so he began designing footwear and not just a couple of sneakers, but
countless seasons worth of kicks.
His abilities to paint in various mediums led him to showing his art in various group shows and quickly had him being pursued for solo shows.
Persue would inadvertently begin a project that would soon became a phenomenon all its own: Bunny Kitty.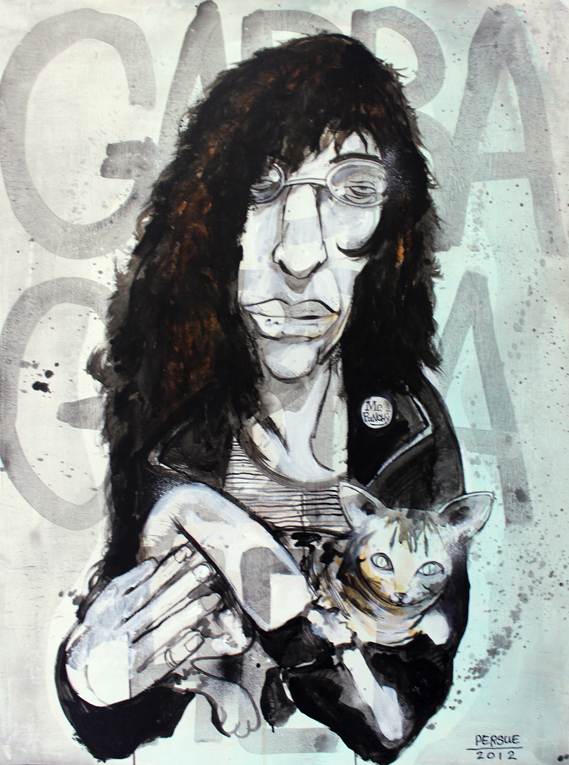 As his most ambitious and most coveted creation to date Bunny Kitty is a whole world unto itself which Persue has spent the last few years fleshing out whether it is by taking the characters to the street level with elaborate and colorful murals that he has painted the world over, or vinyl toy figures produced by Kid Robot and producing various products like coloring books, stickers, plush animals, screen printed tees, canvases, and even jewelry.
Bunny Kitty is an original story of a cat who is gifted a bunny suit that gives her magical powers. She moves to the city where a whole world of characters is revealed like the evil Booger Monsters and her favorite band The Slugganauts. The story is constantly evolving and is written both on the streets via Persue's graffiti pieces and in storybook form.
Until now there was no one site you could follow his travels, art, and Bunny Kitty, but thankfully Persue finally started to share all of his exploits on the world wide web via: itsbunnykitty.blogspot.com
PERSUE WILL BE CREATING LIVE ART AT NEON DESERT MUSIC FESTIVAL MAY 25, 2013