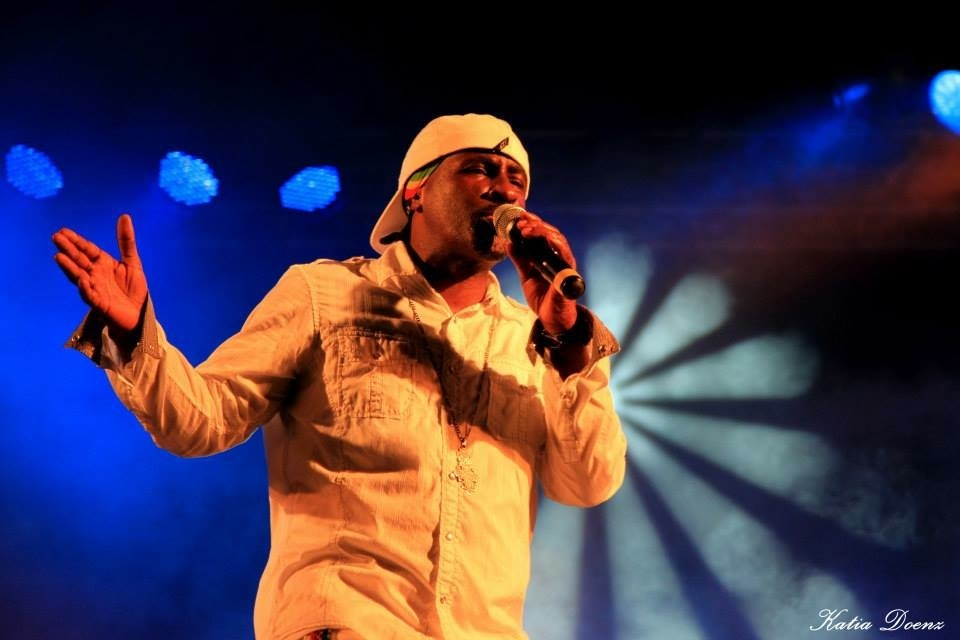 Prepare to be invigorated when reggae badass Pato Banton and the Now Generation take the stage at Five Points Bistro Sunday, June 14th. Banton is internationally known for his galvanizing performances, deep-rooted spirituality and unwavering optimism. Among his musical conquests are collaborations with heavy-hitters such as ska revivalists The English Beat, British reggae/pop band UB40, Ziggy Marley, and Sting, just to name a few.
Spawned in Birmingham, England from humble beginnings, Banton's introduction to music happened early in life. Winning first place in a local talent show foreshadowed his fame, instantly injecting his name into the British reggae scene.
Also performing are local openers Shaka Toki, Steady Shakedown, The Hypocrite Orchestra, System A, and Blaze the Nation.
Banton enlightens us as he waxes philosophical on his music, life and faith.
How did you become interested in making music? 
I got interested in making music after meeting my step dad who was a DJ from Jamaica and winning a poetry contest at my high school. I was about 15 at the time and it just made sense to my love for writing and my love for music together.
How did you get started in Reggae?
I got involved with Jamaican Music from the age of 8, before Reggae was even created. I would help my dad with his DJ business and during the early years I experienced the evolution of  Jamaican music until the appearance of reggae music which became an inspiration to my entire generation of young black people growing up in the UK. Through this music we learned what they never taught us in school. We learned about our history, our link to Africa and our connection to God!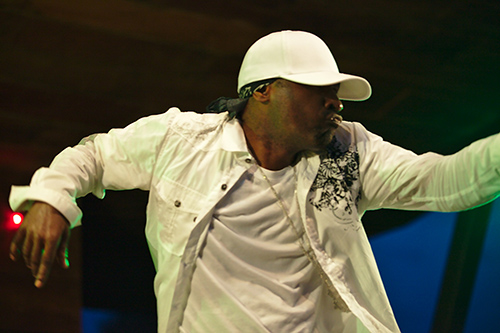 What social issues do you write about?
I write about a broad spectrum of social issues, from racism, homelessness, poverty, global warming, equal rights, justice and much more. It's hard to witness the way in which we live as human beings without voicing my concerns about the things that we could and should be doing better.
Can you explain your "Path of Positivity"?

My "Path of Positivity" is based on my faith in humanity and especially my faith in God. I believe in the theory of evolution and that we are growing and moving slowly towards a much brighter future. For every problem there is a solution and if it's true that "the meaning of life is its adaptability,y" I believe that we as a human race can overcome any obstacle as we strive to find better ways to make life more peaceful, comfortable and loving for everyone.
You've worked with some pretty heavy-hitters, among them, Sting and UB40.  What is that like?

Yes, I've been very blessed on my musical journey with the opportunity to work with some great artists and musicians from all around the world! Because I'm such a big music fan, it's always exciting to work with other artists in the recording studio or on a live show. I had huge hits worldwide when I worked with Sting and UB40 and soooo many great memories.
Can you talk a bit about your organization Musical Connections and why you took a course in counseling?
It was during a world tour with Peter Gabriel's Womad Organization in the year 2000 that I got the sad news that two of my sons were shot in a drive -by shooting in my home town of Birmingham, England. I quit my career and went in search of the masked man who almost killed two of my sons. When I found out who did it, I had to choose between getting revenge or looking at ways to make my community a safer place. I chose to create a community organization called Musical Connections which eventually spread in to 16 different communities. I was invited to head the music department at Matthew Boulton College and was allowed to run level 1, 2 and 3 music courses in performance, DJ skills, sound engineering, and music technology. I took the level 1 and 2 course in Teacher Training so I could create my own curriculum  for young people with learning difficulties and I also took the level 1 and 2 course in Counseling Skills so I could help young people overcome their personal issues in order to help them move forward in life.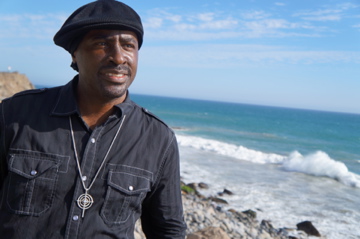 The mid to late 2000's marked a change for you, not only spiritually, but geographically.  Can you talk a little about that? 
After working in my local community for 6 years it was noted that the efforts of me and my team (in association with the local police department) had reduced the level of gun crime across the whole city. In recognition of my efforts the BBC gave me a Lifetime Achievement Award and I was also entered into the UK Music Hall of Fame. It was at this time that I decided to relocate to the USA and begin a "new phase" of my musical journey.  I have achieved most of my personal goals in life, so instead of getting involved in the music industry, I decided to go on a Mission of Music Ministry, spreading a message of peace, love and hope, while inspiring other to embark on their own spiritual journey.
What are you working on now? 
I am currently working on a new studio album and some new videos. We are also planning a tour of South America, Europe and Africa!
Do you have any expectations of your show in El Paso? 
We always have a great time in El Paso because the people love Reggae music in that area. We are bringing our full band with percussion and horns so the people can expect an awesome, positive, upbeat and fun show!
Reggae on the Patio 
Sunday June 14, 2015
5 Points Bistro, 5901 Montana
Doors open @ 3 p.m.
$10 advance tickets available at:
5 Points Bistro, The Headstand, All That Music & Video, 3-5-Six Tattoos & Grillz and at holdmyticket.com