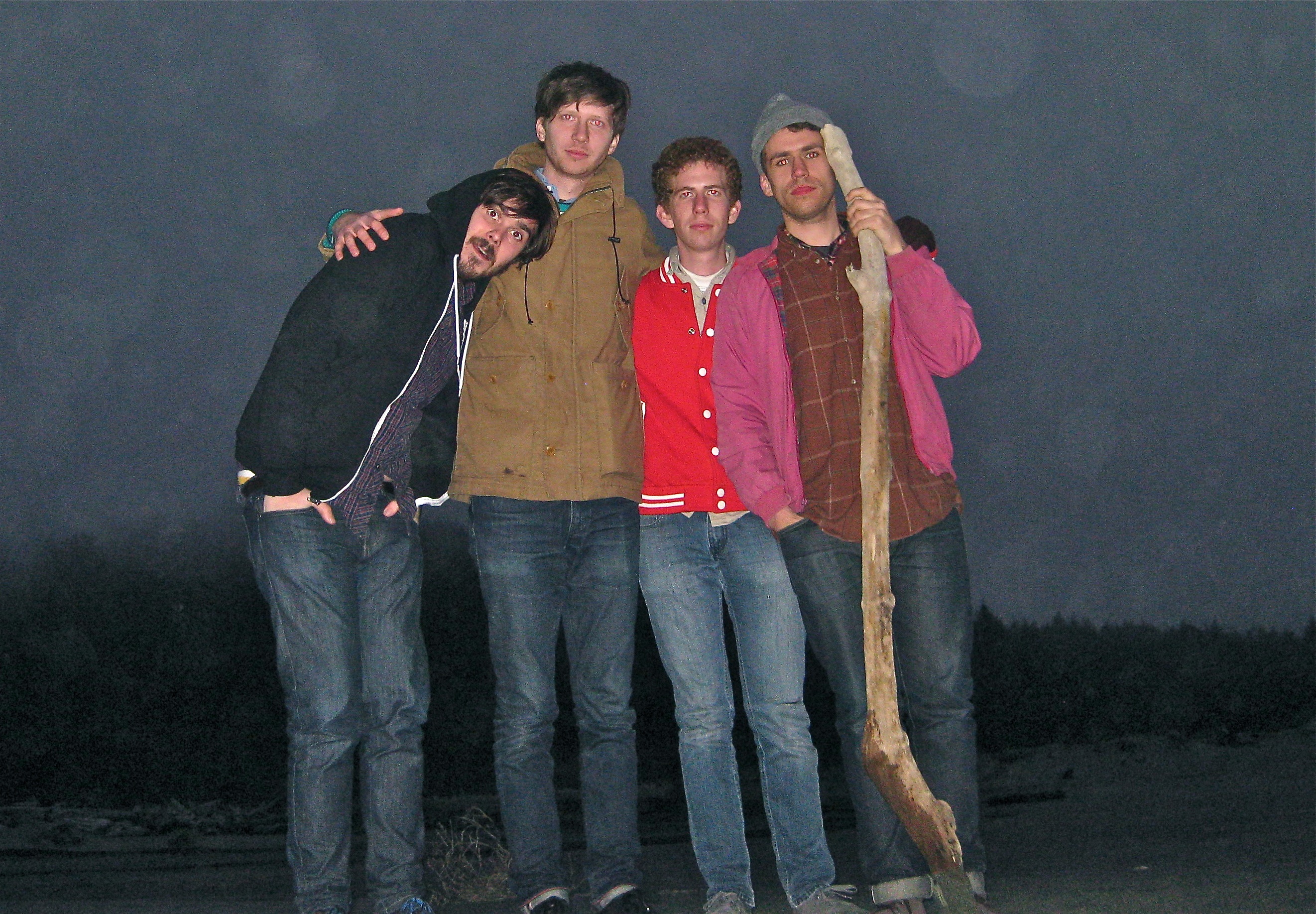 Parquet Courts' show at Sun. June 2 – Marfa, TX @ El Cosmico. This is their first time playing Marfa since releasing their new album, Light Up Gold, which came out in January on What's Your Rupture? Records. Light Up Gold has received tons of praise from NPR Music, Pitchfork, Rolling Stone, NME, New York Times, SPIN, Village Voice and more. The band has also drawn comparisons to Wire, Pavement, The Fall and Minutemen.
–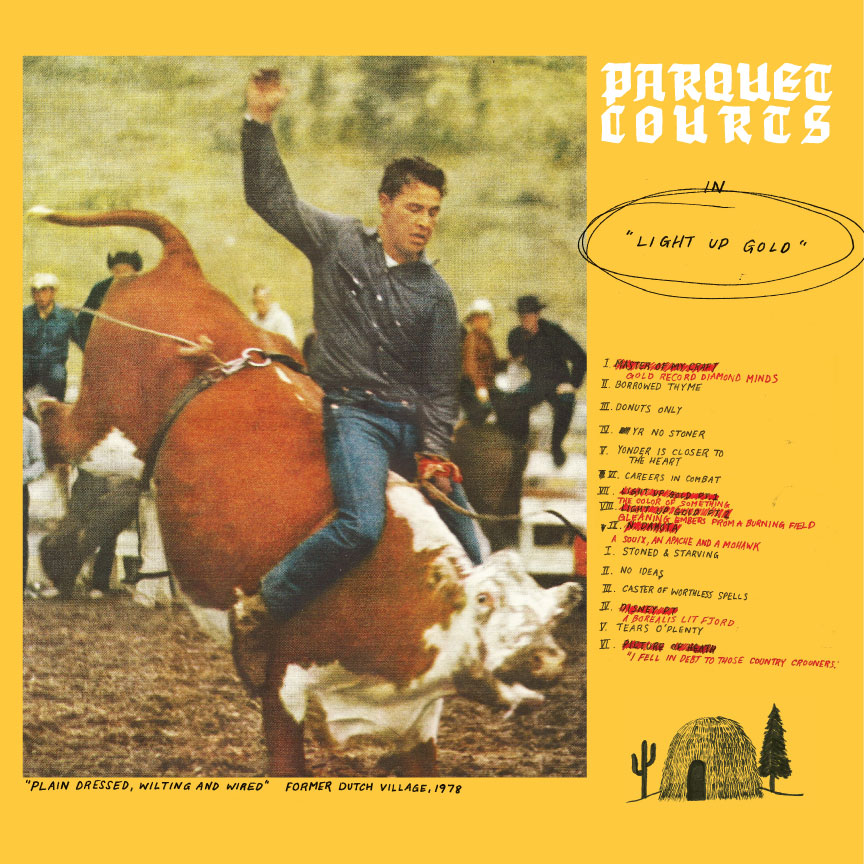 Little was said about Parquet Courts' debut effort, American Specialties. Released exclusively on cassette tape, the quasi-album was an odd collection of 4 track recordings that left those who were paying attention wanting more. A year of woodshedding live sets passed before the Courts committed another song to tape. The band's first proper LP, Light Up Gold, is a dynamic and diverse foray into the back alleys of the American DIY underground. Bright guitars swirl serpentine over looping, groovy post-punk bass lines and drums that border on robotic precision. While the initial rawness of the band's early output remains, the songwriting has gracefully evolved. Primary wordsmiths A. Savage and Austin Brown combine for a dynamic lyrical experience, one part an erudite overflow of ideas, the other an exercise in laid-back observation. Lyrically dense, the poetry is in how it flows along with the melody, often times as locked-in as the rhythm section.
Parquet Courts and their debut album, Light Up Gold (What's Your Rupture?), have been on a lot of people's lips lately. The band burst on the scene from relative obscurity to become one of the most exciting and talked-about rock bands making music today, with features in Rolling Stone, Pitchfork, SPIN, Under The Radar, The Village Voice, NY Post,and more. That's not normal, it's an aberration, and only happens when the planets align and the tunes are right. It's a strange series of events for any band to go through, and not everyone is lucky enough to have an accomplished documentarian like Andy Capper along for the ride to capture a singular three-week period during the height of it all. Capper's work includes documentary films such as The Vice Guide To Liberia, Swansea Love Story, Lil Bub & Friendz, REINCARNATED, and music videos for A$AP Rocky, Vybz Kartel, Black Lips, and Snoop Lion. His approach to filmmaking is getting as intimate with the subject matter as possible and letting them be the stars of the piece.
Txt: Parquet Courts