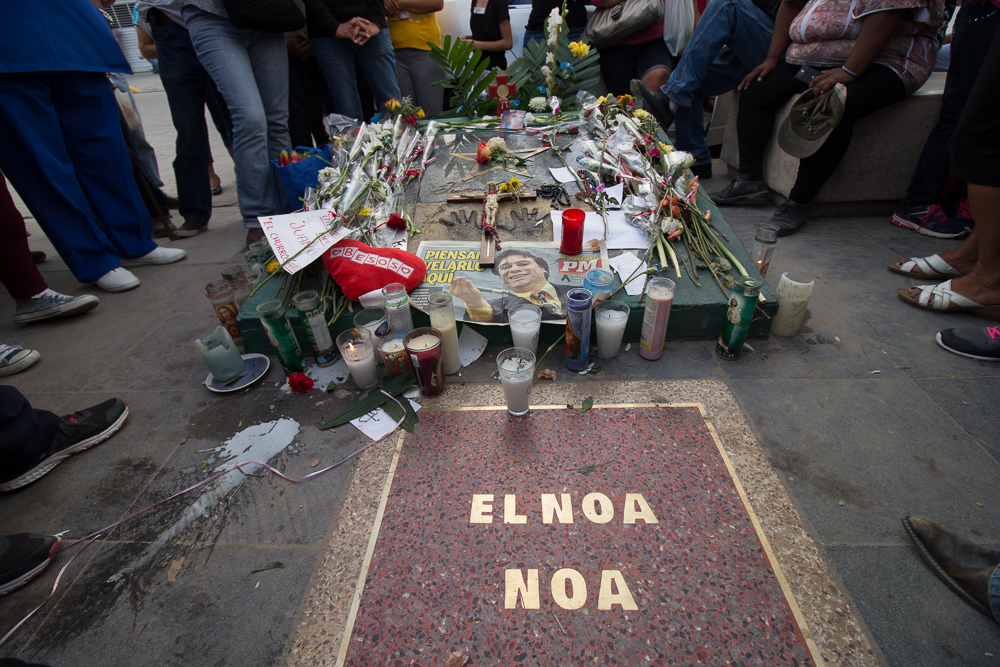 Text: Valeria Contreras | Photos: Alex Durán
"Se ve, se siente, Juan Gabriel esta presente!"
"He can be seen, he can be felt, Juan Gabriel is here!" a crowd of fans erupted as they participated in the mass for the ashes of Juan Gabriel, held outside of his mansion in Ciudad Juarez. The area was packed—body to body, heart to heart—as thousands watched the religious ceremony for their hero, their icon—El Divo de Juarez.
On September 3, 2016, about two hundred and fifty thousand people gathered outside of Juan Gabriel's home to say their final goodbye. That night, there were moments of tears, and moments of cheers. Overall, there was no doubt that the presence of Juan Gabriel was alive in the hearts of all who attended. Whether the fans were rich or poor, Mexican or American, gay or straight, the love for Juan Gabriel, his music and everything he represented, brought them together.
At this Catholic mass for a crowd of thousands, a rainbow flag even waved, proudly, in the air.
And as the ceremony continued with the prayer, "Our Father," or "Padre Nuestro," in Spanish, a powerful energy vibrated throughout Juarez.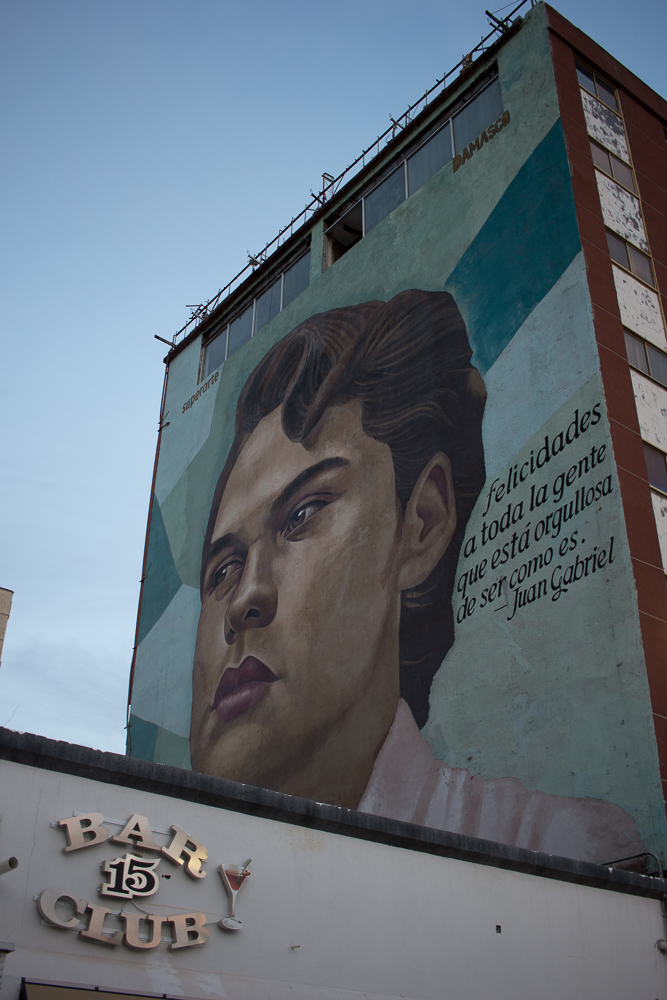 It was in this moment that Juanga could most definitely be seen. He most definitely could be felt.
Yes—Juan Gabriel was here.
And just like his music ignited and inspired millions around the world, his presence inspired a desire to share something powerful—together. As the prayer finished, the priest invited all those who attended to participate in an exchange of peace, as is tradition in Catholic mass. Thousands of strangers shook hands and embraced, exchanging peace and love in a city that was once torn apart by violence.
Finally, a loud sound echoed through the night. Since it had been raining days prior, one would think even the skies were ready to cry after witnessing El Divo's final goodbye in Ciudad Juarez.
But it wasn't the sound of rain—it was a roaring applause.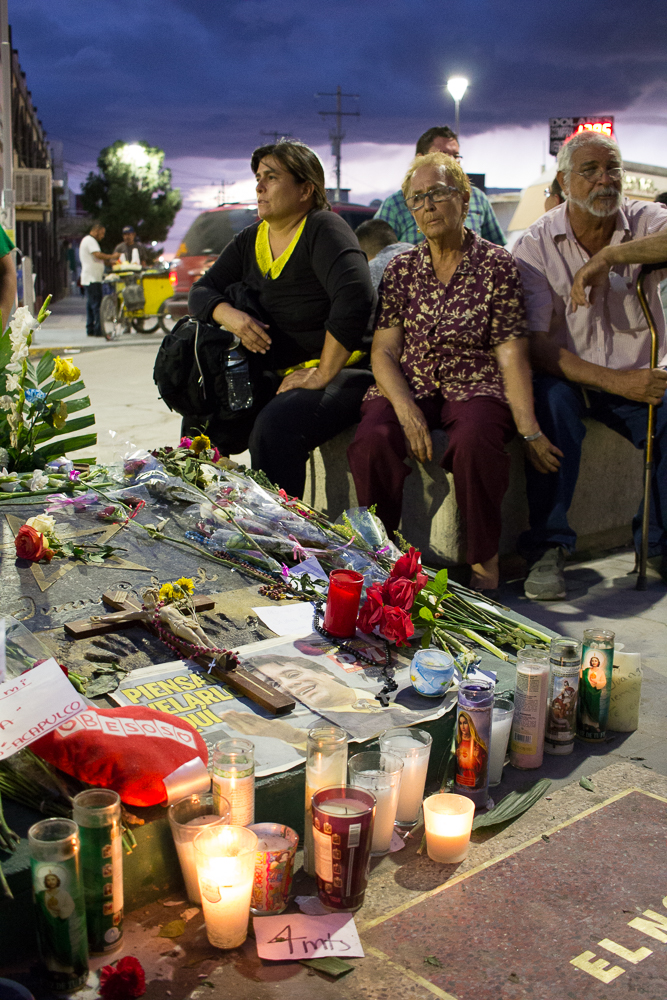 As the applause continued, the music began. At first it was solemn, with the song "Ya Lo Se Que Tu Te Vas," then, as several famous musicians joined the stage, the music became livelier—and the crowd sang along.
The memorial lasted until about three o'clock in the morning. Through the next few days, fans would continue to decorate Juan Gabriel's mansion with flowers, posters and signs of love for the man and his music that touched the world
Juan Gabriel's ashes would then be taken to Mexico City for another memorial and tribute in El Palacio de Bellas Artes. There, over half a million fans also visited to say goodbye. The doors of Bellas Artes remained open until every last person in line was able to pay their respects.
Today, Juan Gabriel's ashes will remain in his home in Ciudad Juarez, just as he had wished. The home will even become a museum in honor of his legacy. And although the singer passed away the morning that he was ready to perform right here, in El Paso, Texas, his spirit will continue to live on through his music. In fact, Ciudad Juarez and Mexico City weren't the only cities to participate in tributes to el maestro. His spirit certainly lives on, both in the United States and Mexico. But this spirit especially thrives, here, in the Borderland.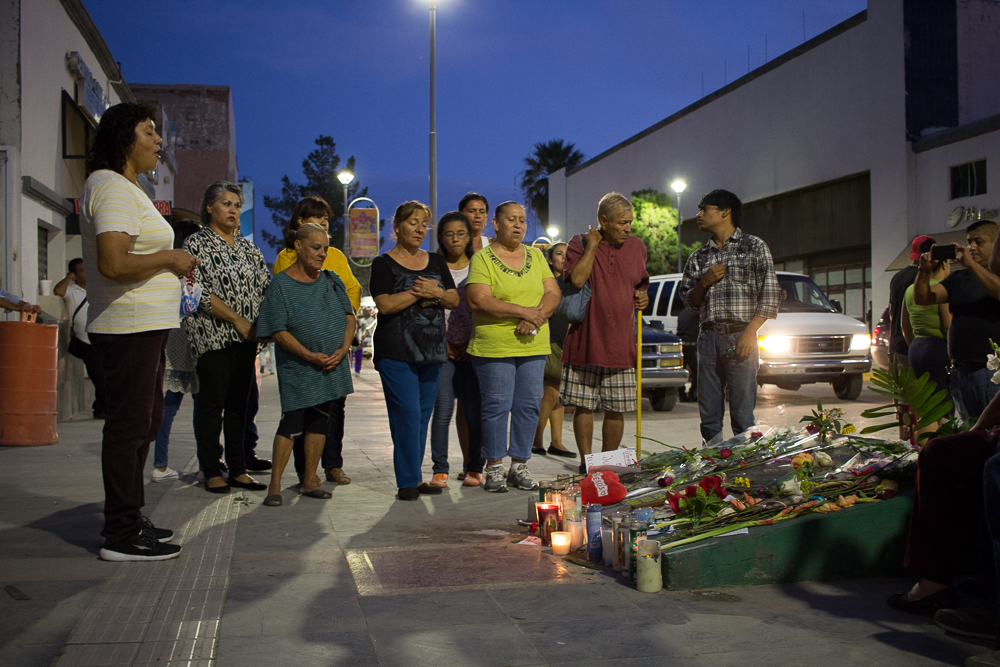 When the news broke of his death on August 28, 2016, a large crowd of fans gathered outside the Don Haskins Center to sing and celebrate Juan Gabriel's life. Despite the fact that his fans would not be able to hear him perform in concert as they had hoped, the music continued. With all-time favorites such as "Hasta Que Te Conoci," "Abrazame Muy Fuerte," "Noa, Noa," and "Querida," Juan Gabriel's enormous legacy will last to last for generations to come.
Through his 45 years long career, Juan Gabriel wrote and recorded over 1,800 songs, sold over 100 million records and touched the lives of millions of people around the world. His music crossed several genres including pop, disco, mariachi and many more, leading him to collaborate with a diverse mix of artists, such as Laura Pausini, Vicente Fernandez, Alejandra Guzman and Marc Anthony. The singer, who also starred in films such as Nobleza ranchera and Del otro lado del puente, will continue to be a source of great pride and inspiration to his fans, especially in the Paso del Norte region.
For Juan Gabriel was loved by many—not only for his genius music, but also for his humble, yet tough upbringings and his ability to remain resilient in the face of adversity.
This resilience is what led Juan Gabriel to success. And it was in Ciudad Juarez where Alberto Aguilera, a boy with only a dream and a guitar, became Mexico's famed and beloved Juan Gabriel. For it is his talent and success story that has inspired many others to follow their own dreams, and rise above whatever circumstances life has given us.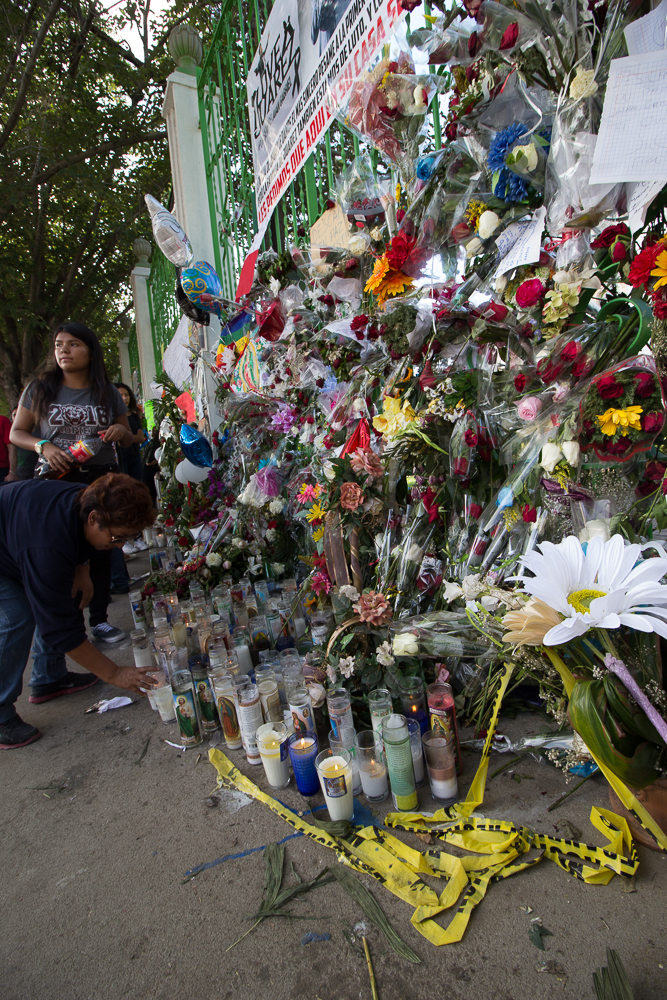 As we continue to remember el maestro, through his beautiful melodies and passionate lyrics, we are also lucky to know that Juan Gabriel's ashes will remain close by, in the city he loved so much—Ciudad Juarez. And when we look across the border, we can find the city that saw him grow into the icon that will continue to represent our greatest aspirations, for generations to come.
And perhaps if we are so lucky, we can look forward to seeing others rise in Ciudad Juarez or El Paso with their own success stories—stories inspired by the legacy of Juan Gabriel.