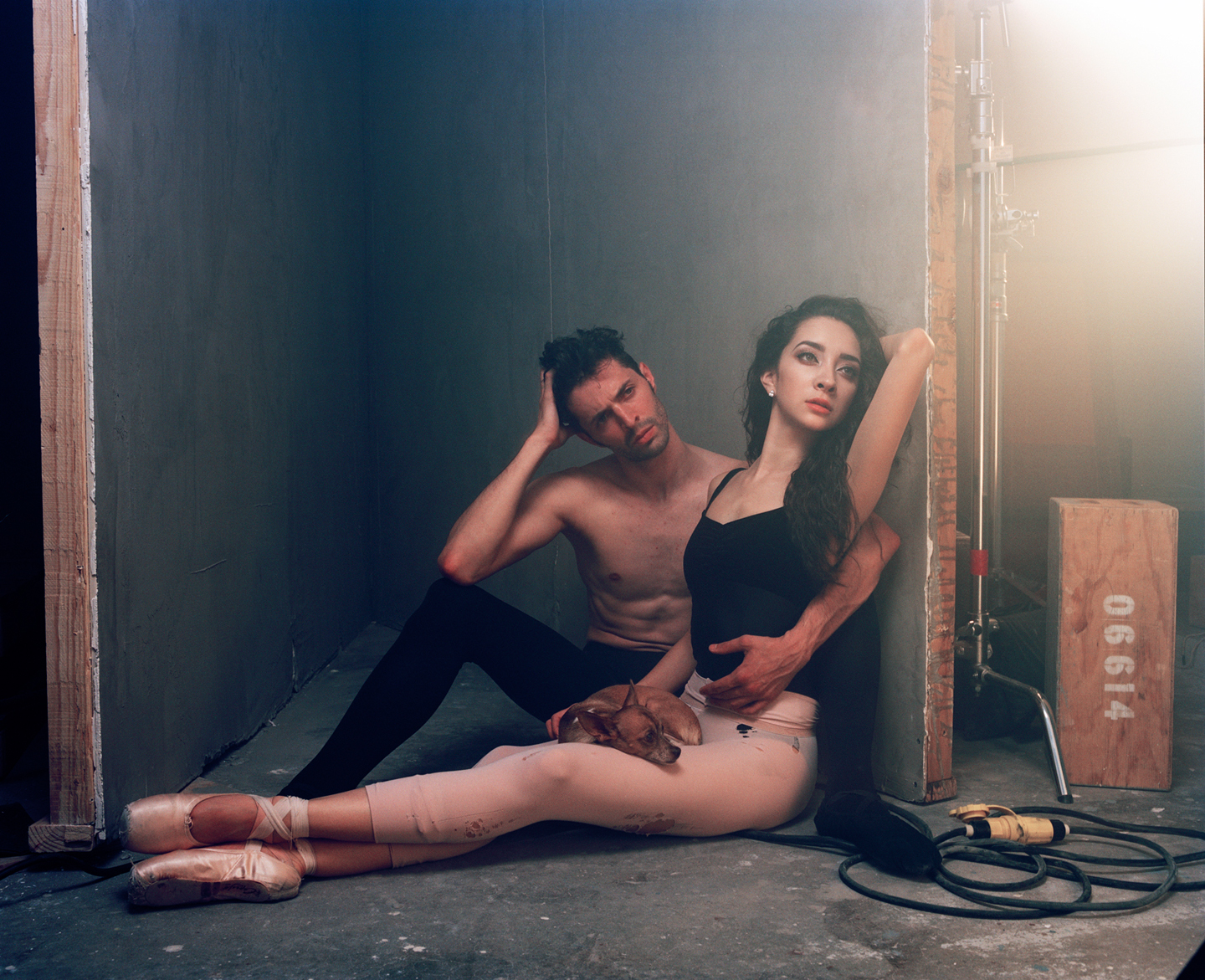 Text: Arturo M. Enríquez
Eleven inspiring photographers have been gathered to be featured in Foto Frontera—the 4th Annual Visual Stills Invitational Photography Exhibition. These eyes of the border hail from Texas, New Mexico and Arizona and each share unique visions and stories with the viewer. Visual tales of fantasy, trial and tribulation, color, texture, life, solitude, and humor are a few of the themes intrinsic in this year's exhibition.
Hosted by Centro de Salud Familiar La Fe, in proud celebration of Chicano Heritage Month, this exhibition is located in El Paso's culturally rich Segundo Barrio. Jesus "Cimi" Alvarado, artist and art/cultural director at La Fe, enlisted Vallarie and Arturo Enriquez and Federico Villalba to participate in and curate the exhibition. Each curator invited photographers to be in the exhibit with the talent ranging from established fine art photographers, to those just beginning their photographic journey.
The art in the exhibition will display a range of styles and techniques from traditional to conceptual photography. Sharing their unique visual talent are: Emmitt Booher, Claudia Cárdenas, Patrick Craig, Arturo M. Enríquez, Vallarie Enríquez, Sazhrah Gutiérrez, Karen Hymer, Barbara McCourt, Paulo Peres, Roger Spencer-Jones and Federico Villalba.
Emmitt Booher – Jornada del Muerto (Day of Death)
"I have always felt a deep connection to historical landscapes that shaped the Southwestern United States. I find myself in awe of the hardships adventurers endured on their journey toward an uncertain future and their contributions to the history of the Southwest. The grand sense of scale and unforgiving lands are a constant reminder that this section of the El Camino Real de Tierra Adentro has changed little in over 3 centuries."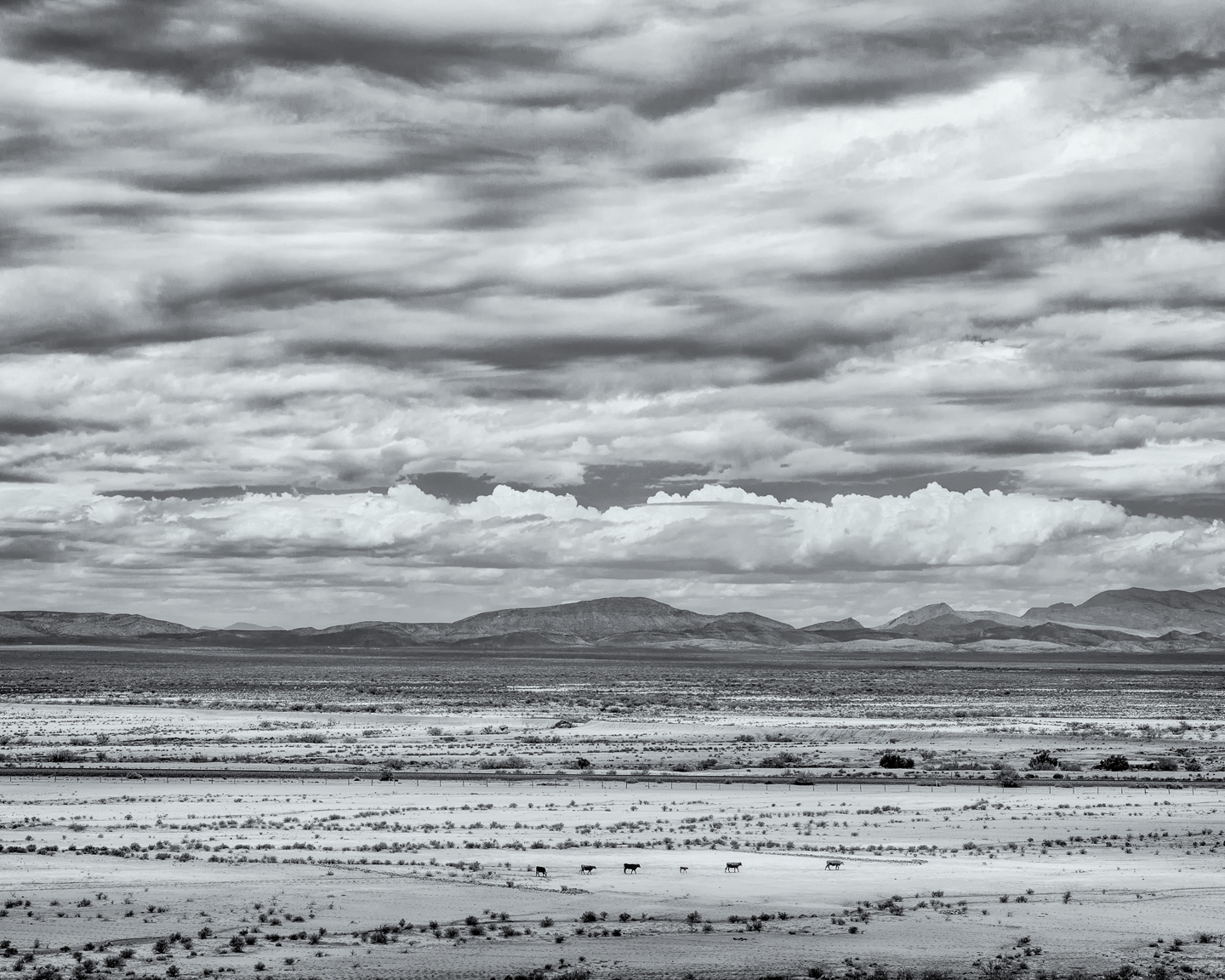 Arturo M. Enríquez – Mirasol
"These images are from an ongoing, continually, evolving series 'Dreams Revealed.' As I dream, I sometimes have overlapping images and stories projected on my mind. In the waking world, life is actually very similar in that everything and everybody has many layers that they present to the world. Sometimes we have to peel away each layer to see the true essence of what we see."
Vallarie Enríquez – Las Palmas
"Experimenting and exploring has always been an exciting part of photography for me. I am often drawn to non-photorealistic techniques. When I discovered black and white infrared film—wow! It had everything I was looking for: contrast, graininess, a glowy, ethereal look and unexpected results. For the images in this show, I chose to hand-color the prints with traditional photo oils and colored pencils."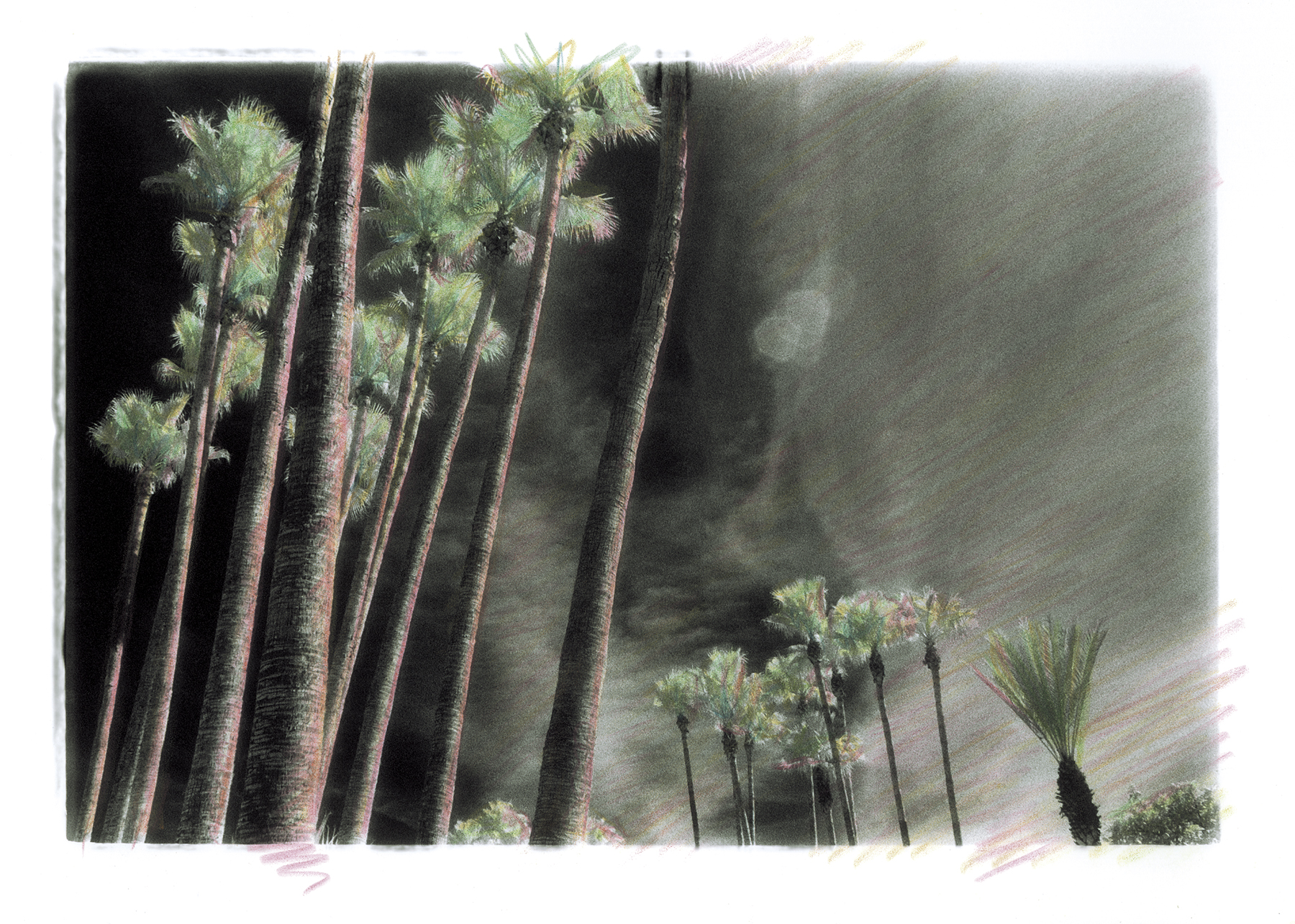 Sazhrah Gutiérrez – Dove
My love for fine art print and storytelling led me to the path of photography. Steeped deep in fairy and folk tales, I strive to bring to life the beauty of fantasy.  "Dove" was a vision I had and had to create it.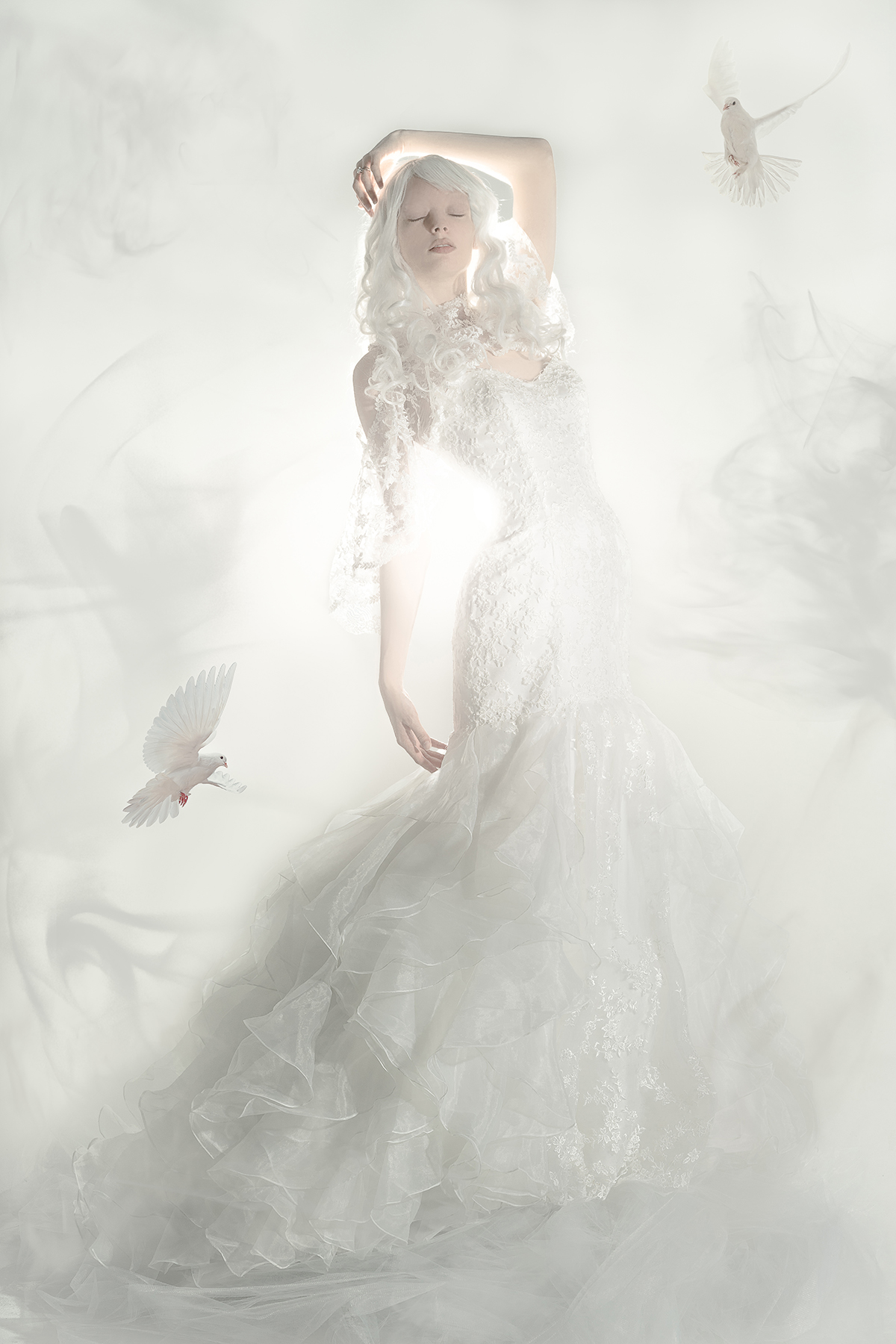 Karen Hymer – Remnants 4, Photogravure
"Remnants explores the relationship between the aging body and natural elements from the desert. I grew up in the desert collecting dead animals, dried plants and rocks. This landscape has inspired me to seek relationships between the transformation of my own aging body and the processes of decay in the natural world. In these photogravures, I emphasize the interplay of texture, pattern, light and shadow, working with muted earth tones. These visual 'remnants'—decontextualized close-ups of the human body and remains of plants and animals—reveal the subtle poetry of aging and decay and invite the viewer to see beauty in unexpected places."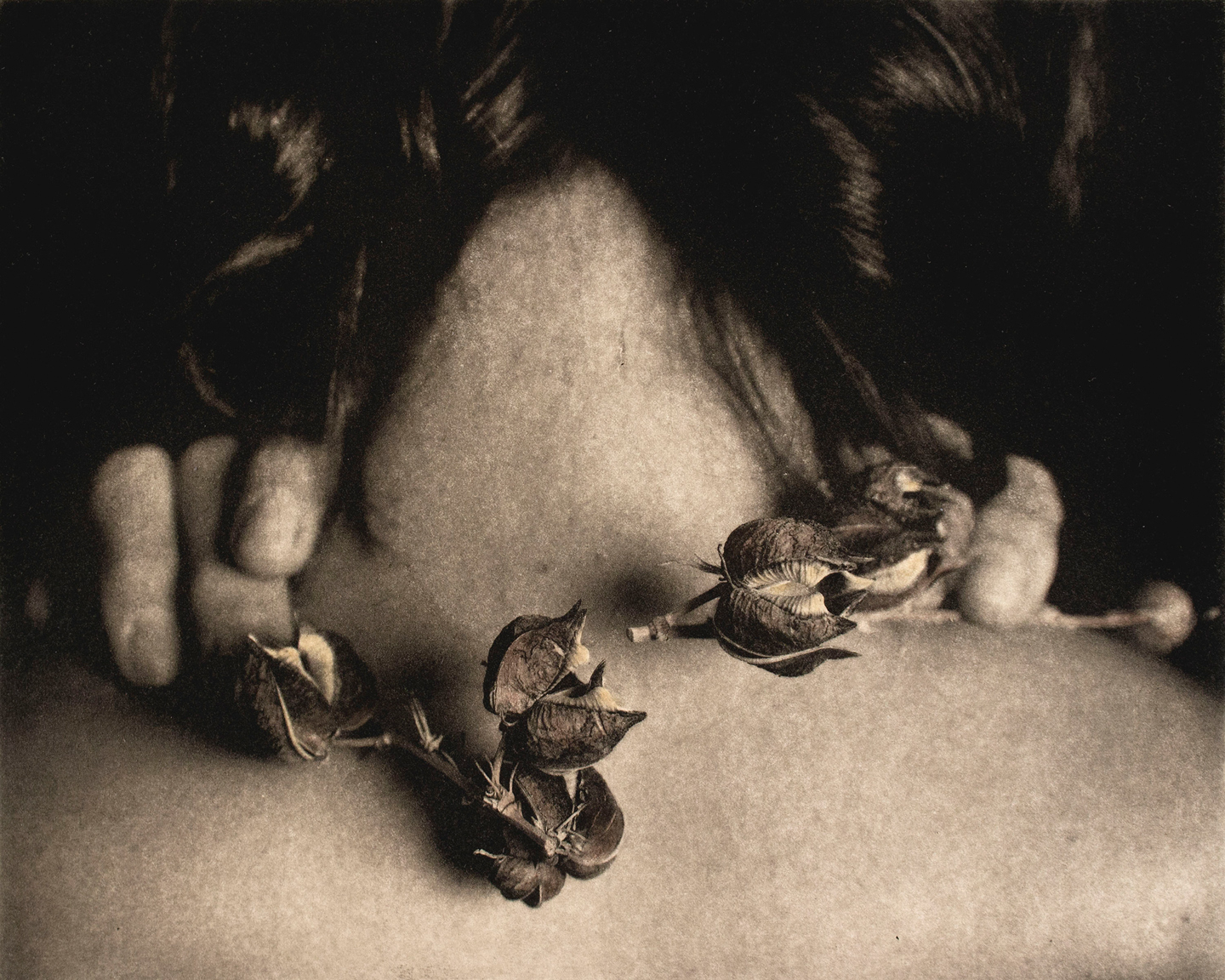 Barbara McCourt – Guanella Pass Georgetown, Colorado
"I use photography as a means of connecting myself to the natural environment. I have to give some credit to one of the staff members of the hotel in Georgetown, Colorado.  This person provided me some insight to the local area and informed me to take a scenic drive up Guanella Pass. This image was shot on the way back to the hotel.  Snow started to fall and I stopped to capture this image."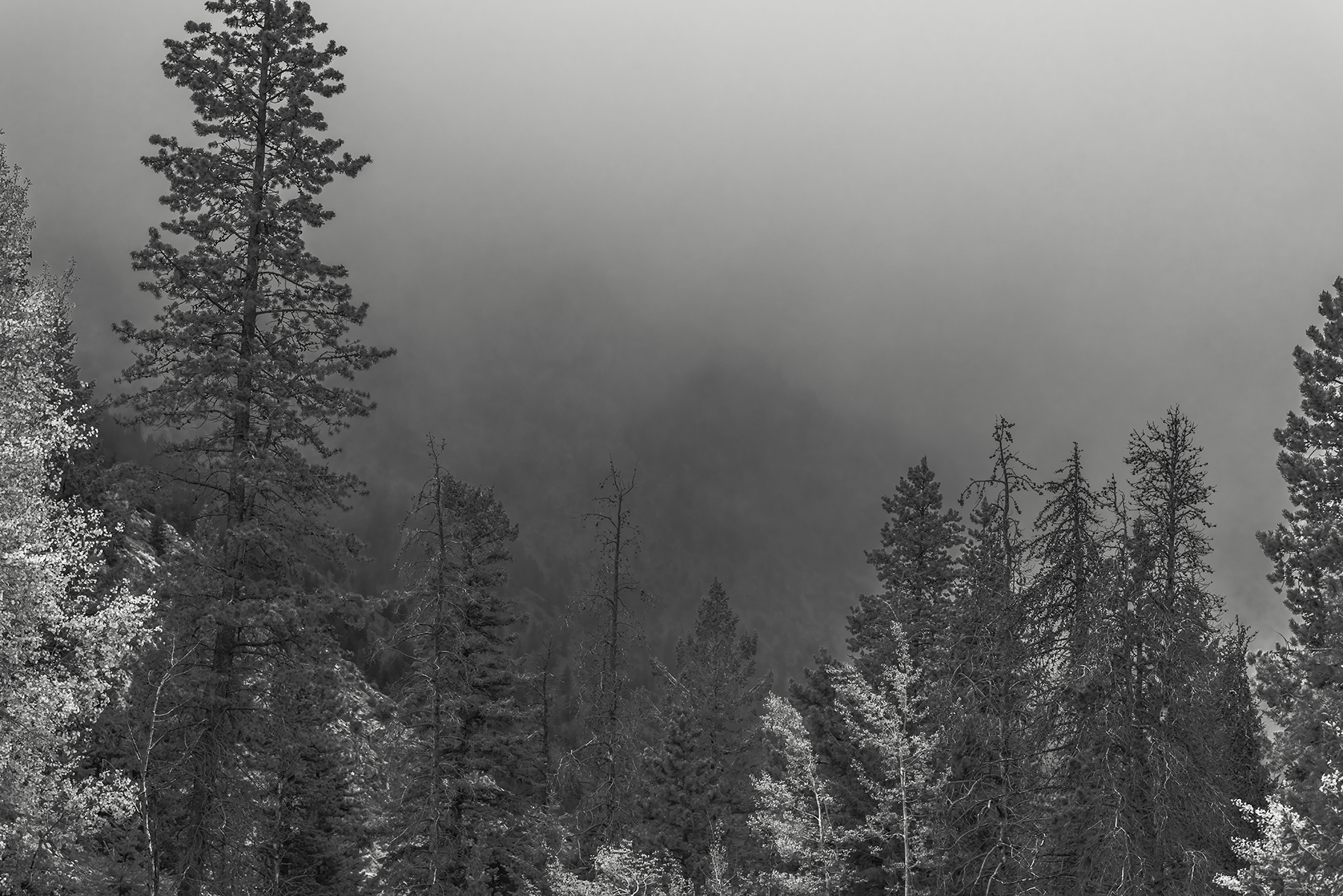 Paulo Peres – Hello There!
"Hello There! is one of my favorite images just because of the way it happened.  As I was riding in my ex brother in law's truck around the back roads of Kentucky, just looking around, we came upon a farm that had llamas. I asked him to stop so I could take a couple of pictures. Just as I was leaning against the fence pressing the shutter, out of nowhere this llama popped right in front of the lens blocking the shot like saying, 'hi there, take my picture.'  Fortunately, I had the camera on auto focus, and in the split second it took to press the shutter, it focused right on his face.  I literally cracked up, and all I could say to the llama was, 'Hello there!'"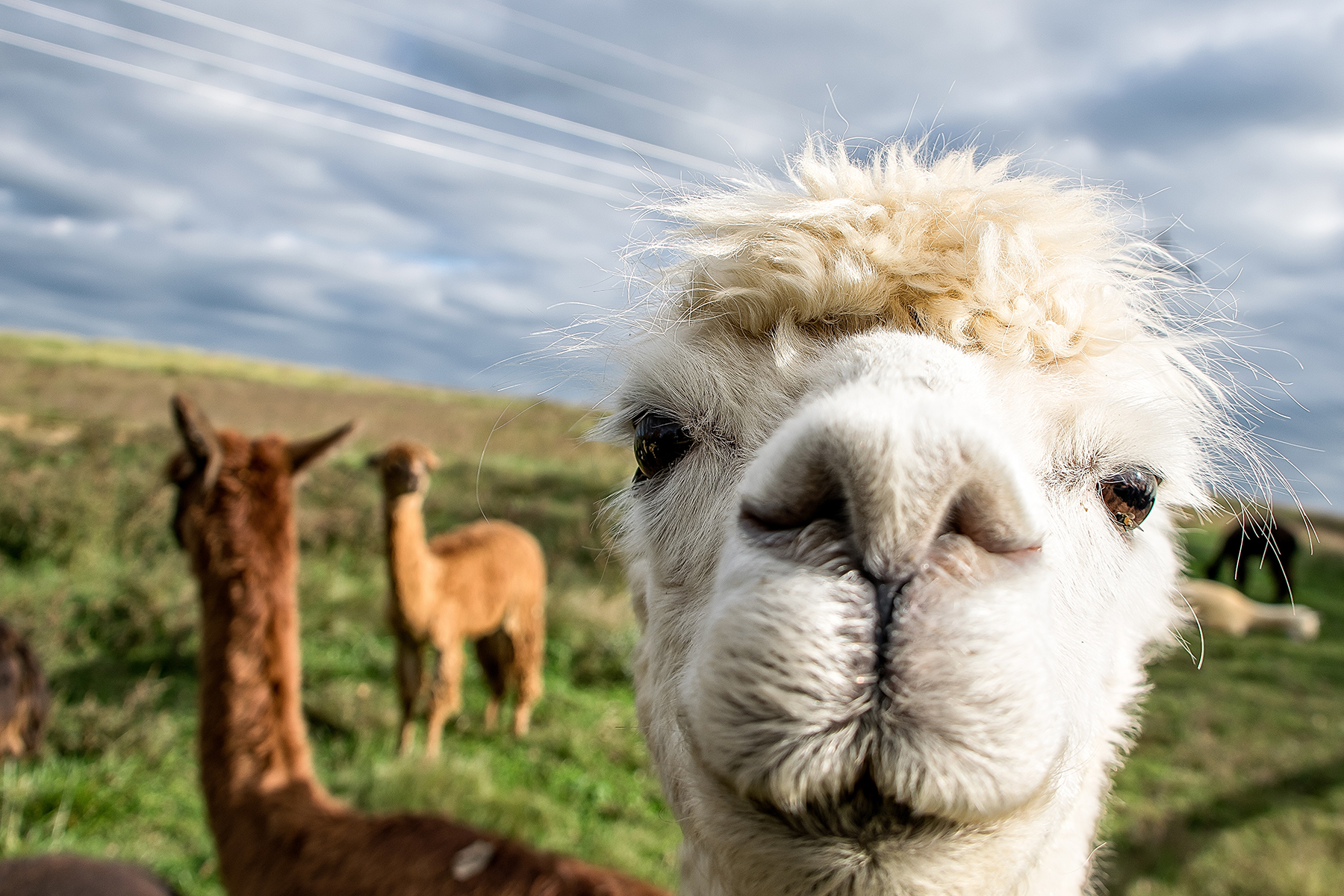 Roger Spencer-Jones – Jules Maldonado & Hannah Velasco for El Paso Ballet Theater, 2016
"One of my favorite images I have submitted for the exhibition is Jules Maldonado and Hannah Velasco of The El Paso Ballet Theater. This is part of a series of portraits channeling the great Irving Penn's famous Corner Portraits.  This was taken at the end of the Saturday afternoon session where my dog Tesla had made herself quite comfortable on the lap of the beautiful Hannah. These 2 dancers showed a natural and easy intimacy with each other and were so easy to work with. There is a dynamic of beauty and strength but also a tension, some mystery a fissure of something brewing between them, a withholding of a secret, or the longing for something or someone else, or a distant dream. These 2 are part of a wonderful group of friends I have met and grown to love in only my so far short stay in El Paso. This photograph here is one of my favorite of my career so far, I felt very blessed to have had all of the elements come together that Saturday afternoon last August and be able to capture it."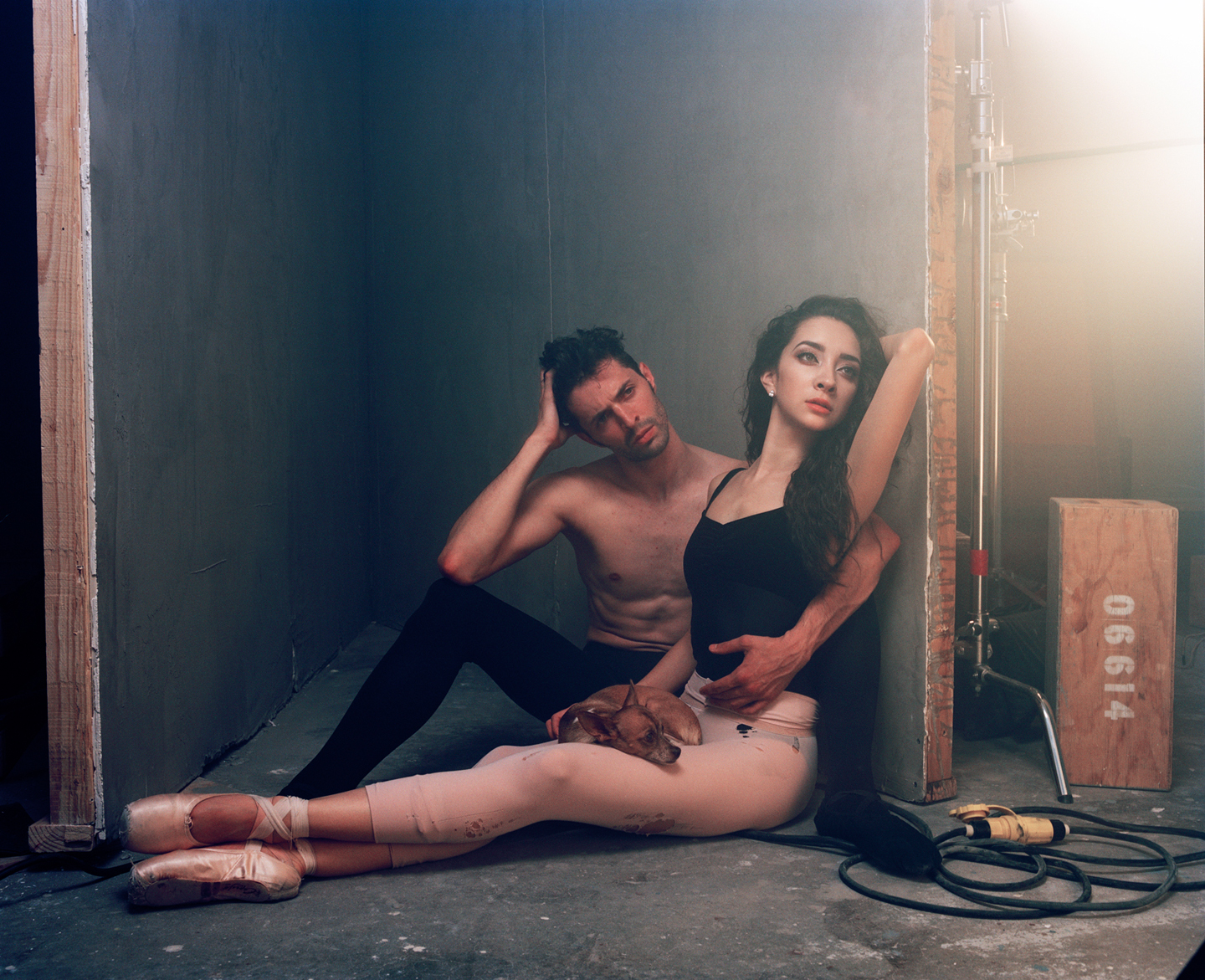 Federico Villalba – Muchachita, La China Poblana, (Lincoln Park Day, El Paso, Texas)
Muchachita is a candid still of the colorful tapestry in a gathering of young Mexican ballet folklórico dancers. I am a street photographer, and my art tends to focus on visually documenting the things—dimples and blemishes—that make life along 'la frontera' of the United States and Mexico so colorful and unique."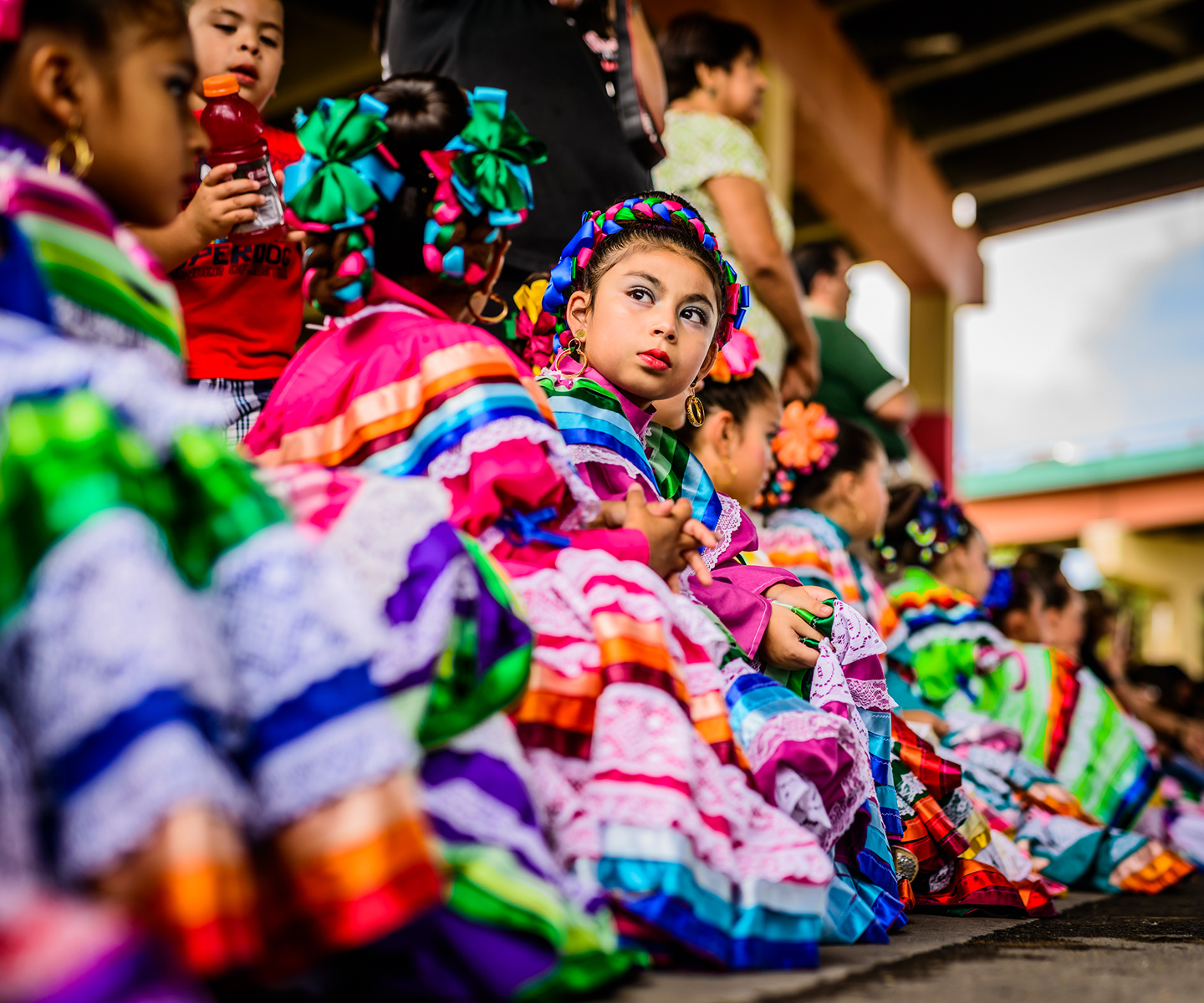 Dates of Event:
Exhibition opening: Friday, September 8, 2017, 6PM – 9PM
Exhibition open for viewing from September 8, 2017 – October 20, 2017 during regular lobby hours, Monday – Friday, 8AM – 7PM
Location:
La Fe Cultural and Technical Center in the Centro de Salud Familiar La Fe complex at 721 S. Ochoa (rear building), El Paso, Texas.
Admission: Free